Have you been bitten by the travel bug and just itching to go on a vacation? Make your travel plans a reality at the Travel Revolution Fair 2019! Happening from 29 to 31 March 2019 at Marina Bay Sands Expo Halls D & E, be prepared to snag the best travel deals to plenty of amazing destinations in Asia from leading travel agencies.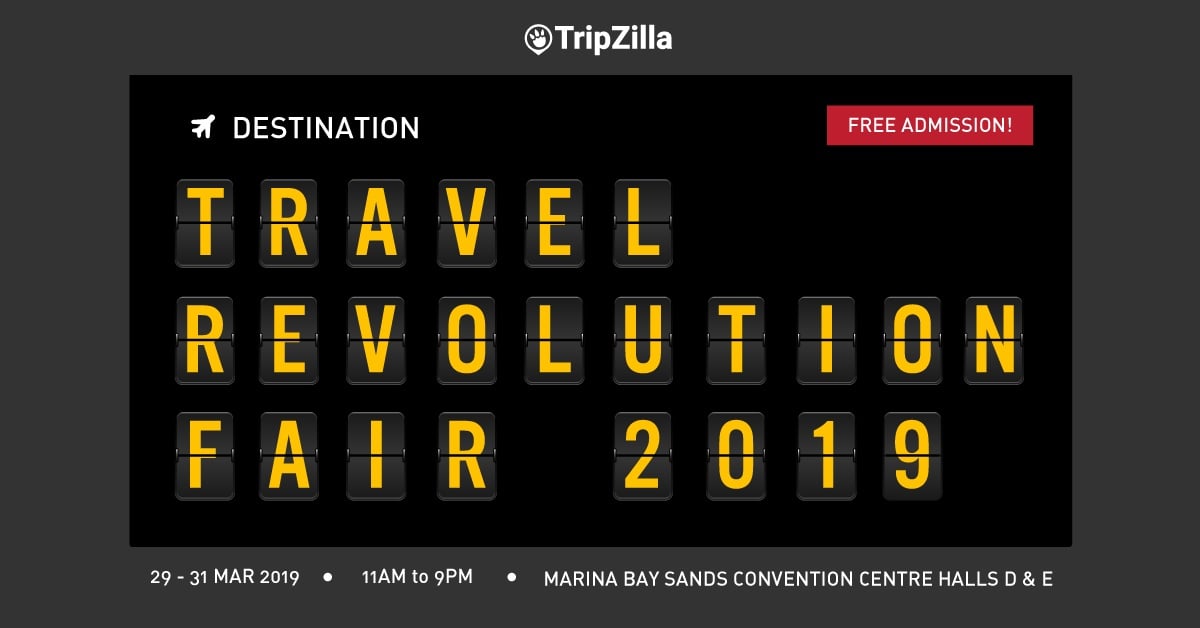 If you're unsure where to begin, here's our pick of the best Asia travel deals that you can start with:
1. 8D Shandong Floral & Delicacy Tour
Deal highlights:
✓ Travel with 88.3JiaFM DJ Jia Ming
✓ Nishan Holy Land Scenic Area
✓ Shimeian Scenic Area
✓ Tai'erzhuang Ancient Town
If you're looking for a vacation where you can enjoy gorgeous scenery, taste delicious cuisine and be immersed in local culture, Shandong province is the place for you. Experience the best Shandong province has to offer on this 8D Shandong Floral & Delicacy Tour, including breathtaking views of thousands of plum blossoms at the Shimeian Scenic Area, the fourth largest plum garden in China.
On this tour, you'll also get to dive into Shandong's rich history and culture at Nishan Holy Land Scenic Area – the birthplace of Confucius – and Tai'erzhuang Ancient Town, the first village in the world. To top things off, you get to taste a wide array of cuisines such as German cuisine, Weixian cuisine and Cantonese cuisine. Book your slot on this amazing tour before they all get snatched up!
2. 1-FOR-1 Special – 4D3N Japan Free & Easy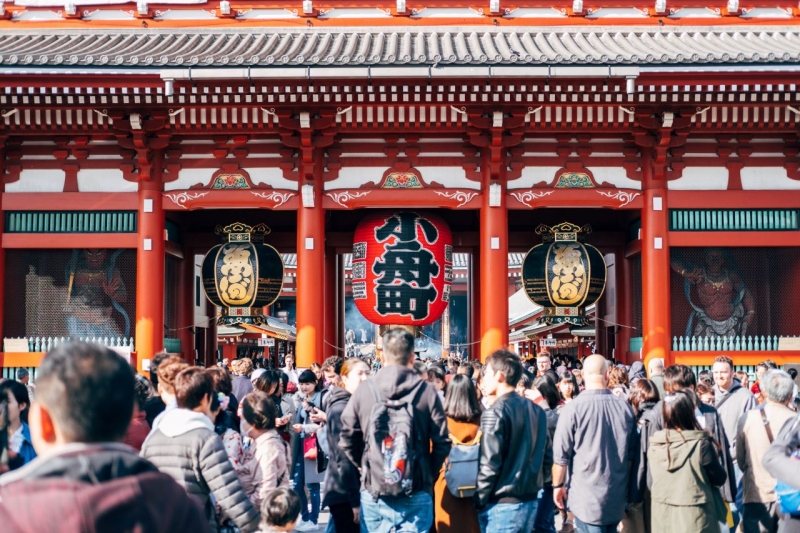 Deal highlights:
✓ 1-For-1
✓ Return Flights by Japan Airlines
✓ 3 Nights Hotel Accommodation
✓ FREE 7D Data SIM Card
If you want to explore a Japanese city at your own pace, the 1-FOR-1 Special – 4D3N Japan Free & Easy is the package for you. With H.I.S International Travel's amazing 1-for-1 offer, your plus one gets to travel for free. That's over S$1,000 in savings!
Choose from your choice of 3-star or 4-star accommodations in both Tokyo and Osaka, located conveniently close to the cities' main train stations.
Explore the technicolour streets of Osaka or having a hanami under the cherry blossom trees in Tokyo; with this free and easy package, the choice is completely yours!
3. 7D 6N Refreshing Okinawa + Taipei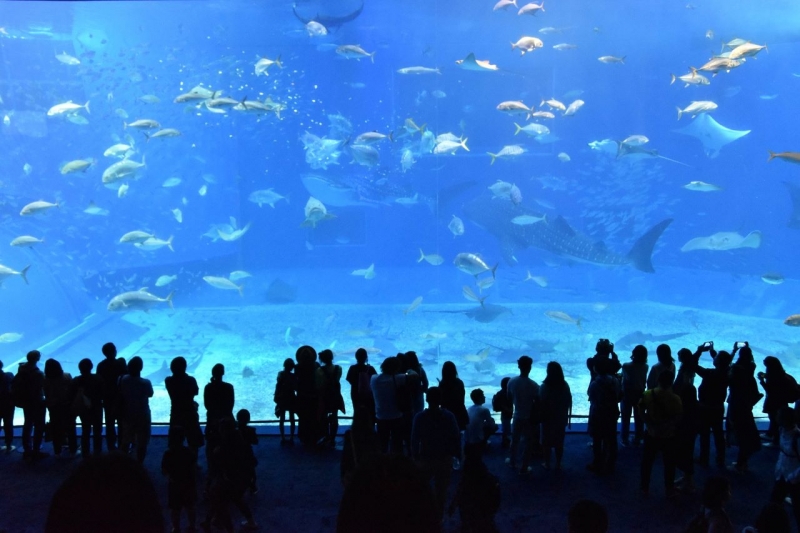 Deal highlights:
✓ Manzamo
✓ Cape Zampa
✓ Okinawa Churaumi Aquarium
✓ Itoman Market
After many busy months, do you yearn for a rejuvenating vacation? If you're nodding, opt for the 7D 6N Refreshing Okinawa + Taipei tour! Known for its pristine beaches and laid-back vibes, Okinawa is here to revitalise your soul. Get to enjoy some of Okinawa's most stunning views of the sea at Manzamo and Cape Zampa, and visit the Okinawa Churaumi Aquarium, the world's second largest aquarium. There's something undeniably therapeutic about watching whale sharks and manta rays swimming with ease in an enormous tank. Don't forget to feast on some invigorating seafood and sashimi freshly caught off the coast at the Itoman Market.
Before heading back to Singapore, you'll even have a full day to explore Taipei City on your own! You'll definitely come back refreshed and recharged after this tour.
4. 8D Unique of Taiwan
Offered By: CTC Travel (Booth A4)

Package Name: 8D Unique of Taiwan

Departure Dates: Apr 2019 (Special Departure: Apr 28)

Price: From S$888*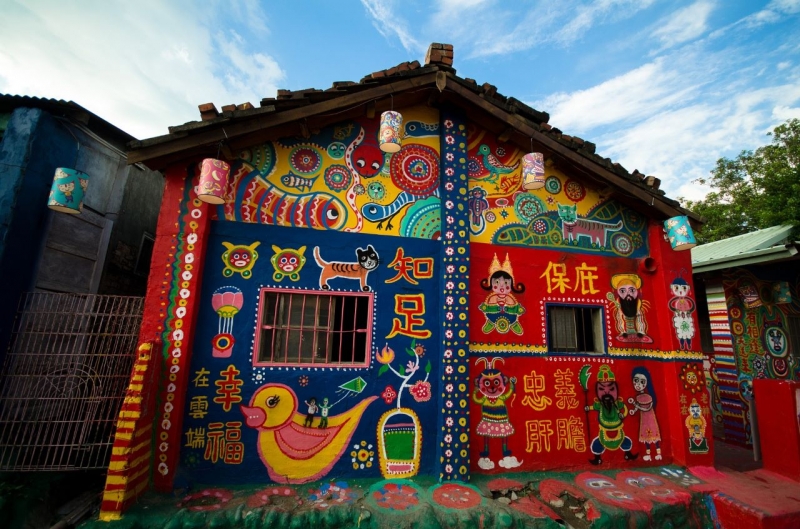 Deal highlights:
✓ Rainbow Village
✓ Yangmingshan National Park
✓ Schokolake
✓ Taiwanese Tea Picking and Tasting
✓ Seasonal Fruit Picking
✓ Abalone Farm Visit
Besides iconic skyscrapers, bustling night markets and traditional Chinese temples, Taiwan has a myriad of hidden gems that are unknown to most travellers. Uncover another marvellous side of Taiwan on the 8D Unique of Taiwan tour by CTC Travel. Get your cameras ready at Rainbow Village, which is probably the most colourful place in Taiwan with vibrant murals painted on the village walls. You will also get to visit Yangmingshan National Park, where different kinds of flowers are always in full bloom. Are you a chocolate lover? Learn more about your favourite dessert at Schokolake and make your own chocolate. You can also try your hand at harvesting some of Taiwan's bountiful produces, such as Taiwanese tea, seasonal fruits and abalone. Be sure to book the tour and experience unique Taiwan!
Has any of these offers piqued your interest? Book them now to enjoy exclusive package prices this Travel Revolution. For more amazing travel deals, clear your plans this weekend and head down to the Travel Revolution Fair 2019. It's finally time to soothe that travel bug itch on your next vacation in Asia!