Planning your next adventure around Asia and can't wait to get your hands on amazing travel packages? Well, mark your calendars because Travel Revolution Fair 2018 is back again, held at Marina Bay Sands Convention Centre Hall E, from 23 – 25 March 2018! Take your pick from this list of incredible tour packages that we have handpicked for you. This list is only the tip of the iceberg, head on down this weekend to find travel deals galore!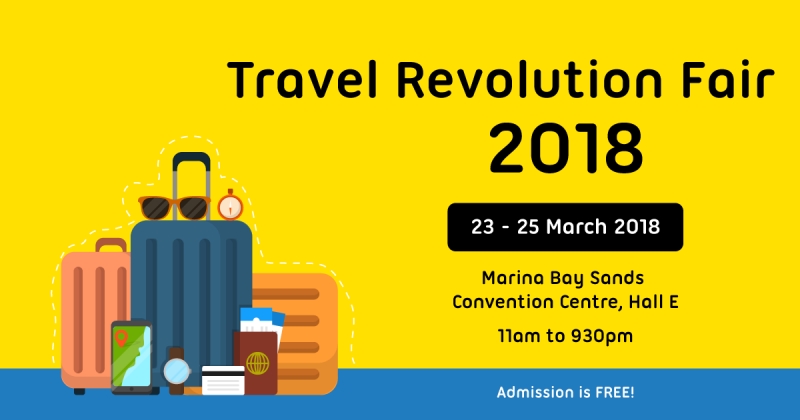 7/8D Flavours of Korea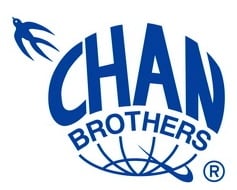 Offered by: Chan Brothers Travel (Booth #2)
Package name:
7/8D Flavours of Korea

Offer: 50% OFF second pax

Departure Dates: March – September 2018

Price: From $1,788
Deal Highlights:
✓ 50% off 2nd pax
✓ Onemount Snowpark with snow-sledding and ice-sledding experience
✓ Jeju Railbike
✓ DIY kimchi session
✓ Seasonal fruit picking and tasting at a local fruit farm
✓ Daegwallyeong Skyranch with tractor ride
✓ DIY lavender pillow session
✓ Mt Seorak with cable car ride
After the advent of K-pop and Korean drama fever, Korea is a perennial favourite amongst many tourists. This well-loved destination offers so much for everyone, but if you're too lazy to get down to planning, why not book this 7/8D Flavours of Korea tour? Snap tons of photos at Gyeongbok Palace, hike up to the peak of Seongsan Ilchulbong, snow-sled at Onemount Snowpark and ride a tractor at Daegwallyeong Skyranch. Not only do you get an immersive cultural experience during the tour, but you also get to indulge in mouth-watering Korean cuisine! Nosh on Galbi BBQ, Abalone Ginseng Soup, Budae Jjigae Steamboat and more, and get to make your own DIY kimchi as well!
8D Charming Shandong Value Tour

Deal Highlights:
✓ 1-For-1
✓ Black Dragon Spring
✓ Qingdao Beer Factory
✓ Mount Tai

Home to the ancient Chinese philosopher Confucius, this northeastern coastal province of China is teeming with cultural icons and natural wonders intertwined with cosmopolitan concrete buildings, as the city veers towards modernity. With this 8D Charming Shandong Value Tour, you will get to experience the lofty beauty of Mount Tai, walk the grounds of Zhouchun Ancient Town and even take a swig of freshly brewed beer at Qingdao Beer Factory! Don't miss out on the irresistible 1-for-1 offer for this package, during this travel fair season!
11D8N Iran – Land of the Great Persian Empire

Deal Highlights:
✓ 50% Off 2nd Pax at $2,299
✓ Visit 6 UNESCO sites
✓ Lunch in a caravanserai in Meybod
✓ Enjoy Iranian tea in a traditional tea house at Allahverdi Khan Bridge
Iran is a beautiful gem of the Middle East, hidden amidst political tension. Steeped in architectural artistry with rich culture, this country is crowded with attractions that will thrill even the most seasoned traveller! When you enter Nasir ol Mosque, you'll be dazzled when the sunlight hits through the colourful window panes to create kaleidoscopic patterns on the carpets! Marvel at the ancient Persian capital ruins of Persepolis and set foot onto the ancient Zoroastrianism temple, called the Fire Temple. When touring with 11D8N Iran – Land of The Great Persian Empire, get ready to be blown away by the Persian allure of Iran. But, most of all, enjoy 50% OFF the original price for the second person, when you book this package during the travel fair period!  
3N Malaysian Peninsula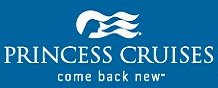 Offered by: Princess Cruises

Package name:
3N Malaysian Peninsula

Booking Period: Now – 31 March 2018

Departure Date: 15 February 2019

Price: From $299 (Was $559)
Deal Highlights:
✓ Free gratuities for 1st & 2nd guests
✓ 3rd & 4th guests cruise for FREE in the same balcony cabin booked
Take your usual Malaysian trips up a notch when you travel with this 3N Malaysian Peninsula cruise tour! Jump aboard the Sapphire Princess and you'll be well on your way to a unique experience in the regional waters. On board the ship, revel in the luxuries of the cruise as you dance away at dance classes, try your luck at the casino and dine at the cruise's award-winning restaurant! Explore the modern beauty of Kuala Lumpur when you hop off the ship in Port Kelang for an excursion. Take a trip to the world-famous Petronas Twin Towers, visit the historical Merdeka Square and spend some time with a Malay family to understand their culture while you enjoy some local bites. If you're looking for a short cruise getaway, this would be an ideal pick!
This fourth installment of the Travel Revolution Fair is overflowing with the best travel deals to get you packing immediately! So, what are you waiting for? Hurry down now!