Itching to go on holiday? Lucky for you, the NATAS Travel Fair 2018 is coming up really soon, from 23-25 March 2018 at Singapore Expo Halls 4 and 5A! There, you'll find plenty of amazing travel deals to loads of exciting destinations to satisfy your wanderlust. We've compiled the ultimate guide to NATAS Travel Fair 2018 right here, to equip you with everything you need to know before heading down.
If you don't feel like venturing too far from home, you can have the time of your life in Asia, with its incredible, diverse cultures and one-of-a-kind activities and attractions! Here's some of the best deals you can grab at NATAS Travel Fair 2018:
JAPAN
Tokyo/Osaka 1-for-1
 Deal highlights:
✓ Return airfare to Tokyo/Osaka by Japan Airlines
✓ 3-night hotel stay
✓ Free 8D WIFI SIM card per room
Planning a short getaway with your partner? Look no further! JTB's 1-for-1 deals for a 4D3N trip to Tokyo or Osaka are absolutely perfect. Both are bustling cities, packed with sumptuous food, enchanting shopping streets and incredible culture. Immerse yourself in cultural attractions and sightseeing spots like Tokyo's Senso-ji Temple or Osaka's historic Osaka Castle by day, and bask in the city's vibrant nightlife after the sun sets.
7/8D Colourful Hokkaido
Deal highlights:
✓ Michelin Green Guide Japan 3-star rated view of Mount Hakodate
✓ Special arrangements for viewing of seasonal flowers like sunflowers, tulips, lavender
✓ Visit the most famous dessert shop in Obihiro
For a great week frolicking in the flower fields and soaking in the summer warmth, grab this 7/8D Colourful Hokkaido package while you can! Besides enjoying breathtaking views of these super Insta-worthy blooms, you get to pick seasonal fruits, shop for intricate goods like music boxes that are handmade in Hokkaido, and admire the brilliant architecture of the region, both old and new: from Hokkaido Shinto Shrine, to Sapporo TV Tower and Tokei Dai clock tower. Don't forget to shop till you drop in JR Sapporo Station and Tanuki Koji Shopping Arcade (a 1km stretch with over 200 shops!) too!
8D Club Med Sahoro Hokkaido Ski + Sapporo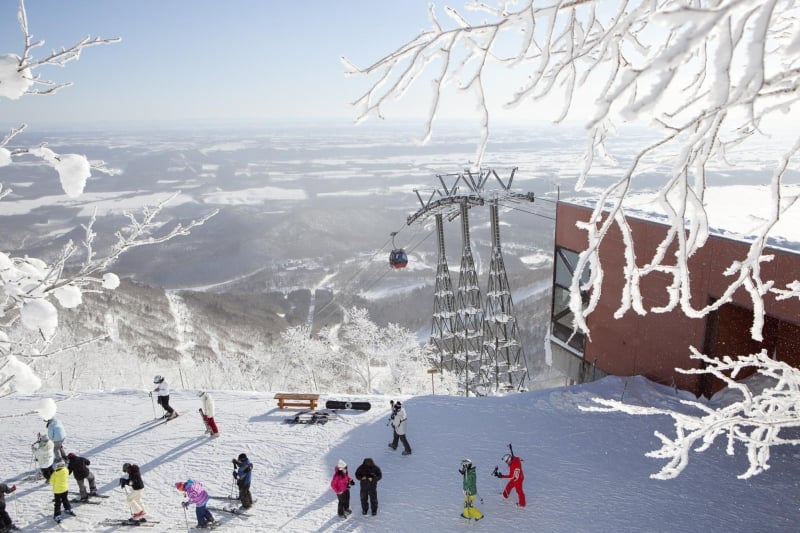 Deal highlights:
✓ 4-night stay at newly renovated Club Med Sahoro
✓ Full board meals with free flow of Beer, Wine and beverages
✓ Ski lessons and ski passes provided
✓ Nightly entertainment
✓ 2-night stay at Sapporo Hotel
✓ Flights by Japan Airlines (Special departure on 5th and 12th Dec only)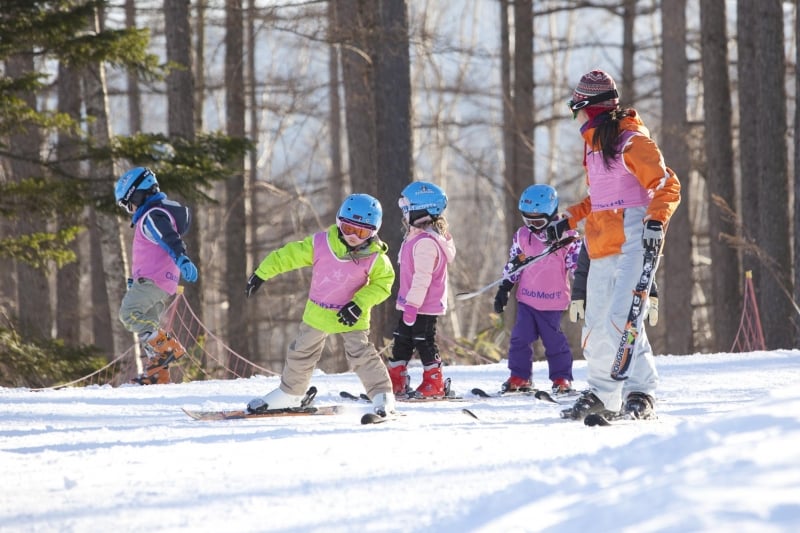 If you're more of a winter person, this is the deal for you! Ski down beautiful white slopes covered in fluffy snow under the guidance of patient instructors, then indulge in a great selection of international dishes while watching live performances back in the hotel. Rest assured you'll never be bored! You'll get to spend a couple of days exploring Hokkaido's capital, Sapporo, as well – the snow-covered city is a sight to behold in winter!
8D7N Kanto Sakura & Snow
Deal highlights:
✓ Unique experiences: Lake Ashi Cruise, Daio Wasabi Farm, Hakone Ropeway and more!
✓ Experience Mt Fuji Shibazakura Festival
✓ Up to S$300 off per couple!
If you're lucky, you'll get to see Japan's world-famous sakura cherry blossoms in full bloom all over the Kanto region in May! Experience the Mt Fuji Shibazakura Festival which promises incredible views of bright pink moss phlox, with the majestic mountain as a stunning backdrop. In addition, you have the chance to go on unique excursions to places like Kurobe Alpine Snow Wall, Shirakawago farmhouses (a UNESCO World Heritage site) and Takayama Morning Market for local crafts and snacks. You won't find anything like them outside of Japan!
TAIWAN
8D7N Beautiful Taiwan Alishan
Deal highlights:
✓ 1-night stay in Hot Spring Hotel + 1-night stay in international 5-star hotel
✓ Enjoy the largest luxury buffet in Taiwan
✓ Taroko National Park/East Coast scenic train ride
✓ Alishan overnight/Zhushan sunrise viewing train ride
Luxurious yet affordable, this 8D7N Beautiful Taiwan Alishan package is an incredible deal if you want a relaxing, scenic trip that will take you to the best spots in Taiwan, from Taipei to Taitung to Tainan! Admire the breathtaking mountain scenery of Alishan and purchase some local Aboriginal products. Try delectable street snacks like chou dou fu (smelly tofu) in Taiwan's renowned night markets, and take part in quirky activities like making your own Pineapple Cakes as well as releasing your own sky lantern on the train tracks at Shifen Old Street!
MONGOLIA
8D7N Golden Eagle & Kazakh Culture
Deal highlights:
✓ Experience the Mongolian traditions at a Kazakh homestay
✓ Private transfers with private vehicles in/around Ulaanbaatar
✓ 3-night accommodation in 4-star hotel in Ulaanbaatar
Feeling adventurous? This 8D7N Golden Eagle & Kazakh Culture package gives you the opportunity to take part in famous Kazakh traditions like eagle hunting and herding cows and sheep on horseback, watch traditional performances and learn to cook local food! All this takes place at a homestay in the gorgeous Altai Mountains. Besides that, you will spend 4 days in Ulaanbaatar, which is steeped in culture and rich heritage – history buffs won't want to miss out on seeing the Giant Genghis Monument Complex and Bogd Khan Winter Museum!
If any of these deals have caught your eye, you'll definitely want to head down to the NATAS Travel Fair 2018 this weekend at Suntec Convention Centre to find out more. See you there!