Caught the travel bug? Come check out Travel Revolution 2019 and snag yourself some of the best travel deals! Happening now until 1 September, 11am–9pm daily at the Marina Bay Sands Convention Centre Hall F, grab your friends or family and start planning for your next travel escapade!
Join us as we bring to you a sneak peak of what you can expect this weekend!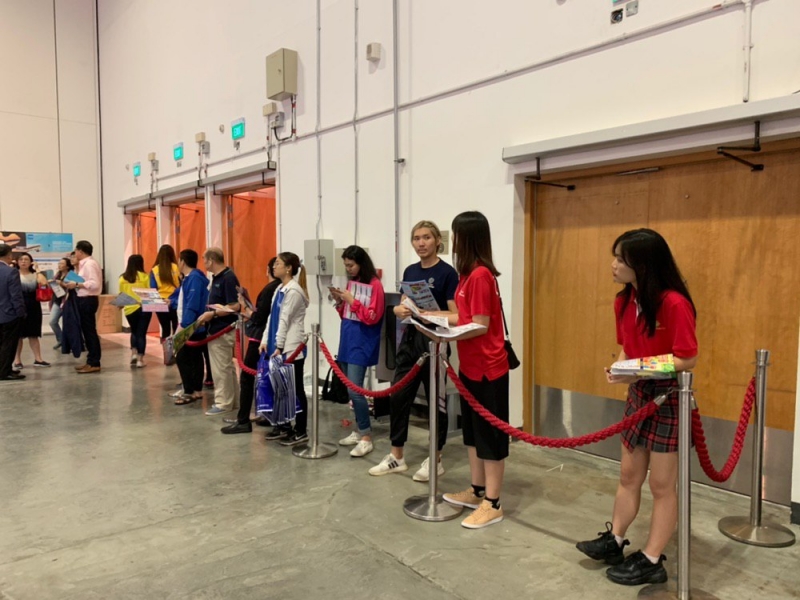 As you enter the hall, you will be greeted by a line of representatives at the entrance welcoming you with their brochures. I know we've all been conditioned to dodge people handing out brochures, but be sure to take them for this event — isn't that what you're here for? These brochures provide an overview of deals and promotions offered by travel agencies and other travel companies participating in the fair.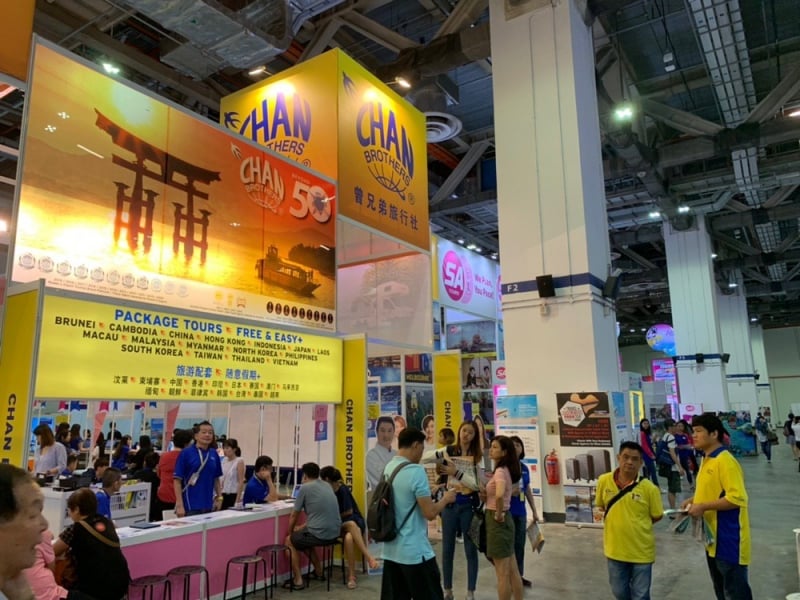 Get ready for a visual experience. Feast your eyes on eye-catching booths such as Chan Brothers'. Who knew booths could (literally) stand out so much?!
Read More: Travel Revolution Fair August 2019: Amazing Deals to Asia Are Here!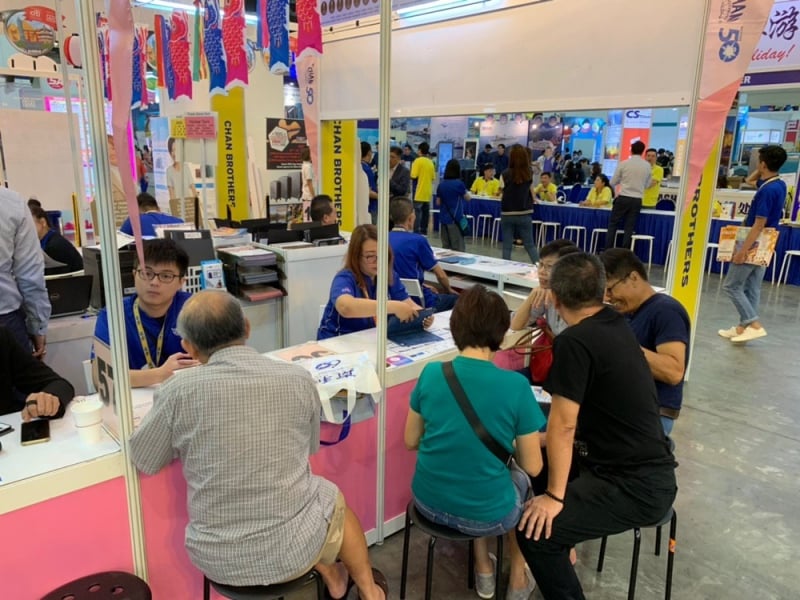 Take your pick from over 20 different  travel agencies! These agencies are the best of the best. So if you have any questions, don't be shy! The agents are extremely knowledgeable and will recommend the best packages based on your preferences.
Free & Easy vs. Guided Tours
If you think travelling agencies are just about guided tours — think again! These travel agencies are keeping up with the times and are now providing free and easy options for those who prefer travelling on their own terms. You can check out Chan Brothers, Nam Ho Travel and H.I.S. Travel for such packages!
Read More: Travel Revolution Fair August 2019: Catch These Deals to Europe & America!
Photo Ops Abound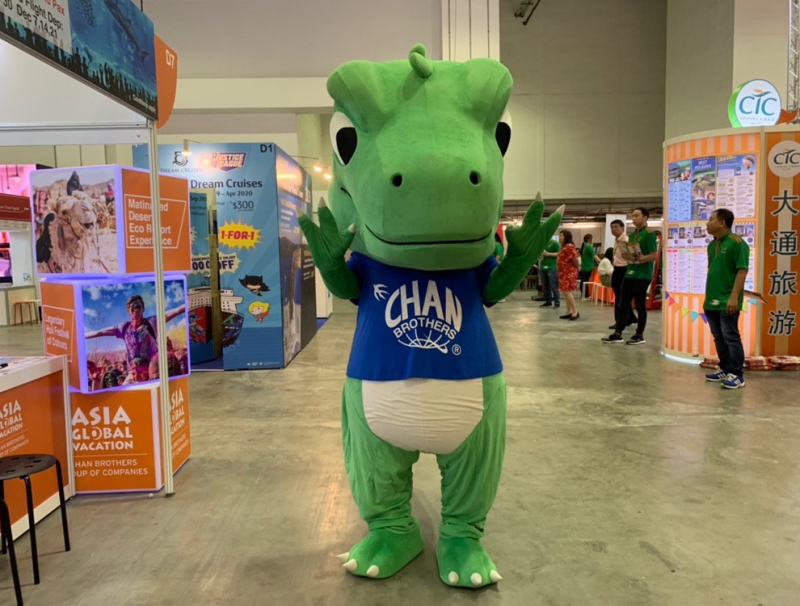 How cute is this guy! Get your camera ready when you spot this cute Chan Brothers mascot walking around the hall. Make all your friends jealous as you snuggle up to this friendly dino.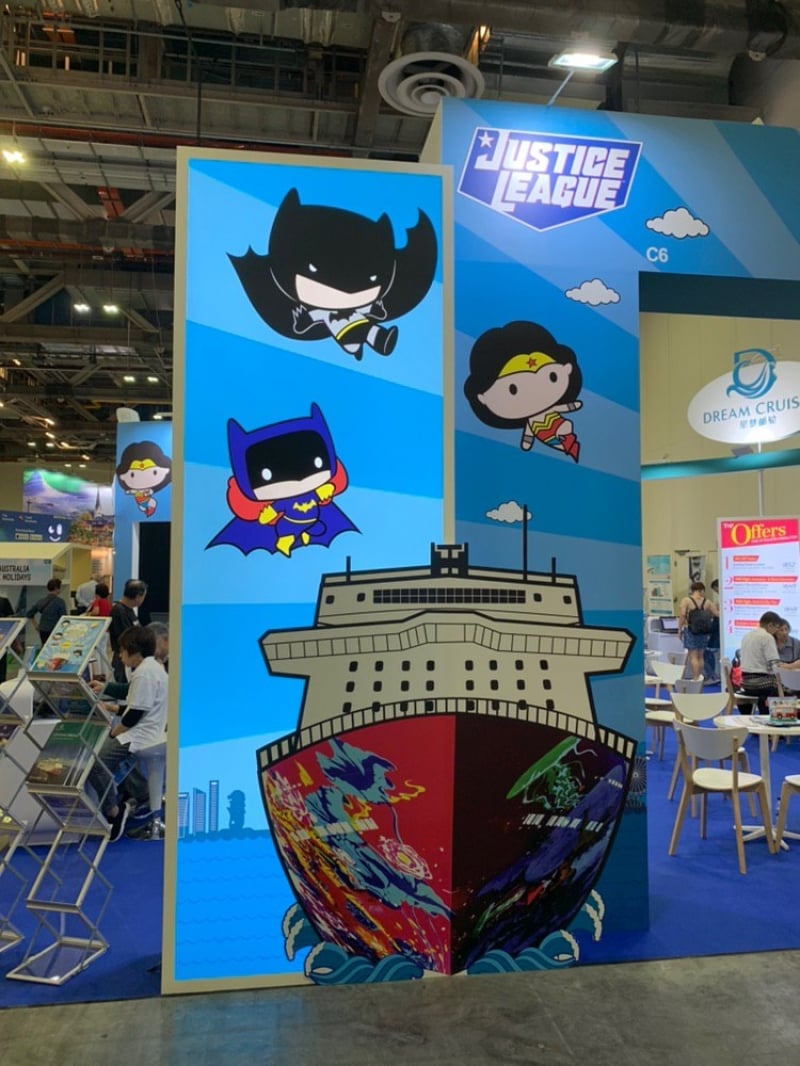 If you are a fan of superheroes, be sure to take a picture of or with this gigantic DC superhero-themed backdrop at Dream Cruise!
Prizes to be won
Apart from being able to secure the best travel deals, there are also awesome prizes to be won! Stand a chance to win Singapore Airlines Business Class tickets to London, airfares to Asia, cruise holidays, staycations & more with any spend! Get more details here.
Freebies to receive
This one is for the kiasu Singaporeans. Let's just say that this fair's freebies are definitely a steal. You can get free tumblrs, coffee and even bags!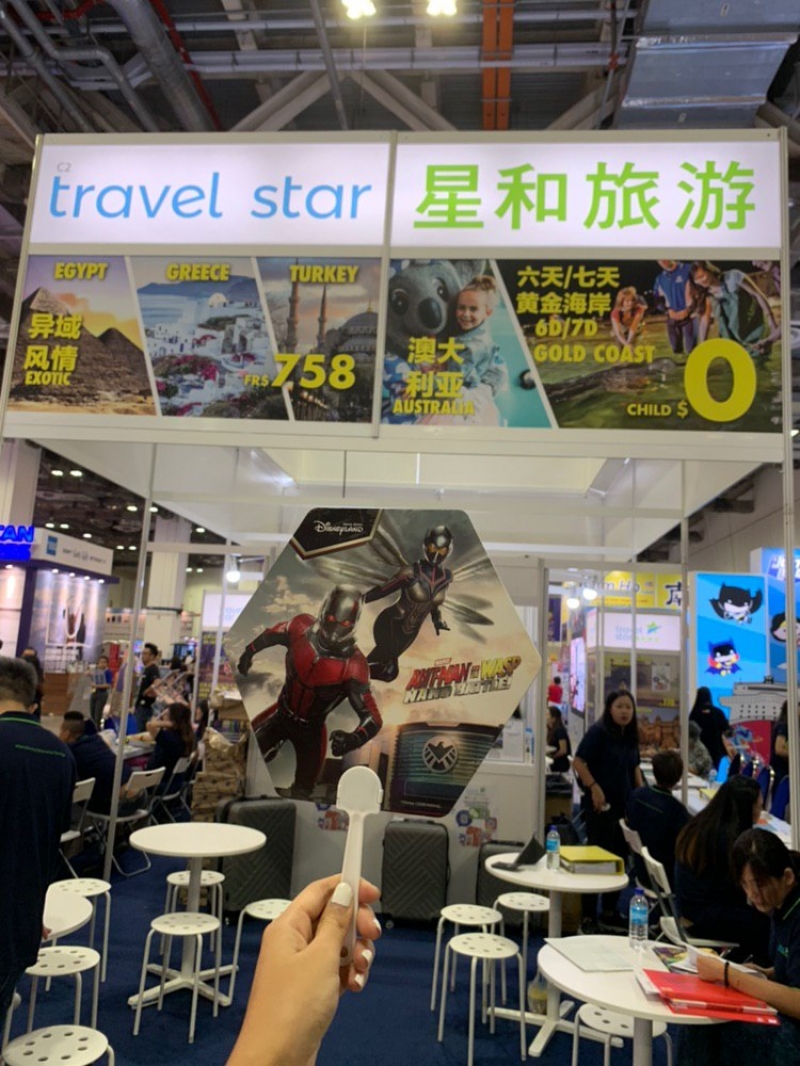 For all the Marvel fans, get yourself a high quality Marvel-themed fan when you follow Travel Star on any one of their social media platforms!
So what are you waiting for? Head down to Marina Bay Sands and snag yourself exclusive deals from the biggest travel names in Singapore!