When it comes to exploring Jogjakarta or commonly known also as Jogjar in short, the most important attraction that will be on everyone to do list is visit Borobudur Temple. It is the world famous 9th-century Mahayana Buddhist Temple in Central Java which is also listed under UNESCO World Heritage Site.
Also read: 12 Destinations in Southeast Asia Every History Enthusiast Must Visit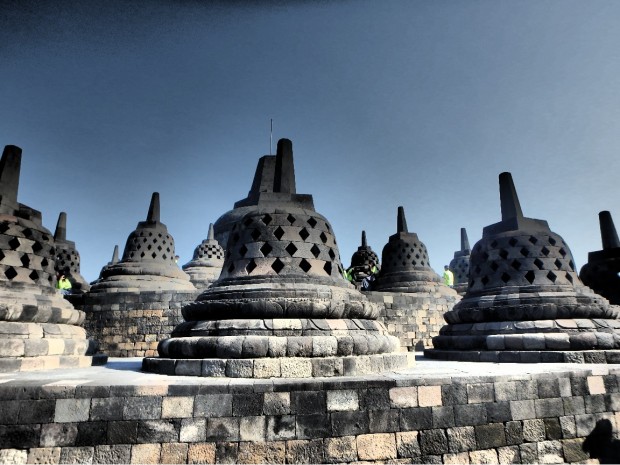 How to get into Jogjakarta
One can directly fly into Jogjakarta from Singapore and Kuala Lumpur. The international airport in Jogjakarta is called Adi Scuipto Airport. I was impressed by the many F&B establishments and how busy the airport is. Jogjakarta is well connected with many various domestic airlines flying from within Indonesia.
The other way which I took was travelling from Jakarta to Jogjakarta via train services. There were plenty of train services and classes to take ranging from Economy to Executive Class. Rule of thumb is to travel by Executive Class as it is air-conditioned, more comfort and better in terms of security. The costs of 1 way ticket is roughly SGD32.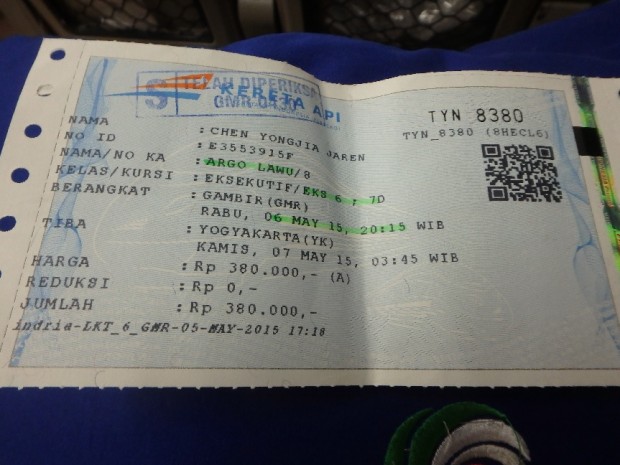 I took the train departing from Gambir (Main station in Jakarta city). One can either buy the train tickets online (but usually in Bahasa Indonesian language, thus not recommended for foreigners to buy via this option) or buy over the train station counter.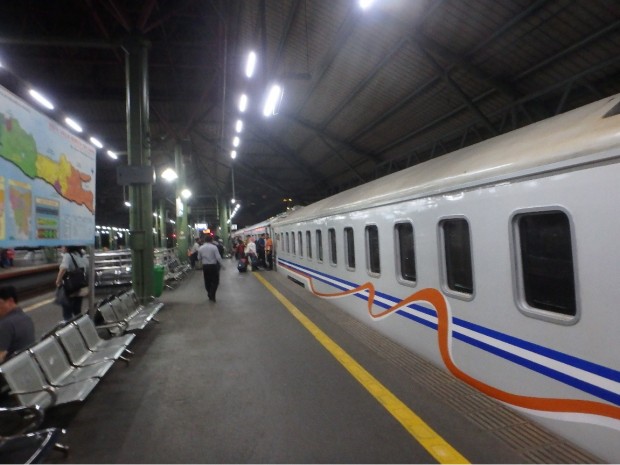 Due to the large number of train services, seats are usually available except for major holiday period. Over at Gambir train station counter, you would need to take note 3 important things:
1. The train type you would want to take (For Jogjar, I take the night train. Train name is Argo Lawu (departing @ 2015H) You can also choose Taksaka Malam departing @ 2045H.
2. If you are buying train tickets for travel in advance, you need to purchase it on another side of train station. Always look up the board or ask if it is the correct counter to queue up for buying tickets.
3. Arrive 30 minutes at least on time at train station. You should know the crazy traffic situation in Jakarta and these trains depart right on the dot. Always make it a habit to arrive early and sit in the train.
One can eat on the train too. And if you need the toilet, it is perfectly clean for its standard.
Day 1: Visit Borobudur Temple, Prambanan & Sewu Temple
I took the night train departing 2015H from Jakarta and thus arrive into Jogjar as expected at 0345H. Yep, it is early morning hours. I have booked at this fantastic hotel named POP Hotel Gandekan. Please note there are 2 POP hotels in Jogjakarta.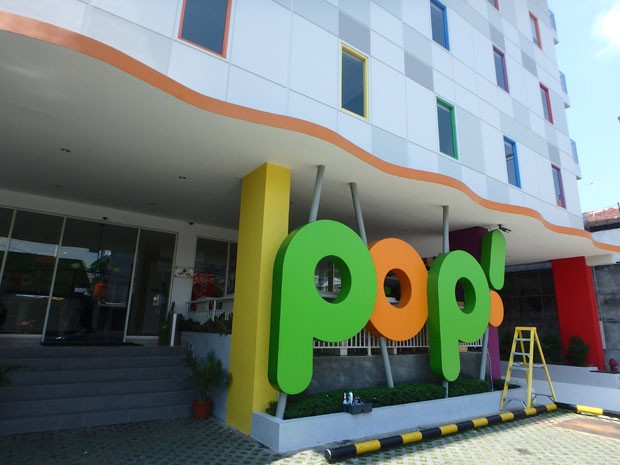 The one at Gandekan is located just 5 mins walk away from train station! Certainly, it was a cool night walk from station to the hotel. I left my bags in the hotel, freshen up, sleep a bit on its lobby sofa for an hour and before I knew it, it's already 5:45am which starts to get bright in the city. This hotel is not only located centrally in the city, it is close to Malioboro Street which is considered as the tourist shopping district area. There are many shops and buses to major tourist attractions. I took a 10-minute walk to Malioboro Street and boarded the local public bus to visit World Famous Borobudur Temple: TransJOGJA (Green & Yellow Bus). It costs about USD1 for the trip with duration of 1.5-2 hours one way.
One would need to change 2 times in order to get to Borobudur Temple. If unsure, always ask the bus attendee, who is in charge of collecting money from passengers, directing traffic on behalf of the driver, look out for potential customers along the road, etc.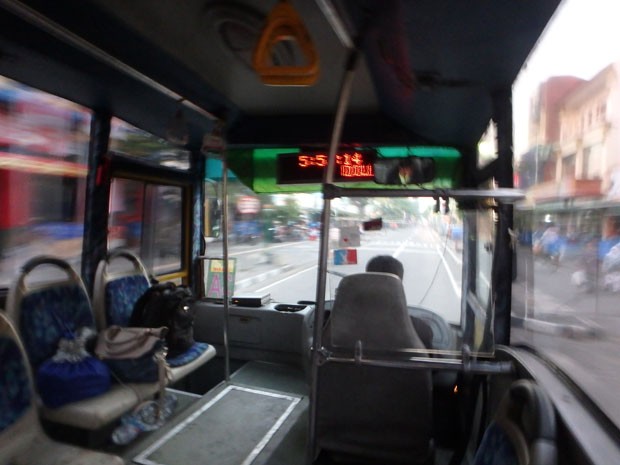 From the place that the public bus alight you off, it is also the end point of the bus. Everyone will alight, so you would not miss out. Just sit back and they will wake you up. Of course, you have to inform the attendant that your final destination is the Temple. You will be alighted at the market area, where you can see locals going around doing their marketing. An interesting sight to witness the hassle and bustle of the town.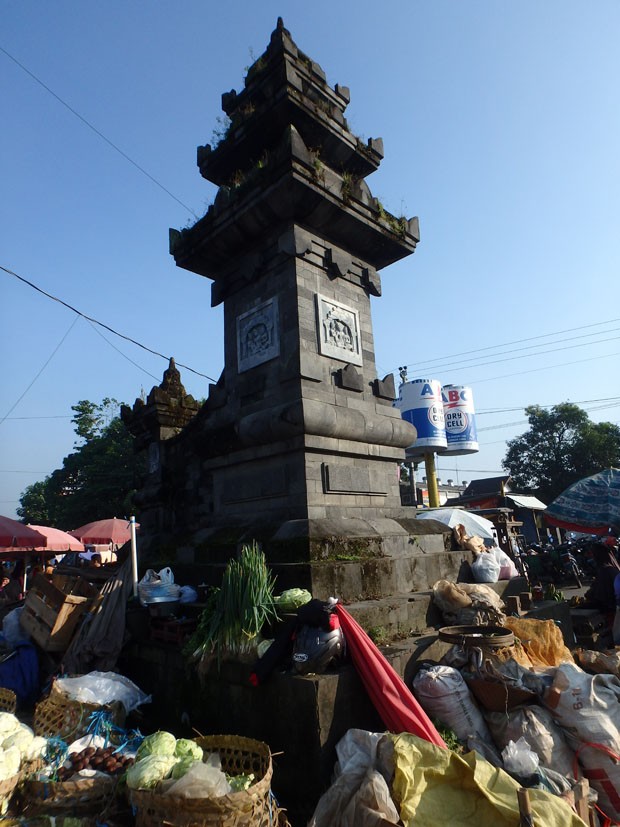 To get to Borobudur Temple, either you walk 1km, take motorcycle which is available in the market, horse carriage or trishaw.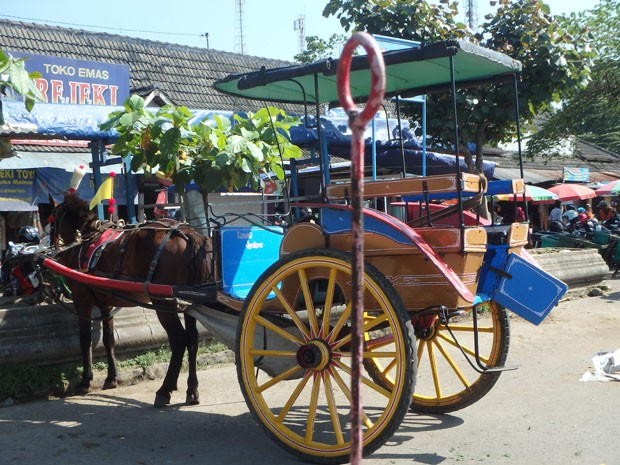 When I arrived at Borobudur Temple, it was @ 0800H. I wanted to sneak in as a local as the price for Indonesians to enter costs much less than foreigners. Foreigners need to pay about SGD20 more to enter. However, when I was about to tap the card, I was stopped by the security manning the entrance and told to purchase a brand new ticket. There were foreigner and Indonesians booth counter.
Anyway, the hike up the steps of Borobudur Temple was rather steep. From the booth entrance, one needs to walk about 10 minutes on a leisure pace to reach the sight of the temple. The compound is huge and normally people take up to 2 hours to explore the place with museums.
Worth to go place with great insight of architecture of the old days and Buddha images.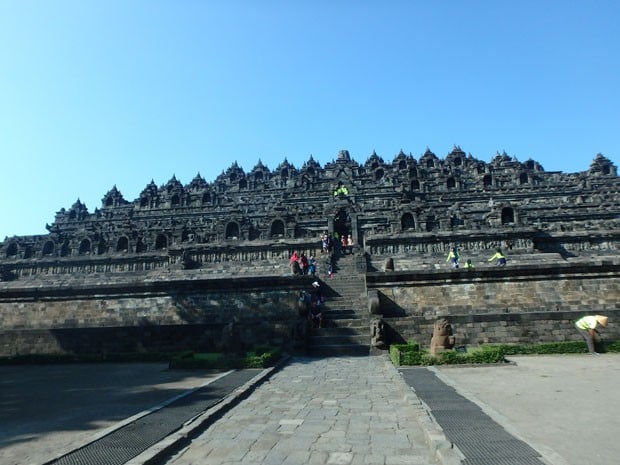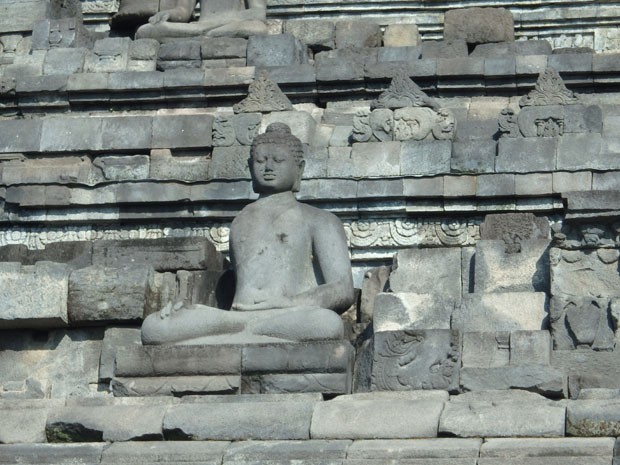 After which, I took the 2 hour journey back to my hotel. Checked into the hotel, took my lunch and went to room for a rest since I have not slept on a bed the whole night since it was overnight train journey.
During my lunch time, I ate at the road side stalls. Amazing food and in just 10 minutes, I had collected 4 brochures of driver introducing me to their transport services, which is common in Indonesia. Private drivers who will bring you around, save the hassle of travelling in the public transport system.
Lunch time food: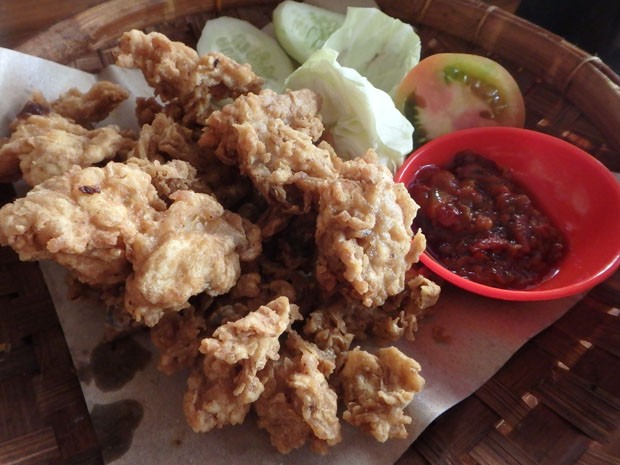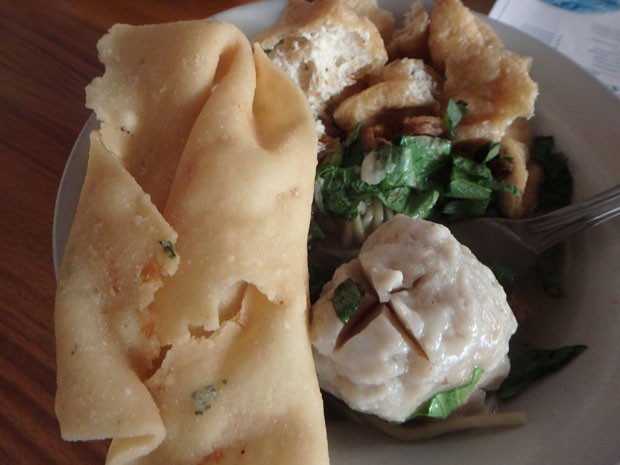 Just a call away with the help of the hotel reception, I arranged the driver to bring me to another must visit temple in Jogjar which is Prambanan & Sewu Temple. Indeed, this site is marvellous. Must go tourist spot.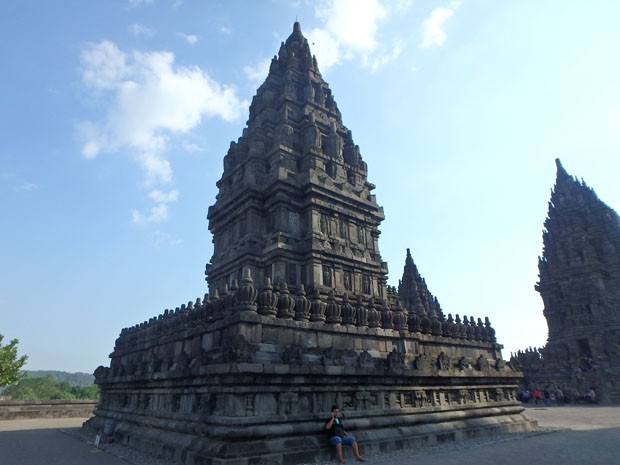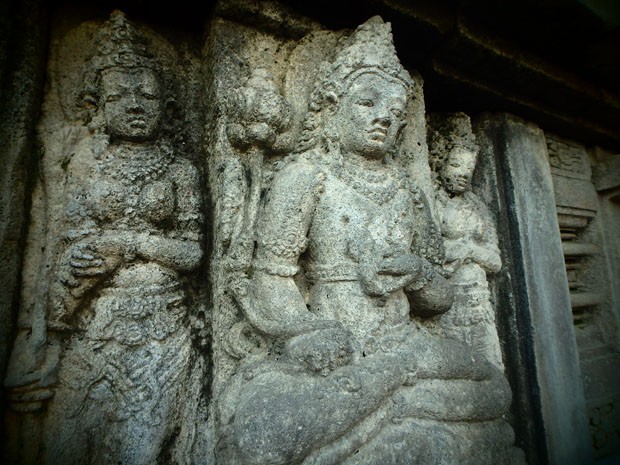 And just 15 mins walk from the compound within Prambanan Temple lies the majestic Sewu Temple which is worth a visit.
Dinner time: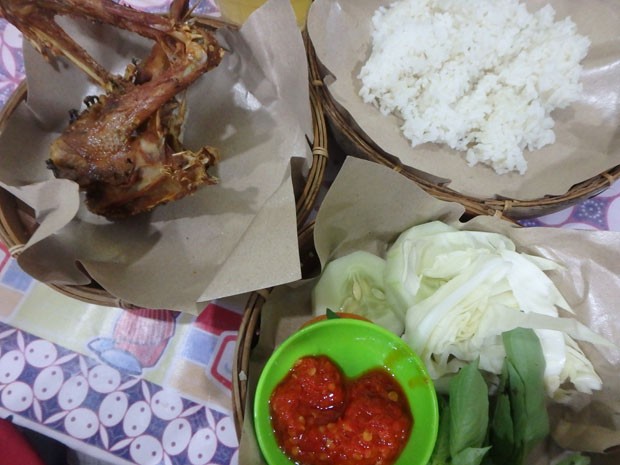 In the night, it was followed by more shopping along Malioboro Street, just a mere 10 mins walk from my hotel.
Day 2: Visit Mount Merapi, Pantai Parangtritis Beach
What's a trip to Jogjar if you have not stepped onto Mount Merapi. And what better way than to hire a private driver who will bring you to the mid point of Mount Merapi which is only 1 hour drive away.
Cool air greeted me at about 1pm when I arrive at the mountain mid point. From there, I am required to take a 4 wheel jeep that would tour around and discover the volcanic mountain that had a bloody eruption not long ago.
The journey on the jeep itself is interesting, worth every bucks. The driver even asked if I wanted normal or challenging route. And being slightly adventurous, I chose the challenging route and it turns out to be great fun with many bums and fast turns.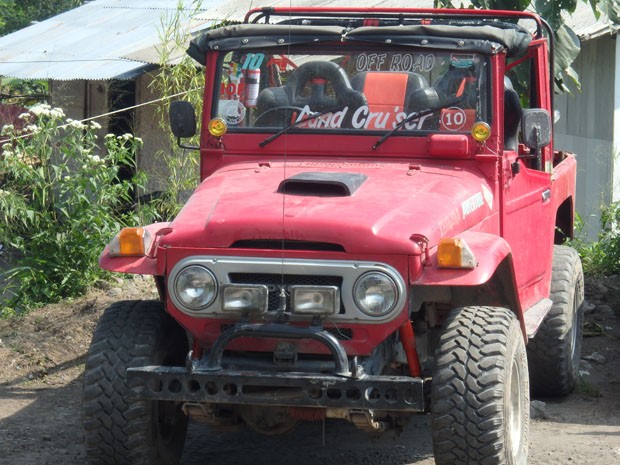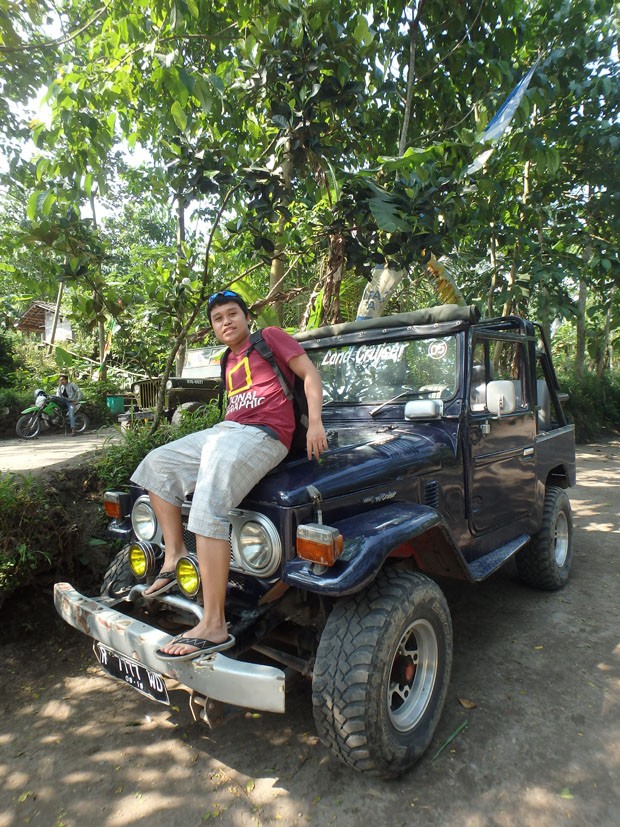 Visited museum showcasing the remains of what is left after the volcanic eruption. The guide shared the area of what used to be a busy village now had turned into just dust and empty plot of land.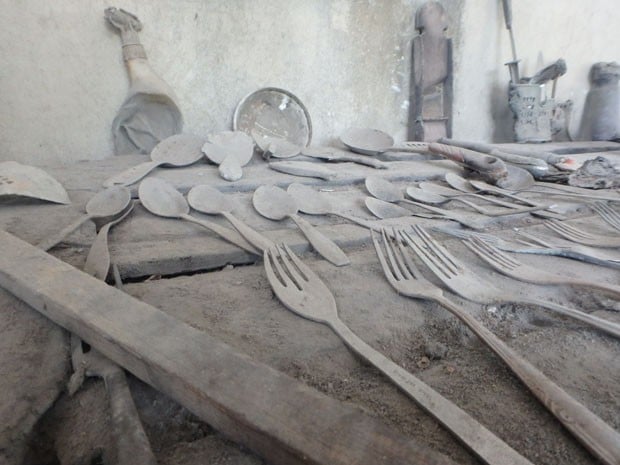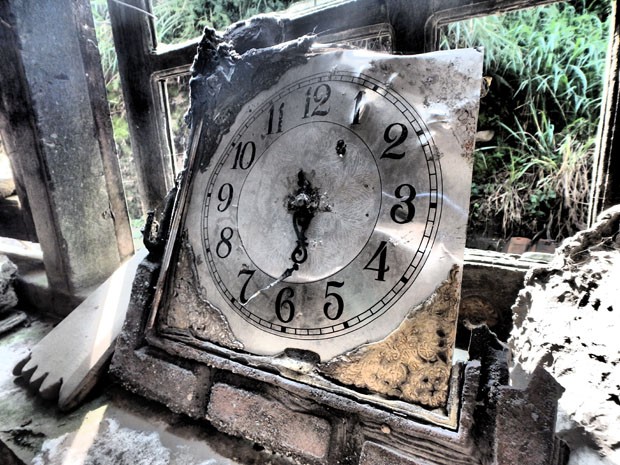 View of Mount Merapi: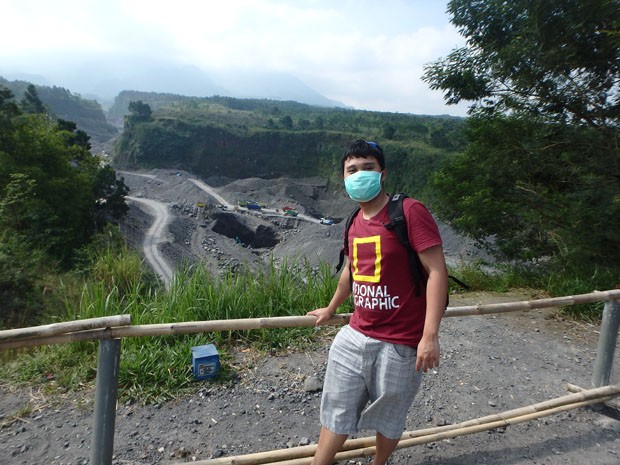 The Mount Merapi trip ended at 3:30 pm and I proceeded to Parangtritis Beach. This shares the same stretch of sea with Bali with high waves. Equally beautiful to catch the sunset. Filled with many locals.
Also read: 5 Mountains in Indonesia with the Most Spectacular Views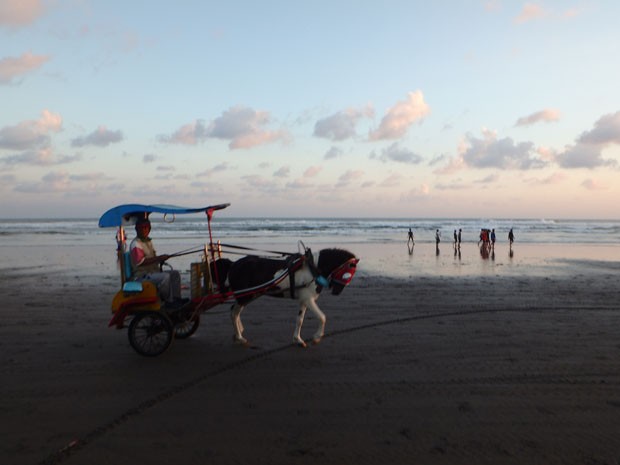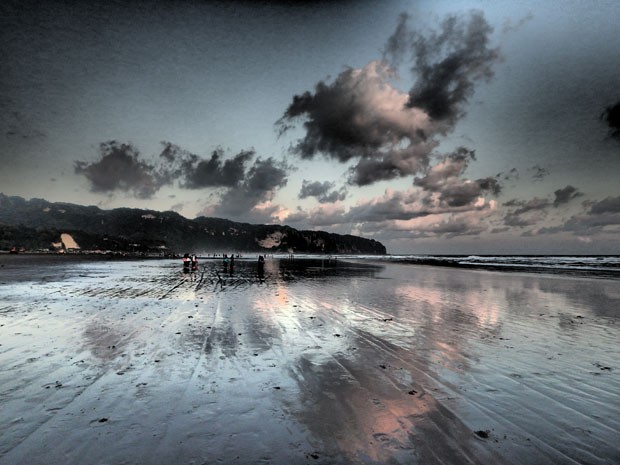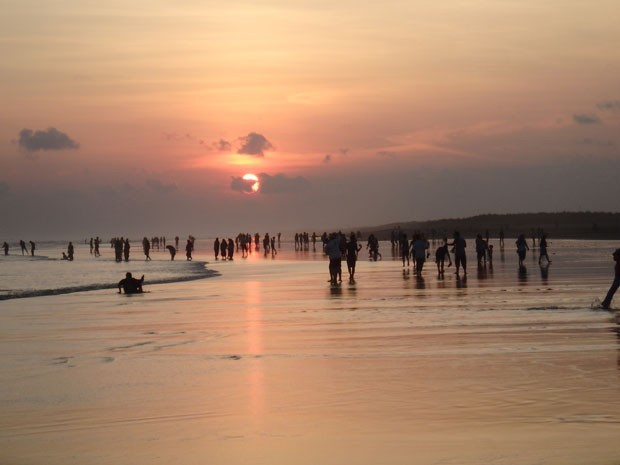 To end my night, I'm off to street eating & shopping again!
Day 3: Domestic flight from Jogjakarta to Jakarta
With the airport being located 6km away from hotel, it took me 45 mins due to the traffic. Always factor in the traffic when travelling within Indonesia. With that, it's time to bid farewell to this amazing cultural and historical rich city.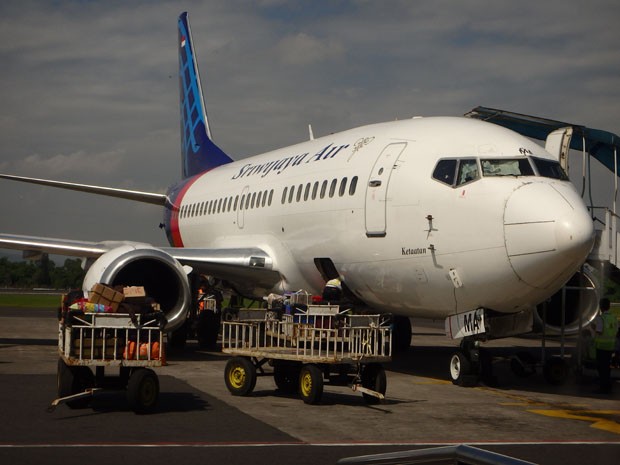 Also read: 18 Reasons You Should Visit Indonesia
Contributed by THEGUYTRAVEL.