There's nothing I like to do more during the weekend than cosying up and binging on Netflix. My favourite genre? Gripping crime and mystery thrillers, of course! Don't get me wrong, I occasionally get hooked on K-dramas (like Hotel Del Luna) and comedies (Brooklyn 99 ftw!) too. However, nothing compares to the exhilaration and intellectual rush of watching a mystery unravel on screen! 
And hey, you know I love to share the good stuff so, lucky you! If you're looking for the next must-watch crime/mystery series to binge on, check out my list of personal favourites! 
Note: I absolutely adore shows like Sherlock, Narcos, Breaking Bad, and Peaky Blinders. But I think these shows already have more than enough attention. So I'll be omitting them from the list. No hard feelings, Mr. Holmes! 
Also read: 15 Best Feel-Good Movies to Watch on Netflix Right Now
1. Lupin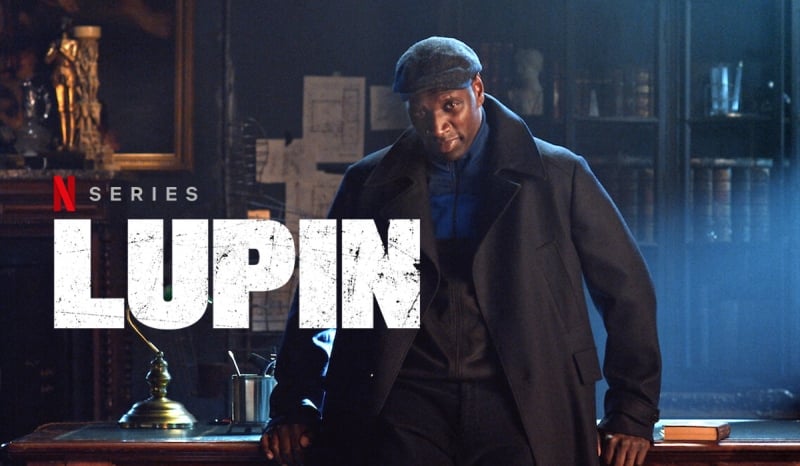 Call it personal bias (it actually is *wink*) but I just HAD to start off with this gem of a series. Released only in January of this year, Lupin is an exciting French crime thriller that keeps viewers on the edge of their seats from start to finish! It stars Omar Sy (who also featured in X-Men: Days of Future Past and Jurassic World) as the titular character, Assane Diop. 
As a young immigrant boy living in France, Assane's father tells him about the legendary tales of Arsene Lupin, the Gentleman Thief. After Assane's father is arrested and framed for a theft he did not commit, Assane hones his skills as a master thief in order to prove his father's innocence. What starts as a personal vendetta morphs into a gripping tale as Assane unravels a much more complex mystery as the police zero in on him. My only complaint? The first season is only five episodes long and ends on a nail biting cliffhanger! Hey Netflix, Lupin Season 2 when? 
2. Mindhunter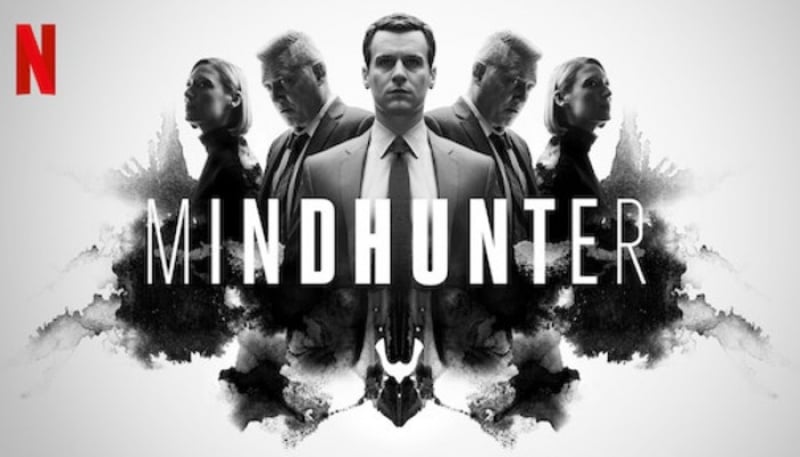 For most of us who grew up watching the CSI series, we've grown accustomed to a certain format for crime dramas. With Mindhunter though, you can take all your preconceived notions of what you THOUGHT a crime drama should be like, and chuck it in the bin! Unlike most police crime dramas, this enticing series based on true events, invites viewers to delve into the psyche of some of the most prolific serial killers from 20th century America. 
The series revolves around FBI agents Holden Ford (played by Jonathan Groff) and Bill Tench (played by McCallany) who operate the FBI's Behavioral Science Unit along with clinical psychologist Wendy Carr (played by Anna Torv). The trio interview incarcerated serial killers to understand the way their brains function and click in order to solve new cases. Unlike most police crime dramas, this enticing series based on true events, invites viewers to delve into the psyche of some of the most prolific serial killers from 20th century America. A truly dark, yet addictive watch. 
3. Luther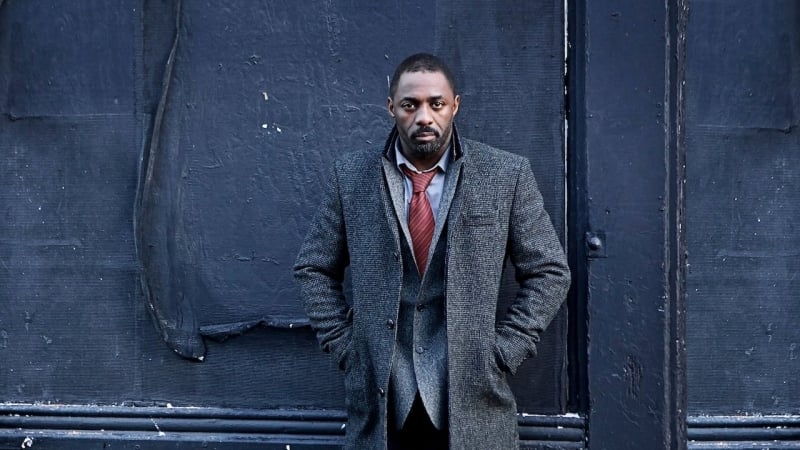 Is it just me, or does every production that stars Idris Elba immediately feel a lot more sophisticated and mysterious? Luther revolves around the titular character played by Elba, a dedicated detective who is obsessed with his work, to the point of occasionally turning violent to complete his task. In fact, the entire series explores the theme of being consumed by the very dedication one pours into work. 
As the series progresses, Luther continues to try and find a balance between his dedication to the job and his moral compass. His only true companion is a brilliant criminal who he fails to arrest at the start of the series. As their complicated relationship evolves, Luther falls deeper into the grey zone between right and wrong. It's easy to see why this series is known as one of the best British crime dramas in recent years! 
4. Unbelievable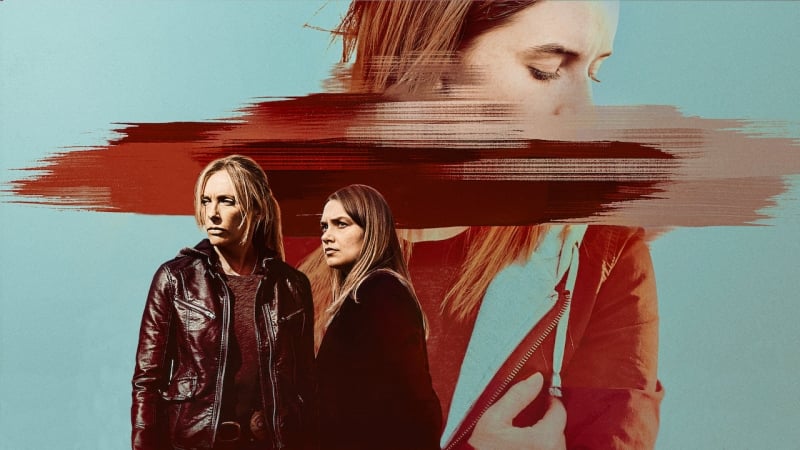 I don't know about you, but I just love it when television shows and movies use entertainment as a medium to highlight societal issues. Unbelievable is one such series that does it so incredibly well that you'll be hooked from the very first episode. 
Based on true events, this 2019 show stars Kaitlyn Dever as a young woman who is raped as a teen. When she goes to the police, the authorities doubt her story due to a lack of evidence and ultimately dismiss her accusations. Not long after that, similar crimes begin taking place and two dedicated detectives (played by Toni Collette and Marritt Weaver) finally start uncovering the truth. 
Personally, the most striking element of Unbelievable is its focus on the victims. Rather than highlight the glitzy and glamorous side of police work, the show tells a compelling story about the treatment of sexual assault victims and the very real struggles they face. It is an emotional journey, one that is difficult for some to watch, but ultimately deserving of its spot on this list. 
5. White Collar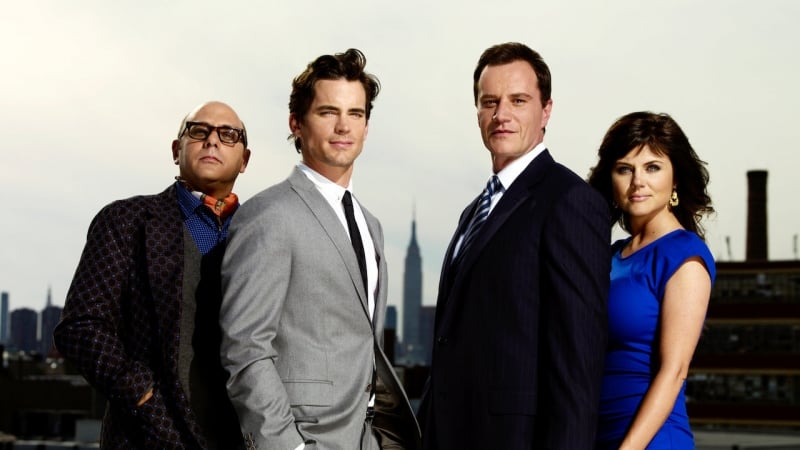 If you prefer a more lighthearted watch that is more faithful to the conventional structure of crime dramas, White Collar is your best bet. Arguably one of the best cat-and-mouse crime thrillers in recent years, the series focuses on renowned con-artist Neal Caffrey (played by Academy Award winning actor Matt Bomer) who, after being arrested, offers to help the FBI take down white collar criminals. 
Of course, being a conman by trade, viewers are never sure about the motive behind Caffrey's actions. What unfolds is a devious game of trickery between Caffrey and his FBI handler Peter Burke (Tim DeKay) that keeps everyone guessing until the very end. 
6. The Blacklist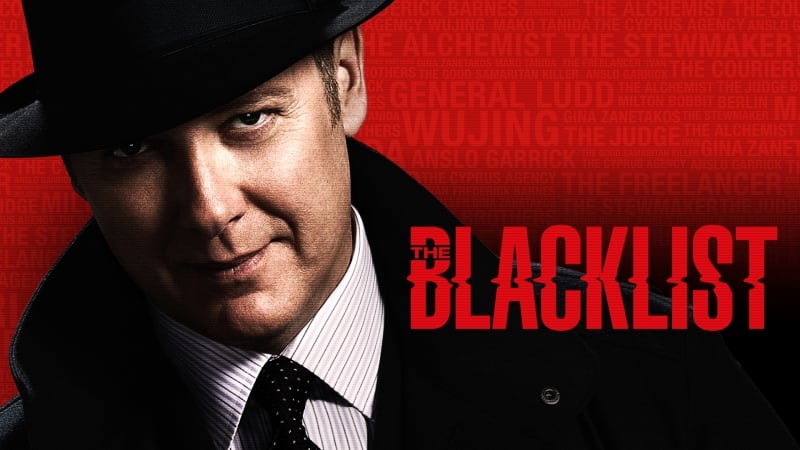 This is arguably one of my personal favourite crime dramas, despite some people claiming that the series has lost its shine after several seasons. 
Elizabeth Keen (Megan Boone) appears to be living the perfect life, married to a loving husband, and about to start her first day as an FBI agent. Unbeknownst to her, before arriving at work, Raymond Reddington (James Spader), a notorious criminal on the FBI's Top Ten Wanted List, surrenders on his own accord. He reveals the existence of "the Blacklist", a list of notorious criminals that not even the US government is aware of. In exchange for directing them towards these criminals, Reddington demands immunity and will only work with Keen. 
As the pair begin apprehending criminals on the Blacklist, it is revealed that Reddington has connections to Keen's past and not everything is as it seems in the young FBI recruit's picture-perfect life. A stunning story of plot twist after plot twist and a truly memorable watch, in my opinion. 
7. Conversations with a Killer: The Ted Bundy Tapes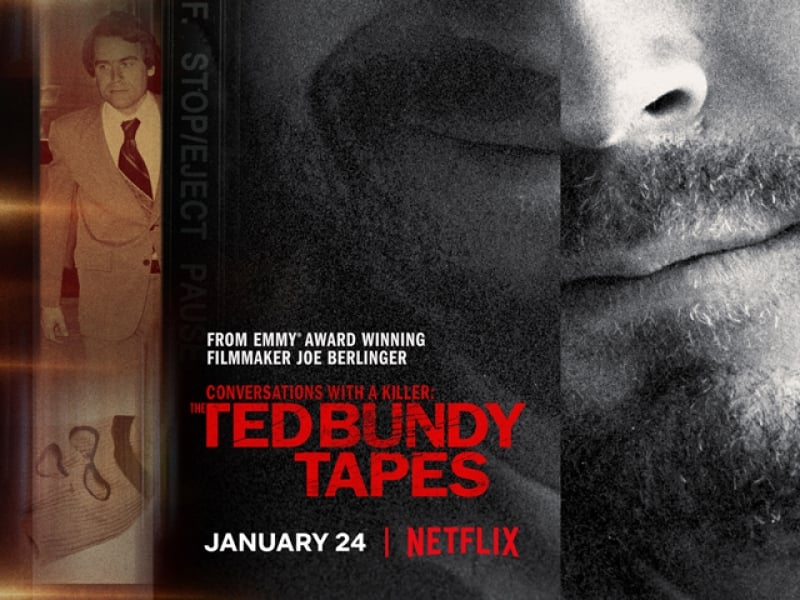 Ted Bundy is arguably one of the most infamous serial killers in U.S. history. Even if you've not learned about his crimes, you've more than likely heard his name. In this chilling documentary, viewers get an intimate access into the thoughts of one of the world's most notorious murderers. 
You'll be able to hear Bundy speak about his crimes using his own words as the producers tell a gripping story using the confession tapes recorded two days before he was executed for his crimes. Not trying to glorify a man of heinous crimes, but some of the things he says in his final hours are truly food for thought. 
8. When They See Us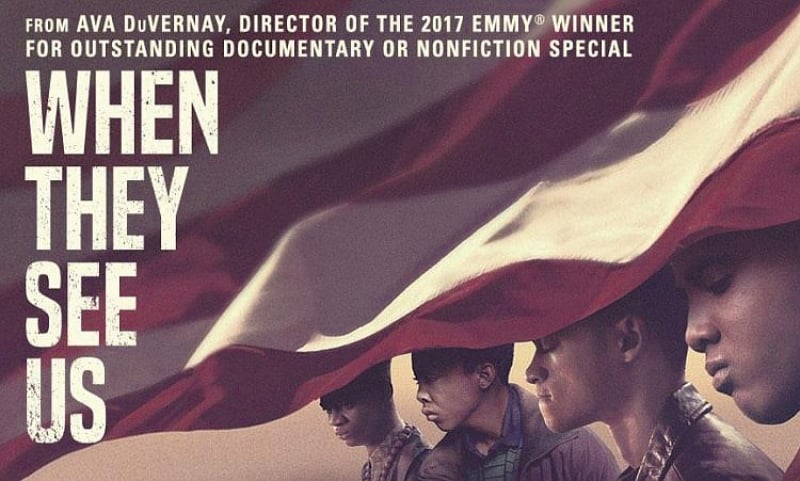 When They See Us is a powerful documentary that highlights the limitations and consequences of a flawed criminal justice system. The series focuses on the real-life stories of "The Central Park Five", five teens from Harlem who are wrongfully accused and incarcerated for decades for a brutal crime in Central Park, New York which they never committed. 
Taking place over four episodes, director Ava DuVernay's masterpiece sheds light on the flawed justice system which led to these young men being branded wrongfully as criminals.
9. Alice in Borderland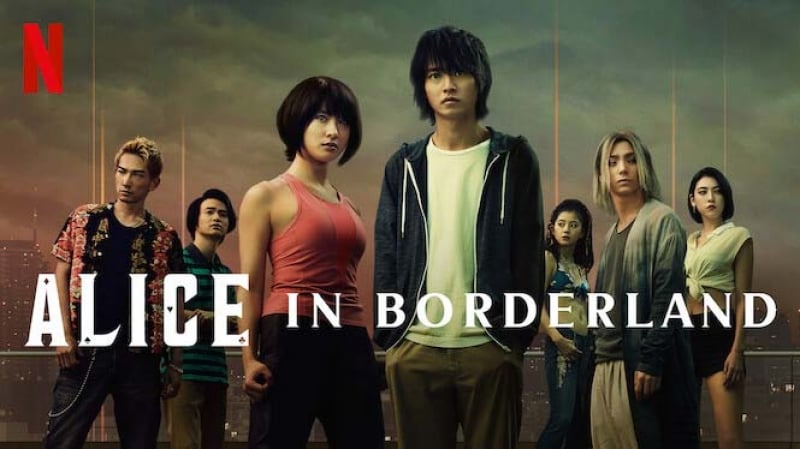 Yes, I admit, the inclusion of this series is personal bias coming into play again. After all, anyone who has seen Alice in Borderland knows that it is more of a psychological thriller than a crime series. However, I've decided to include this awesome series (which is an adaptation of a popular manga) because of its mind-bending riddles and the mystery that surrounds the overarching storyline. 
Ryohei Arisu (played by Kento Yamazaki) is a video game junkie who spends his entire days lazing away in his room. One day, while hanging out in Tokyo with his friends, he is transported to an alternate realm where the inhabitants must compete in twisted games in order to survive. As Arisu continues to play these games, he continues to unravel the mystery behind this enigmatic realm, culminating in a gut wrenching season finale that will keep you glued to your seats. Also, dear Netflix, stop playing with my heart. Release season 2 now please! 
10. Million Yen Women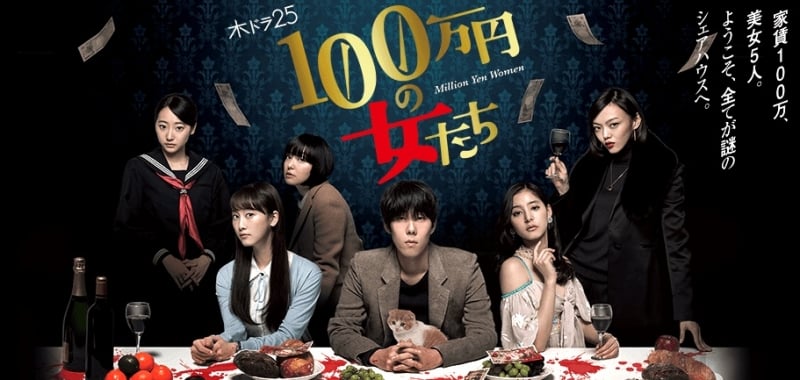 Another manga adaptation that makes for an incredible watch is Million Yen Women. Lighthearted at times yet unforgivingly dark when you least expect it, the series focuses on a failed author named Shin Michima whose life is turned on its head when five women turn up at his house holding a letter of invitation to live with him in his house. 
Each woman pays Michima a million yen per month as rent (my man is living the dream!) with the only rules being that all six of them must have dinner together and they are not allowed to ask each other questions about their personal lives or enter each other's rooms. As the story unfolds, Michima soon finds out that each of these women hide a past and things escalate when one of them turns up dead. While this isn't the sort of crime drama many hardcore fans of the genre may be expecting, it's certainly an entertaining watch.
11. Flower of Evil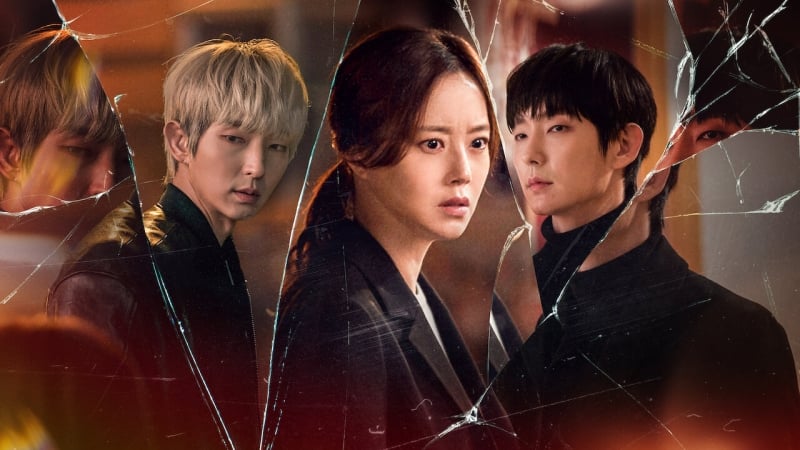 Detective Cha Ji Won (played by Moon Chaewon) is living a sweet life. She is happily married to the love of her life, Baek Hee Sung (Lee Joon Gi), and the couple have a beautiful daughter they adore deeply. However, this facade of bliss is shattered abruptly when Ji Won begins investigating a series of unexplained murders with her task force. 
As the investigation begins to gradually point towards her loving husband, she is confronted by the bitter truth that her seemingly perfect family may in fact hide a gruesome, dark secret. Given all the amazing K-dramas that have premiered in the past year, it's no surprise that this one slipped under the radar a little bit. I personally loved it and I think it's high-time more people got to enjoy this awesome series! 
Also read: Chill With Park Seo-joon: Here Are All His Netflix Shows!
12. Day and Night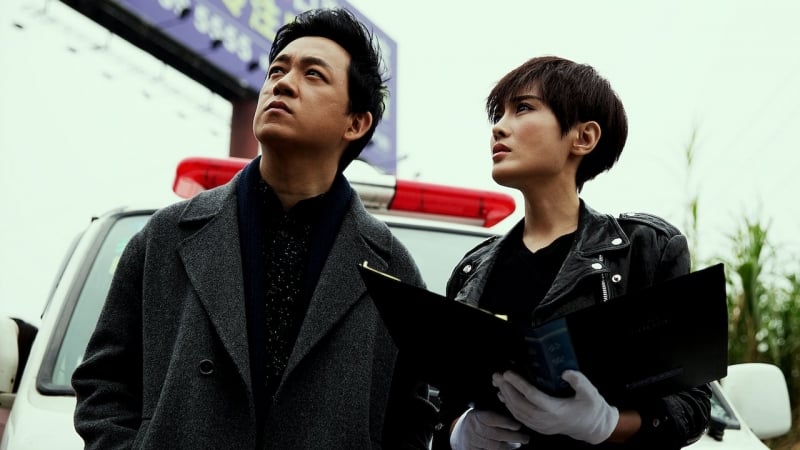 I have to admit, I don't usually binge watch Chinese dramas, especially ones from Mainland China. In fact, the last series I watched was probably Three Kingdoms from way back in 2010! However, from the very first episode of Day and Night, I was hopelessly hooked to the series. That alone should tell you how good it is! 
The series main characters are a pair of twins. Guan Hongfeng (Pan Yueming) is a famous detective known for being incredibly insightful and intelligent. He is often idolised by graduates of the police academy and relied on to solve seemingly impossible crimes. His twin brother, Guan Hongyu, on the other hand, has just been accused of murdering a family of five and has gone into hiding. 
I wish I could tell you more but if I do, you'll hate me for giving away the plot twist in the very first episode! This is another series that ends on a cliffhanger so I'm still waiting for Netflix to drop the new season. Come on, Netflix! 
Bonus: Galileo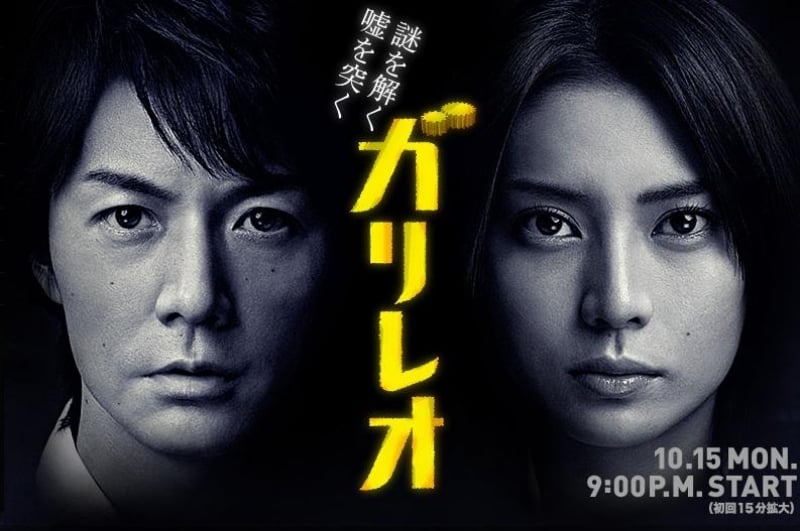 Very often, when books and novels are converted into films or TV shows, they fall flat on their face. The Galileo series, however, is absolutely incredible. It is an adaptation of a series of crime novels (which I really, really love) by Keigo Higashino. It focuses on the adventures of Manabu Yukawa (Masaharu Fukuyama), a Physics professor with an uncanny knack for solving mysteries. 
Nicknamed Detective Galileo, he works hand-in-hand with rookie detective Kaoru Utsumi (Kou Shibasaki) to solve crimes that are unfathomable to the common mind. You could start with season one and progress chronologically through the series, or you could start with Higashino's most famous work featuring Galileo: Suspect X, a standalone film featuring the same cast of characters that is, in itself, a cult classic. 
Grab the popcorn!
And there you have it: 12 (or 13) awesome crime thrillers to keep you busy all throughout your weekend! Which one will you be starting on first?