Some train journeys are incredibly slow.
After you get past the initial thrill and romance of hopping onto a train – that time-honoured, romance-burnished mode of transport – there is sometimes precious little to do but sit and stare at the landscape slowly changing before you. In this aeroplane age, the train can look like an astoundingly noisy and slow beast. The clunking train seems like an anachronism in this impatient era.
That was what I thought as I reluctantly bought my train ticket at the Hat Yai train station. I purchased a ticket to Su Ngai Kolok, one of the most eastern Thai border crossings you could (legally) make to Malaysia. I was told it would take "about five hours", and that the journey would cost 42 baht. The Singaporean in me, making a mental conversion, was thrilled: that worked out to less than two Singapore dollars for a four-hour trip! As I was about to find out, the train journey would be far more cost-effective than I could bargain for.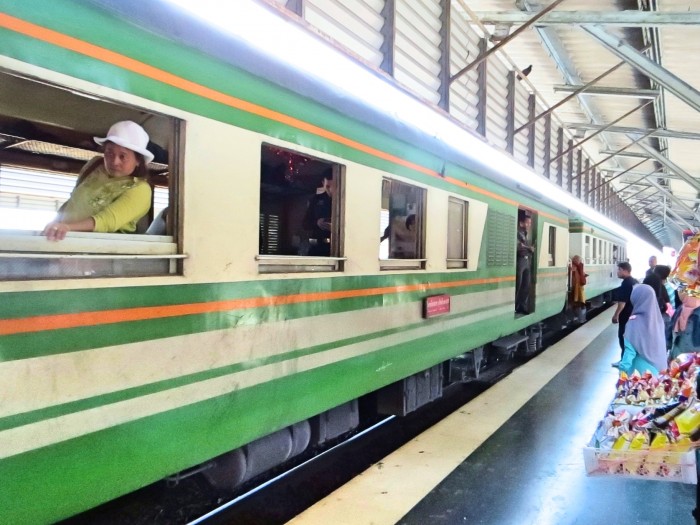 The train cabin I boarded was a third class cabin. This meant that the cabin was composed simply: two padded wooden benches that ran the length of the entire cabin constituted the only seating option. Air conditioning? Why trouble yourself? Take your air with no conditions: fresh, and streaming in from the open, uncovered 'windows' – rectangles cookie-cut into the walls of the cabin, which you could close up and cover with thick, wooden slabs.  
Everyone looked at me curiously as I stepped aboard: the tourist with his camera and his shiny orange backpack. What kind of tourist travels third class? But I couldn't have been more thrilled. I was travelling in style. I grinned back at my fellow passengers as a whistle blew in the distance, and a horn bellowed. A woman hauled several huge sacks of red chillis onto the cabin, and leaned them against a motorcycle which had also been brought aboard. I caught myself staring in fascination, and hurriedly looked out to the scenery, which was beginning to unravel and spin away.
What kind of tourist travels third class? But I couldn't have been more thrilled. I was travelling in style.
In the end, and rather predictably, because this is Southeast Asia and we operate on Southeast Asian time, the journey did not take five hours, it took seven. Seven hours is a long time to be in one place, let alone a hot, noisy train filled with unfamiliar people. Sitting with my flashy, expensive backpack made of waterproof material, sometimes squashed cheek to jowl, I was starkly aware of the fact that I was a stranger in a strange land.
Seven hours took me from Southwest Thailand to Southeast Thailand, not only across geographical space, but historical contexts as well. In 1909, a bid to maintain Thai independence by the Thai king Chulalongkorn culminated in the signing of an Anglo-Siamese Treaty between the United Kingdom and the Kingdom of Siam, in Bangkok. The treaty effectively ceded Thai control of the states of Kelantan, Terengganu, Kedah and Perlis to British influence, in exchange for the provinces (from east to west) of Satun, Songkhla, Pattani, Yala and Narathiwat. Overlaid with this knowledge, it struck me that I was travelling as much across a landscape of the past as I was travelling through one of the present.
Also Read: Backpacking Thailand: 20 Tips Every Traveller Should Know
And in this land, past and present were close siblings: it was also the 1909 Anglo-Siamese Treaty which drew the modern-day Thai-Malaysian border. The Treaty moreover has often been blamed for the secessionist insurgencies in Pattani, Yala and Narathiwat, which continued into the present day. Bombings, terrorists and shootings are unfortunate associations regional and international media have made with the place.   
From Songkhla in the west, I traversed Pattani, Yala, and finally Narathiwat. I saw and heard many things along the way.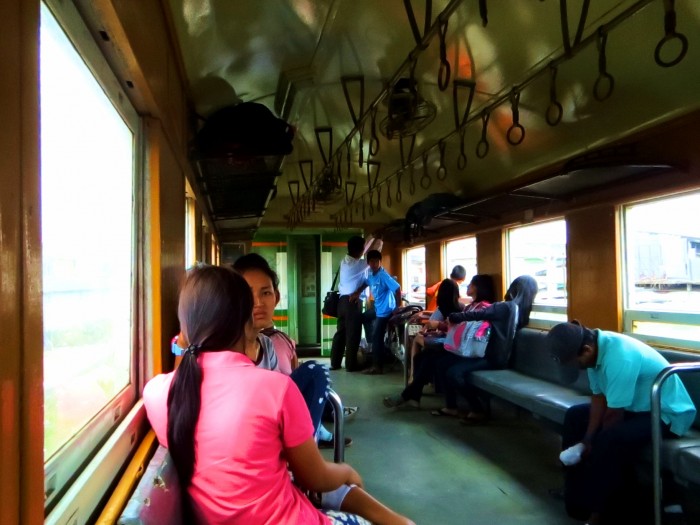 I saw smiling, excited families cramped into a hot train cabin, on the long journey home to Rangae, on the way home after a weekend trip to Yala. I saw a whole class of young ladies, some solemn (or sleepy), some laughing and yelling; all demure and modest in their tudungs, sitting on the train floor. I saw an old phraajarn (Buddhist monk-teacher) give up his seat for a restless little boy from a Muslim family. I saw grubby towns burst out on both sides of the track, blistered accretions of houses and homes. I saw soldiers armed with grim black rifles and pixelated uniforms. I saw great herds of bright clouds ambling in a blue sky, framing a dusty landscape of crooked hills and coconut trees. I cringed at the shriek of the train every time it passed over a bridge. I heard the click-clack of a makcik's ring against her food tray, as she hawked her tasty wares to hungry passengers. The gentle murmur of a northern Malay dialect, so different from the exuberant, lilting Thai I'd heard the past few days.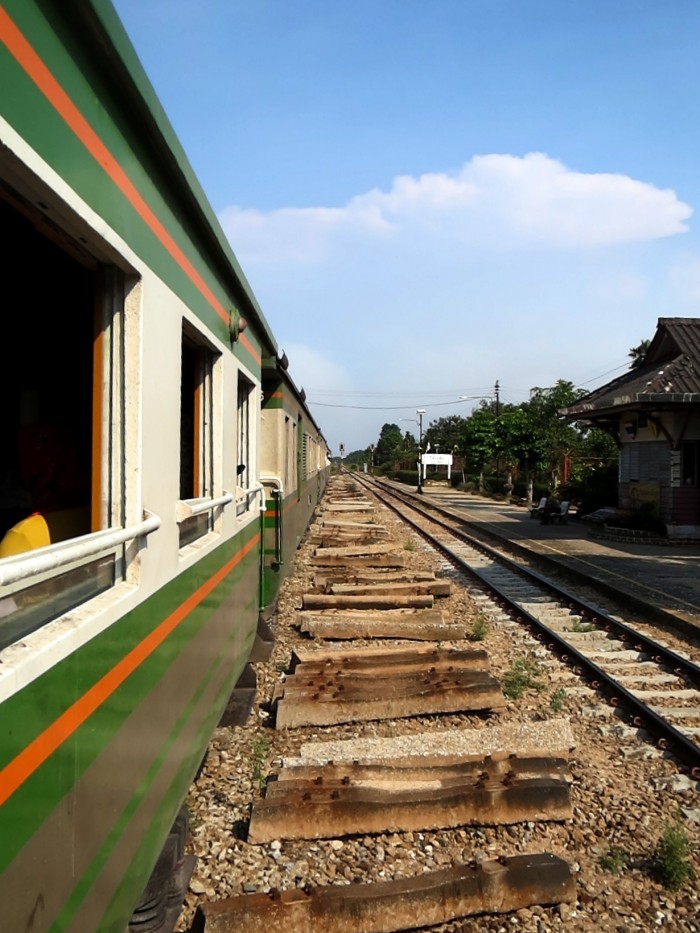 For slightly less than two Singaporean dollars, I was gifted with a seven-hour odyssey into a region known largely for bombs, terrorists and separatism. I didn't see any insurgents. I only saw many people: all with their own hopes and dreams and failings. Entire luggage boxes stuffed with kueh lapis and other sweetmeats, to take home for the relatives. A slice of dried mango, offered kindly and sincerely to a stranger from "OHHH, SINGAPURA!" Schoolchildren trying to do their homework, even in the muggy heat of a crowded train. Perhaps I saw only an orphan region: caught between a suspicious Buddhist centre to the north, and uncertain cousins to the south.
Also Read: 10 Most Underrated Destinations in Thailand You Must Visit
Some train journeys are incredibly slow. But maybe sometimes taking the longer and noisier road is where you see the most interesting and important things.