Contributed by Deft Nomad
Can you recall the last time you sailed through a magnificent strait with scenic landscapes and breathtaking views all around you?
I can! It was on a perfect sunny day in July 2016. On that fateful day, on board the Interislander Ferry, I was completely enthralled by the gorgeous New Zealand Cook Strait. Never in my life have I seen a sight so pristine, and I simply could not take my eyes off the stunning scenery before me!
What is the New Zealand Cook Strait?
The New Zealand Cook Strait is a water channel that lies between the North and South Island. Spanning over a whopping 92 km, a one-way trip will take at least three hours!
Connected with the Tasman Sea in the northwest and the South Pacific Ocean in the southeast, the Cook Strait is vast and majestic. Coupled with picturesque nature and beautiful islands littered along the Strait, it is no surprise that it is so popular!
How to cross the Cook Strait?
OPTION 1 – Your first option is to fly across the Cook Strait. In fact, you can fly almost anywhere from the North to South Island (and vice versa) via domestic flights with Air New Zealand or SoundsAir. In case you were wondering, SoundsAir is a reputable domestic airline that has a small fleet and private cabin that accommodates up to 12 passengers.
OPTION 2 – For the alternative, hop on board a ferry ride from Wellington (North Island Port) or from Picton (South Island Port) to cross the Cook Strait.
Personally,  I've always preferred nautical adventures in comparison to flying. The slow-paced journey, coupled with the balmy sea breeze, allows me to immerse in the moment as I admire the awe-inspiring views along the way. Naturally, I opted to cross the Cook Strait on a ferry.
Who are the ferry operators?
Now, there are two ferry operators to choose from – the Interislander and the Bluebridge Ferry.
Bluebridge is slightly cheaper than Interislander – $53 on SaverSail with Bluebridge and $56 on Websaver with Interislander. However, as the cost savings were not significant, I chose Interislander because of its overwhelming positive reviews online.
Indeed, with top-notch on-board deck service and a beautifully furnished passenger cabin, I was not disappointed! Plus, I absolutely love their outdoor viewing deck! Here are some photos which I took: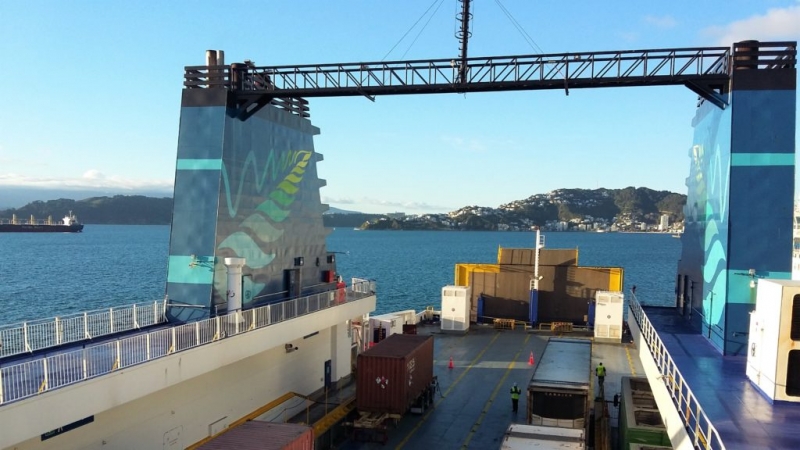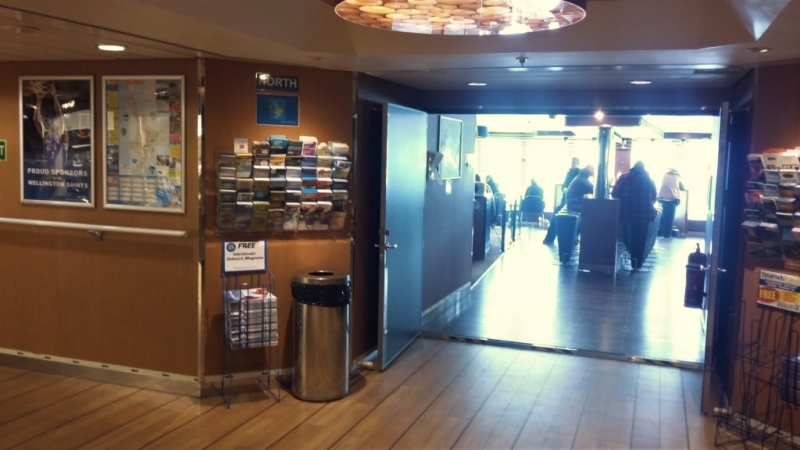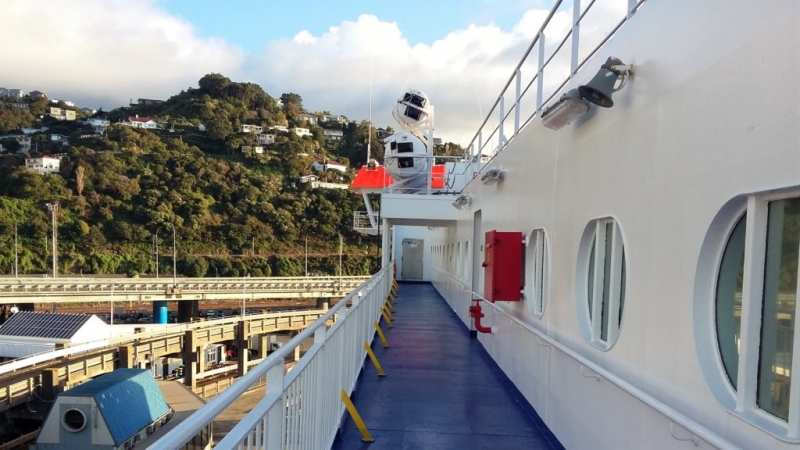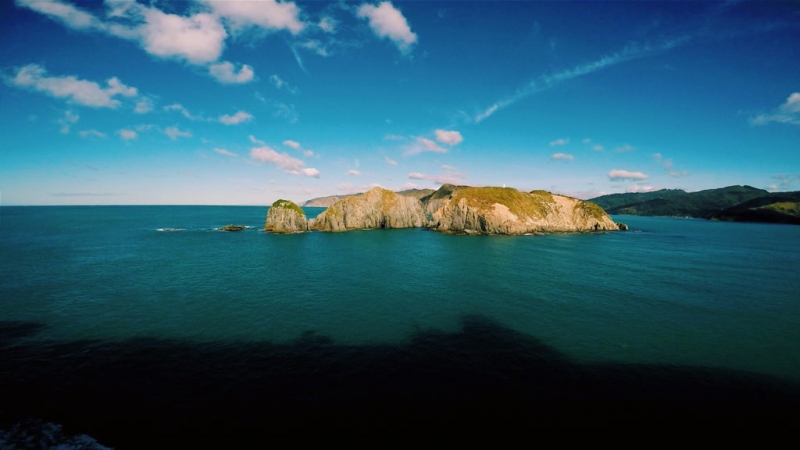 Ferry booking tips
Firstly, look out for discounts and promotions for fares on Interislander's website! I would also recommend that you sign up here for their exclusive deals on WebSavers.
In addition, if you are planning to book with Interislander, try to board the earliest ferry in the morning. Do remember to check the weather first! A bad weather can easily ruin your experience crossing the Cook Strait.
Lastly, get a Budget Backpackers Hotel (BBH) Card! It gives you discounts on the ticket and saves you a couple of dollars. BBH is a Backpackers Hostel Network in New Zealand and its membership allows you to enjoy savings when you book through their network of hostels all over the country. If you are planning to backpack in New Zealand for a long period of time, the BBH card will surely come in handy!
From the sparkling seas to the picturesque views, I can never get enough of the Cook Strait! Everything about this spectacular crossing really seems like a scene from an epic adventure movie. If you are ever in New Zealand, don't miss the opportunity to experience the Cook Strait yourself!