New Zealand may often be associated with great massive landscapes and rolling hills but take a look and you might find that the Bay of Islands (an enclave encompassing over 140 subtropical islands next to the country's North Island) breaks the cliché wonderfully with a completely new and invigorating approach to New Zealand's beautiful and diverse attractions.
The Bay is renowned for its undeveloped beaches, Maori cultural artefacts and big-game fishing. Interestingly enough, a 2006 scientific study revealed that the Bay of Islands was found to have the second bluest sky in the world! The waters are very likely just as impressive. Here's a 3D2N guide if you're ever in the area and looking for an incredible island experience.
Day 1 – Take in the sights
Begin your adventure at Paihia Wharf, the starting point for many water vacations. From here, you can cruise around the bay and its numerous outer islands, taking in the sights and sounds of this majestic destination. Whichever direction you choose to dash off in, expect to be able to observe some of the 144 islands dotted around the bay and featuring a range of marine mammals (like cute dolphins).
Located on the Kerikeri River, Rainbow Falls (Māori name Waianiwaniwa) is a single-drop waterfall that's unlike a large number of the other waterfalls in New Zealand. It sits on a hard basalt layer of rock beside softer mudstone and is quite a sight to behold. Catch many different points of view at this 27m giant. There's even a way to clamber behind the rushing water if you've got the guts,
By now, all that adventure must be making you hungry so stop by
The Gables Restaurant
for a tasty selection of local and non-local cuisine. Located at 19 The Strand, Russell, this cosy eatery features a smoked eel starter special as well as lamb and snapper dishes as main courses. 
Day 2 – Get your feet wet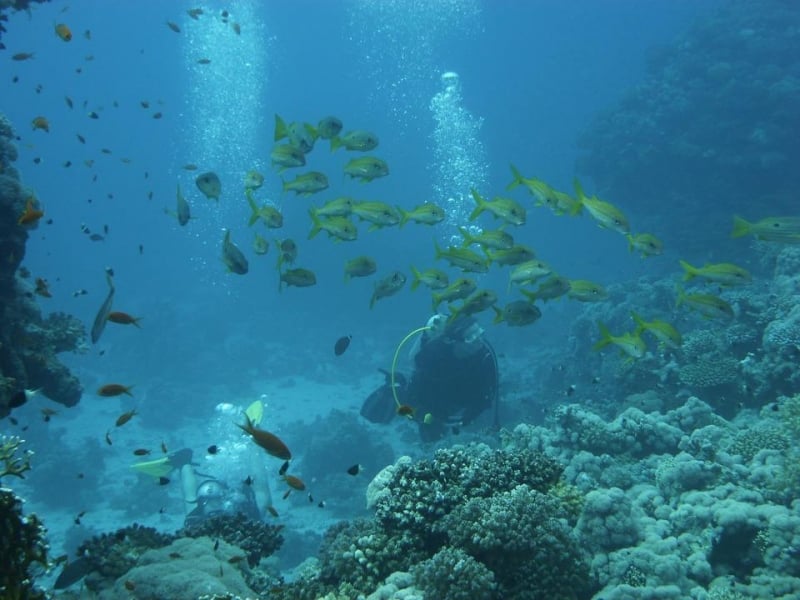 Adventurers of the deep, rejoice! The Bay of Islands offers ample opportunities for scuba diving and snorkelling. There are many areas that are just teeming with life, ranging from marine mammals to varieties of fish. You should be able to find various scuba diving operators willing to take divers to reefs, wrecks and underwater caves. Be prepared for clear tranquil waters and a mind-blowing underwater experience.
Just north of the Bay of Islands, within a 45-minute drive of Paihia, there's the Matauri Bay. Known as a sheltered spot, beaches here are frequented by surfers in the summer months and snorkelers, as well as campers, can also typically be seen throughout the area. The Matauri Bay also has some historical significance due to being home to the Cavalli islands, the final resting place for Greenpeace's ill-fated Rainbow Warrior.
For dinner, head back to Kerikeri at the Ake Ake Vineyard Restaurant, a fashionable bistro-themed establishment set amongst the vines. Imagine chilling on the deck and taking in a spectacular view while chowing down on a plate of fresh local produce as well as wholesome, flavorful lunch and dinner menus that often adapt to the seasons. You can find this gem along 165 Waimate North Road. 
Day 3 –  Make memories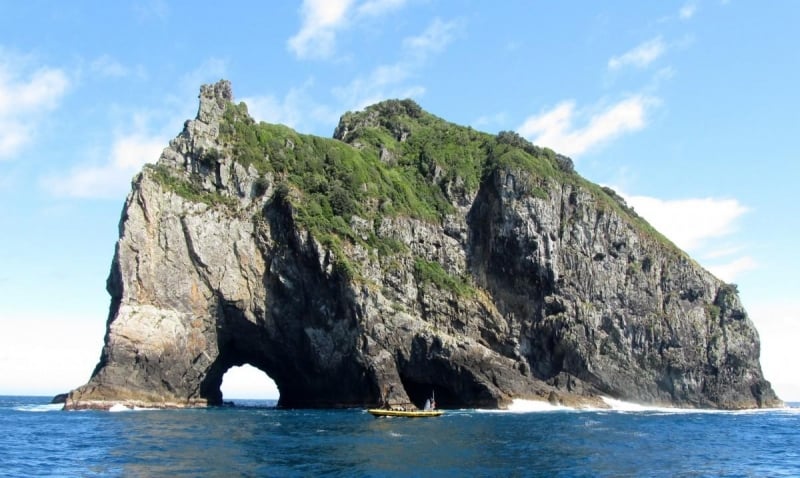 This final day, get back to cruising, only this time, explore the famous Hole in the Rock; a compelling passageway that naturally takes visitors under Motukokako (aka Piercy Island) on Cape Brett. The tunnel itself? Bigger than you might expect as you begin to draw closer. Again, one of the best parts of this activity? You guessed it, the island's resident dolphins.
Another sheltered beach that can really be worth exploring, the Taronui Bay, lines the Purerua Peninsula on the northwest end of the Bay of Islands. Expect that you'll need to hike the Taronui Bay Recreation Reserve track to get to this coastal gem (since there's no road access). Warning: prepare to get a little sweaty. It can be worth the 3.7-kilometre trek though, which itself features pasture landscapes and woody terrain.
Dine at the award-winning "Food at Wharepuke" located in an American Army Barracks found in the gorgeous Wharepuke subtropical Garden not far from Kerikeri. Some lovely cuisine can be tried here with a menu made up of European and Modern Thai inspired food.
If your idea of a smashing good time or an adventure involves a good amount of water, think of the Bay of Island's amazing waters, beaches and marine life as part and parcel of your fantastic New Zealand getaway. Refer to this guide to get a grip on water-based attractions in New Zealand's Bay of Islands.