Tokyo, Hokkaido and Osaka are the big names that you'll hear on anyone's Japan itinerary, but have you heard of Tottori? With a population of approximately 600,000 people, Tottori is the least populous prefecture in Japan. So if you need to get away from the crowds in overly touristy areas, why not travel to this lesser-known coastal district and experience the small town charm?

We've gone ahead and put together a comprehensive 5D4N itinerary for you to explore the Tottori prefecture to the fullest!
Day 1- 2: Sakaiminato City
Fly in to Yonago Kitaro Airport to start your adventure! Fans of GeGeGe no Kitarō will be delighted the moment they disembark because the airport and its surroundings are filled with characters from the manga.
In an attempt to attract more tourists and to commemorate the birthplace of GeGeGe no Kitarō's maker, Shigeru Mizuki, the airport was named after the manga.
After checking into your accommodation, start your trip by heading to Mizuki Shigeru Road. By now, you'll start to realize that the entire city is themed after the famous manga.
Even if you're not a fan of GeGeGe no Kitarō, this will still be a unique experience that introduces you to the world of Yōkai (Japanese supernatural beings) through Shigeru Mizuki's creations. The 800m long road is peppered with manga references, bronze statues of his characters and even costumed characters walking around!
After that, head over to Mizuki Shigeru Museum nearby to learn about them. Be sure to check out the Japanese house diorama within the museum, and meet the yōkai hiding within!
When you're feeling hungry, give Maguro Ramen a try and a restaurant! It's a local speciality due to the port of Sakaiminato being one of the greatest producers of bluefin tuna in Japan.
In the afternoon, take a tour around Chiyomusubi Sake Brewery. This requires some forward planning as you'll have to make a reservation in advance, but it's definitely worth it! Founded in 1865, this is the only brewery in the city. Known for using locally grown rice for their sake and GeGeGe no Kitarō bottles, participate in their free brewery tour and enjoy an extensive taste-test session there.
The next morning, rise early for Tairyo Fish Market Nakaura. You're in the right place if you spot a huge Kitaro stature at the entrance! Not only will you be able to see the fresh produce the fishermen have to offer, but you'll also be able to try meals made with the catch of the day. Take this opportunity to fill your stomach with quality seafood.
Then hop over to relax at Minato-onsen Honokami and soak in your own private onsen for the day.
Finish off your day and catch the sunset at Yumeminato Tower at Yumeminato Park nearby. The tower offers breathtaking panoramic views of the Japan Sea and Mount Daisen, along with free cultural experiences for visitors to enjoy.
Day 3 – 4: Mount Daisen and Mount Mitoku
Check out of your accommodation the next morning and drive to Mount Daisen. Though we recommend Daisen Royal Hotel for its facilities (hot springs and a sauna!) and close proximity to the hiking trails, there are other family-run pensions for you to stay the night.
As long as you've heard of Japan, you'll probably know of Mount Fuji. But did you know that Tottori has a Mount Fuji of its own? That's right! It's Mount Daisen. Fondly referred to as the 'Mount Fuji of Tottori', this gorgeous mountain is one of the most majestic summits in all of Japan. Be sure to register at the Daisen Information Desk before (and after) your trek!
While you scale the slopes of Mount Daisen and take in the jaw-dropping scenery, be sure to stop by the temples and shrines along the way, such as Ogamiyama Shrine and Daisen-Ji temple. Spend some time soaking in the tranquillity and serenity that these places of worship have to offer.
After a day of hiking, take a breather at the base of Daisen Makiba Milk no Sato which lies at the base of Mount Daisen. Savour their creamy fresh milk ice cream, then check out Tottori Prefectural Flower Park in the vicinity and admire the stunning blooms.
The next day, hit the road and travel two hours to Mount Mitoku for more enchanting views of Tottori.
For fans of the manga Detective Conan, consider making a pit-stop in Hokuei to visit Gosho Aoyama Manga Factory. Similar to how Sakaiminato City was themed after GeGeGe no Kitarō, the town of Houkuei commemorates Gosho Aoyama, the creator of the globally successful manga Detective Conan.
Otherwise, onwards to Mount Mitoku, where the highlight of the climb isn't just the mountain itself, but also Sanbutsu-ji Temple. Before ascending Mount Mitoku, pray at the Main Hall for your safety. Be warned! This hike is not for the faint-hearted, only attempt it if you're in the pink of health.
If you decide to press on, exercise caution and concentration. You'll be forced to use all four limbs throughout your climb, and even scale a nearly vertical rock wall with a chain! Once you make it past all that, you'll be rewarded with a life-changing view. Pass by temples that were built over 600 years ago, like Monju-do and Jizo-do.
Rest on the wooden platforms of Jizo-do (be careful not to fall off!), and continue until you reach the hidden gem high up in the mountains: Nageire-do.
Marvel at the architectural wonder of this national treasure perched precariously on the rocky side of Mount Mitoku before making your way back down to the base.
Even though the climb might have drained all your energy, round up your day with a drive to Tottori City where you'll retire for the night.
Day 5: Tottori City
Finish the last leg of your trip in the capital of Tottori prefecture, Tottori City!

You'll want to hit up the Tottori Sand Dunes early in the morning, where you're likely to spend at least a few hours appreciating the vast, undulating golden sand of Japan's largest sand dunes. Try your hand at sandboarding, or even camel riding while you're there!
Once you're tired, go over to the Sand Museum to see the sand transform into life-like sculptures. Each season, famous sand sculptors are brought in to create larger than life masterpieces which are put on display. Be blown away by the intricate details and whip out your camera to snap some pictures!
After that, head to Tottori Castle. Although it now lies in ruins, it was once an important fortress dating back 500 years ago. Walk through the grounds and imagine how a 200-day siege once took place there.
When you're done, take in the fresh air at Kyusho Park on the castle grounds. If you time your trip right, you'll be rewarded with the enchanting plum and cherry blossoms too!
Relish your last meal in Tottori at Karoichi Market. Tantalise your taste buds with fresh seafood at the in-house restaurants, and let your children pop by next door to Tottori Karo Crab Aquarium.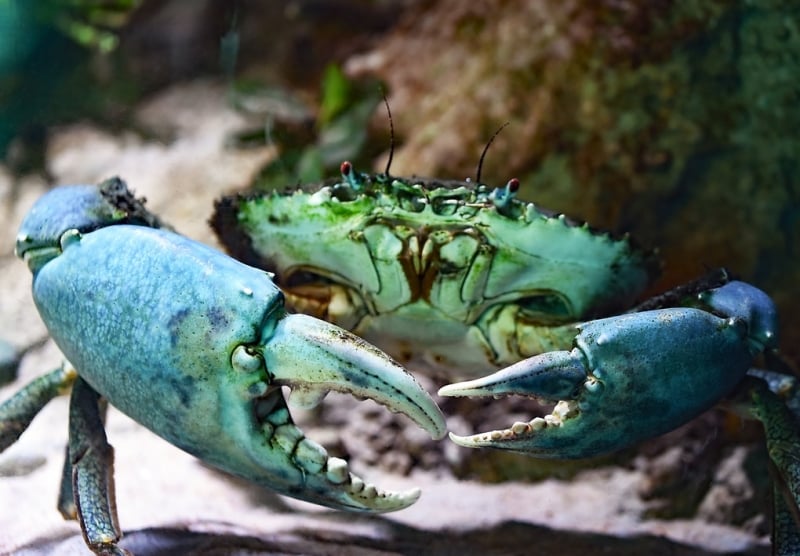 This free museum is dedicated to showcasing the local crabs and educating the community about marine life and fishermen. Kids will love it for its interactive exhibits such as the touch pool, origami table and so on!
With a full stomach and heart, your trip concludes at Tottori Sand Dunes Conan Airport (an airport dedicated to Detective Conan!) where you'll be able to catch a flight back to Haneda Airport.
That brings us to the end of our amazing five-day itinerary in Tottori, where you'll be able to satisfy your inner manga-nerd, become one with nature, and experience the natural wonders of the largest sand dunes in Japan.
Inspired to explore the lesser-known Tottori prefecture now? It's time to get packing!