Animation buffs and Ghibli fans will be excited to hear that more details about the long-promised Ghibli Theme Park were released on 31 May 2019. After the initial announcement in 2017, and the teaser of concept pictures and details about the park last year, Studio Ghibli has announced that they are working together with the government of Aichi Prefecture and Chunichi Shimbun newspaper to develop the park.
With so many details floating around the internet, here's what we know so far about the Ghibli Theme Park!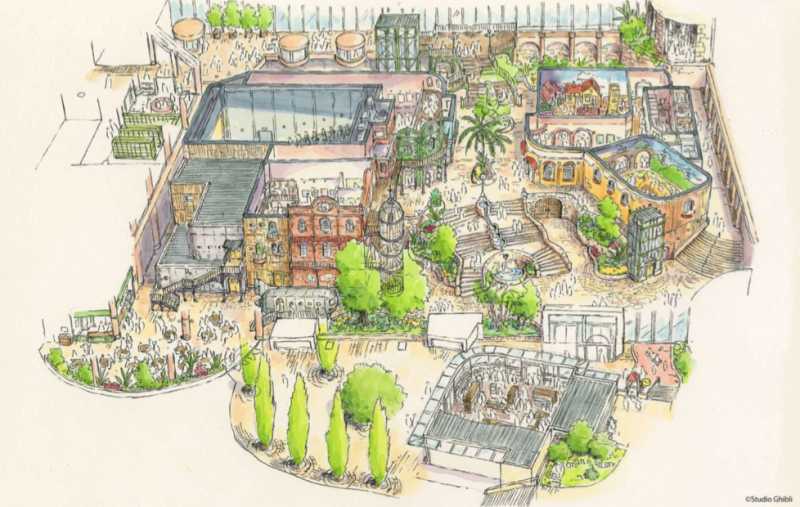 1) Opening schedule and location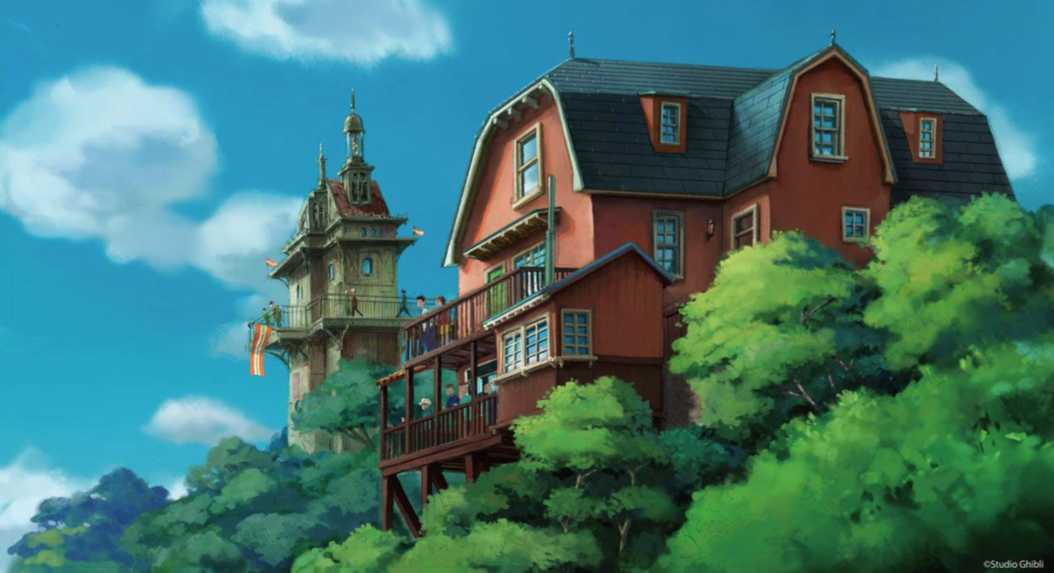 Studio Ghibli Producer Toshio Suzuki, Aichi Governor Hideki Omura and Chunichi CEO Uchro Oshima revealed that the Ghibli Theme Park will be developed within the Expo 2005 Aichi Commemorative Park, where a 185-day world fair was held back in 2005.  This means that the Theme Park would be not too far from Nagoya in central Japan, and would be accessible via a short Shinkansen ride. All the more reason to get a rail pass!
The conference also revealed that the Park would open in Fall 2022, with more attractions to be open a year later. While it would definitely be appealing to some to be first few to experience the park for themselves, it may make your trip down to the park more worthwhile to wait for another year until all of the attractions are up.
2) It will be highly immersive
Unlike the existing Ghibli Museum in Mitaka, the Ghibli Theme Park will not focus on the work that goes behind-the-scenes for the different Ghibli films, but will instead feature environments constructed to mirror scenes and environments from the various Ghibli films.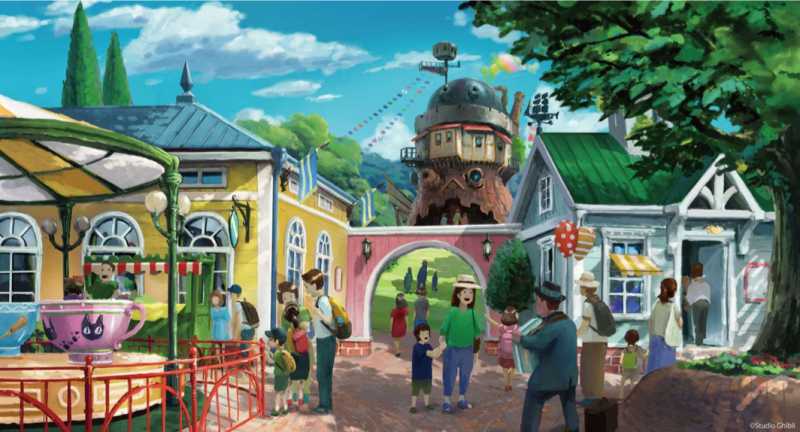 Expect to be put into the shoes of the characters from the various films made by the studio, as visitors will first be greeted by a partial recreation of Howl's Moving Castle for an entrance which will take you into the park via steampunk elevators. Other structures and environments faithfully recreated from the films will also await visitors, so make sure to catch up on the Ghibli films before you make your visit!
3) There will be five unique zones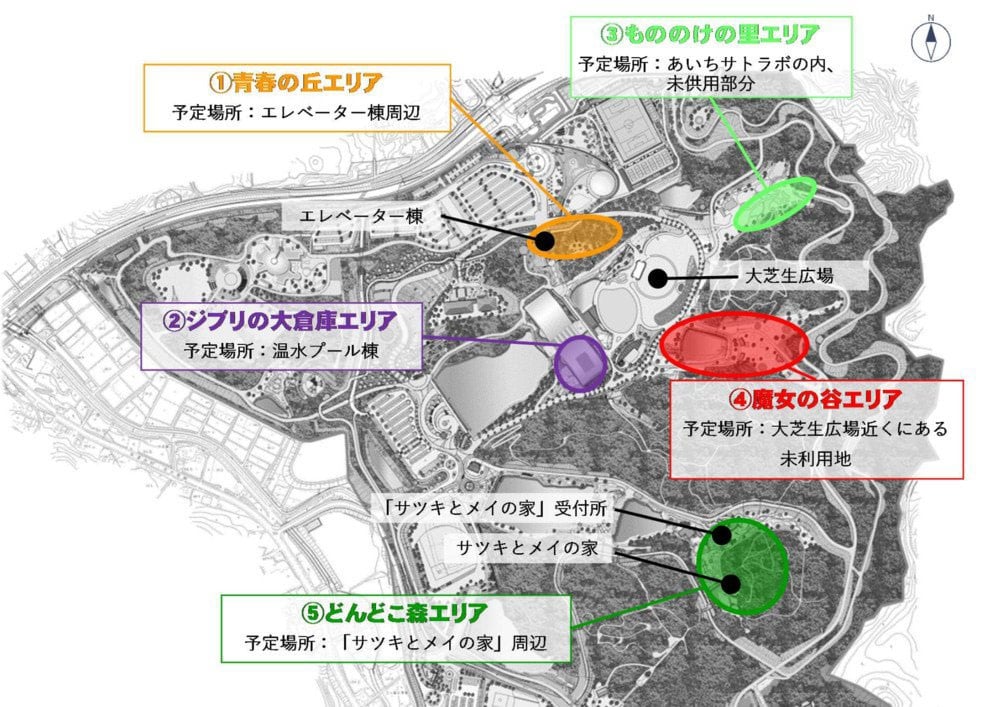 In 2018, it was revealed that the theme park would be divided into five major zones, each of which will contain various icons fans will recognise from the Ghibli Films.
Youth Hill Area, for example, will contain a structure reminiscent of Howl's Moving Castle, while visitors can visit Mei and Satsuki's House and Totoro's Forest in the Dondoko Forest Area. It's interesting to note that there is already a replica of Mei and Satsuki's House in the Commemorative Park, which was made for the 2005 Expo.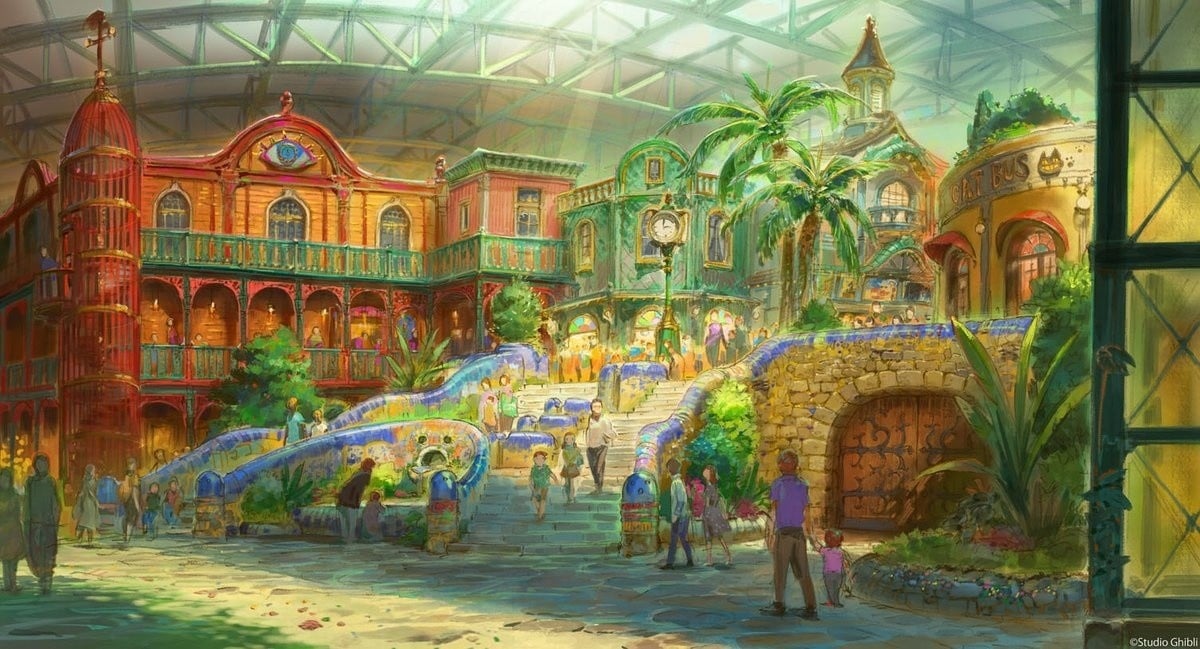 Momonoke Hime fans will appreciate the rural landscape, performances and activities inspired by the film at Mononoke's Village Area, while the Witches' Valley zone will be home to several restaurants and rest areas that hark to the environments in Kiki's Delivery Service and Howl's Moving Castle.
Other areas include the Ghibli Large Warehouse Area, which will contain exhibition rooms, play areas, cafes and retail outlets.
Youth Hill, Dondoko Forest and the Great Ghibli Warehouse are expected to open in 2022, with Momonoke's Village and Witches' Valley will open the year after.
4) Miyazaki Hayo will be involved in the theme park's conceptualisation
In a familiar spirit that prevents him from every (fully) retiring, director Miyazaki Hayao will have a hand in the conceptualisation of the Theme Park. Ghibli Studios Producer Toshio Suzuki has jestingly told reporters that the (retired) director can't help worrying about the Theme Park, and hence is unable to leave anything fully to anyone or stand supportively from the sidelines.
It's nice to see Japan's work ethic in play right here (where there's no such thing as a full retirement!) – here's hoping to good things that can only come from a mind as youthfully creative and stubbornly resilient as his!
5) The Theme Park (and its construction) will be environmentally friendly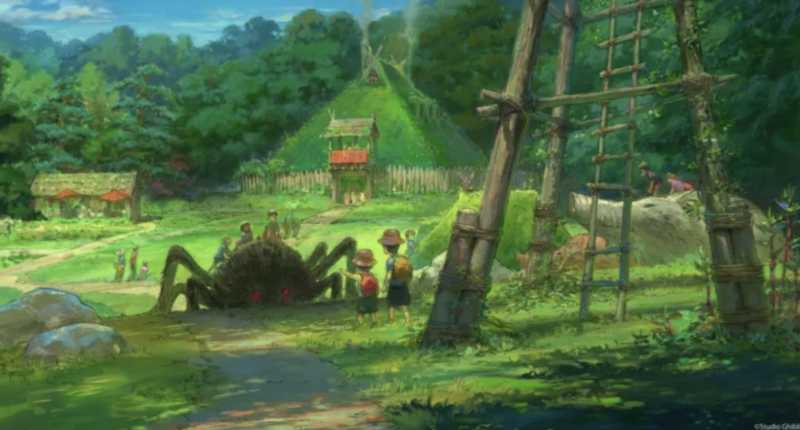 In line with Miyazaki Hayao's fervent environmental beliefs and the pro-environment message many Studio Ghibli films carry, the park is said to be built to accommodate the nature that already exists on site; this means that no tree will be cut down in the construction on the park. The park will also not have any ride-type attractions like roller coasters.
If you're wondering about a Catbus ride, here's hoping there will be at least some form of it in the theme park, since it is present in the park's concept art!
6) The Theme Park might open around or near the launch of Miyazaki's last movie
Even though Miyazaki Hayao intended for his last movie, Kimi-tachi Wa Dou Ikiru ka (How Do You Live?), to be released before the 2020 Tokyo Olympics, he stated in October 2018 that he would not be able to make it even though the film had already been in production for two years then.
Toshio Suzuki has stated that it would take about three to four years before the film can be completed, which would mean that the film will be completed around the opening of the Ghibli Theme Park. This is definitely a sweet timing, with the film meant as Miyazaki's memento for his grandson when he is no longer around – the theme park would be just that memorial for the rest of us of the beautiful stories and worlds that Miyazaki Hayao and Studio Ghibli have brought into this world.
Are you excited for the Ghibli Theme Park? Was there anything we left out? Let us know your thoughts or any other information below!