Contributed by Part Time Traveling
The familiar tune of my iPhone alarm cuts the peaceful silence as I hastily press snooze. It's 7:30am. That's too early, I tell myself in my half-awaken slumber, and drift back to sleep. All of a sudden, I hear birds chirping. I jump out of bed, push open the curtains, and am greeted by snow-capped mountains basked in the softest shade of pink.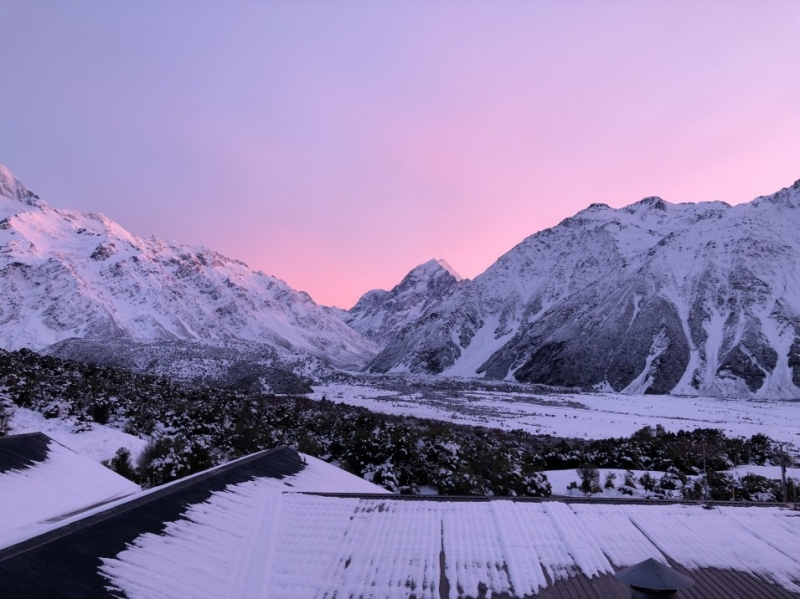 Lost for words, I throw on a coat and hop onto the balcony to soak in the view. "This is insane!" I exclaimed repeatedly and jumped up and down like a four-year-old kid on her birthday. I realised I was still in my pyjamas and my hair a tangled mess. The hotel guests on the ground floor were staring at me. If it made me feel any better, they were in their pyjamas too.
Who can blame a Singaporean girl for her excitement upon seeing snow-capped mountains, when the highest peak in her country is Bukit Timah Hill at 164 metres. Spending two weeks exploring the South Island of New Zealand on a self-drive road trip was the perfect getaway from the 33-degree heat and daily morning sardine squeeze. Little did I know that it would teach me a thing or two. Maybe three.
Slowing down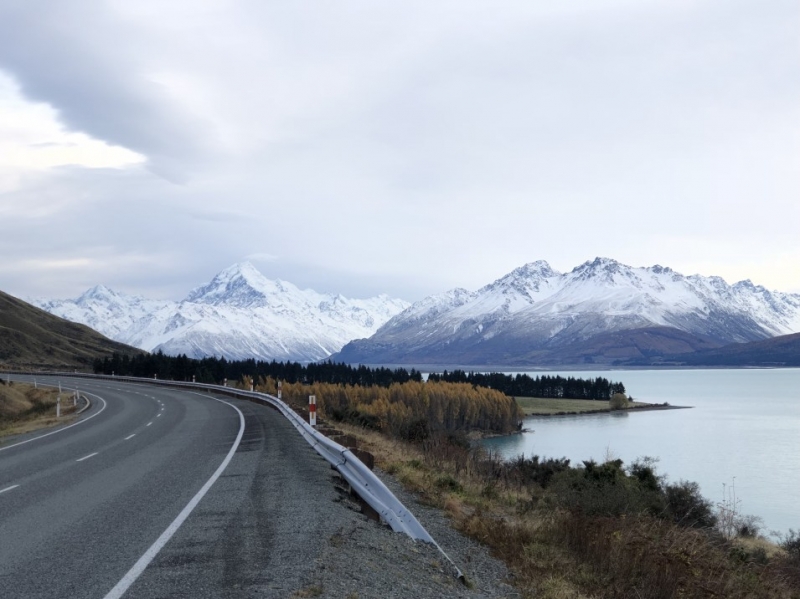 Being used to a fast-paced lifestyle, it was refreshing hitting the road in our Ford, driving for hours without having a check-list of things to do. Even though our phones lost signal in remote areas like mountain ranges and national parks, we were happy to just be accompanied by breathtaking scenery, cold wind on our faces, and an indie playlist.
At the start of our trip, we were anxious to overtake slower cars like we normally would on Singapore's busy expressways, but we soon realised that it wasn't necessary. Why stress about overtaking when you can simply enjoy the ride? In every corner and turn of New Zealand, there is unexpected beauty to appreciate. If we'd been simply rushing to get from place to place, we wouldn't have stopped at Eglinton Valley when the first rays of sun hit the mountain peaks when it was still shrouded in fog.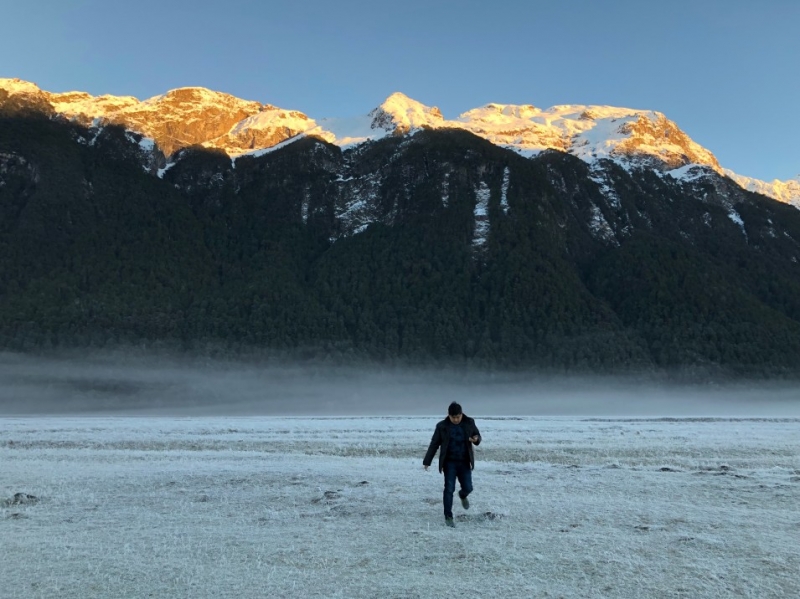 We wouldn't have witnessed herds of sheep and cattle grazing upon rolling hills, so small they looked like ants.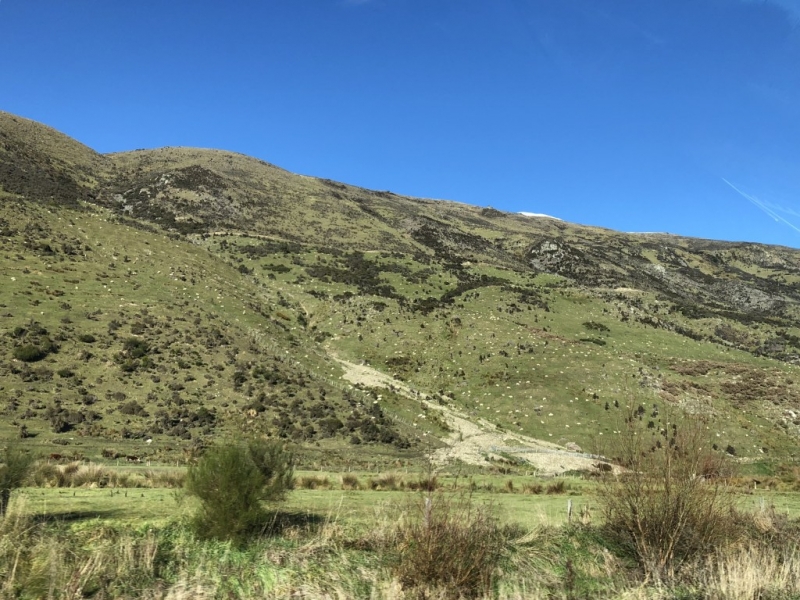 We wouldn't have caught four rainbows—including a sunbow!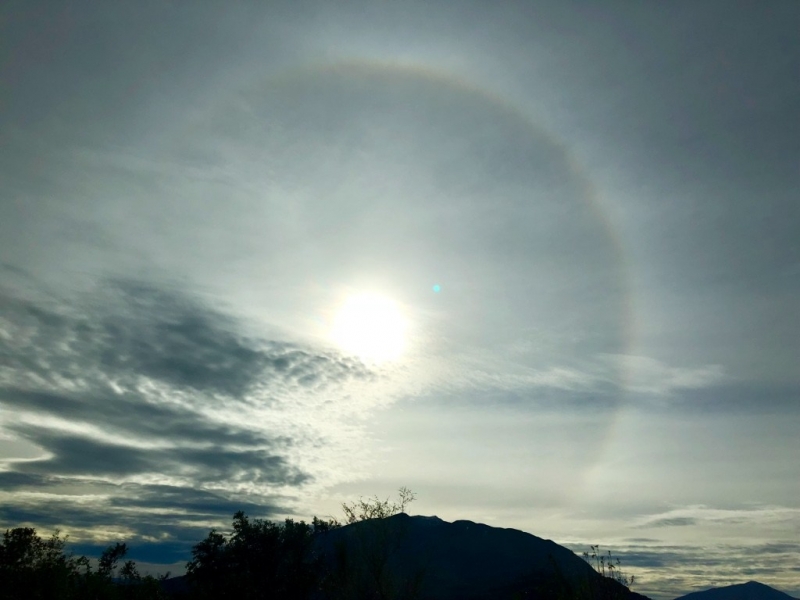 We wouldn't have appreciated the snow-capped mountains that appeared continuously throughout our journey. They may look all the same, but every mountain in each place meant something to me I can't put into words.
There's no need to be in control all the time
As a self-confessed planner, we had a daily itinerary. I soon realised, however, that New Zealand, a country that experiences four seasons in one day, isn't a place where you can fully be in control of your plans.
Back to the morning of Mount Cook, as we started our hike at the Hooker Valley track, we did not expect that we would be walking completely on snow and ice!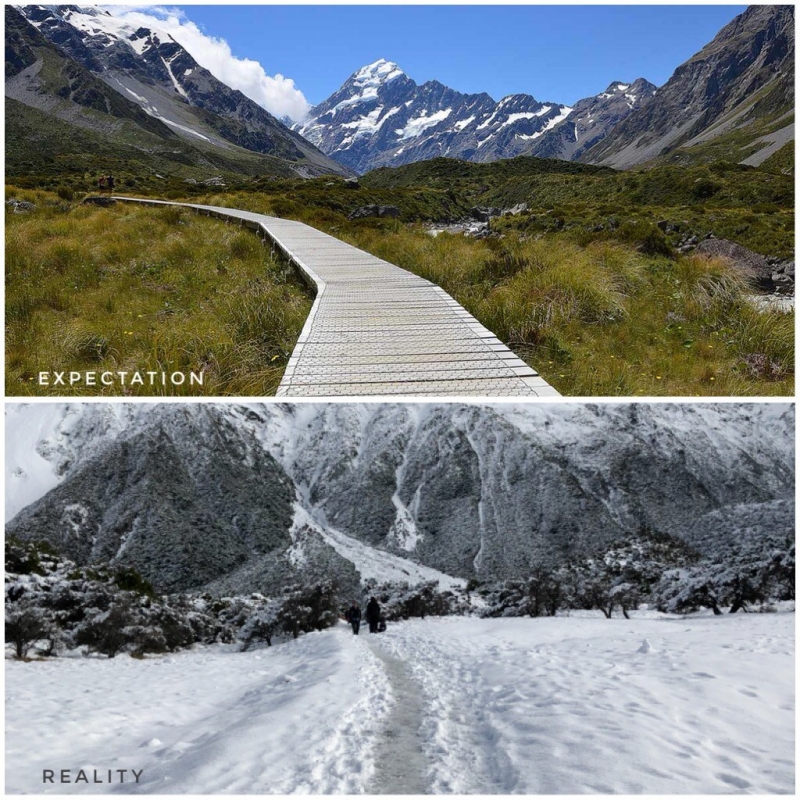 We were wearing the wrong shoes—I slipped more times than I can count—and we didn't reach the end of the track. To be honest, we were not aiming to. Being surrounded by such natural pristine beauty, entering a world that was so far from what we had imagined and seen in pictures, was in itself unforgettable. It was the best experience of our entire New Zealand trip.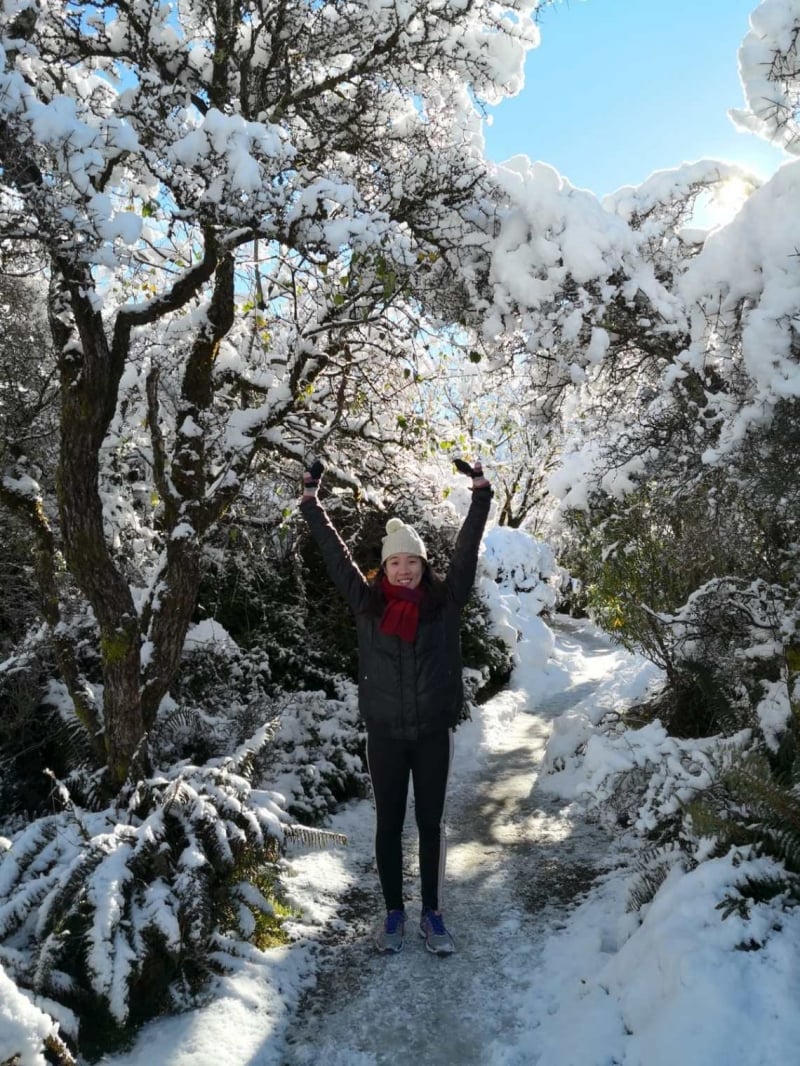 Kindness exists
The road signs were not wrong when they said "NZ roads are different. Allow extra time." Although we did, we found ourselves in a very tight situation when we reached the Milford Sound visitor carpark, only for the lady at the counter to tell us that the ferry check-in was a 10-minute walk away —and it was 3 minutes to our cruise. "You should run, they leave on the dot!" she said as we dashed towards the harbour.
A car came along and we tried our luck for a hitch. The driver was a crew onboard Cruise Milford—a different cruise operator to the one we had signed up for—but he was more than happy to give us a ride. Cruise Milford Guy (in our haste we didn't get his name) took us through the back door, and led us right to the counter where we got our tickets and barely made it in time for our cruise!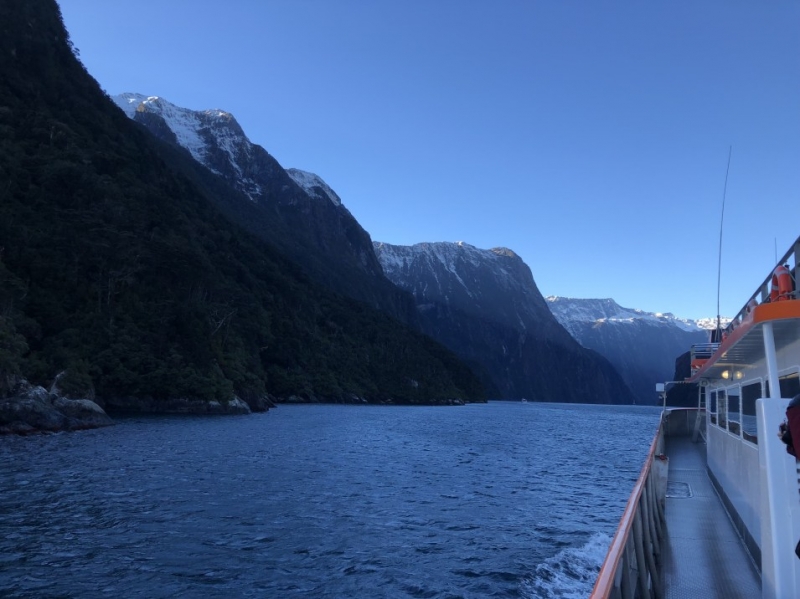 Having experienced the warmth and kindness of Kiwis, I'm happy to be home where I don't have to wrap myself in four layers whenever I leave the house. That said, I miss the mountains and valleys, and everything in between, even the smallest of memories like snow falling off branches and the crunch of ice under my feet. I believe I might be a changed person when the first thing I've googled since returning is "walking trails in Singapore".
Now excuse me while I go make myself a cup of tea and binge on all the Netflix I've missed, in my pyjamas of course.