While November isn't considered the best time to visit Bali due to the wet season, it shouldn't put you off visiting the island paradise for several reasons. Firstly, you don't have to jostle with the crowd; the lack of tourists also means cheaper accommodation and activities as well. Read on to find out about the rest!
Learn to surf
July is feted by surfers as the best month to surf in Bali, but generally speaking, surfing can be done anytime of the year. In Sanur, located in Southeast Bali, November is a great month to learn to ride the waves as the winds move outshore, which makes it gentler for beginners to practice before taking on the big boys in the drier months.
Design and build with bamboo
Are you an architecture student, design buff or just really inspired by bamboo and how you can learn to build things with it? If you're any of the above, then this bamboo building course will be right up your alley. Bamboo U is a workshop with a detailed curriculum on – what else – bamboo. Here, you will receive an education on the life cycle of bamboo buildings, from sustainable forestry to design and construction, taught by academic lecturers and master builders. To walk the talk, the course fee includes accommodation in a Bamboo Lodge, which comes with eco-friendly facilities such as composting toilets.
More information here.
White water rafting
Since you're going to get wet anyway, the weather doesn't make a difference (unless if it's really bad) – which means white water rafting can be experienced all year round. Try tackling the Ayung, the longest river in Bali, which is famed for its spectacular scenery. There, you'll be able to take in breathtaking views of Mount Abang and rice fields before the twists and turns propel you into a heart-stopping adventure!
Brunch at Prego, The Westin Resort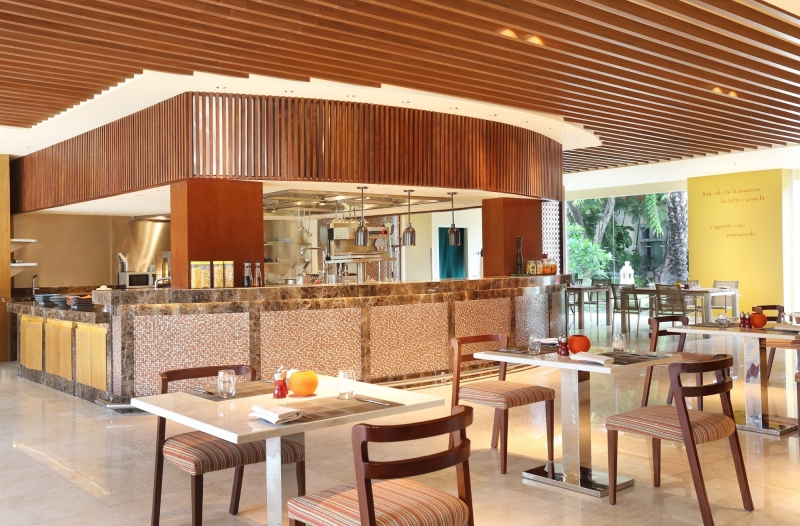 To commemorate its fifth anniversary, Prego at Westin Resort Nusa Dua is celebrating with a series of theme brunches inspired by Italy. Every Sunday this month, indulge in an array of authentic dishes from a different area of Italy, accompanied by special activities such as bird shows! Naples and Sicily were the featured Italian cities in the first half of November, with Tuscany to be highlighted on 18 November and on 25 November, the festivities will end with an Italian La Dolce Vita Brunch, which will showcase cuisine from all over Italy including carved meats, a seafood station and a dedicated dessert buffet.
For more information, visit www.westin.com/bali
More brunch at Sheraton Bali Kuta Resort
No one can ever say no to brunch, especially when you're on a vacation in Bali! At Sheraton Bali Kuta Resort, its Feast Market Brunch has a unique concept of Sip Savor Shop, where the traditional brunch experience is elevated with an open-air market of delicious fare, handmade crafts and services from local farmers, artisans and vendors. For their fifth anniversary on 25 November, uprising jazz musician Eva Celia will be performing a live acoustic session, making your brunch a palate and ear-pleasing one.
Email [email protected] for more information