Singapore may be a concrete jungle, but it also offers plenty of outdoor activities perfect for you to get some fresh air and have a whopping fun time. Don't mind the sun – just embrace it and enjoy the great outdoors.

Also Read: 20 Fun Outing Ideas in Singapore Under SGD 20
1. Embark on a do-it-yourself walk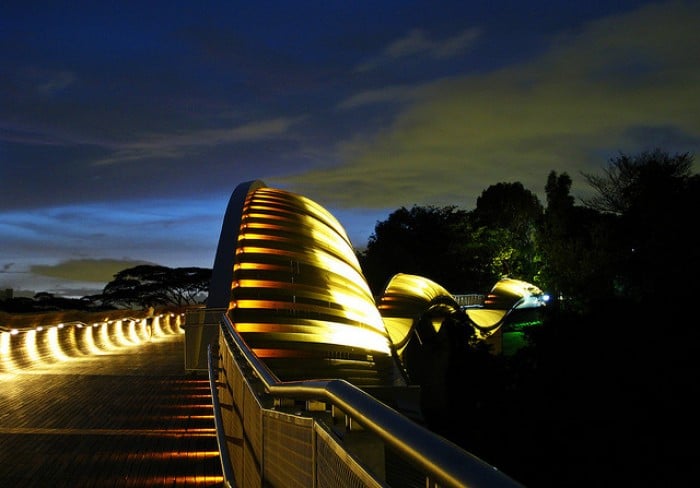 Henderson waves, part of The Southern Ridges | Image credit: Schristia
Embark on one of the 39 trails curated by NParks and connect with the vast biodiversity Singapore has to offer, which includes hundreds of bird species and heritage trees. You can opt for the popular Southern Ridges hike, which comprises 10 kilometres of green spaces that connects various major parks, or step into history with the Pioneers' Trail, which gives you a close look at the remains of the lives of Singapore's early immigrants.
2. Go on a forest adventure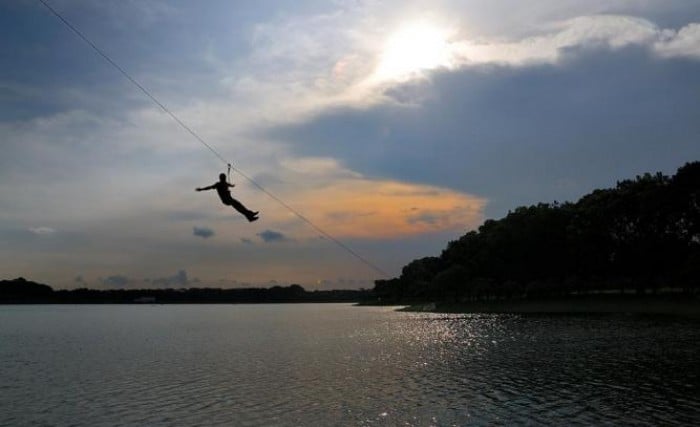 Image credit: Forest Adventure
Unleash your "inner Tarzan" at Singapore's first and only treetop obstacle course. There are several courses with various levels of difficulty, with the most difficult being the grand course, which comprises 35 obstacles split across four sites. With four zip-lines across Bedok Reservoir, you can be assured of a great view from the top – if you are not screaming with your eyes shut, that is.  
3. Have a picnic at Bishan Park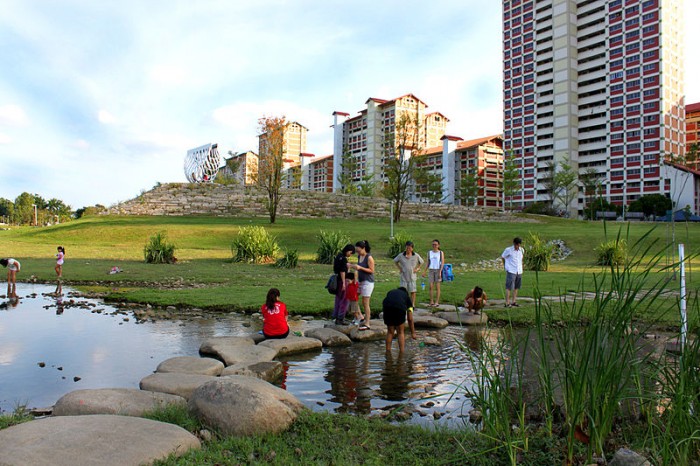 Bishan Park | Image credit: Wikipedia
With a meandering river, bands of wildflowers and plenty of large, green spaces, Bishan Park is your next go-to park for a family outing. And while you are there, why not have a picnic with homemade comfort food amidst the lush greenery?
4. Take part in an outdoor aerobics class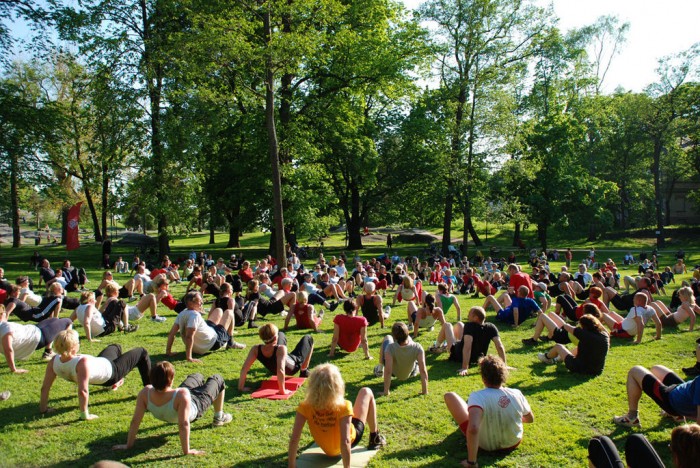 Outdoor Aerobics in Finland | Image credit: Wikipedia
Zumba, kickboxing and yoga are all the rage right now, with many signing up for these classes in gym studios. But for those who are hesitant in doing so, why not attend one of the many free workouts held across the island? Yes, you saw right – it is absolutely free. For example, The Star Vista mall at Buona Vista offers four different fitness classes weekly at its outdoor foyer, some in collaboration with the Health Promotion Board (HPB).
5. Test your shooting skills with Laser Clay Shooting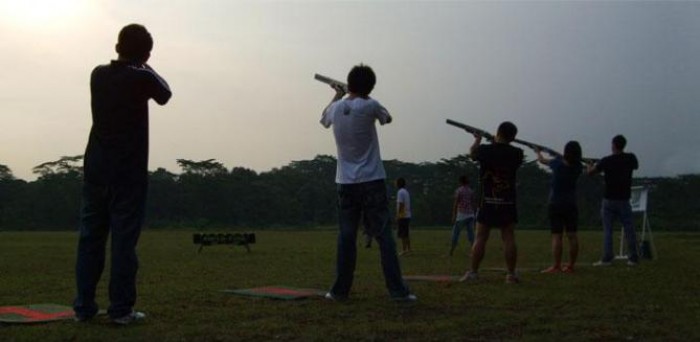 Laser clay shooting | Image credit: Laser clay Singapore
Similar to clay pigeon shooting and trap shooting, this sport involves shooting moving, saucer-shaped clays that are launched from a machine. But instead of bullets, the authentic but deactivated shotguns "fire" lasers at the targets. Up to five players can be playing at once and with the laser clay shooting being a safe sport, it is open to kids as well.  
6. Race on a go-kart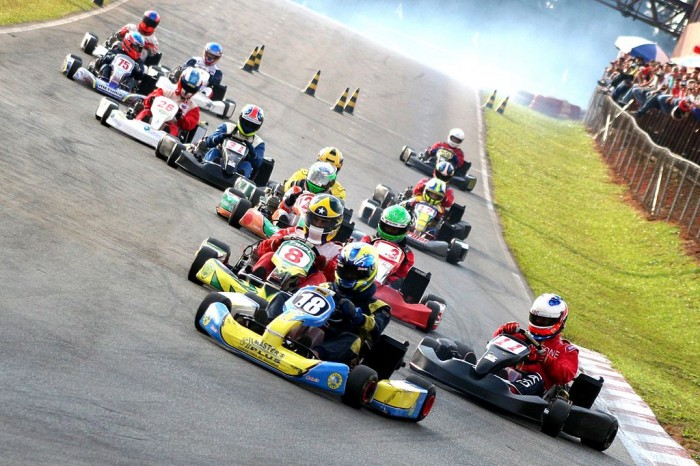 Kart Racing | Image credit: Wikipedia
If watching the F1 Grand Prix on TV makes you want to experience the adrenaline-pumping sport for yourself, then head down to Singapore's first electric karting circuit, The Karting Arena, which opened in September this year. While you definitely won't be driving anywhere close to 300km/h, just sitting in a go-kart with the helmet, lights and all may just be enough for some.
Also read: 10 Thrilling Activities in Singapore that Only Daredevils Should Try
7. Catch a free concert at the Botanic Gardens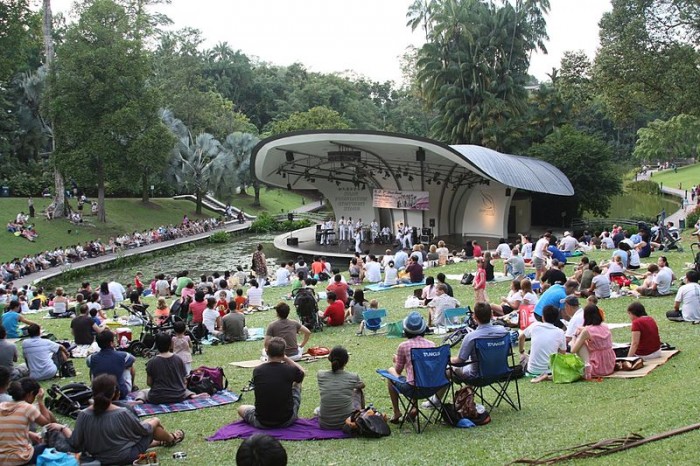 Free concert at Shaw Foundation Symphony Stage, Botanic Gardens | Image credit: Wikimedia
If sporty activities are not your cup of tea, why not consider attending a concert to brighten your auditory landscape? This UNESCO World Heritage site often hosts concerts by renowned international musicians as well as local arts organisations such as the Singapore Chinese Orchestra and Singapore Symphony Orchestra. Keep an eye on the events happening in Singapore Botanic Gardens.
8. Attempt stand-up paddling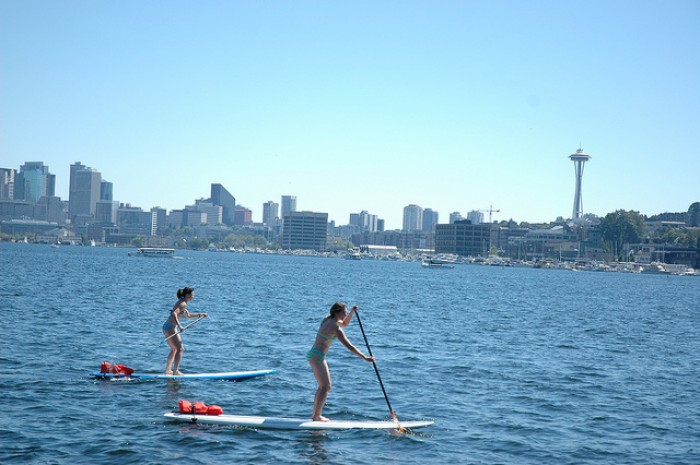 Stand-up paddling in the U.S. | Image credit: Wonderlane
We have seen this one too many times on the Instagram accounts of travellers. But our sunny island offers this sport too. One such provider is a stand-up paddling school located at Tanjong Beach, Sentosa. While the sport may look really easy in pictures, it is actually a test of your strength, balance and stamina.
9. Take a windsurfing class
Image credit: Wikipedia
Not for the faint-hearted, Windsurfing is for those looking to have a real workout while getting a cool respite from the unbearable heat. Windsurfing combines the elements of surfing and sailing and if that alone already sounds scary for the inexperienced, there are beginner windsurfing courses at Changi available as well.
10. Volunteer in the outdoors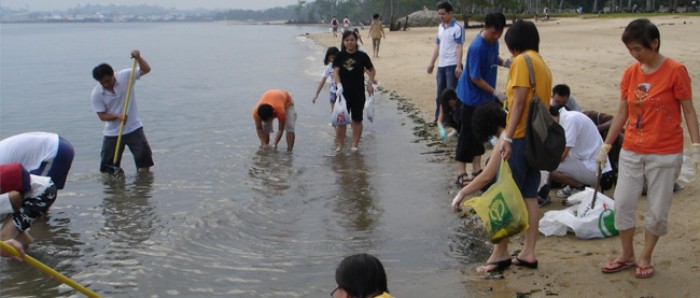 Coastal clean-up | Image credit: SGCares
Outdoor outings need not only be all fun and games – they can be meaningful too. If you are an outdoor person and eager to give back to our society, then start your search for volunteering opportunities! You can help out in the guided tours of Chek Jawa, participate in coastal clean-ups, or lend a helping hand to animal shelters and their outreach activities.