First of all, it's impossible to pick ten majestic national parks in Australia and not leave ten (or twenty, or thirty) other amazing national parks out. Therefore, the list below is not exhaustive by any means.
Australia has more than 500 national parks – let me repeat that: more than 500 (!) national parks. These hundreds of parks cover more than 280,000 square kilometres. If that sounds impressive, you should know that this only counts for about four percent of the entire landmass of this vast country. Another six percent of Australia's land area is protected as conservation areas and nature reserves. There's also a huge diversity in Australia's national parks, from coastal lagoons and wetlands to deserts and mountains.
1. Cradle Mountain–Lake St. Clair National Park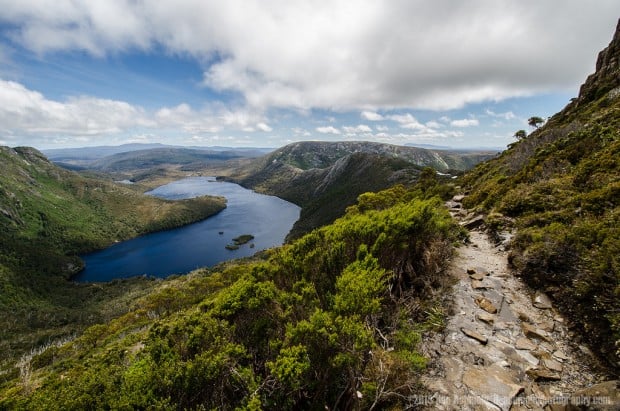 Image Credits: Ben Ashmole
Located in the heart of Tasmania, Cradle Mountain–Lake St. Clair National Park is a superb place for hiking, whitewater rafting, fishing and canoeing. As its name implies, the park is home to two major natural landmarks: Cradle Mountain and Lake St. Clair, the deepest freshwater lake in Australia. Those two highlights are connected by the epic Overland Track, a six-day hike through the breathtaking Tasmanian wilderness.
Also Read: 12 National Parks in the United States You Need to Visit
2. Purnululu National Park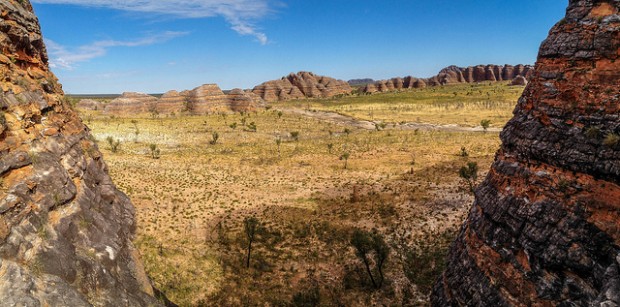 Image Credits: Stephen Ridgway
Purnululu National Park is in the remote northwestern corner of Western Australia, far removed from any major town or city. This is why the area wasn't discovered by "white people" until as recent as 1983, even though Aborigines have lived there for an incredible 40,000 years. The park's main feature is the so-called Bungle Bungles, an otherworldly looking mountain range with peaks shaped like beehives, characterised by alternating grey and orange stripes. There are many natural attractions in Australia, but this is one of the most extraordinary.
3. Francois Peron National Park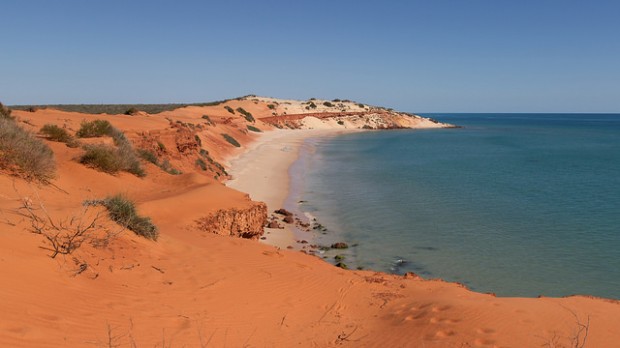 Image Credits: Ben Henrich
Francois Peron National Park lies about halfway up the Western Australian west coast and is a part of the Shark Bay World Heritage Area. Although the park technically only covers land areas, the calm waters of the Indian Ocean that lap against its shores are a major highlight as well. These waters are home to sharks, dugongs, whales, bottlenose dolphins, manta rays and sea turtles. The park itself consists mostly of red sandy desert that's crisscrossed by off-road tracks, making it one of the best destinations in the country for four-wheel driving.
4. Flinders Ranges National Park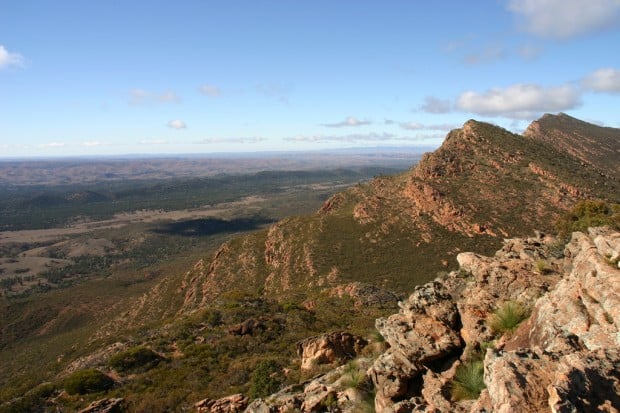 Image Credits: Philip Morton
Set in the Outback of South Australia, a couple hours by car north from Adelaide, Flinders Ranges National Park is an arid place. The landscapes are made up of rugged mountain ranges, bone-dry deserts, dried up creeks, canyons and woodlands of hardy river red gums and cypress pines. High-profile animals that can be spotted while trekking through the park include kangaroos, dingoes, emus and eagles.
Also Read: 12 Surreal Places in Australia You Didn't Know Exist
5. Grampians National Park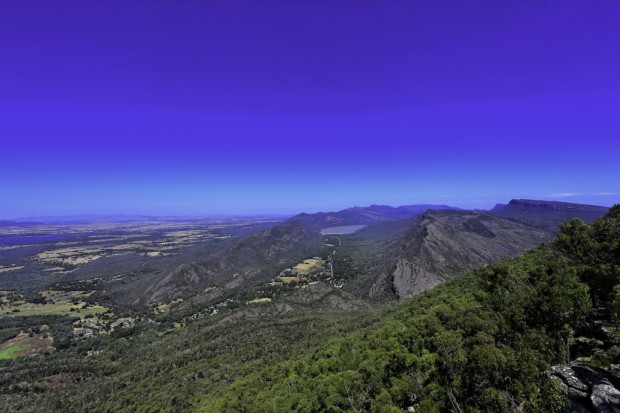 Image Credits: Charlievdb
Arguably one of the most spectacular parks in the Australian southeast, the Grampians rise up majestically from the flat surrounding plains of inland Victoria. Grampians National Park encompasses five mountain ranges – the Wonderland Range is the most visited because that's where Hall's Gap is located, the main town within the park and home to campgrounds, other accommodations and the visitor centre.
6. Sydney Harbour National Park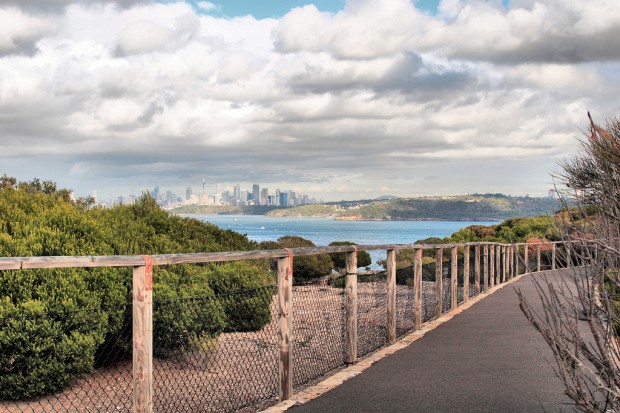 Image Credits: Brian Yap
Sydney Harbour National Park lies entirely within the boundaries of Sydney, Australia's premier city. It comprises the shores and islands, bays and beaches of Sydney Harbour, officially known as Port Jackson. The Sydney Harbour National Park is the perfect place for hikes, strolls, picnics, bike rides, boat trips and so on. Additionally, this is a wonderful place to watch the world-famous New Year's Eve fireworks over the harbour.
7. Wilsons Promontory National Park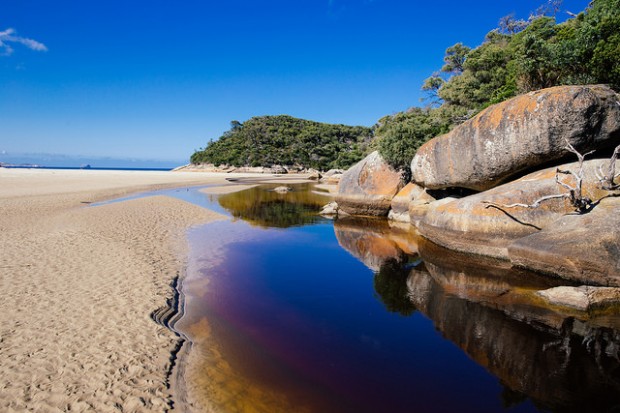 Image Credits: Michael Sale
The peninsula of Wilsons Promontory National Park is the southernmost point on mainland Australia. It's surrounded by ocean on three sides, its inland mountains always offering spectacular panoramic views of the beaches, islands and the ocean. Wilsons Promontory, lovingly called "the prom" by locals, is a magnificent weekend destination, a great place for camping, fishing and hiking.
8. Freycinet National Park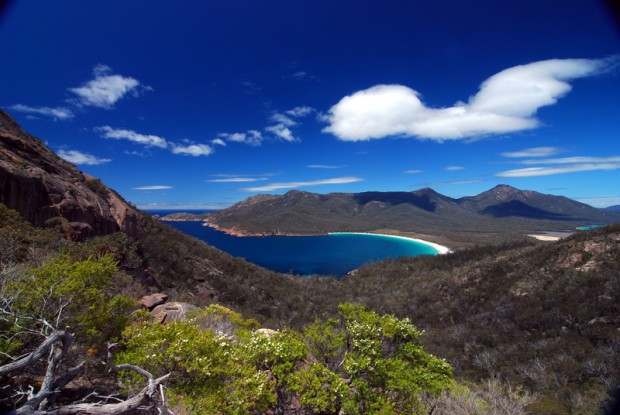 Image Credits: Victor Ho
Freycinet National Park is found in the middle of the east coast of Tasmania. This jaw-dropping park features dense woodlands, perfect sandy beaches, granite mountain peaks, calm bays and wonderful hiking trails. The park's crown jewel is Wineglass Bay, one of the most photographed places in Tasmania and often regarded as one of the world's most beautiful beaches. Popular activities are hiking, boating, swimming and camping.
9. Kakadu National Park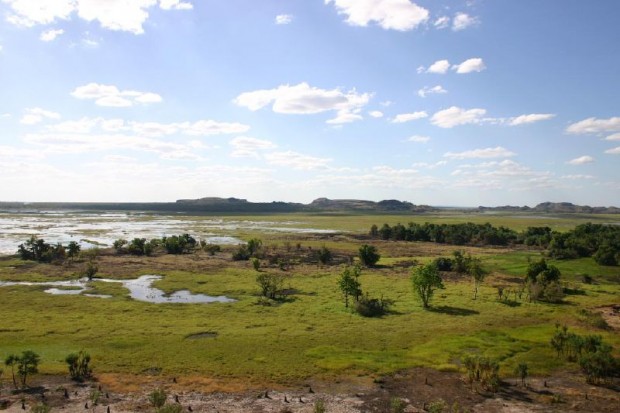 Image Credits: Alessandro
No national park in the world compares to Kakadu National Park, a vast expanse of wetlands and sandstone plateaus in the Northern Territory. It's a truly enormous national park. Highlights include millennia-old Aboriginal rock art, an incomprehensibly large number of birds, an abundance of saltwater crocodiles, roaring waterfalls and still, cool billabongs.
Also Read: Plitvice Lakes National Park: Croatia's Largest Nature Reserve
10. Uluru-Kata Tjuta National Park
Image Credits: Sjoerd van Oosten
Uluru-Kata Tjuta National Park is probably the obvious number one on this list, home to Uluru, or Ayers Rock, Australia's most iconic natural landmark. This massive sandstone monolith is one of the major tourist attractions in the country. Another highlight in the park is Kata Tjuta, or Mount Olga, which is a collection of red rock formations shaped as domes.
National parks that didn't make this particular list, but are definitely worth visiting as well include Port Campbell National Park, Karijini National Park, Daintree National Park, Blue Mountains National Park and Whitsunday Islands National Park.
Also Read: 12 Experiences You Must Have in Australia