Let's be honest, Tokyo is on every traveller's bucket list; but at the same time, it's on every child's bucket list too. Or at least, the child that lives inside all of us. With Tokyo's never-ending otaku attractions popping out from here and there, it's difficult to stay away from Japan's capital, and Tokyo's only getting better. Tachikawa City has opened a new indoor playground called Play!Park with the theme "Encountering the Unknown." 
Play!Park is divided into seven zones, one of which is called the "Big Dish." This room has a 72-foot diameter space, decked with huge rolls of bubble wrap, making it the first bubble wrap park in Tokyo. The installation is called Let's Play! Puti Puti; in Japan, "puti puti," pronounced "puchi puchi," is the onomatopoeic word for the popping sound that bubble wrap makes as it's being squeezed tight.
Also read: The Olympic Village Cardboard Beds Will Be Donated for a Greater Cause
What the Tokyo bubble wrap park looks like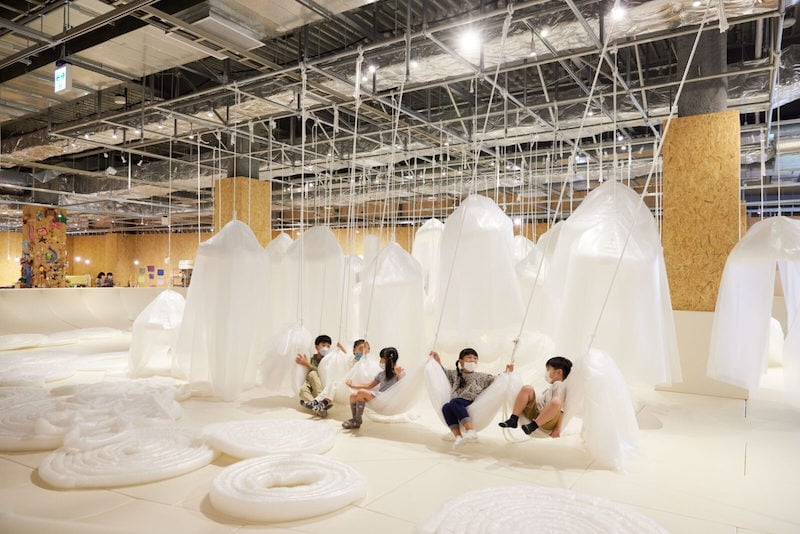 As you can imagine, the bubble wrap room in Play!Park is basically every kid's dream come true. Here, nothing is stopping children from popping an endless supply of bubble wrap while they interact and make new friends. The project was helmed by fashion designer Kosuke Tsumura, and realised by the help of student volunteers who secured the sheets of bubble wrap for the installation. That in itself sounds like such a difficult task. How could they have resisted popping the bubble wraps themselves?!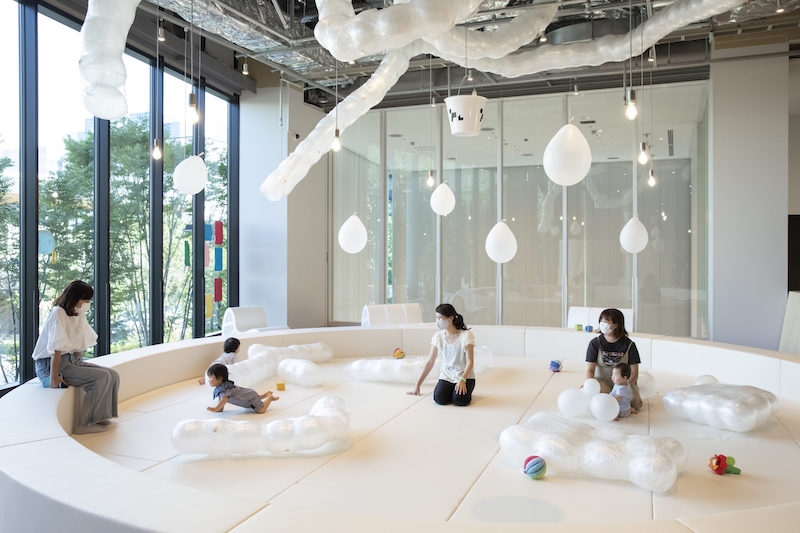 The sheets of bubble wrap are arranged in all kinds of ways to stimulate creativity and the desire of children to play. Some hang from the ceiling, other bubble wraps look like tents and swings, while the rest were made into circular platforms for children to hop from one place to another. 
Also read: The Apple AirTag Lets You Keep Track of Your Belongings While Travelling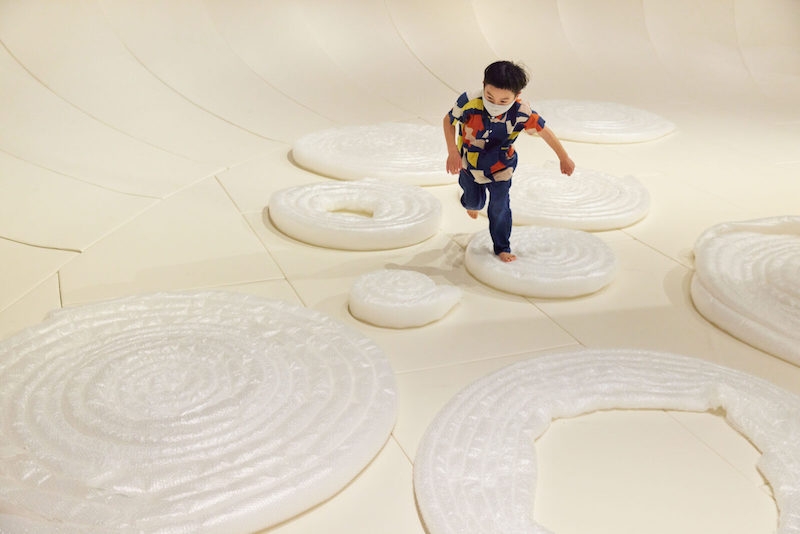 The Tokyo bubble wrap park will be a mainstay in the indoor playground until March 2022. It doesn't look like we'll be able to see it in person in light of travel restrictions, but it's not like adults are allowed to pop the bubbles anyway (sad). For now, we'll just have to live vicariously through the photos of these happy children having the time of their lives popping giant bubble wraps. 
Address: Tokyo-to, Tachikawa-shi, Midori-cho 3-1 Green Springs W3 東京都立川市緑町3-1 GREEN SPRINGS W3
Operating hours: Open everyday from 10am to 5pm on weekdays and 10am to 6pm on weekends and holidays.
For more information, check out their official website.
---
All images credited to Play!Park | Official Website