The teamLab Planets TOKYO museum has been a go-to attraction in Japan ever since it launched. Famous for being a truly immersive museum where the boundary between people and artworks dissolve, teamLab Planets has now expanded its rooms to accommodate two garden areas for a unique nature experience. 
Also read: Here's What You Should Know About Japan Vaccine Passports So Far!
The first garden area in the teamLab Tokyo museum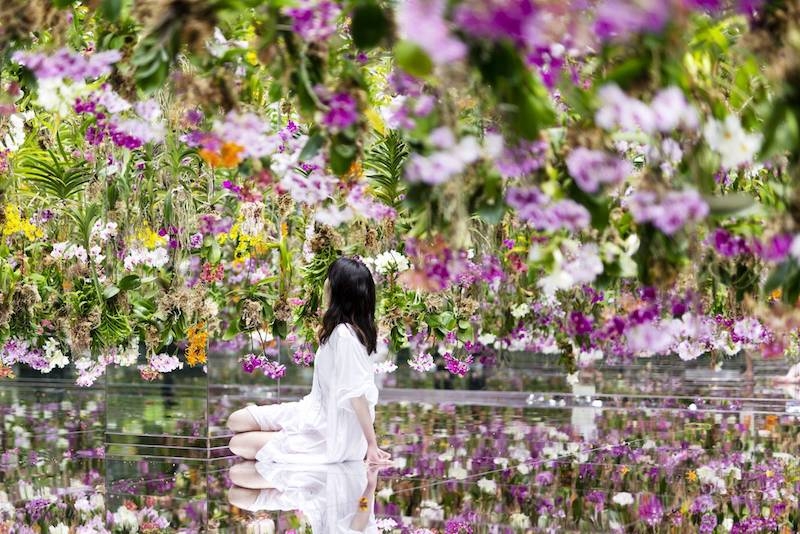 These new areas recreate a traditional Japanese zen garden where flowers, vines, and moss take up your surroundings. The first garden installation is called "Floating Flower Garden: Flowers and I are of the Same Root, the Garden and I are One."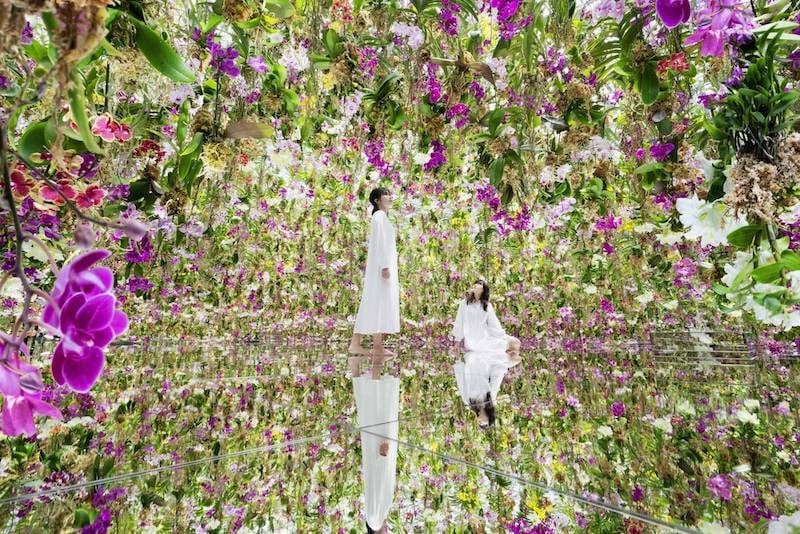 When you step inside, you'll be greeted by a mirrored room where 13,000 epiphytic orchid blooms "float" in the air. The artwork is designed to follow the movements of the people exploring the area; and to make things more natural, visitors will be asked to enter the room barefoot. 
The second garden area in the teamLab Tokyo museum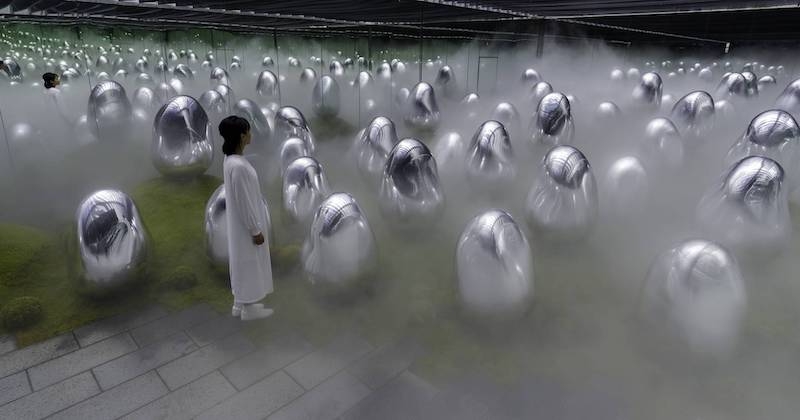 The second installation is called "Moss Garden of Resonating Microcosm – Solidified Light Colors, Sunrise and Sunset." Visitors will find themselves surrounded by a hazy moss garden where interactive moss houses await. When these houses are pushed back by the wind or a person, they fall and rise, which activates an acoustic domino effect. That means you get to enjoy peaceful and calming sound effects as you walk around the room.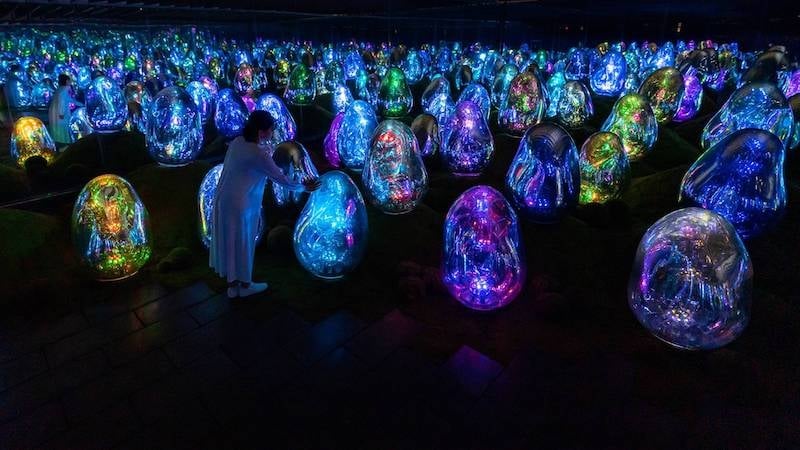 These moss houses also change appearances throughout the day. They generally maintain a silver exterior; but at sunrise, they reflect the surrounding world. During sunset, on the other hand, they start shining on their own in 61 different colours.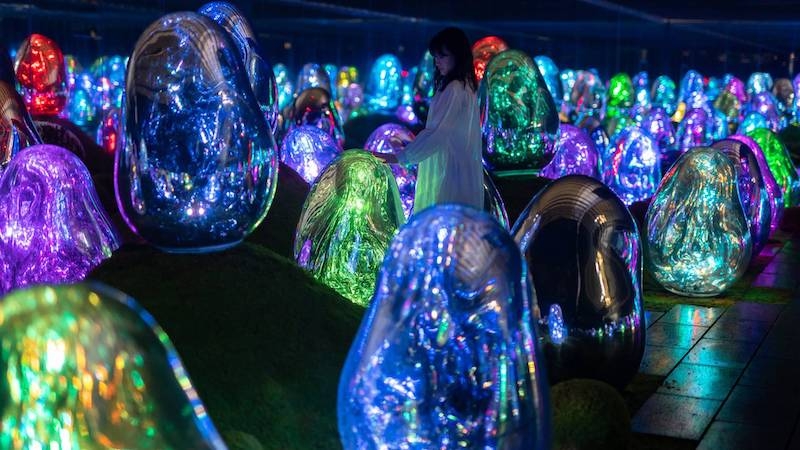 Also read: Korea's Greem Cafe Looks Straight Out of a Cartoonist's Notebook!
TeamLabs Planets TOKYO just opened these new garden areas on 2 July 2021. You can find out more about the museum's different immersive rooms on its website. Once Japan's borders reopen to tourists, is this one of the first Tokyo attractions you'll visit?
---
All images credited to teamLab | Official Website