Singapore's giving its residents more and more reasons to go about discovering the country. Starting today, visitors can visit the Time Capsule located at the Singapore Flyer.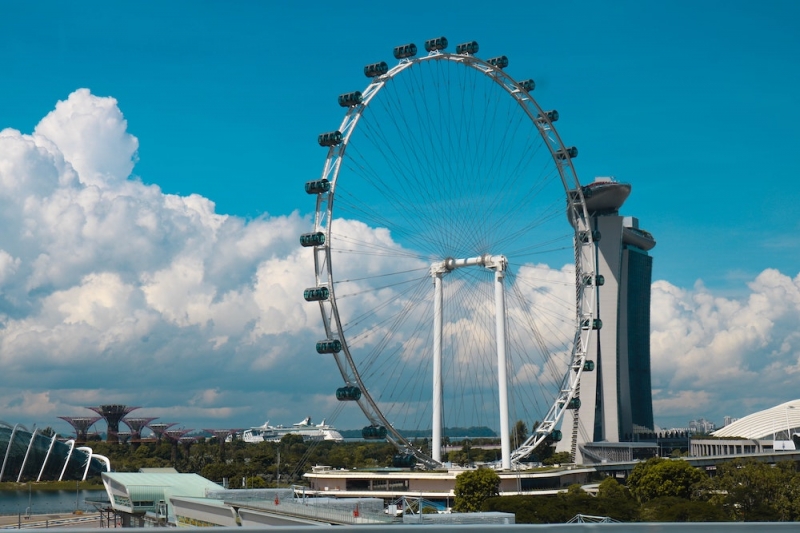 It is an immersive and multisensory attraction that offers visitors a trip down the Singapore Story. So you can enjoy this entire rediscovery journey through different time periods without having to leave the place! 
Time Capsule: A look back at Singapore's history
The Time Capsule is a complementary addition to the Singapore Flyer. As part of this unique experience, guests can travel through time and learn more about Singapore's rich 700-year history.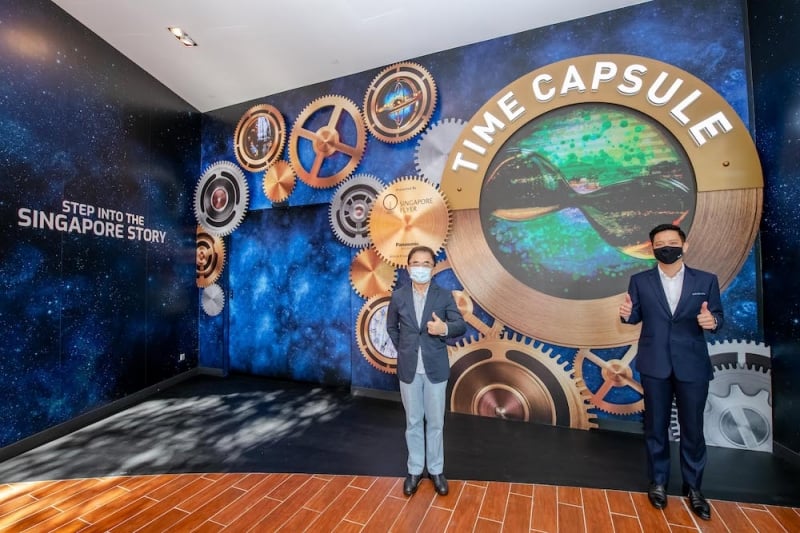 Visitors will learn about the hardships, preparedness, and challenges that the island nation faced over the years. It also aims to present guests with a meaningful way to come together and remain hopeful as the world faces these unprecedented times. 
This entire journey of ups and downs culminates at the Giant Observation Wheel. Over here, guests will be able to witness Singapore's transformation while standing 165 metres above ground. 
What does this fun-filled adventure entail?
Your adventure at the Time Capsule is not just going to be a history lesson. The fun starts as soon as you step into this attraction at the Singapore Flyer! Upon entry, you will be greeted by R65, a time-travelling robot.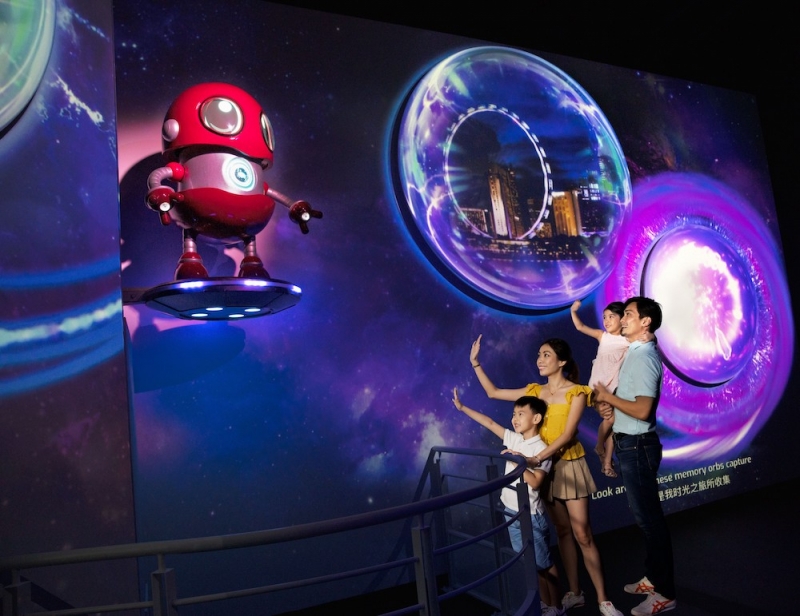 What better way to go through a journey of the past than with a guide from the future! As you embark on your expedition, R65's memory orbs will give you glimpses of Singapore's history and milestones. 
You can then embark on your own journey of rediscovery as you learn about Singapore's founding years shrouded in myths and folklores. You can even find out about the person who inspired the country's name! Following this, you can walk ahead to find out about the rich treasure trove of tales behind the Singapore River.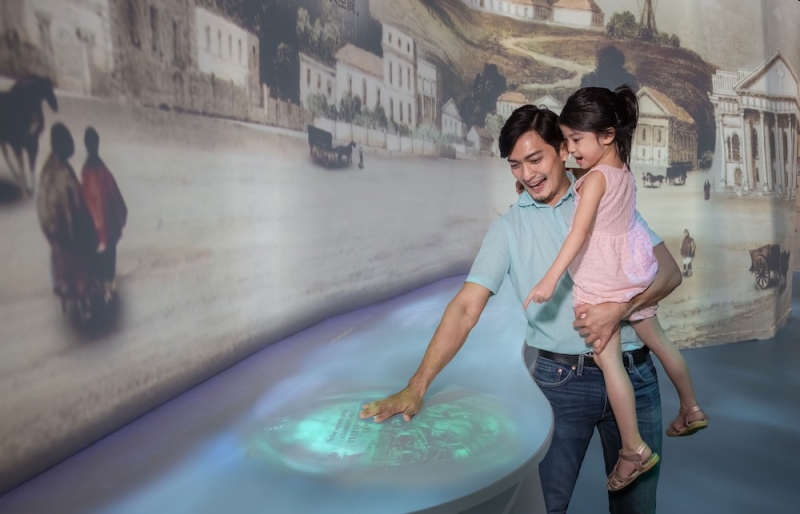 These are only a couple of instances from Singapore's past. All in all, these exhibits will give you an insight into Singapore's development from an idyllic island to a bustling metropolis. You'll also be able to witness Singapore's changing skyline and a plethora of historical and contemporary footage to satiate your curiosity. 
But that's just one part of your journey! There's still an entire immersive visual experience awaiting you at level two of the Time Capsule at the Singapore Flyer. Watch how Singapore transformed from a fishing village to a world-renowned international city through striking visuals.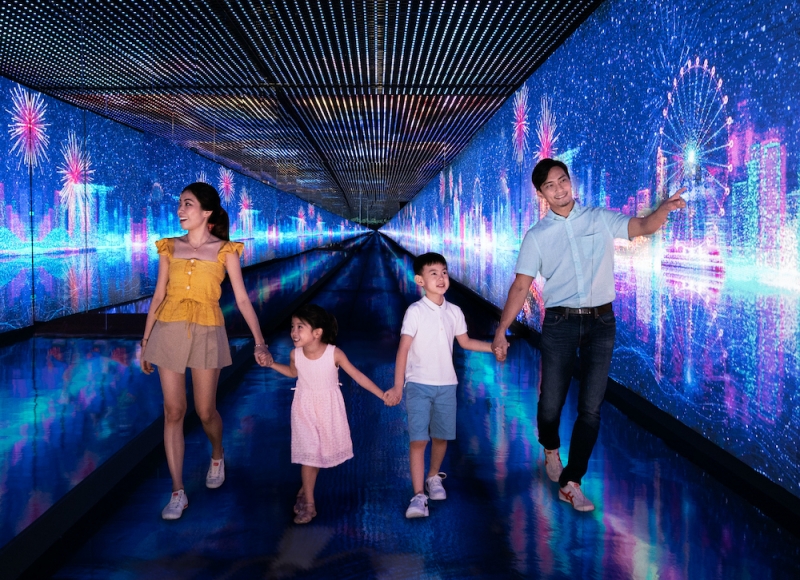 Now doesn't that sound like a rediscovery journey you wouldn't want to miss! 
What are the booking details & safety measures in place?
The Time Capsule and Singapore Flyer will be open from Thursday to Sunday and on Public Holidays as well. For the first two weeks of the opening, visitors who purchase their tickets online can enjoy great savings on selected ticket types! 
Additionally, Singaporeans can also use their SingapoRediscovers vouchers to purchase tickets via online platforms. 
Also read: 5 SG Getaways to Embark On With Your SingapoRediscovers Vouchers For the Complete Singapoliday!
To ensure a safe experience for all visitors, both Time Capsule and Singapore Flyer will account for safe distancing measures. The attractions will also operate at a reduced capacity. More information regarding the measures in place can be found on their website.
With so many new avenues springing up to boost local tourism, our rediscovery journey is turning out to be more exciting than we imagined. We can't wait to go and experience this immersive, multi-sensory attraction! You can visit their website to learn more about the attraction that awaits you.
---
Information extracted from a press release issued by Straco Leisure Pte Ltd.