Imagine living in a city with a very complex makeup – where more than 140 languages are spoken and over half of its residents are born outside the country. What you get is something more familiar than we think – a Canadian city famous for producing global superstars such as Drake and heart-throb Shawn Mendes.
Toronto, or simply "the 6", promises to be a treat to visitors. It is a big-time city bustling with energy and brimming with life. You will find some of the world's finest restaurants and eclectic festivals sure to provide all the great memories you need.
What are you waiting for? It's time for you wake up in Toronto and forge your own amazing travel memories in Canada's largest city.
1. CN Tower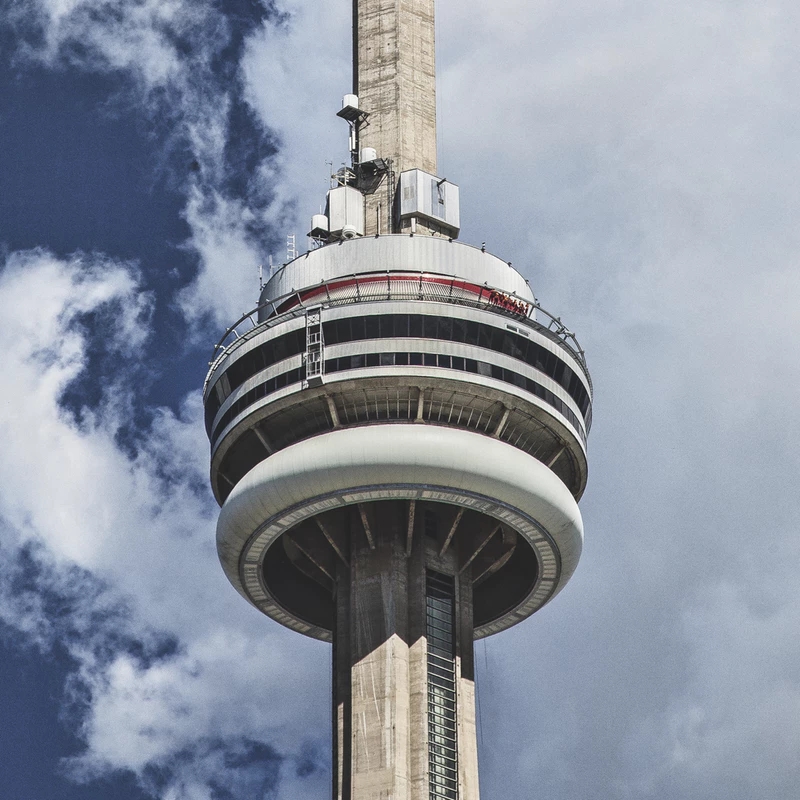 Easily Canada's most recognizable and iconic landmark, the CN Tower is an internationally renowned symbol of engineering masterclass. Standing at 553 metres, this tower is a must-see for first time visitors in Toronto! Be treated to world-class entertainment, spectacular views of the city with floor-to-ceiling panoramic Window Walls, as well as the glass-fronted elevators and glass floor panels for that extra thrill.
The treat doesn't stop there. Available dining choices will definitely tantalise your palate – including the award-winning 360 Restaurant, which provides breathtaking views of Toronto. If there's an adrenaline junkie in you, meet your match at the Edgewalk — the world's highest 'hands-free" external walk 116 stories above ground. It sure is a long way down!
2. Royal Ontario Museum
No trip to Toronto will be complete without a visit to the Royal Ontario Museum, the country's premier museum. From art and culture to nature, this museum is packed with goodness – from around the world and across different civilisations.

It hosts some six million objects and specimens, carefully curated in 40 gallery and exhibition sections. Some of the more interesting exhibitions that will certainly pique your interest include the collection of dinosaurs, South Asian art and culture, as well as ancient Egyptian treasures. Who said you can't travel around the world in a few hours?
3. Toronto Islands
Hop on a ferry from downtown and ride across the city's inner harbour to a whole new world filled with picnic spots, car-free streets and beachfront charm. The three major islands that make up the Toronto Islands (Centre, Ward's and Algonquin) are connected with paths, bridges and boardwalks. How about cycling to one of the four sandy beaches when you're on Toronto Island?
For families visiting Toronto, the Centre Island is perfect to keep your children excited. There is an amusement park called Centreville, geared towards the young with about 30 rides and a petting zoo. Sounds like a good day of exploration for the whole family!
4. High Park
One of Toronto's most important and well-known natural sites, High Park is a place for you to de-stress and enjoy a peaceful time. Over one-third of High Park remains in a natural state and is undeniably a jewel in Toronto's urban landscape.

Ask around and many will tell you why this is Toronto's favourite playground. Be ready to unfurl a picnic mat, play some sports, cycle or have a dip in the lake – you'll be spoilt for choice. If all you want is some downtime after a chaotic experience in the city centre, pack along a book and nestle under a tree. This park promises to be a quiet retreat in an urban jungle!
5. St Lawrence Market
Ranking as one of the best food markets in the world, the St Lawrence Market is a must-visit to satisfy your appetite as you explore the busy streets of Toronto. This iconic market is located in the centre of downtown Toronto and is home to the city's famous peameal bacon.
Some of the eats you seriously have to get your hands on include the delicious seafood from Buster's Sea Cove and freshly baked bagels from St. Urbain Bagel. After indulging in the scrumptious bites of St Lawrence Market, don't forget to explore the charming shops along Front Street. You might find yourself some good-old antiques and sweet buys!
6. Kensington Market
Welcome to this vibrant world of fresh fruits, speciality restaurants and vintage clothing boutiques. It's not hard to fall deeply in love with the Kensington Market, a charming area enough to keep you busy (and mostly satisfied) on the weekends. Take a walk around the area and you'll realise how colourful and youthful it can be, despite the laidback feel you get when you first arrive.
Despite the proliferation of Instagram-worthy bars and churro cafes, the market has not lost its edge and soul. Talk to friendly shop owners and absorb the atmosphere as much as you can. If you're looking for interesting souvenirs from Toronto such as old-school T-shirts or pendant charms, this might be the best place to do it!
7. Hockey Hall of Fame
Don't let the name fool you, the Hockey Hall of Fame is much more than just a sports museum. Regardless of your age or level of interest in the sport, this innovative and interactive mecca of hockey memorabilia will leave you entertained and captivated.

From showcasing the finest collection of hockey artifacts from around the world to state-of-the-art games that challenge your shooting and goalkeeping skills, the Hall of Fame has something for everyone. Revisit history and explore themed exhibits showcasing the greatest teams and their achievements. The ultimate prize of all? Hands-on access to the Stanley Cup, hockey's most prized possession.
8. Nathan Phillips Square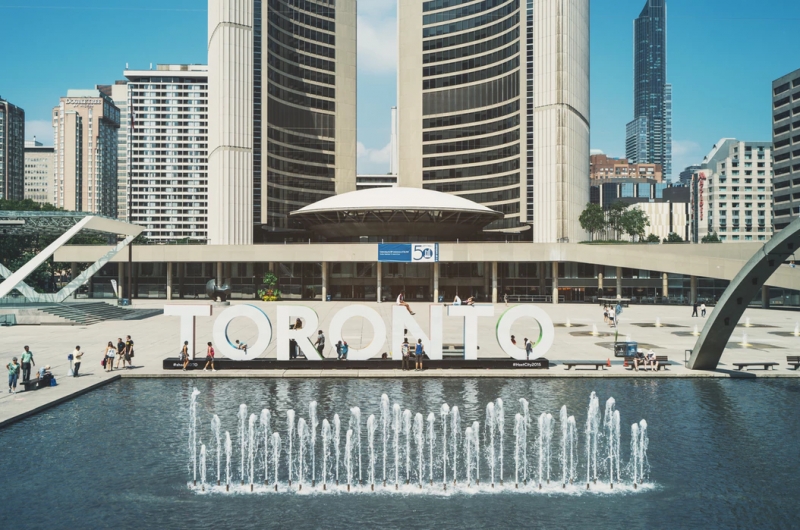 From spring to fall, winter to summer, the Nathan Phillips Square is a setting to be enjoyed all year long by everyone. Enjoy the soothing sound of the large water fountain with the Toronto 3D sign in the background. Many activities are planned all year round and you will always find something interesting for yourself! In winter, the water fountain turns into an outdoor ice rink, so you can put on your ice skating boots and channel the ice dancing queen in you.
Furthermore, the surrounding streets are packed with many points of interest worthy of exploration. Enjoy a stroll around Yonge Street or the nearby Dundas Square, packed with many shopping centres. If you're first time visitors in Toronto, the Nathan Phillips Square is a great place to add to your list.
9. Fort York
Commonly referred to as Toronto's founding landscape, the Fort York National Historic Site is a must-visit for history-buffs. It has witnessed 200 years of change, which saw the Town of York evolve into one of the most multicultural and livable cities in the world today.

In the past, the Fort acted as a deterrent against internal and external threats, where it became the focus of the War of 1812. This attraction is definitely filled with so much history worthy of your time!
10. Scarborough Bluffs
If you need a break from the bustle of city life, there is not a better escape than the Scarborough Bluffs. Stretching for about 15 km along the Lake Ontario Shore, the Bluffs are beautiful to say the least.
Formed 12,000 years ago from the accumulation of sedimentary deposits, what you have now is a beautiful cliff overlooking Lake Ontario. Here you can have a picnic or simply enjoy some time alone and enjoy a completely different side of Toronto. Listen to the sound of seagulls squawking in the distance and enjoy the picturesque view right in front of you – definitely a walk to remember.
With these options available, be spoilt for choice when visiting Canada's largest city. From tranquil parks to hipster markets, Toronto will definitely win your hearts. Come with an open mind and be pleasantly surprised by how this melting pot of sorts can offer many things that will make you want to come back for more!