Contributed by Her Brave Soul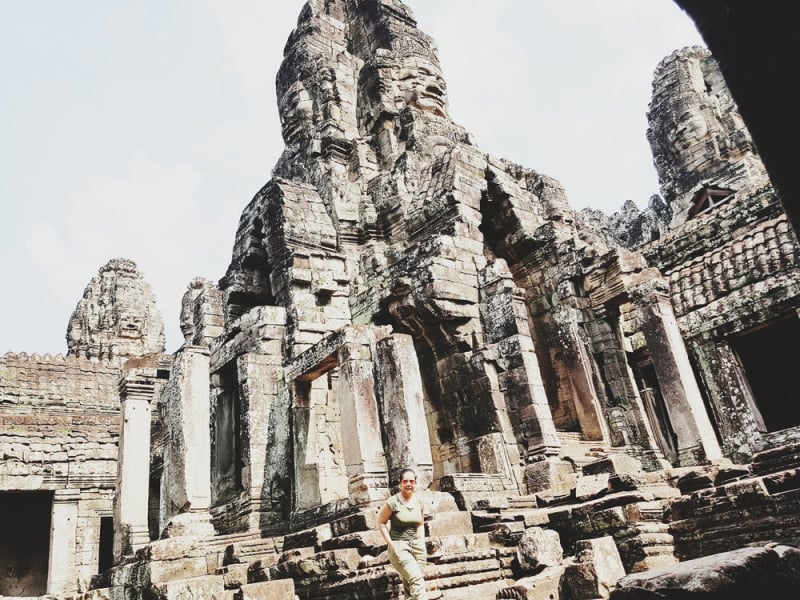 Lots of tourists visit Siem Reap for just a day or two especially when doing the Indochina Tour in a short period. It is understandable. After seeing the majestic Angkor Wat and Tomb Raider filming spots at the Bayon Temple and Ta Phrom, your feet may finally give up from all the walking. But unbeknownst to many, there are other things to do in Siem Reap. And in this post, I am going to share what we did.
Also read: Off the Touristy Path: A Different Side of Siem Reap
1. Explore the Angkor Complex and marvel at its beauty
If you are planning to visit Siem Reap with only Angkor Wat in mind, you are crazy! The pass is $37 for one day! Seriously, see everything while you can still walk! Angkor Complex is massive, you will be dead on your feet by evening. It is easy to create a route if you will be travelling by bicycle or e-bike but for the love of temples, get at least the Small Tour if you are hiring a Tuk Tuk. Angkor Wat is best seen during sunrise and sunset. Some folks wake up early, tour around and come back before evening. Beat a lot of tourists by waking up at 4am to get the pass. The Ticket Center opens at 5am, and the lines move fast, but if you want to get the best place to see the sunrise, you want to be there first.
2. Witness the life of the people living in a floating village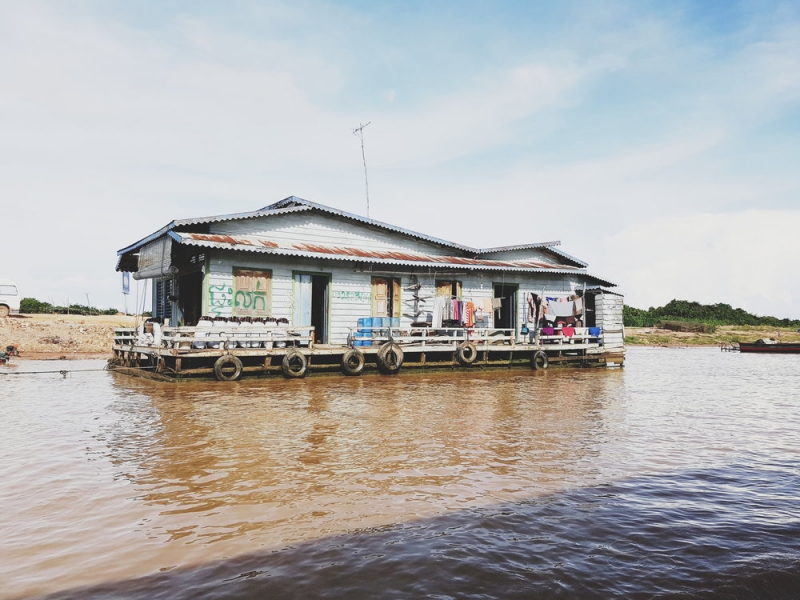 There are many floating villages in Siem Reap where you can see the life of Cambodians (there are also Vietnamese people residing in the river). During the dry season, the river looks dirty because the water is just about a metre tall. It looks better during the rainy season, though, when the water would be 10 metres deep. The floating village has a school, gas station, market and even restaurants where tourists wait for the sunset. Just be careful of the Great Rice Scam in Chong Kneas. Our tour guide stopped the boat in the middle of nowhere to convince us to go to the school and the market to buy rice for the kids who lost their parents because of fishing. When we declined, he lost his energy and stopped talking.
We were honestly looking forward to seeing this village. But when we got there, we saw how people are resorting to this kind of living because they cannot afford a more comfortable lifestyle. I understand that tourists are the primary source of income for most of the locals. But seeing their situation, and what some of them do to get by was incredibly depressing. We bought a watermelon in one of the floating restaurants as we waited for sunset. But when they served us the sliced fruit, half of it was gone! My sister talked to the waitress, but she insisted that it was one whole, even if it clearly was not.
3. See the acts at Cambodian Cultural Village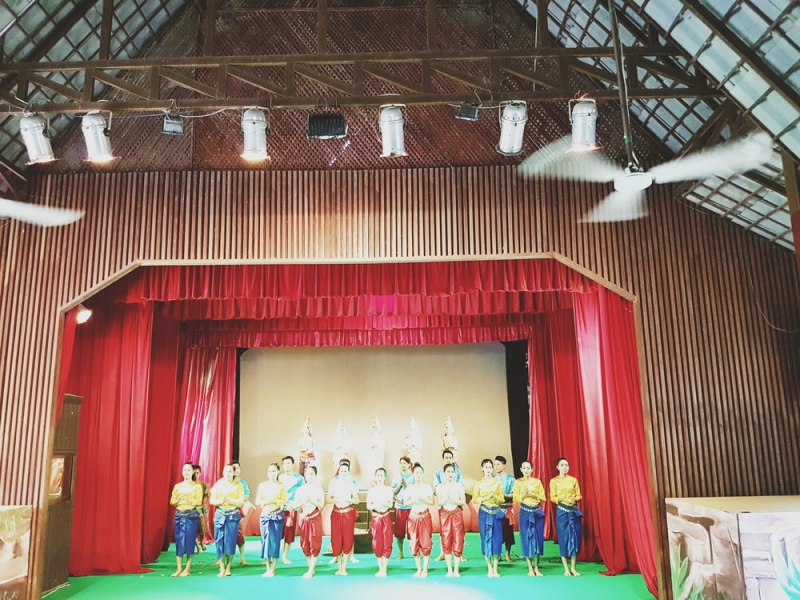 I am so happy that we got to visit this place on our last day. There were lots of acts scheduled on the day of our visit so paying $15 was worth it. The performances are impressive, too! The figures at the wax museum looked very real, it creeped me out.
4. Cry when you see the elephants with dead eyes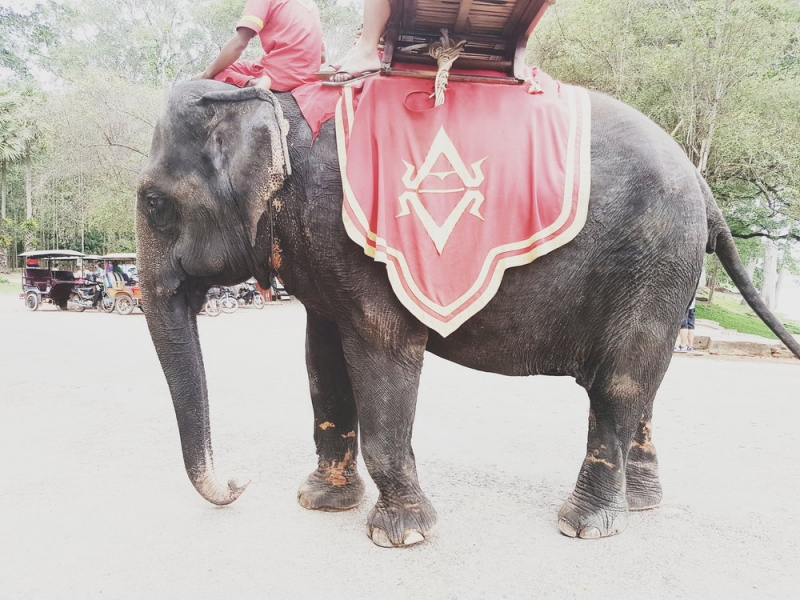 Don't get me wrong. I loved Cambodia and enjoyed my stay there. But please. Do not ride the elephants. Their eyes looked dead, I doubt if they can still shed tears. Even their ears look horrible. The tourists might be enjoying the ride, but the poor fellas are suffering. They are like robots walking on the same route just with different people paying enough money to satisfy the owners. Please do not support this!
5. Hop on a Tuk Tuk and tour around town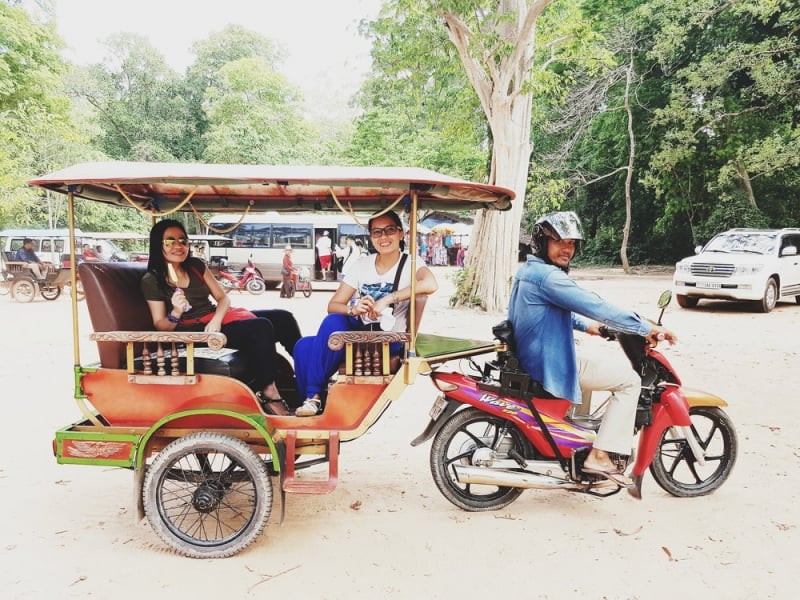 Tuk Tuk is the main mode of transportation in Cambodia so it is not something that you can miss. If you want a hassle-free travel, hire a driver to get you around town. It is fun to tour with locals sometimes because when feeling generous, they share some information that you cannot find online. But prepare your dollars because sometimes, they can also be pricey.
6. See the Lotus Garden and rice fields during the dry season
Lotus is everywhere, and some tourists make to time to visit a Lotus Garden as well. We just happened to pass by one, so I took a snap from the highway on the way to Chong Kneas. It is up to you if you think it is worth your time and 50¢.
Also read: 13 Photos that Show You the Beauty of Siem Reap Beyond Angkor Wat
7. Taste test the 25¢ Draft Beer (or Buy 1 Take 1 Cocktails) at Pub Street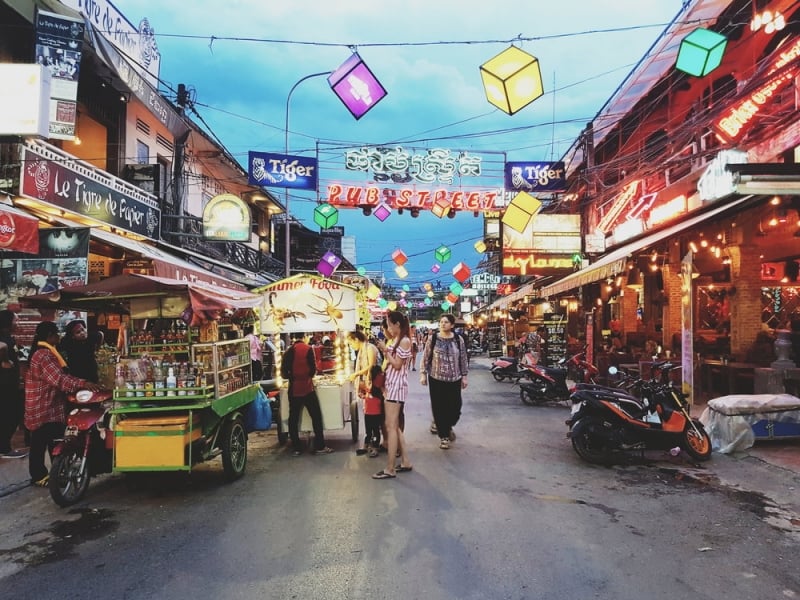 50¢ Draft Beer is probably the main thing in Pub Street, but we managed to see a place offering it for just 25¢! My sisters got the Buy 1 Take 1 Cocktails, though. Surprisingly, they are not bad!
8. Devour all flavours of their fresh fruit shakes for $1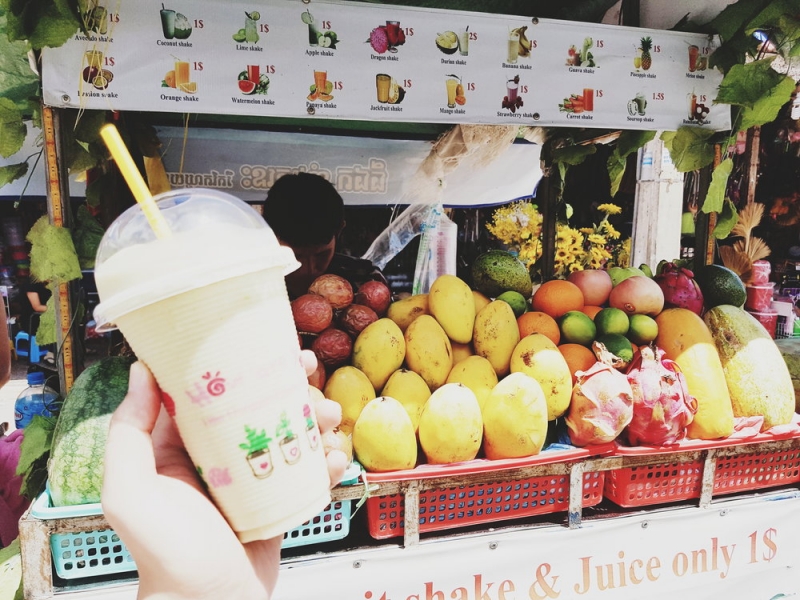 I love fruit shakes! It was hot and humid during our stay, so we survived on this. Cambodians are generous in serving fruits, so it is safe to say that you get your money's worth with every cup of this goodness.
9. Enjoy fresh fruit Factory's Ice Mountain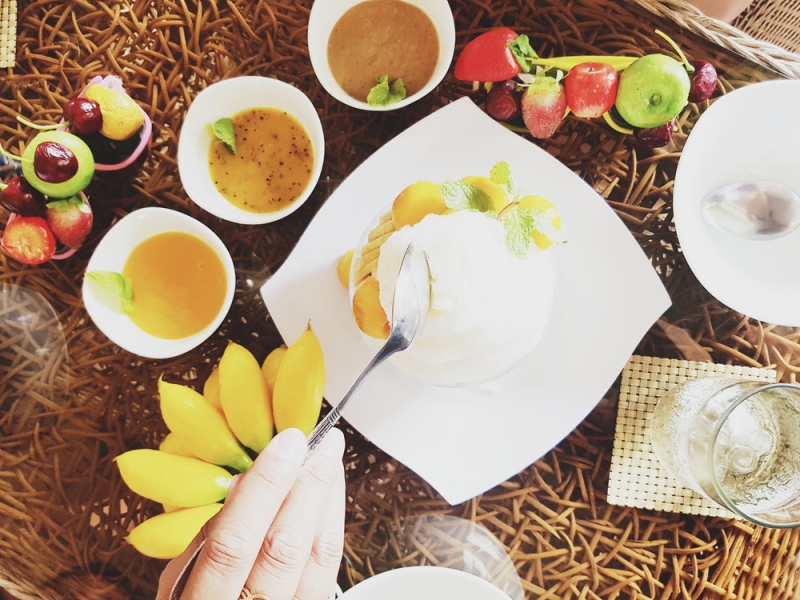 They call the owner of this cafe Hiro. He is a Japanese national who started cleaning his street a year ago to raise awareness not just in cleaning but recycling as well. Fresh Fruit Factory is the kawaii space that he opened one and a half year ago. The café looks great. They have markers and crayons available so guests can write all over its walls. But the star of this place? The Ice Mountain! Be sure to consume everything before it melts! It is one of the best ways to enjoy the many fruits in Cambodia.
10. Try (or maybe just take a photo of) their exotic street food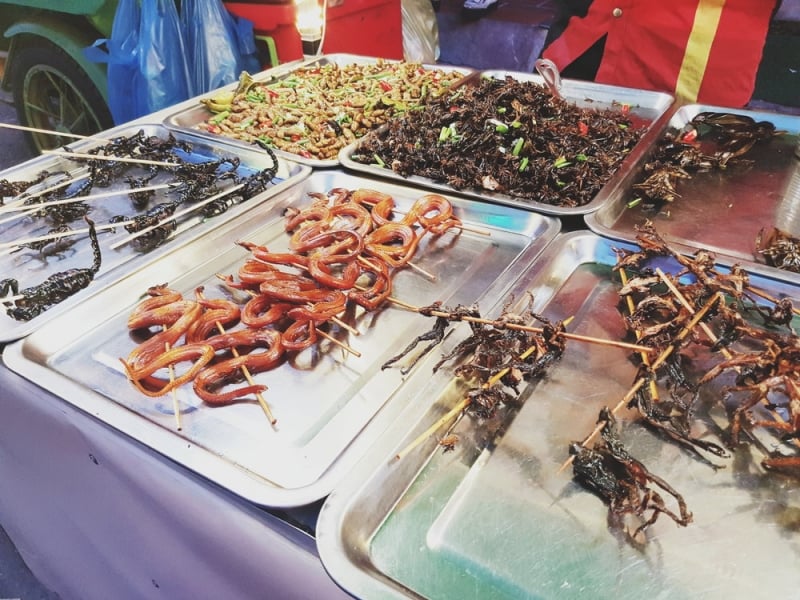 These creatures are usually $1 each but taking a picture costs you 50¢ if you get caught. So, pick your poison!
11. Munch on discounted pastries after 6pm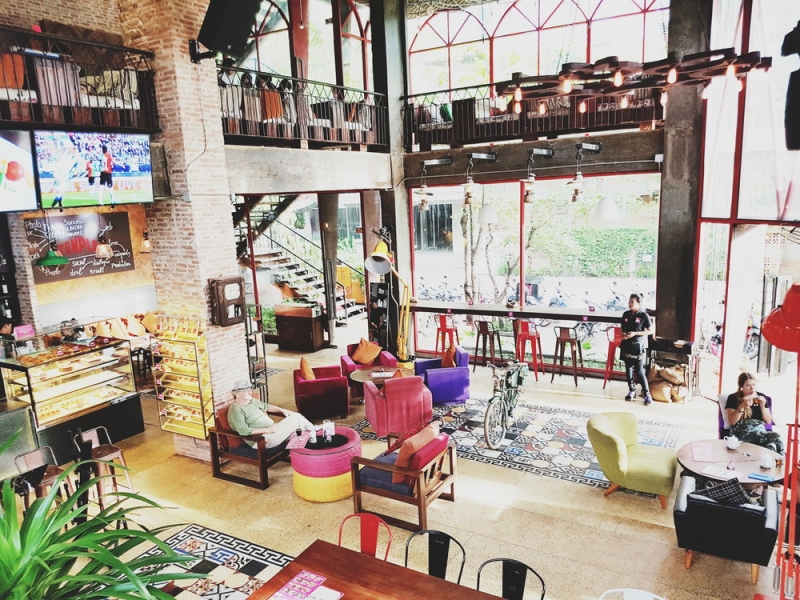 Temple Coffee and Bakery is a relaxed café along Achar Sva St., just a short walk from Temple Massage. They are open from 7 in the morning until 12 midnight, but you can enjoy their discounted pastries starting 6pm.
12. Have a taste of the local cuisine at Santa Clara Cambodia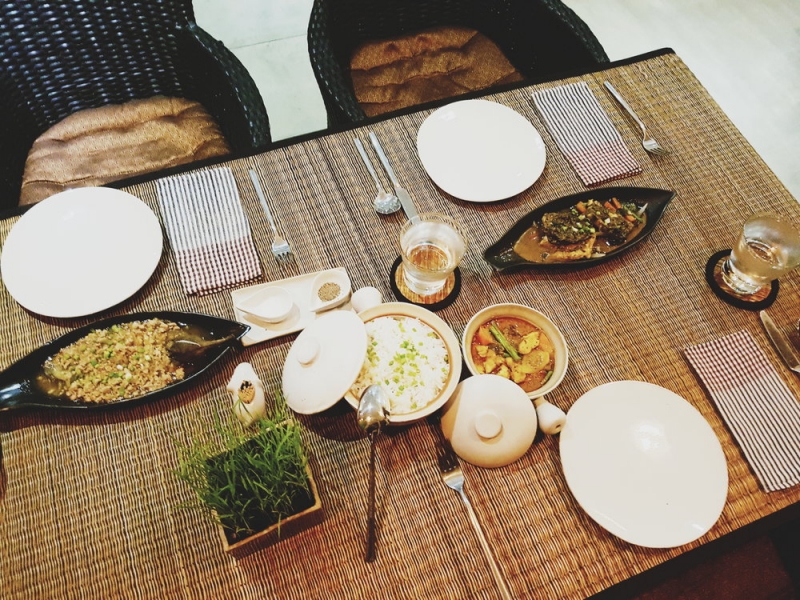 Khmer Cuisine has a taste of its own. But it is close to Filipino food that it also tastes like home to me. If you want to have a taste test of their cuisine without risking possible disappointment, make sure to visit Santa Clara Cambodia. Their team members are so pleasant you might find yourself checking in for the night as well.
13. Shop at the Old Market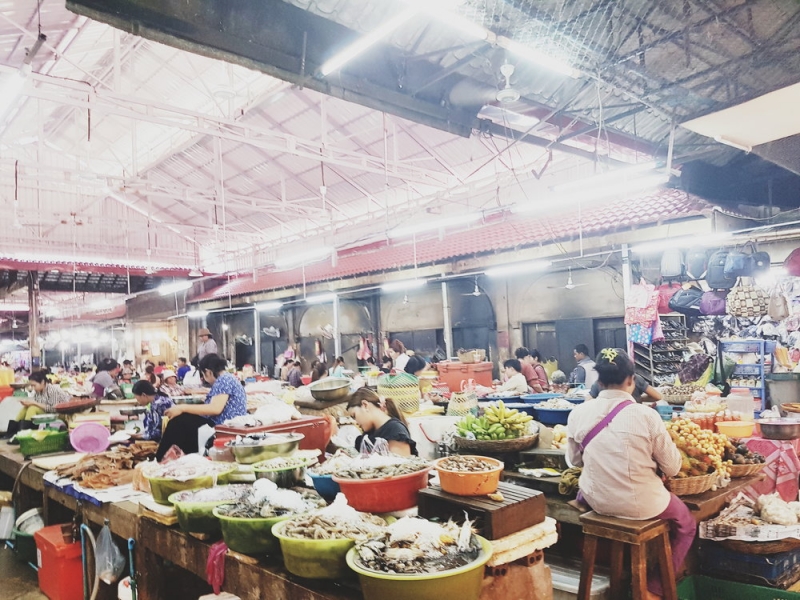 For souvenirs and whatnots, test your haggling skills with the ladies and gents of the Old Market. Most sellers do not want you to leave their stores without buying anything from them. Better ready yourself once you get inside. The Old Market is also the place where participants of cooking classes usually shop for their ingredients.
14. Get better bargain at the Night Market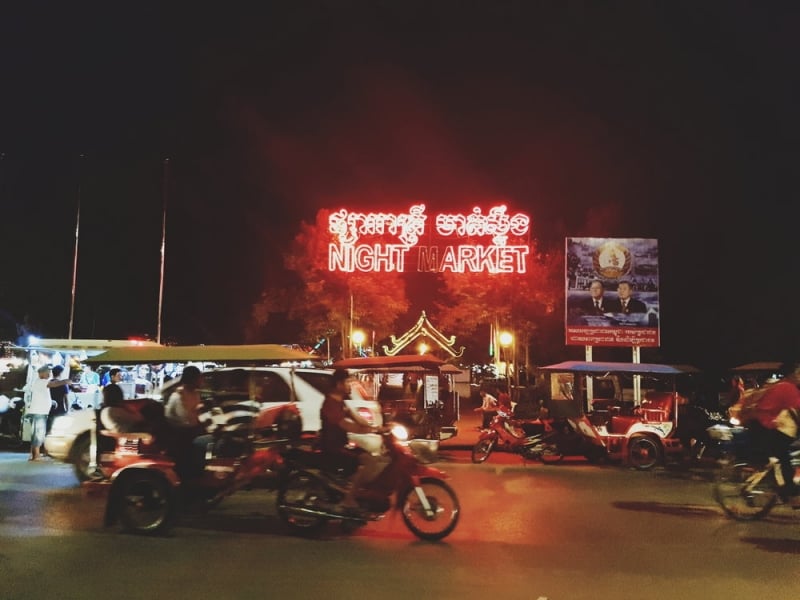 There were these Silk Pants sold for $20 in the Old Market. Would you believe that the first offer we got at the Night Market was $8? I cannot be a hundred percent sure about their pricing. But it seems like souvenir prices are cheaper in this part of town.
15. Splurge at T Galleria
Looking for some duty-free shopping? Tourists might even get up to 30% discount by presenting their passports. If dropping by bargain market is not your cup of tea, visit T Galleria beside the Angkor National Museum to get your souvenirs and designer items. They even offer free rides from wherever you are in town!
16. Disconnect from the world and enjoy your well-deserved me-time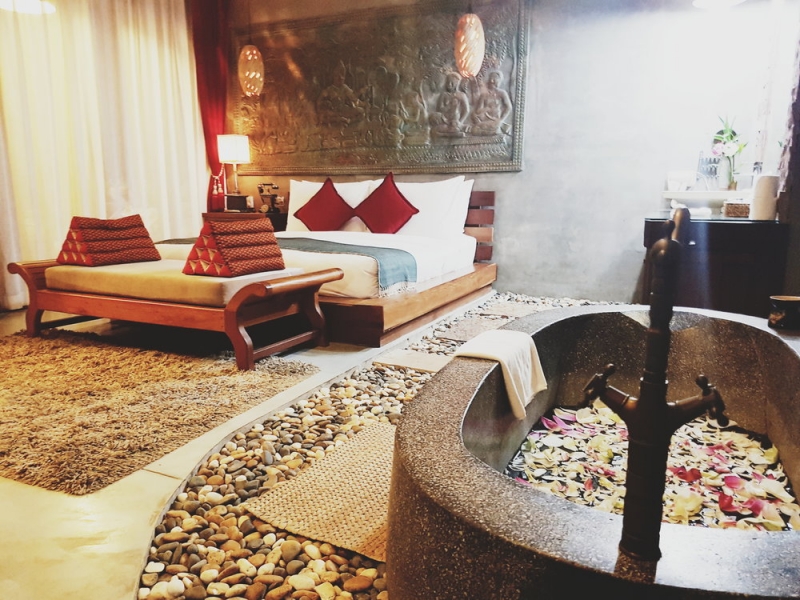 Cambana d'Angkor Suites is perfect for me-time (not just for honeymooners!). If you are tired from all the travelling and just want to do nothing but feel like royalty, check this place out and you will surely fall in love with it.
17. Take a break and relax your sore muscles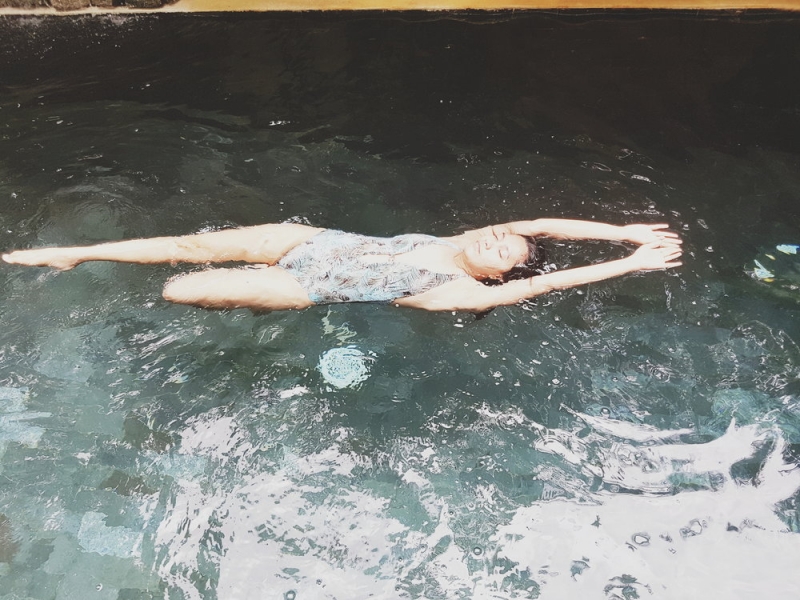 What I like about Cambodia is the abundance of small luxury hotels that will give you high-end service without breaking the bank. With charming hotels like Tonle Tropic Boutique Hotel, you will think twice about always being on the go. They have a small yet captivating pool that begs you to enjoy at least once.
18. Feed the fish with your dead skin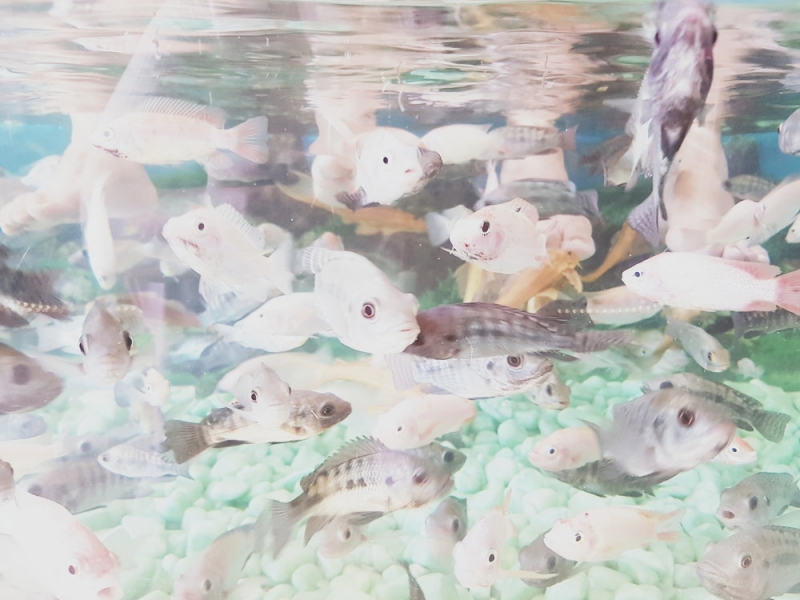 Beware: Not for the Ticklish. There was this guy who entered the Fish Spa with his girlfriend, put his feet inside the tank, made hilarious noises, only to leave blushing after five minutes (when they can stay there forever for just $3!). The fishes practically eat you alive – the dead skin, I mean – so your feet will feel like a baby's bottom (mine did not, but some skin did peel off).
19. Experience one full hour of foot massage at Temple Massage for $1.50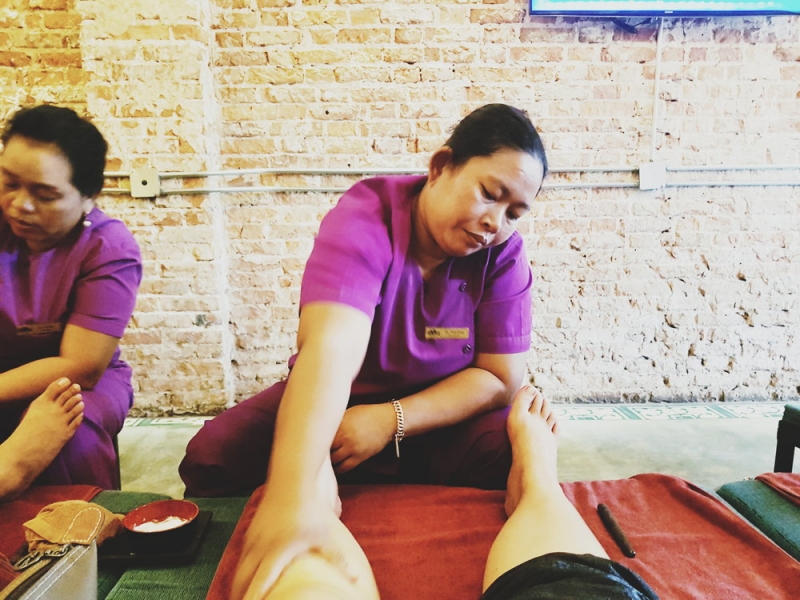 There is a lot of massage boutiques in Siem Reap, especially near Pub Street. But you can take advantage of the cheap foot massage for as little as $1.50 per hour. Sure enough, you will need it after doing Temple Run. We were pretty satisfied with the service of Temple Massage. The package even includes a five- minute neck, back, and shoulder massage before finishing off!
20. Get a massage at Marrison Residence and Spa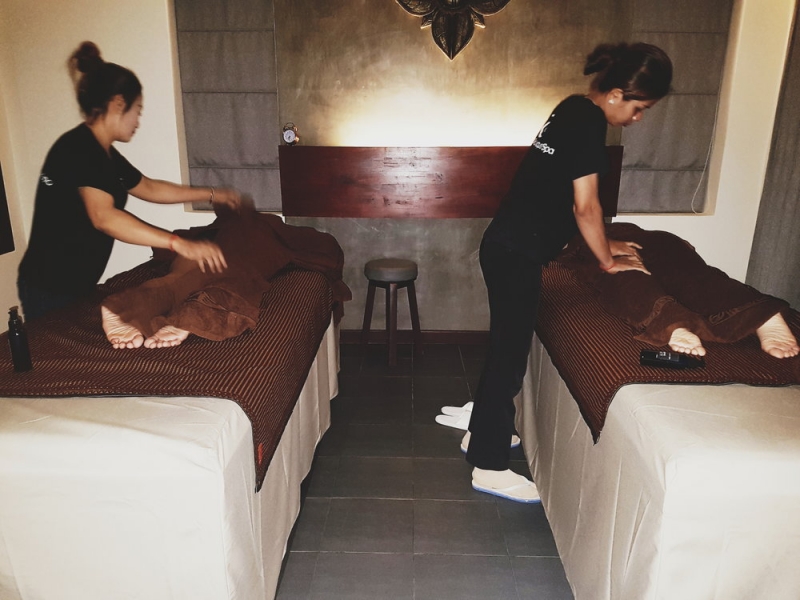 There are so many hotels, resorts, and spas in Siem Reap, you will probably tire your brains deciding which one to book. But if you would like to have an extra special experience, why not try the Marrison Residence and Spa? They even have a hot and cold jacuzzi, steam, and sauna aside from their massage room next to yours.
21. Avoid getting scammed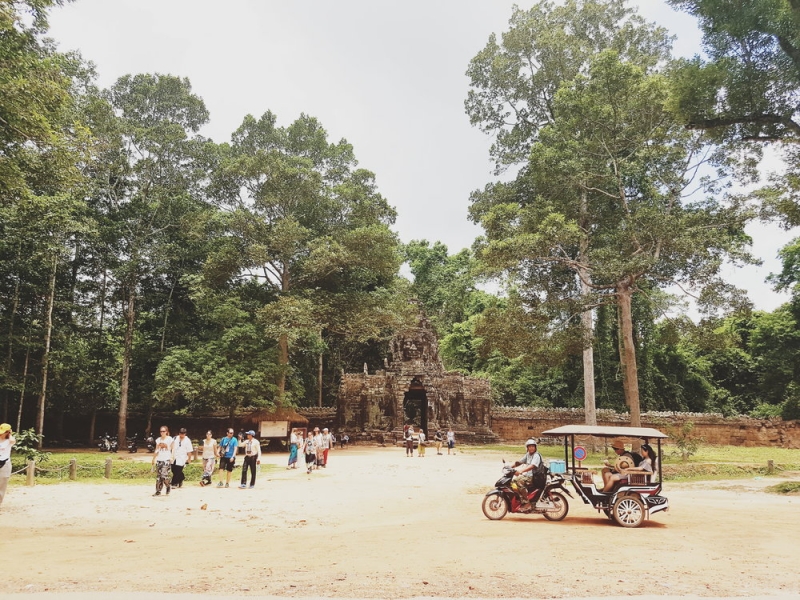 Let me set things straight – scammers are everywhere, and they are location independent. But if you are going to Siem Reap, it is important to know the scams that you might get yourself into, right? The charity rice for the poor in Chong Kneas, the powdered milk in pub street, the 'but that's far' lines of Tuk Tuk drivers and all other unfortunate events can happen to anyone. It is always best to not act like a tourist to avoid people taking advantage of you. Like in many other places, be careful when transacting. Be friendly with the locals!
Also read: How We Got Scammed While Crossing the Thailand-Cambodia Border
There are a lot more things to do in Siem Reap aside from what I mentioned, what you can find online or what your friends tell you. But the best way to know for sure is to book that plane ticket and see how this place is going to welcome you with arms wide open!