Things to do in Alaska – This destination conjures up images of Gold Rush Days, salmon-filled streams and massive snowy peaks. The Last Frontier offers all of these and so much more to the first-time traveler and to repeat visitors as well.
Having lived in Alaska for 11 wonderful years, I hope to offer some local insight into this fascinating place. Many friends and family members have visited us and we have been able to take them to our favorite places. Check out these magical experiences, recommended by locals, waiting for you in Alaska!
Strike it rich!
Yes, you can actually pan for gold in the state of Alaska and it isn't hard to find a stream or mine where you can give it a try. Children and adults alike love the excitement of finding gold in the flat-bottomed plastic pans you can buy at the local grocery or borrow from a local guide or park ranger.
Crow Creek Mine near Girdwood and Indian Valley Mine National Historic Site have programmes for the whole family. Another great place to try panning for gold is the abandoned Independence Mine site in picturesque Hatcher's Pass.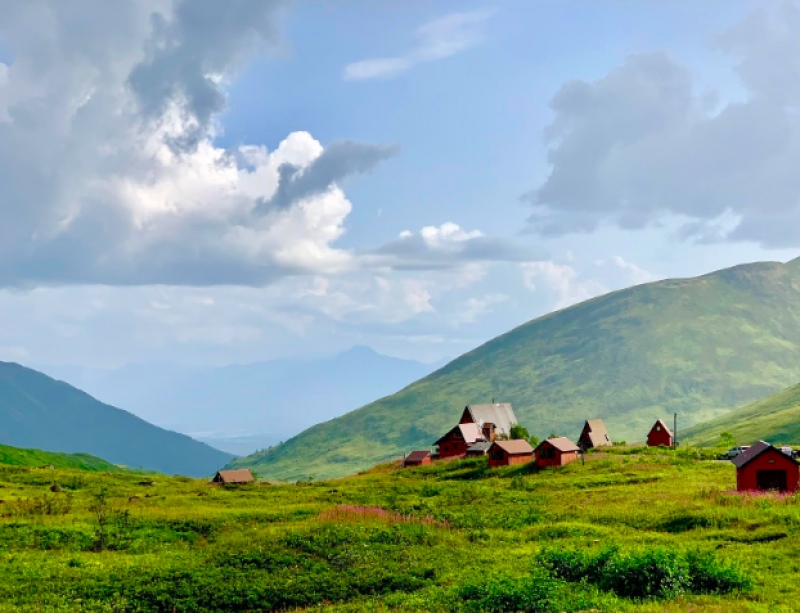 Image credit: Lisa Conner
Approximately 20 minutes drive from Palmer, Alaska, Hatcher's Pass has an extensive interpretive center, easy and accessible walks and hikes, incredible views and of course, a stream to try your luck finding that big nugget.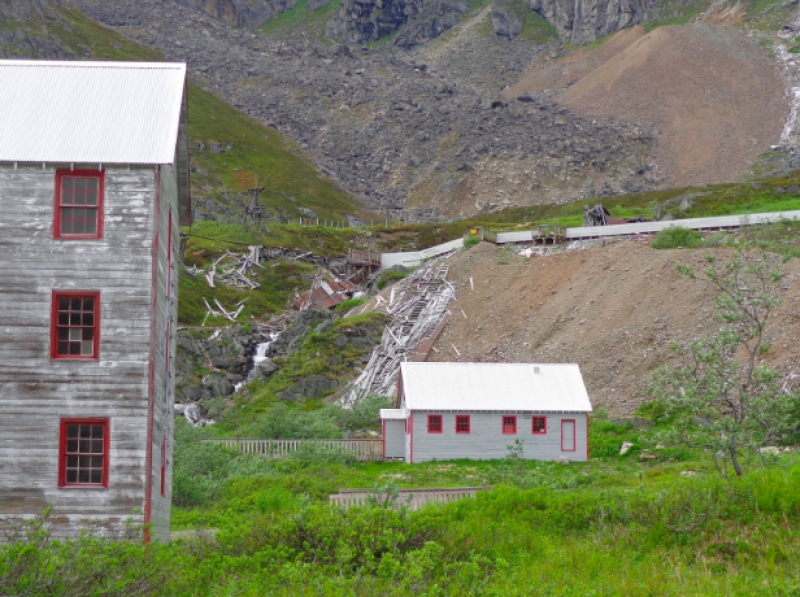 Go for a hike!
There are so many beautiful trails in Alaska that you could spend a lifetime trekking because it's as big as the whole of Western Europe. Fortunately, many trails start right in or near the main city of Anchorage where most people who fly to Alaska arrive. The Chugach State Park and the Chugach National Forest, with almost 20,000 square kilometers waiting to be discovered, is a great place to start. 
The largest city in Alaska is home to a well-known hike that provides stunning views of the city and the elusive Denali (Mount McKinley). Flattop trail is found on the eastern side of the city. Simply take O'Malley Road from the Seward Highway in Anchorage and follow the signs. There is also a shuttle if you are not renting a car. There is a parking charge for the trail lot and there are clean restrooms and a station manager in peak season.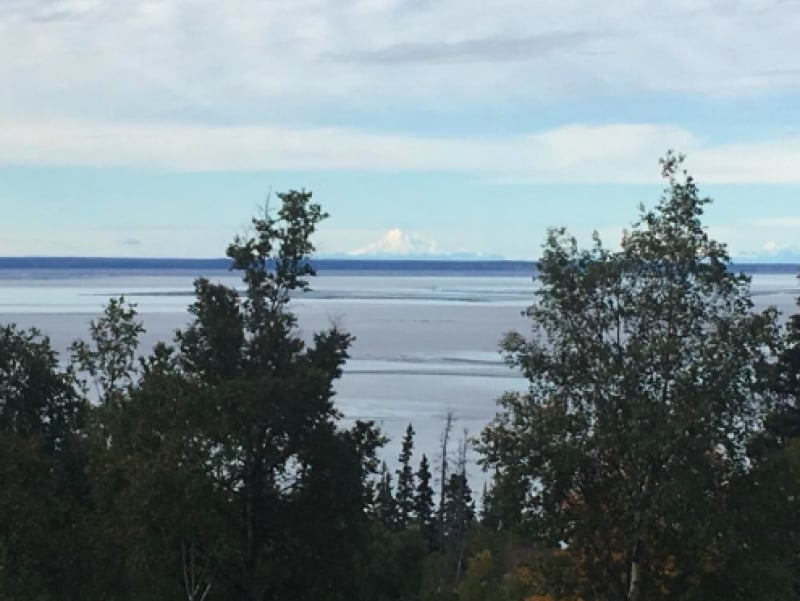 This is Denali (pictured above) – from the Flattop viewing area near the parking lot – 300 miles (482km) away.
The famous Crow Pass Trail, a 23 mile (37km) hike that connects glacial runoff streams and crosses verdant valleys connecting the Turnagain Arm to Eagle River is a rite of passage for many Alaskans.
Last summer, my husband was hiking this trail in two days with my nephew and they forded half-frozen streams of glacial runoffs and ascended 3,100 feet on the first day alone. They ran into a friend of ours who were doing the same trail in one day hoping to beat his personal best of 10 hours. Alaskans are hardy folks!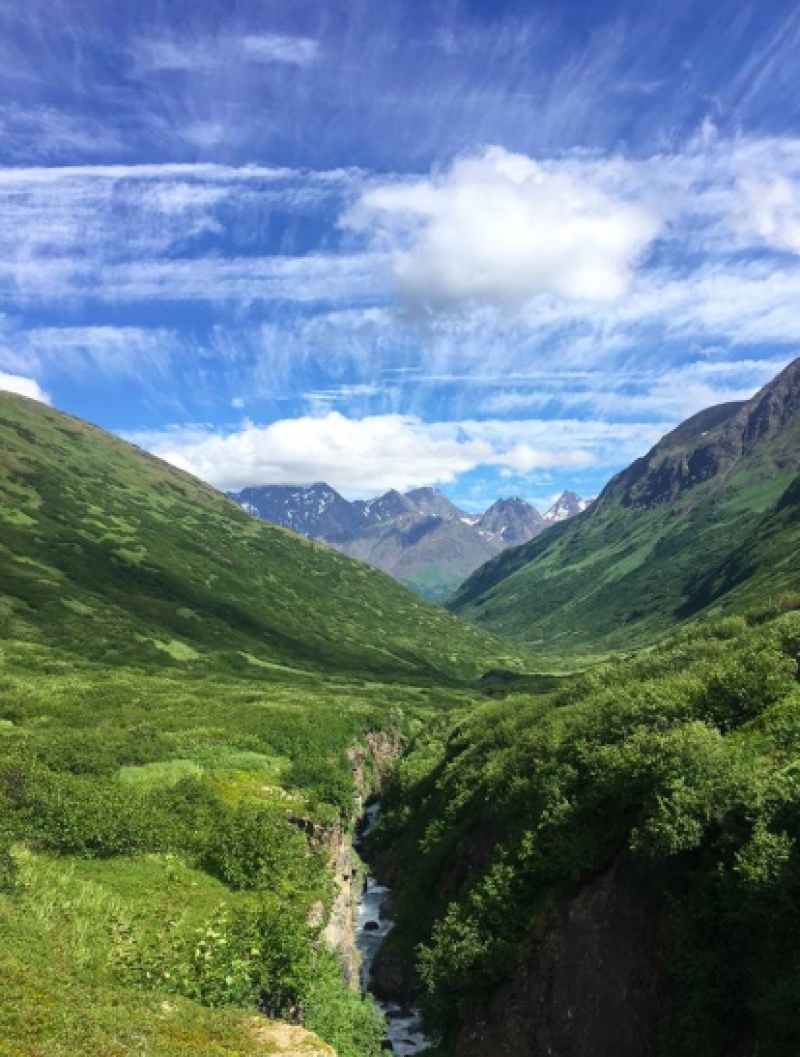 If you're not afraid to break your own trail, there are exceptional hikes in the Alaskan wilderness that you will remember for a lifetime. Pure glacial lakes, summer snow and pristine nature are your rewards. 
Preparation for backcountry hiking is key; do your research and prepare by taking short day hikes and work your way up to multi-day backcountry excursions. Alaska is called The Last Frontier for a reason – it is largely wild and unexplored. Visitors often make the mistake of being overconfident. Others are too anxious to try. Find your comfort zone and get out there!
Also Read: The Unspoilt Nature Of Dachstein Salzkammergut & How To Take Snaps Of It
Meet local artists and craftspeople!
From May until September, there are so many markets and fairs to visit in Alaska that you have no excuse to NOT buy local. Since Alaska is somewhat isolated (you will probably take a long flight or cruise to get there!) locals partake in unique hobbies to occupy themselves during the dark winter months.
One of the best options is the Forest Fair in Girdwood, which takes place for three days on or around the fourth of July weekend. There are three stages for live music, delicious locally-sourced food (salmon, caribou sausage and berry tarts) and over 120 vendors with products ranging from soaps and pottery to fine jewelry and oil paintings.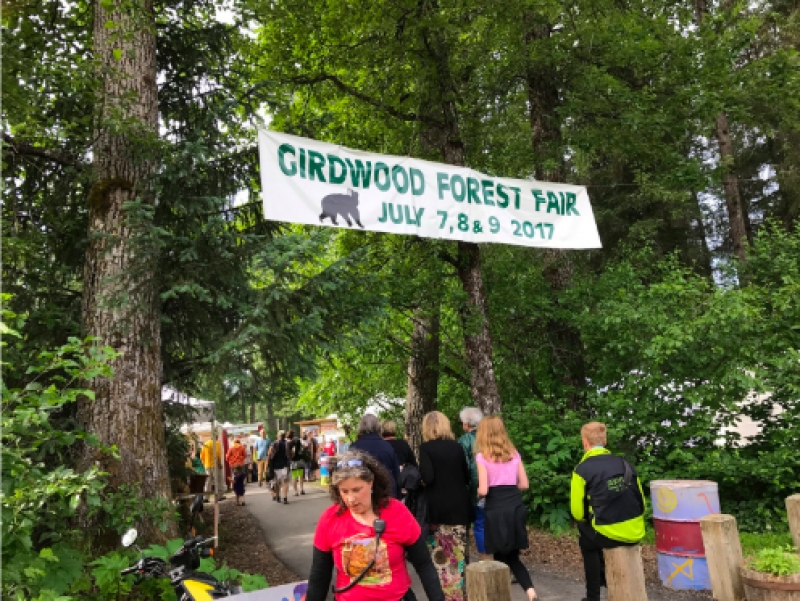 Another market that is open every weekend in the summer months is the Anchorage Market, off Third Avenue. Over 300 vendors selling food (the last two rows), crafts and other locally-made goods, like Native ulu knives and furs, cover two acres of downtown with a live stage, restrooms and lots of sun-happy Alaskans.
Dogs are welcome and kids can usually find activities at the kids area on the west end of the market. If you haven't tried halibut yet or want to taste a salmon quesadilla, this is your chance.
Siren Soaps is a local producer that has a booth at the Anchorage Market.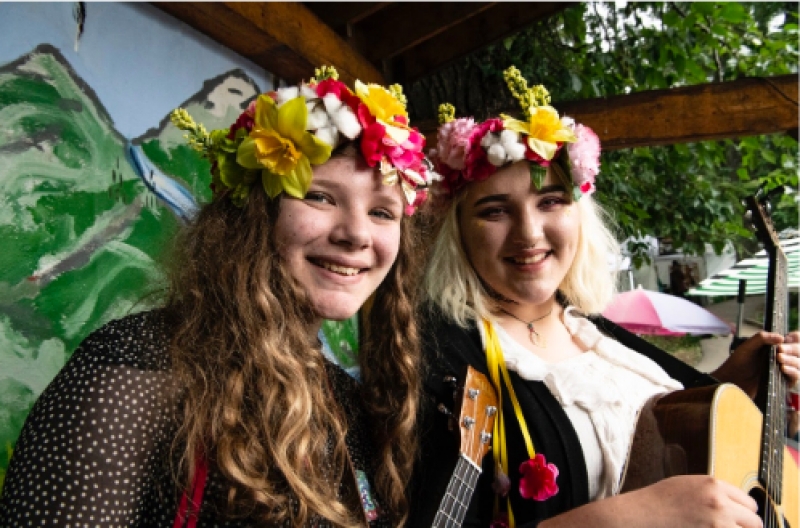 The opportunities to find one-of-a-kind local crafts don't stop when summer ends. October through December is holiday-market season and nearly every weekend, a school or church will showcase 20-100 vendors to raise money for good causes. Nothing gets cancelled due to bad weather in Alaska – these markets are free to the public and a great way to support the community, even as a visitor!
Paddle a kayak or canoe!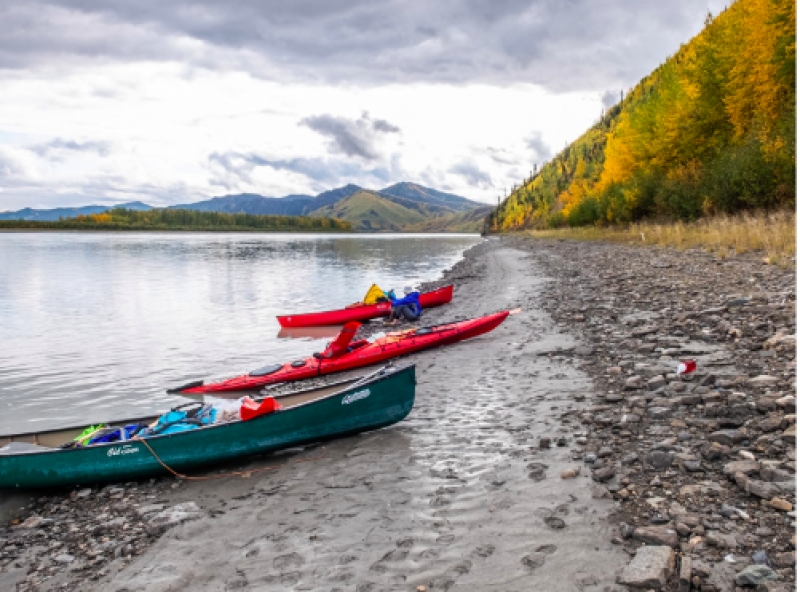 Many people don't know that even a beginner can explore the calmer waters (and rapids) of interior Alaska. Many kayak expeditions get you up close and personal with wildlife and glaciers! There are a number of outfitters in the Kenai Peninsula that have short and longer kayak trips available. For the more intrepid paddler, the islands of Southeast Alaska and the interior rivers of Central Alaska offer a more challenging experience.
See wildlife up close!
There is no shortage of opportunities to see bears, moose and other furry creatures in Alaska. Eagles and moose are best viewed at the gorgeous Potter's Marsh boardwalk with its interpretive signs (bring your binoculars!) and bears. If the salmon are active, they will be along the banks of the streams and rivers – if the berries are ripe (late summer to early fall) they will be found on the hillsides. Moose can be seen along streams and in the yard if there are buds on the trees to munch. 
Last summer there was a bear peeping in our living room window! He ambled off, without a care in the world. Locals will blow air horns and yell "BEAR!" when an animal wanders into a yard. It is pretty exhilarating. Moose can be dangerous too, especially if they have calves. Never approach wild animals, even in a driveway or yard!
Always practise safe wildlife-viewing. There are numerous companies in Alaska that offer wildlife-viewing opportunities but remember, no one can force them to come out into the open! To avoid disappointment, remember that you are in their backyard and make plans to visit one of three Alaskan sure-to-deliver wildlife experiences – the Alaska Sealife Center in Seward, the Alaska Wildlife Conservation Center (pictured below) near Portage, or the Alaska Zoo in Anchorage. 
If you come to Alaska by plane, make it a point to take a wildlife cruise and see the whales, otters and orcas that live in our waters. Three companies have a variety of tours daily from Whittier or Seward to impress and delight you.
The most obvious choice for wildlife viewing is to take the train, bus or car to Denali National Park. Every year there is a lottery for a pass to drive all the way into the park. If you don't win, you must take the shuttle from the visitor's center in the park.
It is a visual feast, with all of Alaska's big animals on display, and if you are lucky, the intense colour on the mountains. Often, the best view of Denali Peak is not from within the park. Mt. McKinley Princess Lodge near Trapper Creek has one of the best views – the pull-offs on the way to Denali State Park give visitors a good chance of glimpsing The Great One (as the native Athabascans originally called it). Visitors who do not want to rent a car can reserve for train tickets, shuttles and the lodge packages through Princess Lodges.
Watch the salmon run!
Salmon runs are epic in Alaska. The first salmon, the Chinook or "kings", show up sometime in May although the peak times to see salmon vary every year. From our home in Anchorage, we would walk down to the trail every night to spot them in the local stream.
The Campbell Creek Trail is a biking, running and walking trail that follows the creek of the same name right through the heart of the city. There are salmon visible from the iconic blue bridges, off and on, from May to August.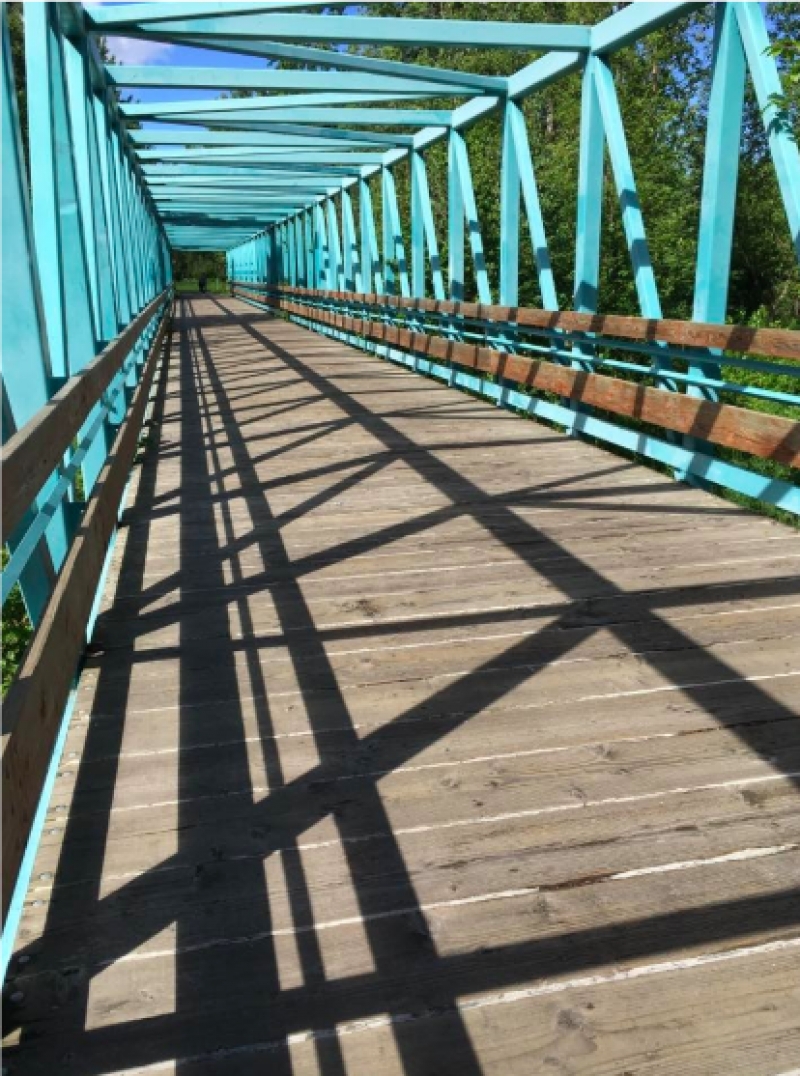 You can get a day license or visitor's license and fish for them yourself. Locals know that the salmon do not survive the run – they swim upstream, they lay their eggs and then they die. The circle of life is up close and personal in Alaska.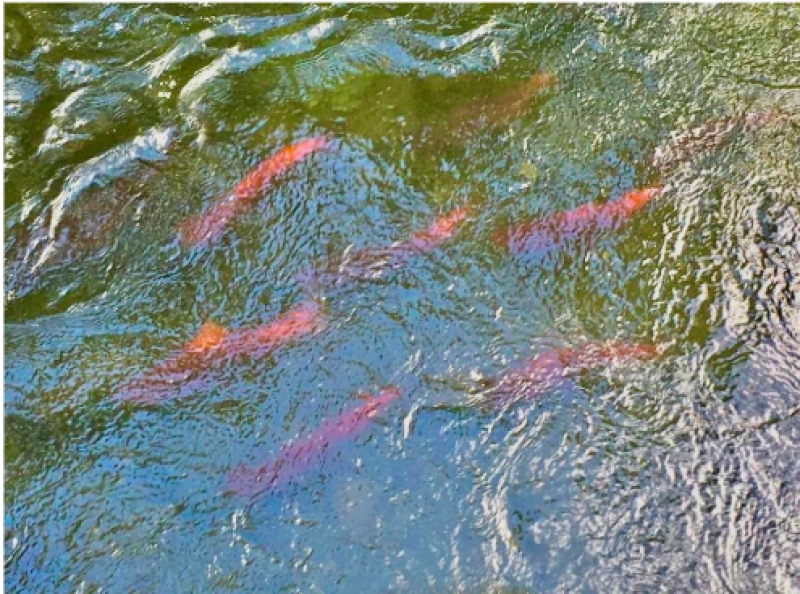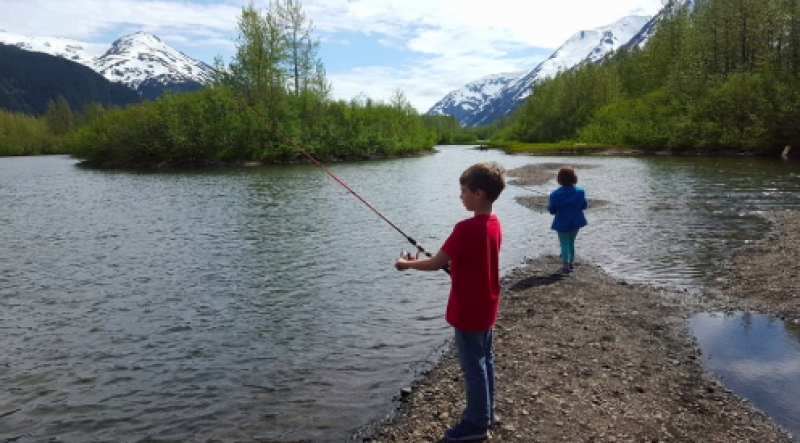 Also Read: A Guide to Conquering the Best Hikes in Machu Picchu, as Told by a Seasoned Climber
Visit a small town Alaska!
Many visitors come to Alaska by cruise ship or fly into the main city of Anchorage and take off for Denali National Park or head to one of the wilderness resorts associated with their cruise or vacation package. But Alaska's small towns are full of colourful characters, charm, good food and fun. One of my favourite small towns in Alaska is Talkeetna – two-and-a-half hours north of Anchorage, down a spur road.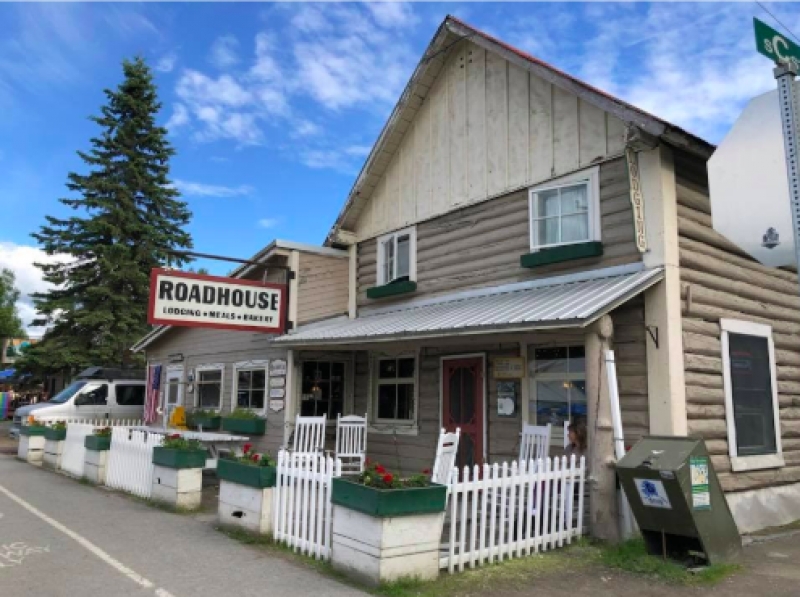 The Talkeetna Roadhouse offers enormous sticky buns, spicy mac 'n cheese and other tasty treats in an authentic and picturesque historic building. The Roadhouse also has hostel-style bunk rooms for the most reasonable price in town, hotel rooms with shared bath and cabin rentals near downtown. There is Wi-Fi available for guests and lots to do within a short walk of the premises. It is my favourite place to eat when I am in Talkeetna!
Talkeetna offers quite a variety of gift shops, craft booths, the general store that is rustic and quirky, river activities, guided paddling and fishing trips, riverboat cruises and a historic centre.
There are flight-seeing tours out of Talkeetna to Denali National Park and great dining options right in town. There is even a challenging zip-line course through the forest!
People say Alaska is expensive, but you can do a lot of activities on a budget. Catch the train to Talkeetna, stay at the Roadhouse, take a short paddling trip and eat at the Roadhouse, Mountain High Pizza Pie or West Rib Pub and Grill for that giant burger that Man vs Food made famous. A weekend in Talkeetna, a close-up view of Denali, paddling in the wilderness and a few locally made souvenirs can cost less than USD300. But if you rent a car from Anchorage, stay in one of the big resorts and do a flight-seeing tour, that price tag is easily over USD2,000.
Some of the other small towns of Alaska that offer brilliant views and one-of-a-kind experiences are the Southeast coastal towns of Juneau, Ketchikan, Skagway and Haines, but those are most often accessible by cruise ship. If you are looking for quaint and beautiful towns in mainland Alaska, Homer is a winner.
Homer is a great place to spot flotillas or otters, have a bonfire on the beach and see active volcanoes! You can arrive by ferry or you can drive for five hours from Anchorage. There are some good places to eat and you can camp on the beach! There is also a thriving arts community in Homer and they welcome visitors. We attended a free sculpture class the last time we were there; we had a lot of fun and felt very welcome. Homer is gorgeous in any season but is best enjoyed in summer. 
Palmer, Alaska, is considered by many to be the friendliest town in Alaska. The views of the Susitna Mountains and the Matanuska River are beautiful and it is just an hour north of Anchorage. The drive to Palmer includes some interesting stops, like Eklutna lake for camping and bear spotting and Eklutna Historic Site for its picturesque Russian Orthodox cemetery, Alaska Native cultural appeal and the log chapel.
Palmer itself has a great restaurant or two (we like Turkey Red)  and nearby is one of our favourite places to visit, the Musk Ox Farm. The farm is accessible by tour only, but it is especially fun when you see the baby musk oxen with their mamas. The farm has played a huge part in bringing these animals back from extinction. It also sells knitted qiviut products as well (qiviut is made from gently combed musk ox hair).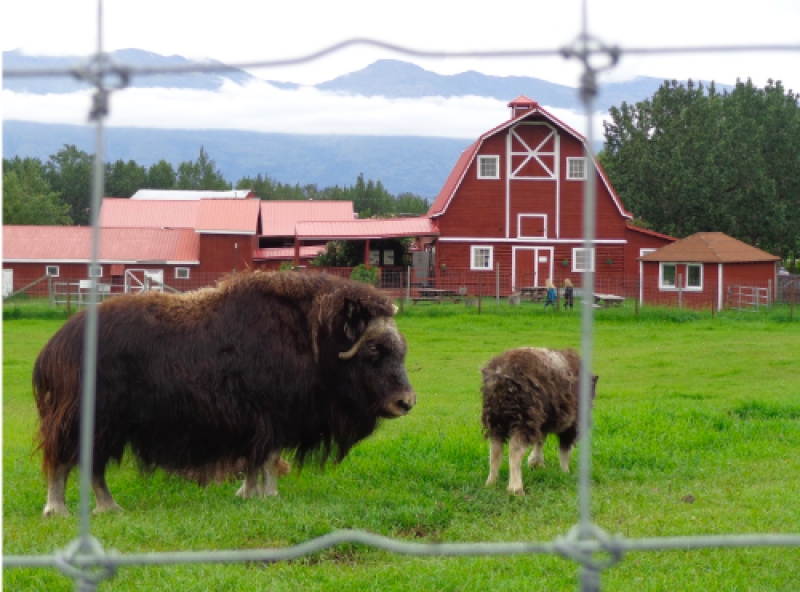 Get up close and personal with a glacier!
After you visit Palmer, you can make your way up to Matanuska Glacier to walk right up to the face of this awe-inspiring natural wonder. You must pay a fee to park at the privately owned-interpretive centre or you can hire a guide to go on a unique guided tour of the glacier, which includes ice tunnels and climbing. Only 100 miles (160km) from Anchorage – it is an impressive site.
Other possibilities for glacier-climbing and visiting are Portage Glacier along the Seward Highway, and Exit Glacier in Kenai Fjords National Park near Seward. The Portage Glacier face can be reached by boat or a paddling expedition while Exit Glacier is at the end of a groomed and level-trail associated with the nature centre of the same name. Of course, there are short cruises to many more glaciers in Alaska's bays and fjords. 
Valdez, a town on Prince William Sound can be reached by a long, beautiful drive or by ferry. There are even more fishing and wildlife cruises there and summer brings excellent orca watching in the Sound. Cordoba is another small coastal town that few tourists venture to see. There is just one hotel, but the views are great. If you take a short flight or ferry from Whittier you can get a glimpse of Child's Glacier, a one-hour's drive from town.
Meet Alaska's native people!
When people visit Alaska, they want to meet Alaska's first people. The easiest and best way to do this is by visiting the Alaska Native Heritage Center, north of Anchorage.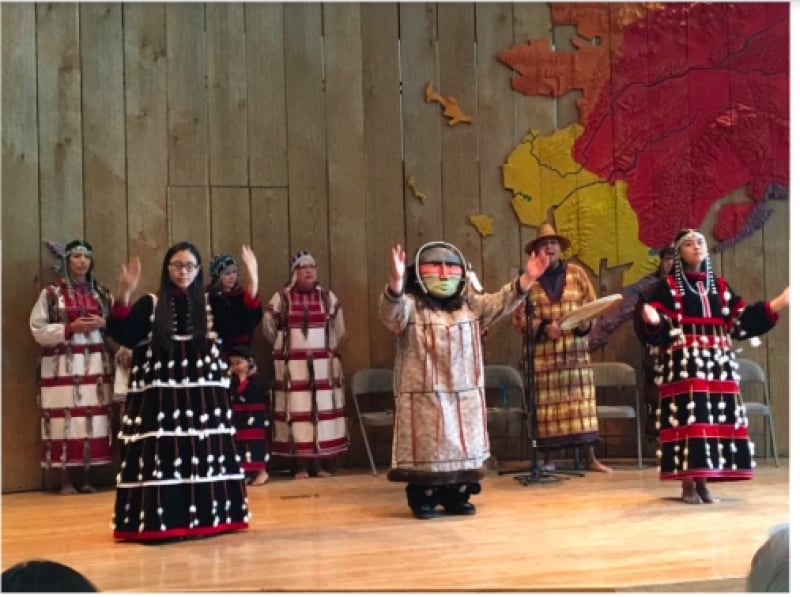 From hourly performances of storytelling, dance and music, to handmade crafts and delicious lunches and snacks, ANHC is the place to be from May through September. The park features a beautiful circular walk around a lake that will show you Alaska Native communities, their building styles, beliefs and ways of life through reconstructed buildings, performers and elders who love to tell you about their people. It is a must-see if you are in Anchorage even for a day.
Southeast Alaskan communities that are mostly visited by cruise travel or by ferry are optimal for learning about rural Alaskan communities like the Tlingit and Haida. We once attended a totem pole dedication at the National Historic Park in Sitka and were invited to the potluck and potlatch that followed. It was an experience we will never forget. 
Don't be afraid of winter!
There are so many unique experiences that an Alaskan winter offers. And it is usually not nearly as cold in Southeast or Southcentral Alaska as it is in other parts of the United States. If you are a skier or want to give nordic or downhill skiing a try, you are almost always guaranteed good conditions.

Image credit: Addy Wright
Many people know that dog-sledding is an Alaskan pastime. What they don't know is that anyone can attend the ceremonial start in Anchorage during winter or visit local kennels in other seasons. There are dog sled rides in the park downtown, where people set up lawn chairs in the snow and barbecue with friends and family on the day the Iditarod, the Last Great Race on Earth, begins.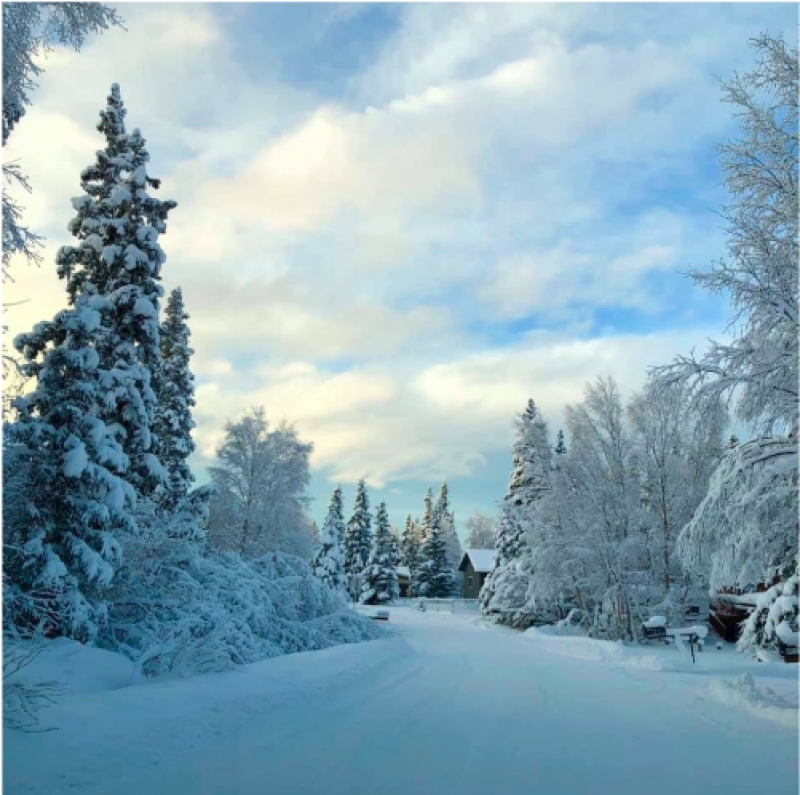 Fairbanks, in the interior of Alaska is the end of the road, so to speak for tourists. Chena Hot Springs, near Fairbanks is a well-known winter destination with the ice bar and hotel and, of course, the hot pools for a weekend getaway. 
Also Read: 7 Dreamy Airbnbs in Maui That Are Worth the Splurge
Alaska's largest city, Anchorage
Having spent so many years in Alaska, I can honestly say that there is something for everyone in the biggest state of the U.S.. And its largest city is not to be missed.
A bike and pedestrian trail that is used for cross-country skiing in the winter, the Tony Knowles Coastal Trail, connects downtown Anchorage to the Spenard neighborhood and Kincaid Park with 11 miles (17km) of scenic vistas. The trail passes Westchester Lagoon, where you can spot flocks of migratory birds in fall, ice skate with families in winter, play frisbee-golf and watch the salmon in spring and summer.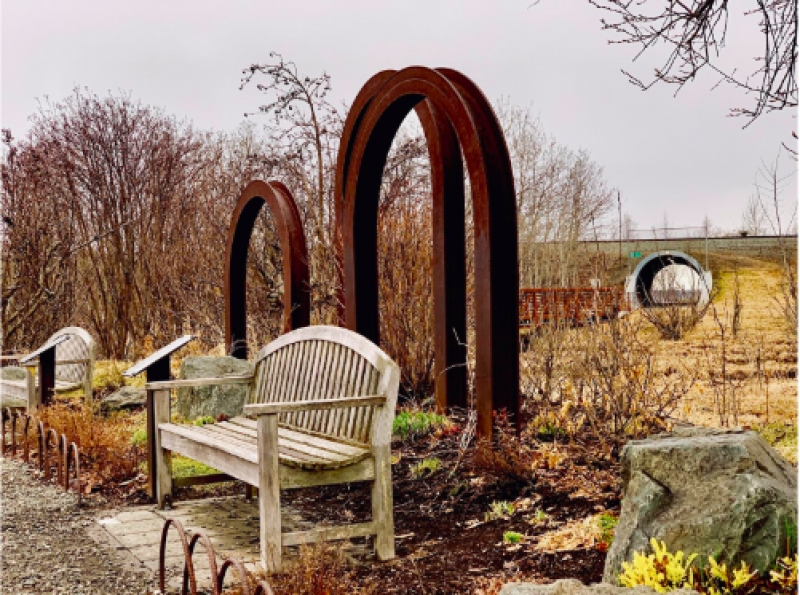 The Spenard neighborhood is home to some great eats, like at Market Juice on Spenard Road with the healthiest, most scrumptious smoothies in town.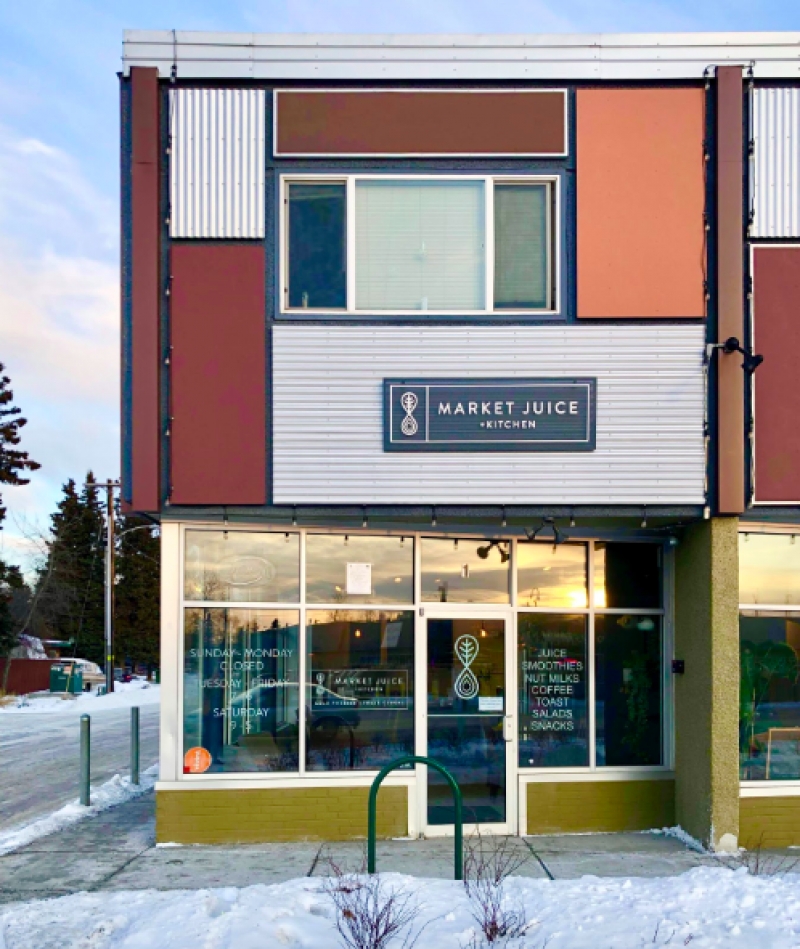 You can also find one of the biggest and best used bookstores in the world! Title Wave is an Anchorage institution, independently and locally owned, offering clubs, gaming groups, gifts, and of course, lots of inexpensive books. My husband bought and sold over 500 books there in the course of ten years. Nearby cafes like Kaladi's and Middle Way Cafe are great choices for coffee and snack or a meal.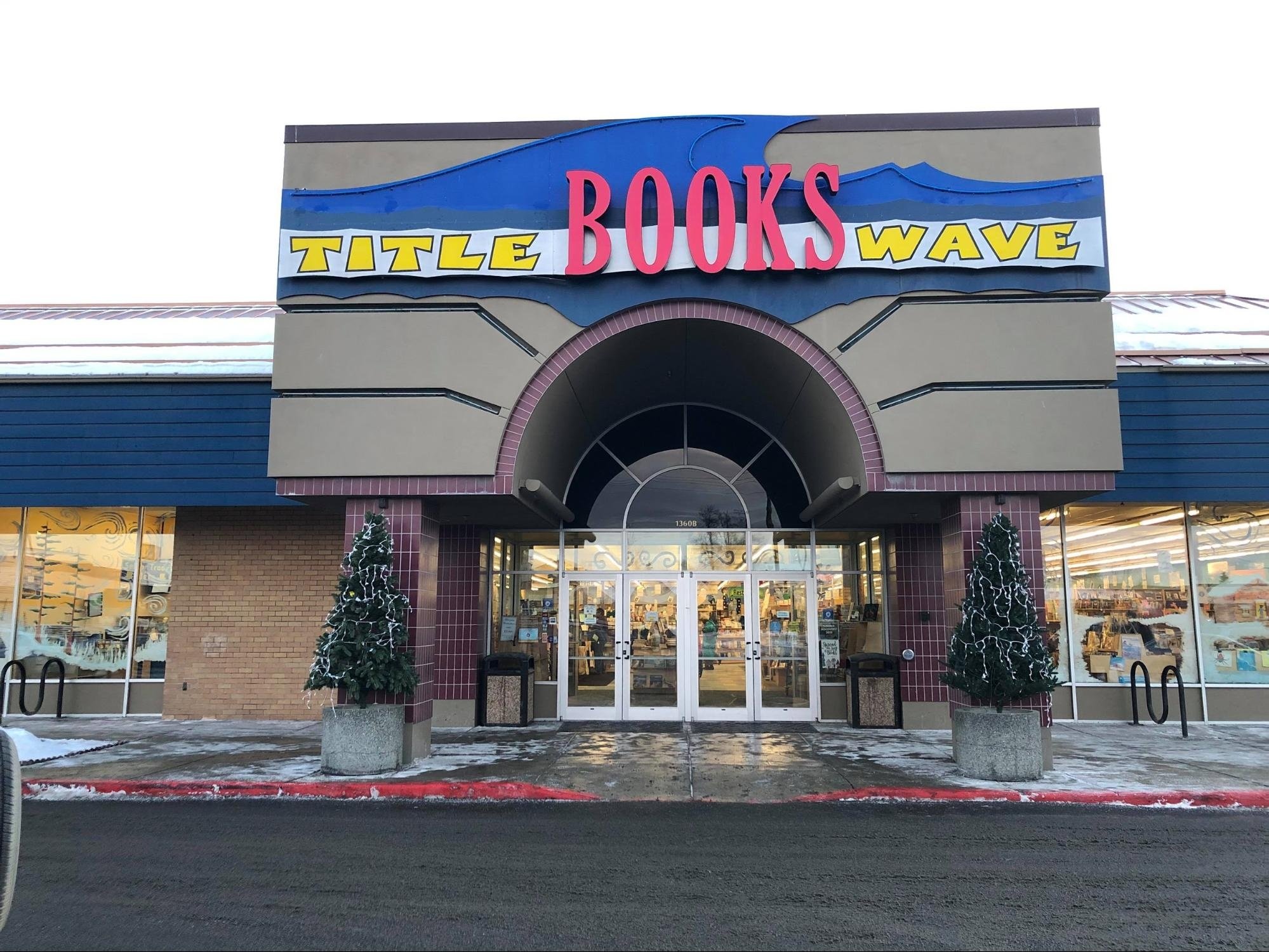 And of course, you can't visit Anchorage without trying the best pizza in America from Moose's Tooth. The Moose's Tooth, The Bear Tooth, Bear Tooth Theatrepub and The Broken Tooth offer dining experiences ranging from tasty pizza, fusion dishes like the Caribbean Burger and Challah Berry French Toast to microbrews and live concerts. There can be long lines so plan accordingly. Locals know to eat dinner early or get lunch late!
Alaska is so vast and there is so much to see and do, it just cannot be covered here, completely. Nor can it be seen in just one visit! Many people that have come to visit us in Alaska have come back over and over. The vast wilderness, variety of experiences and the open and friendly people will win you over. See you on the trail!