The mere mention of Hawaii instantly draws you to think of palm-fringed shores, the native hula dance and cerulean blue seas that simply dazzle all year round. Not to mention the transcendent aloha spirit that brings about great warmth and hospitality! Indeed, so many beautiful epithets can be used to describe this heavenly chain of islands. Yes – Hawaii comprises of eight main islands with a core six that permit visitors.
Hawaii's veritable goldmine of natural beauty goes beyond its world-renowned Waikiki Beach, volcanic series or its scenic hiking trails. In fact, there is a lot to unravel about this mystical island!
Forget the postcard-worthy depictions just for a moment and see what else Hawaii is surprisingly known for. Hint: The apparent curse of Pele, volcano goddess of Hawaii's Big Island, is REAL!
Expectation: Waikiki is the best part about Honolulu.
Nestled on the south shore of Oahu, Waikiki Beach practically earns the sobriquet of being one of the world's best beaches. This beach sees over four million visitors a year and offers stunning views of Diamond Head, the iconic volcano crater that makes for a sensational backdrop.  
Reality: Haleiwa town, Pearl Harbour and Ko Olina resort area are even more fascinating!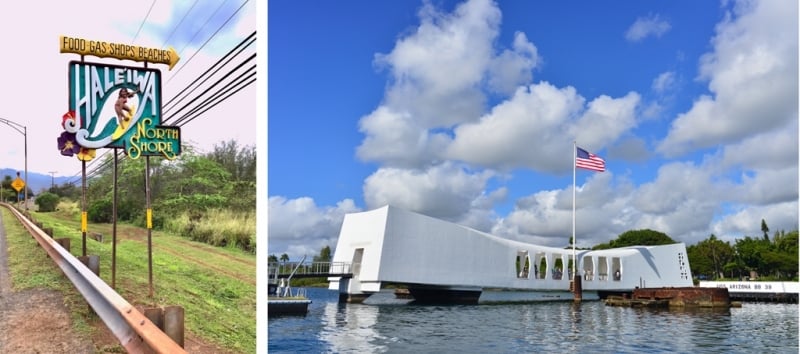 There is no doubt that Waikiki is beautiful but there are so many other hidden gems within Oahu that are even more breathtaking, especially due to the fact that they are not overcrowded and overly commercialised. Take for example the Ko Olina resorts where Aulani, a Disney Resort and Spa as well as the esteemed Four Seasons Resort Oahu are situated at. This area is home to gorgeous beaches where you may even witness whales in the horizon! The tranquility is definitely worth appreciating as you escape the hustle and bustle of the city centre.
Haleiwa in North Shore is also a quaint little town to explore where you can also find the famous Matsumoto's Shave Ice. This area is also home to beaches which offer world-class wave breaks bound to delight every surfer. Pearl Harbour might, in essence, be the best part about Honolulu; it captures so much of the tragic historical occurrences and beautifully commemorates the fallen men through the memorial sites. A visit to Pearl Harbour is more often than not, a very eye-opening one.
Expectation: The popular American drama, Hawaii Five-0 was filmed here.
Yes, we all know Hawaii Five-0 was (obviously) shot here in Hawaii, mainly in downtown Honolulu. If you're a huge fan of Steve McGarrett and watch every single episode of the eight seasons and counting, you would probably be able to recognize noteworthy locations such as Ali'iolani Hale (Five-0 Headquarters), Hilton Hawaiian Village and Kualoa Ranch.
Reality: Well… so were Jurassic Park, Lost, 50 First Dates, Kong: Skull Island, Jumanji and many other classics!

Hawaii Five-0 is not the only hit TV series filmed here. Kualoa Ranch, a sprawling 400-acres natural retreat, has been the prime filming location for a dizzying array of television series and Hollywood blockbusters. A whopping 30 films and 24 television series productions to be exact! The most famous one is definitely Jurassic Park with Jumanji being filmed most recently in 2017. Fans of medical drama ER, North Shore or even The Amazing Race will find this legendary private nature reserve very familiar too.
Expectation: Western cuisine reigns supreme.
With the impression that Hawaii is part of the United States of America, it is pretty natural to assume that Western food will be highly prevalent aside from some fusion fare thanks to Asian influences.
Reality: There is actually a diverse culinary scene here from poke bowls, loco moco, saimin and poi!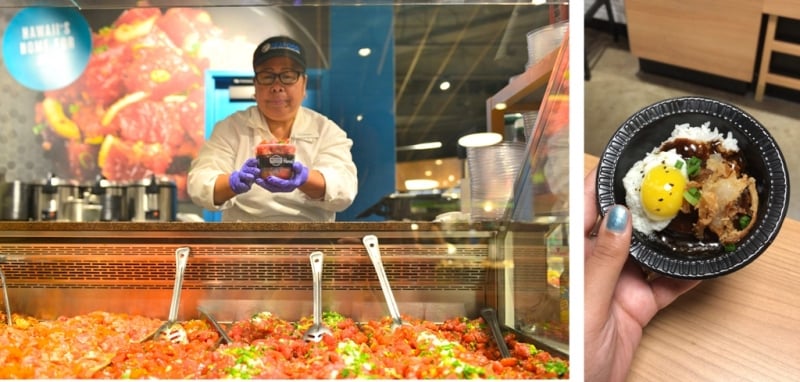 In all honesty, Western food is not as raved about in Hawaii. Burger lovers, do not despair! You will still be able to suss out top-notch burger joints (Mahaloha Burger and Teddy's Bigger Burgers!) where you can enjoy those succulent patties.
The food landscape in Hawaii is actually very distinct. The dishes are a reflection of the melting pot of cultures that stem from the varying ethnic backgrounds of the locals. Japanese, Chinese and Korean influences are particularly strong as you sample unique food items such as Spam Musubi (spam sushi), Kalbi (Korean BBQ short ribs) and Manapua (Cantonese-style dumplings) in the Aloha State! There is no doubt that Hawaii reveals a savoury blend of local and international cuisines for all to enjoy. Remember to have your poke bowls for pupu (Hawaiian for appetisers!).
Expectation: You will find usual American grocers like Costco, Target and Walmart everywhere.
Let's be honest now, we all go a little crazy when we step into these supermarkets that appear more like giant warehouses chock full of groceries and household items. With aisles after aisles of goods, a supermarket visit here could probably take half a day. The best part of it all? The competitive prices which also means that you save quite a bit!
Reality: Foodland is the most prominent supermarket chain and can be found ONLY in Hawaii!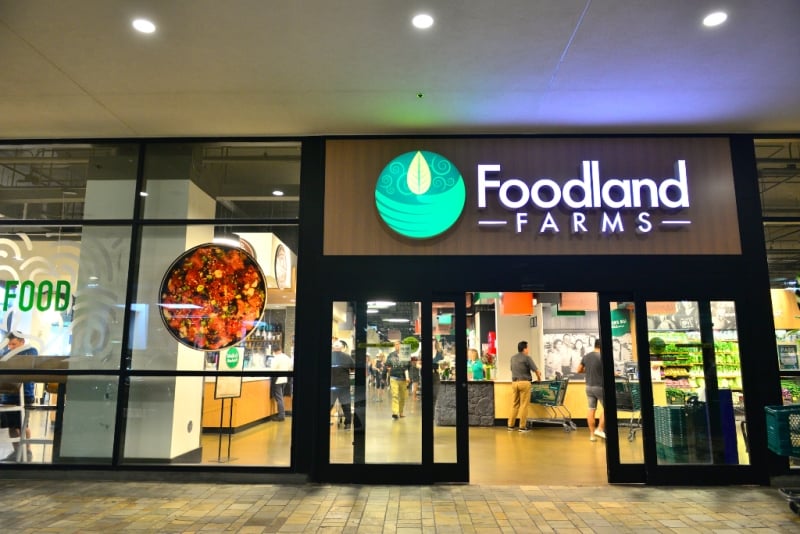 In Hawaii, you do not have to look for the abovementioned supermarket chains. Instead, Foodland has to be one of your must-visit places! This happens to be Hawaii's largest locally owned supermarket chain and has 32 outlets all around the state.
Aside from carrying all the national brands, Foodland goes on to include local products and food such as poke (one of the best places to try it!), mochi, prepared sushi and fruits. Yes, there's just something about Hawaiian pineapples that make them so delicious. Grocery shopping no longer becomes dreary and in fact, is a lot more exciting with all the unique native products waiting to be discovered!
Expectation: It's perfectly fine to take home a seashell or lava rock with you when at the beach.
You might already be thinking what could possibly be the issue of taking home a couple of precious seashells from the beach… Besides, that is probably one of the best (and free) souvenirs for you to remember a particular place.
Reality: Hawaii's Pele Curse sees visitors worldwide returning sand, rocks and other natural materials to relief their apparent bad luck!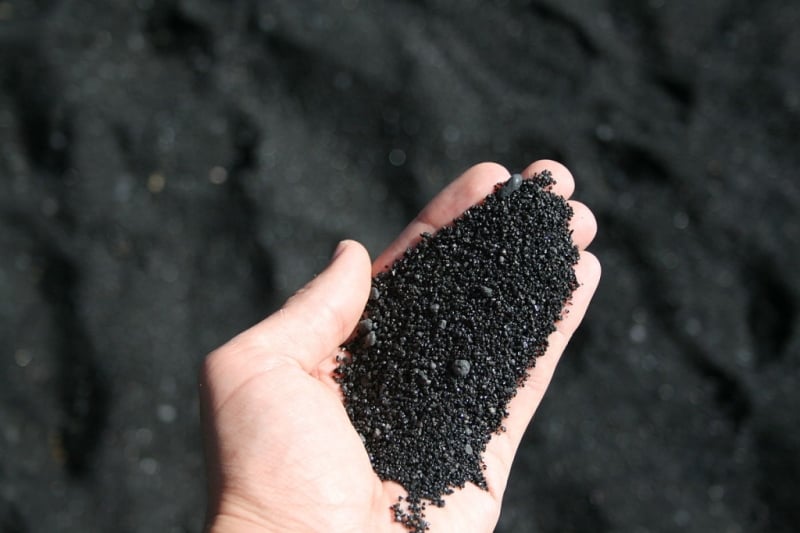 This is NOT a joke. Apparently, many visitors from all corners of the globe mail back purloined lava rocks, sand and seashells after facing streaks of bad luck. They actually post these items right back to Hawaii in fear of Pele's comeuppance and bear hopes of reversing their misfortunes.
According to legend, the zealously protective goddess Pele views lava rocks as her "children". Thus, when the rocks (or anything else that belongs to her) get taken away, her fury will cause her to exact terrible revenge. This modern Pele curse is propagated by tourism sites as well as guidebooks to constantly remind visitors not to remove anything in order to preserve the sanctity of the area.
Few places are steeped in mythology as the Hawaiian islands. When in Honolulu, you will always be reminded by fellow tour guides and park rangers not to pick anything up and take home. As the adage goes, "what's natural to Hawaii should stay in Hawaii." You have been warned, take home some macadamia chocolates instead!
Expectation: You'd think tourists mostly come from mainland United States.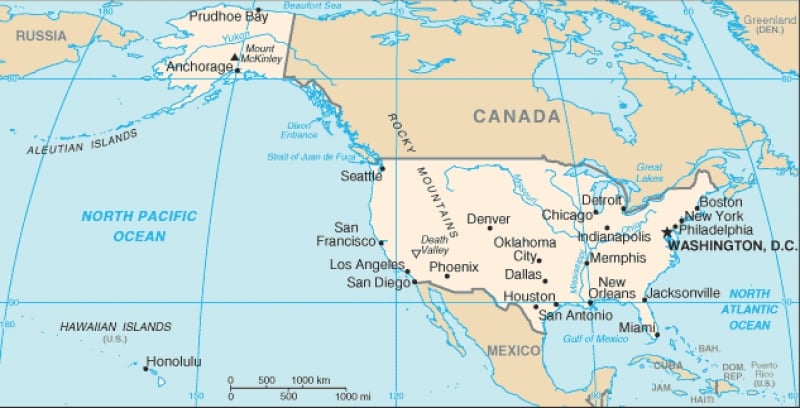 Based on Hawaii's geographical location, it would make sense to narrow down the fact that most tourists come from mainland United States, notably from the West Coast.
Reality: Honolulu actually attracts lots of visitors from East Asia!
In reality, principal travellers come from countries such as China, Japan and South Korea. Their relative geographical proximity makes Hawaii an optimal choice as flight durations do not span more than nine hours. With Japan's economical and historical ties to the USA, this might not come as much of a surprise. However, you will definitely be appalled at the number of Chinese and South Korean visitors all around. In fact, you hear more Korean and Mandarin spoken instead of English when at the shopping malls or factory outlets!
Expectation: Flight tickets to Hawaii are super exorbitant…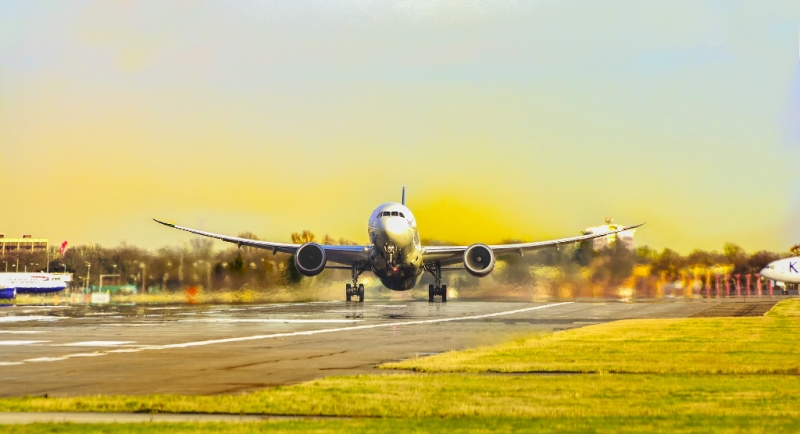 You'd think that getting to Hawaii would incur lots of costs due to its location being isolated from larger continents. Therein lies the thought that connecting flights may be needed to land in the capital city of Honolulu.
Reality: There are so many options now with budget airlines such as Scoot offering affordable rates!
As travel modes continue to evolve, you can now tap on the use of budget carriers to get to long-haul destinations such as Honolulu. These low-cost carriers will ensure that your tickets are a bang for your buck so that you can better spend your cash on more retail therapy and food in the Aloha State! Sounds like a win-win situation right? Just remember to do your research prior to booking anything.
Just when you thought you had Hawaii all figured out, you might have missed some of these realities. You just need to be there and experience it for yourself! Do not procrastinate that trip to Hawaii anymore and take advantage of Scoot's fuss-free flights to Honolulu via Osaka! Let paradise surprise you when you see it with your naked eye. We promise you, you will have zero regrets.
---
Special thanks to Scoot and Hawaii Tourism SEA for making this trip to Honolulu possible. Scoot flew me in their new Boeing 787 Dreamliner comfortably and ensured that the flight experience was smooth throughout. If you wish to head to the beautiful islands of Hawaii, Scoot can certainly make your dreams come true.