As we all know, Europe is a pretty diverse continent – a continent with an overwhelmingly rich history, many different cultures and languages, and a wide variety of landscapes and coastlines.
While it will take a lifetime and more to discover all that Europe has to offer, every traveller can aspire to complete this Europe Bucket List. The fifteen uniquely-European experiences featured on this bucket list will give you a healthy dose of everything European. If you have already been to Europe, how many have you completed? If you've never been to Europe, then now you know where to begin.
1. Hike the Alps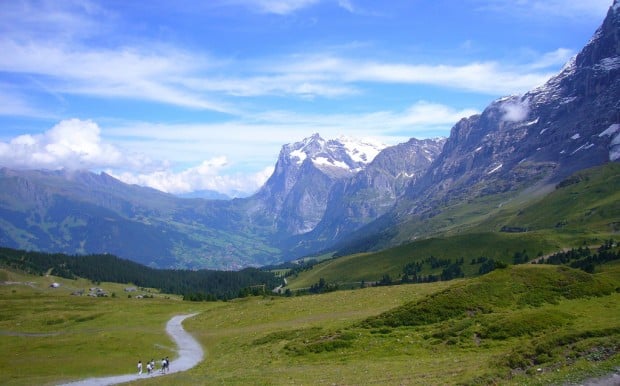 Image Credits: Jofre Ferrer
The Alps are both one of the most spectacular and one of the most accessible mountain ranges in the world. Stretching across France, Switzerland, Austria, Italy and Slovenia (and technically Monaco and Germany too), the Alps offer world-class hiking, from scenic day hikes to some of the world's greatest multi-day mountain treks. Whether you want to enjoy the views of grassy Alpine meadows dotted with cows and lake, or actually scale a rugged mountain peak, the Alps are the place to go.
2. Have a pint of Guinness in a local Irish pub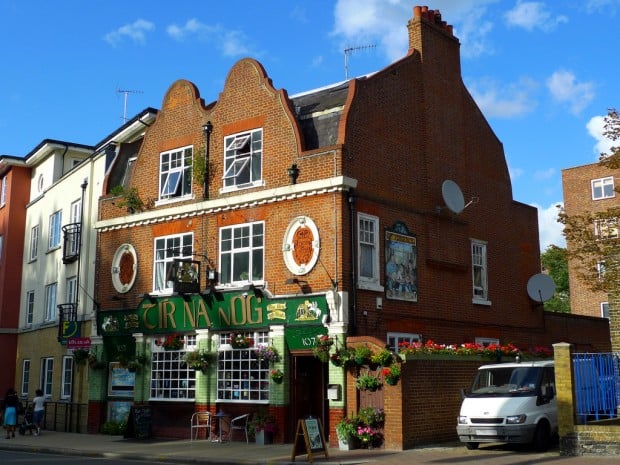 Image Credits: Ewan Munro
Ireland has many symbols, such as the well-known clover leafs, leprechauns and harps, but what Ireland is also famous for is its plethora of pubs. The atmosphere of an Irish pub is unique in the world, always lively with chatter and trad music, the clinking of glasses and bursts of laughter. If you haven't had a big pint of Guinness in a local pub in Ireland, you haven't properly visited the country at all.
Also Read: Tourist Traps to Look Out for in Europe
3. Tour the canals of Amsterdam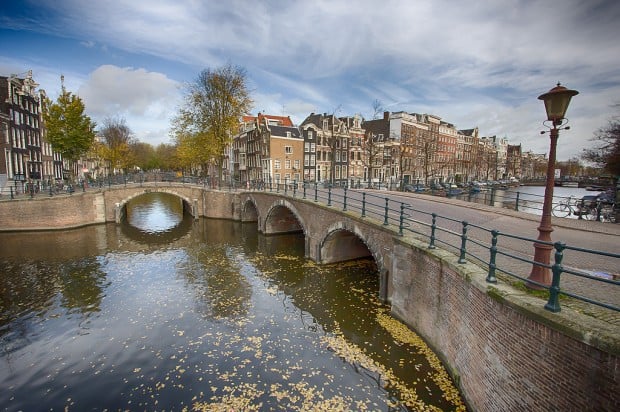 Image Credits: Edward Dalmulder
The canals of Amsterdam are renowned around the world, lined with typically Dutch row houses, trees and railings against which lean dozens of bikes. There are many things to do in Amsterdam, but an essential one is taking a boat tour through the canals.
4. Drink coffee in Vienna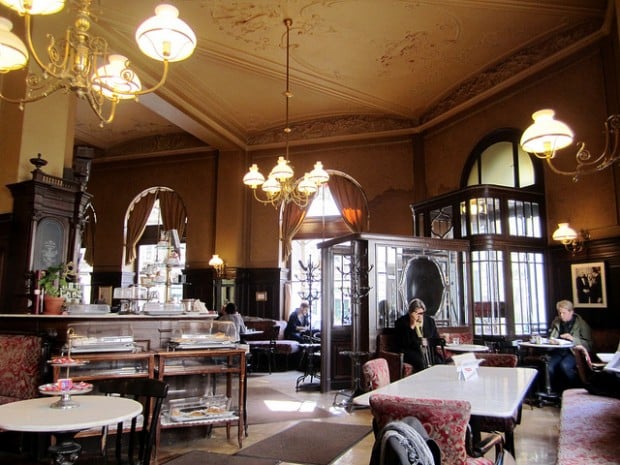 Image Credits: La Citta Vita
There is a whole subculture of coffee in Europe; every country has its own typical coffee habits, from the cafés of Paris to the trattorias in Rome. But if you must choose one place to sample coffee in Europe, let it be Vienna, Austria, where the coffeehouses are a vital part of the city's cultural life – a cultural life that also revolves around classical music, operas and stunning old and new architecture.
5. Visit the world's best museums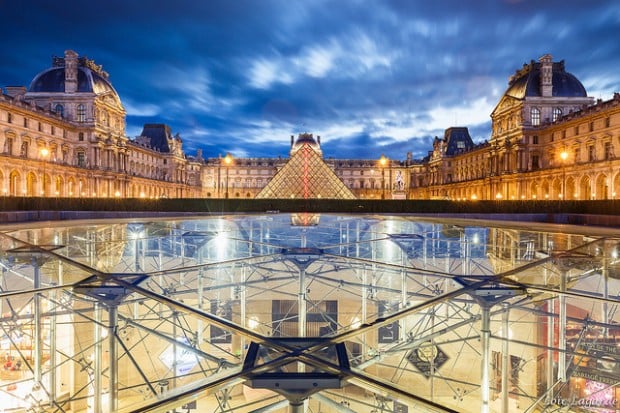 Image Credits: Loïc Lagarde
Many (most) of the greatest museums in the world are found in Europe. Museums such as the Louvre in Paris, the Hermitage in St. Petersburg and the Prado Museum in Madrid, are absolutely phenomenal. There are dozens more, though, all scattered about the many different countries in Europe. Literally every country has at least one museum that's worth visiting.
6. Swim in a thermal pool in Iceland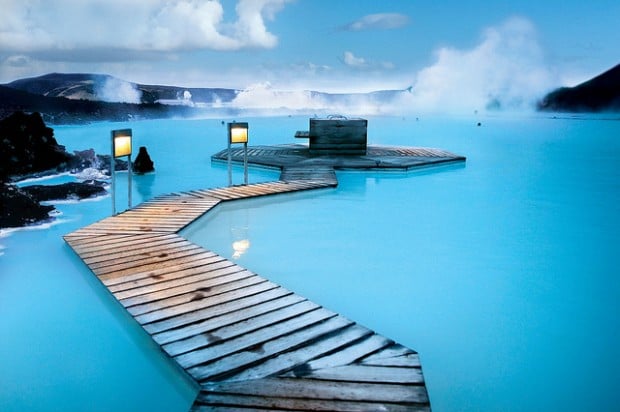 Image Credits: Roderick Eime
A land of volcanoes and glaciers, thermal pools and geysers, Iceland is a unique country. Although rather off the beaten track, this country offers spectacular natural scenery, including waterfalls and vast expanses of wilderness. Enjoying one of Iceland's natural hot springs is definitely a once-in-a-lifetime experience.
7. Go clubbing in Berlin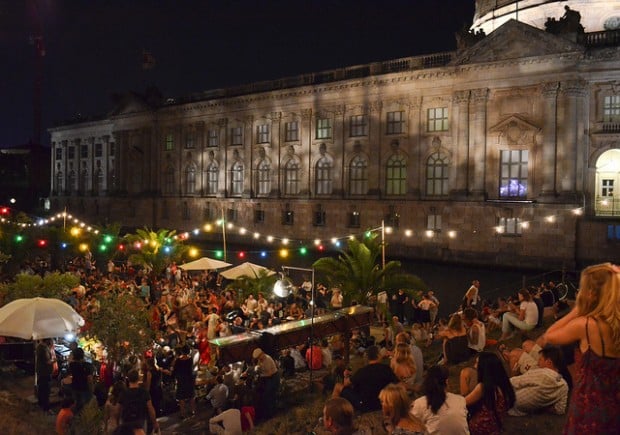 Image Credits: tom_stromer
Berlin's nightlife is both famous and infamous. Germany's capital is home to some of Europe's greatest parties, best nightclubs and the most insane raves. The parties in Berlin are continuous; they literally go on 24/7. Additionally, the city has, of course, plenty of historic and cultural highlights as well.
8. Explore spectacular castles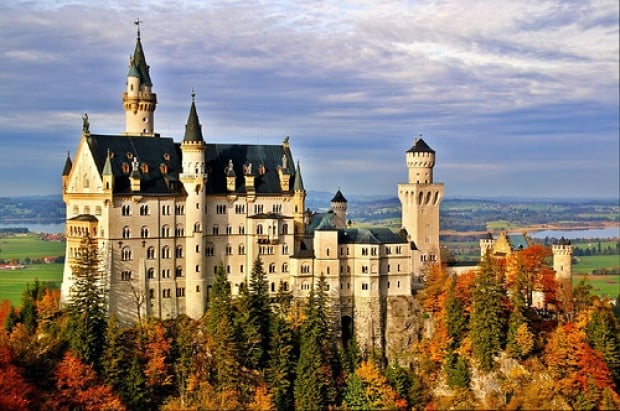 Image Credits: gerdragon
With a long feudal history, Europe was once dotted with small kingdoms, duchies, principalities and so on. Each of them had its own stronghold and palace – in many places there were even more than one. Nowadays, Europe is littered with old feudal castles, medieval fortresses, citadels and royal palaces, from the spectacular Château de Versailles in France and the fairytale-like Neuschwanstein Castle in Germany to the Gravensteen fortress in Belgium and Kilkenny Castle in Ireland. There are thousands of them.
9. Eat chocolate and drink beer in Belgium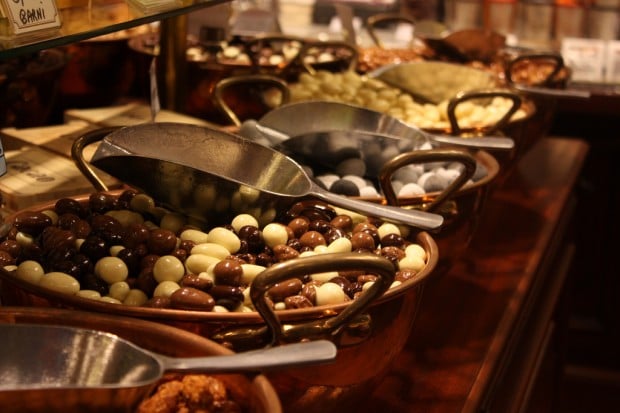 Image Credits: KLMircea
Belgium is the country of great food and excellent beer. When visiting, make sure to sample pralines, waffles, frites and stews. Meals can be complemented with hundreds of different beers, from the popular pilsner beers to world-renowned abbey beers.
Also Read: Where to Go For the Best Chocolates in Europe
10. Sunbathe on a Greek island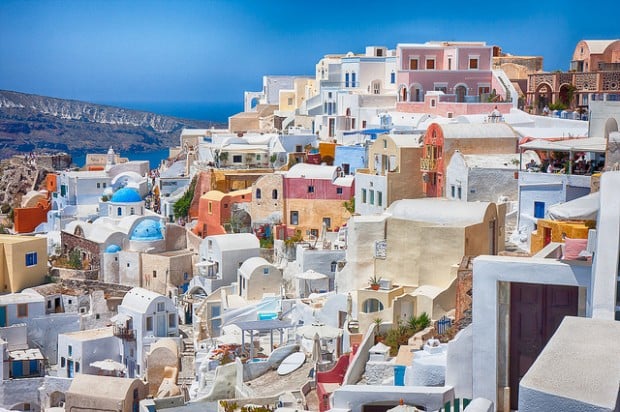 Image Credits: Edward Dalmulder
If you're looking for a beach holiday, there's no better place to go than Greece, which has hundreds of stunning islands. Check out the islands of Santorini, Rhodes and Crete, but also make sure to visit one of the lesser-known Greek islands.
11. Sample world-class wine and cheese in France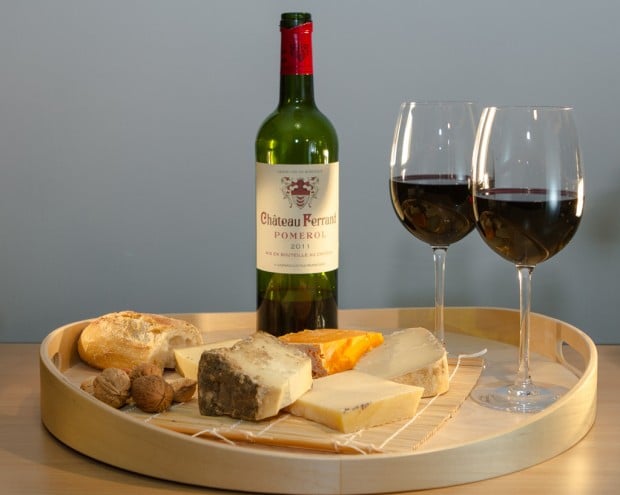 Image Credits: Isabelle Puaut
Nothing is quite as enjoyable as sitting on a sun-soaked terrace in a small town in southern France and having a glass of local wine and sampling a huge cheese platter. French cuisine is among the best in the world and trying local foods in France is without question one of the essential travel experiences in Europe that you should have.
12. Sail the Croatian coast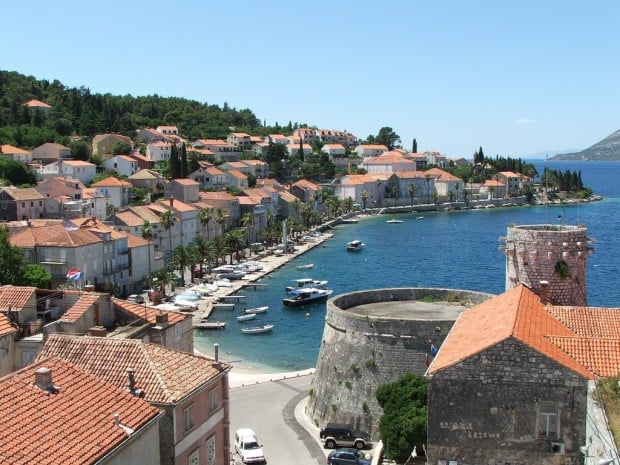 Image Credits: Stewart Morris
Younger travellers may want to head to Croatia and join a sailboat tour of the stunning sunny Dalmatian coast. This is still a rather cheap region in Europe and it's famous for its nightlife in summer.
13. See the fjords of Norway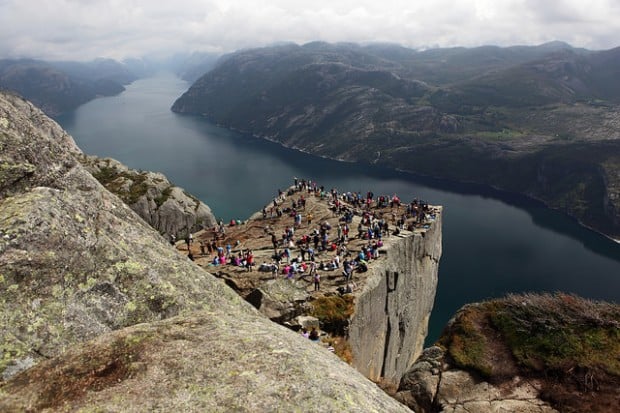 Image Credits: Andreina Schoeberlein
No landscape is as breathtaking as the fjords of Norway. Although there are countless fjords along the extensive Norwegian coast, the fjords in western Norway stand out and are the most popular. Places such as the Geirangerfjord, Sognefjord and Lysefjord will leave you speechless and overwhelmed.
Also Read: 10 Most Romantic Cities in Europe
14. Enjoy tapas in Madrid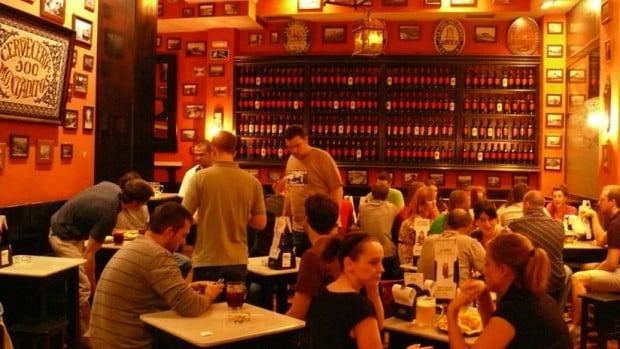 Image Credits: calafellvalo
It's hard to pick a top thing to do in Spain, but eating tapas is a strong contender. When visiting Spain, make sure to spend a few days in Madrid and enjoy these little plates of wonderfully diverse foods.
15. Gaze at the Northern Lights in Sweden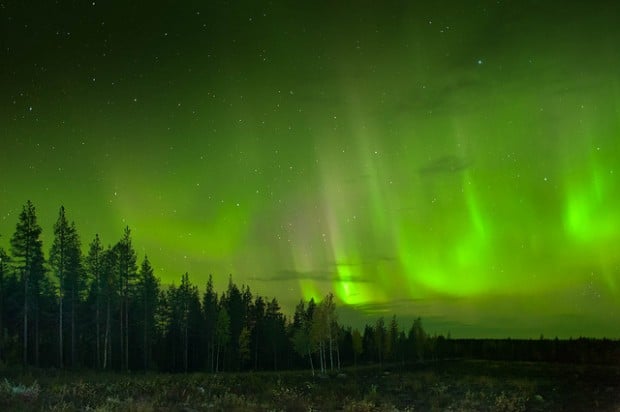 Image Credits: Henry Kangas
While the lights at Christmas markets in central and western Europe are definitely enjoyable too, it's the northern lights in Swedish Lapland that you really should see. Located around the Arctic Circle, Swedish Lapland is one of the best places in the world to see this majestic natural phenomenon.