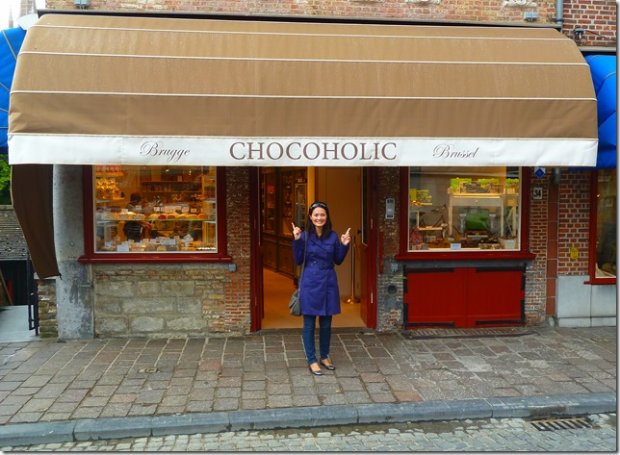 "If something is unladylike and fattening, it must be a lot of fun"- motto of my younger self.
I'm in love with chocolates so much that when I first came to America, all I ever wanted to see and go to was not Disneyland but Hersheypark in Pennsylvania. It was stepping foot in Hersheypark where I had a dream of one day travelling the world tasting the best chocolates. So when I came to Europe in summer of 2012, I vowed that I will make that happen. I have indeed consumed an unholy amount of chocolate that can make me an expert in this field.
So without further ado, I'll show you my own discoveries from my time in Europe from summer of 2012 to spring of 2013 complete with my recommendations for your sweet tooth.
Proceed with caution and enjoy!
Also read: 5 Most Photogenic Places in Europe for Shutterbugs
Switzerland
Cities I covered: Zurich, Lucerne, Basel, Zug and Geneva
My first stop in Europe was in Switzerland. Of all the connecting flights I'll ever get, it was Zurich. And the only relative I have in Europe resides where else but Zurich. And it was summer. How luckier can I be? It was meant to be.
Also read: Swiss Bucket List: Switzerland Destinations with Best Views
I spent about three weeks in Switzerland, travelling through various cities and of course doing my research and chocolate tastings.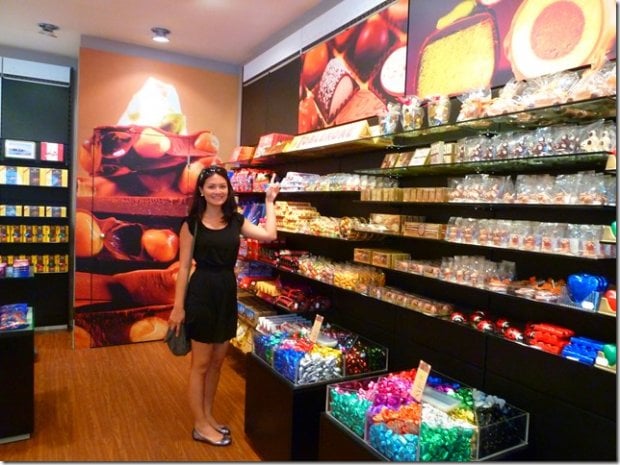 You might say that you've already tasted Toblerone. But I tell you the taste is so much different than the ones outside Switzerland. It is where it originated from after all. The difference is Swiss milk. So whoever is travelling to Switzerland should try their original version. I tried the white, the dark, the plain and the one with the snow capped white.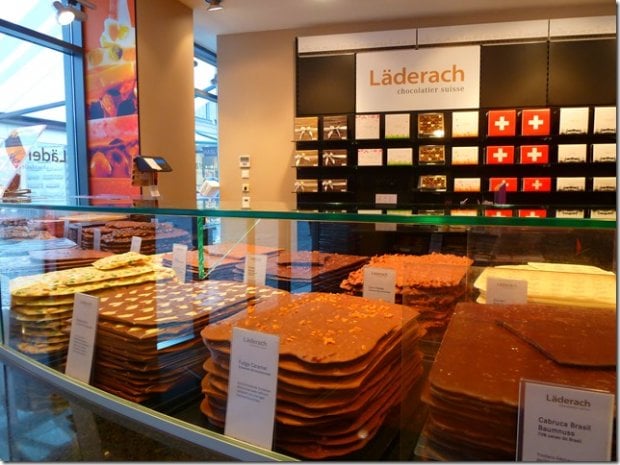 Laderach is a famous Swiss chocolate brand. I didn't try it in Switzerland but at the border of Switzerland and Germany. I'm so glad that I didn't miss it. It's very popular with tourists as they have exquisitely fine chocolates that are so fine, you'll find it hard to stop.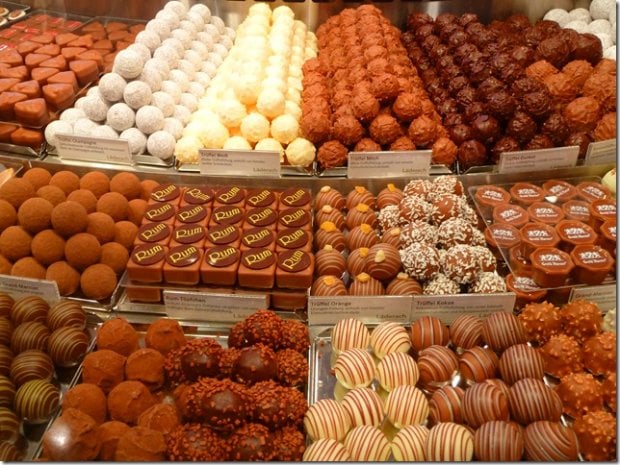 I'm a big fan of the milk chocolate. The taste is between white chocolate and dark chocolate. From too sweet to bittersweet to just right. Hmmmm.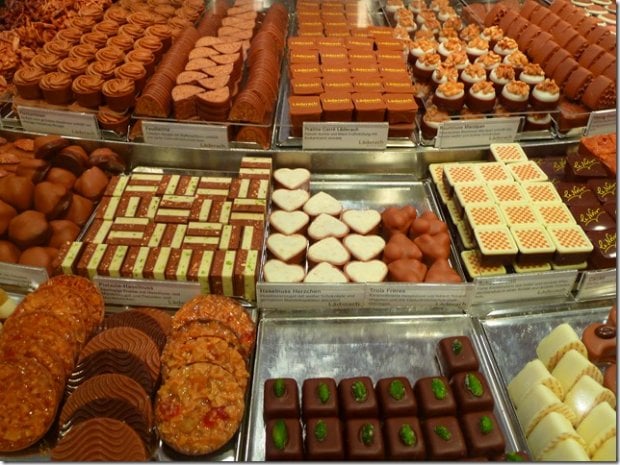 And the one with pistachio nuts. That chocolate rocks!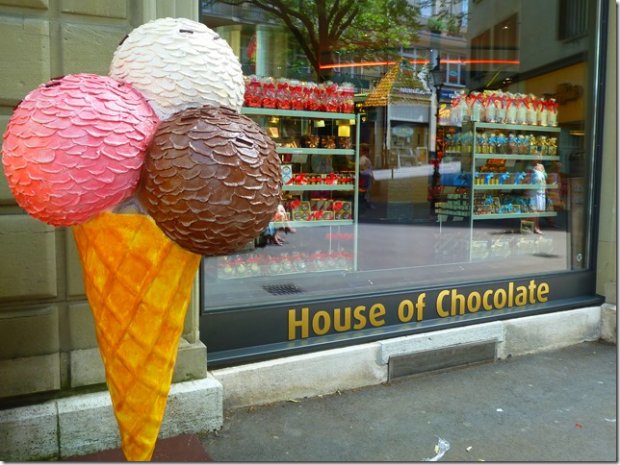 Swiss Brands I love and recommend:
Lindt – if you just want to stick to the usual.
Frey – if you prefer not too sweet ones
Sprungli – they are known for their truffles and they have the most wonderful truffles! Dining at their restaurant in Zurich Bahnhofstrasse is also a delight!
Cailler – my most favourite among all the Swiss Chocolates I've tried.
Movenpick – ice cream is delish! I loved the pistachio flavoured one. Can't leave Switzerland without trying this.
Kambly – best cookies and biscuits in Switzerland and the best gift to give to sweet toothed friends. You'll be their sweetest friend ever.
Swiss Air – possibly my most favourite airline next to Cathay Pacific, just because they give free chocolates on the plane. Their chocolates are delicious!
Belgium
Cities I covered: Ghent, Brussels, Bruges and Antwerp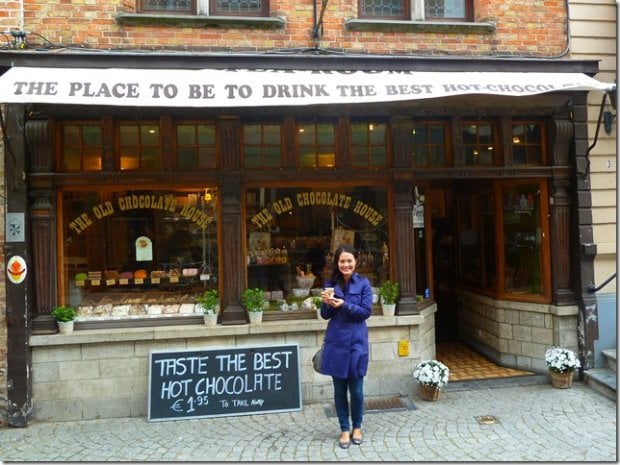 Yes I was here too
Ok, let me address this picture first. This one was taken at The Old Chocolate House in Bruges. My verdict, nah. Not the best in the world. I'll cover the best Hot Chocolate when we get to Spain.
For now, enjoy my research with Belgian chocolates.
Also read: Belgium: The Place for the Arts and Culture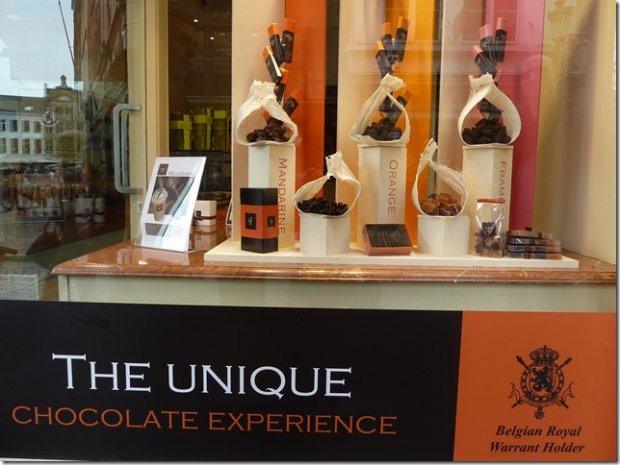 I'm a huge fan of dark chocolate + orange combination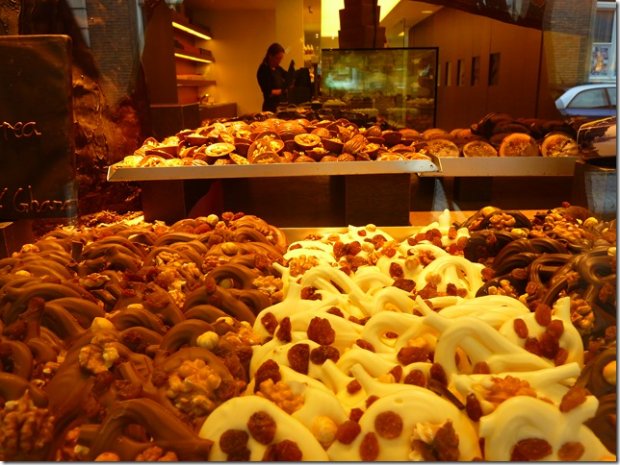 Chocolate covered pretzels and nuts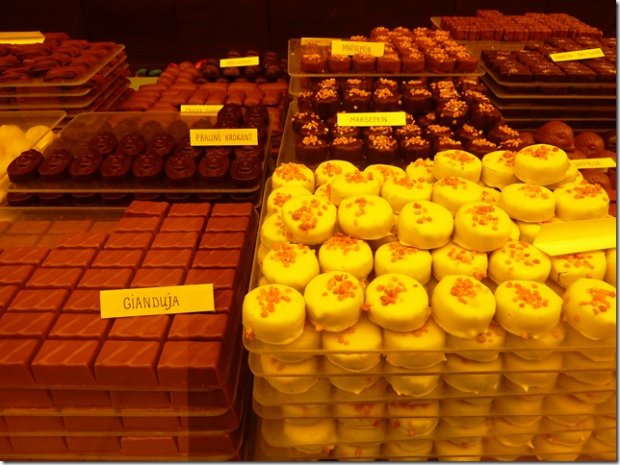 More Belgian pralines. I wonder who can say no to Marzipan?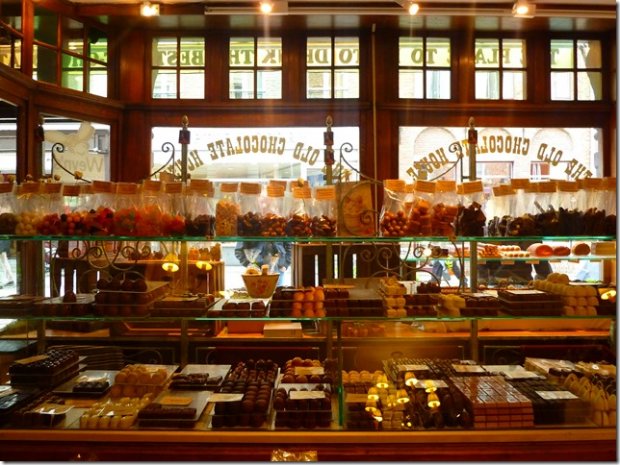 The interior of the Old Chocolate House, where I tried 'The Best Hot Chocolate'.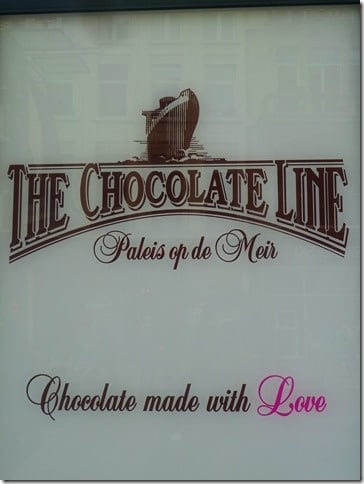 I will miss all the museums in the world but not the chocolate museums. In Belgium, they really made the chocolate with Love! Here are some: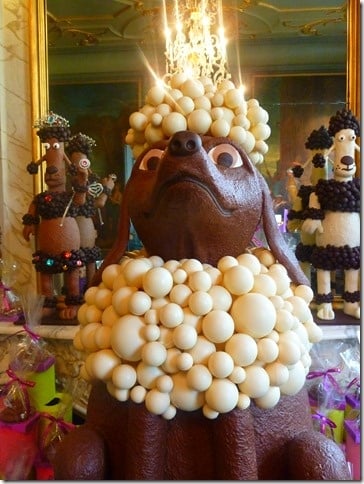 The Queen dog in Antwerp.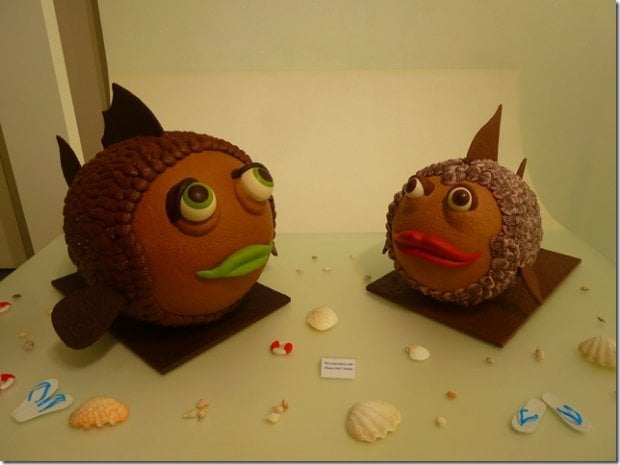 These fishes are just too fabulous to look at the tourists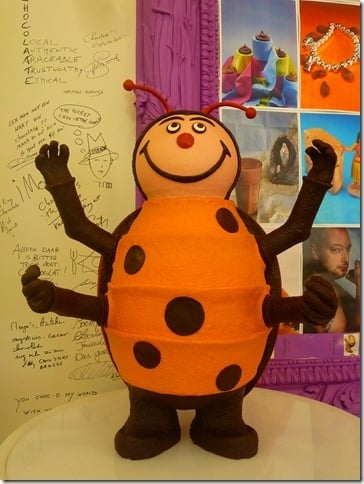 But this bee was excited to see me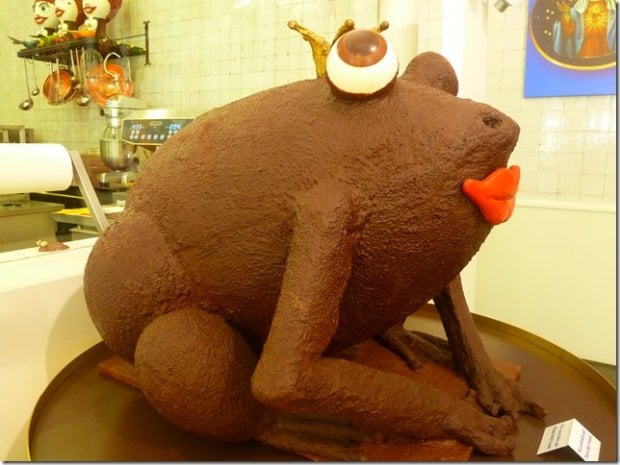 And so was this giant frog.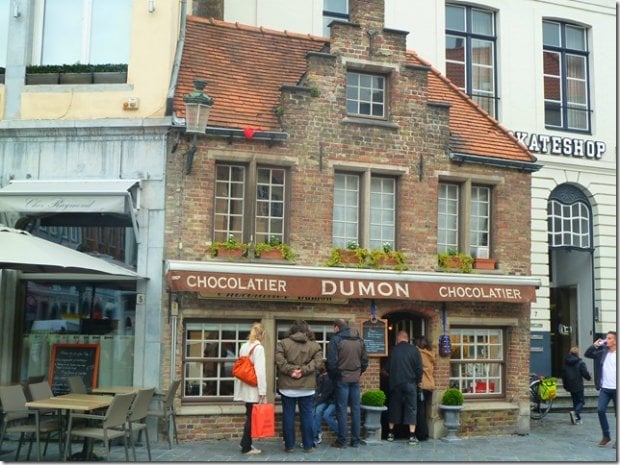 Belgian brands I enjoyed and recommend:
The Chocolate Line Antwerp – the chocolate museum I visited
Godiva – for the non adventurous, you can't go wrong with this
Leonidas – loved the dark chocolate
Guylian – for the super sweet toothed
Dumon – popular with the tourists for a reason
Cote D'or – unique taste, uniquely Belgian and just yummy!
Galler – perfection, you might just fall in love
Spain
Cities I covered: Barcelona, Stiges, Madrid, Toledo, Avila, El Escorial, Segovia, Salamanca and Granada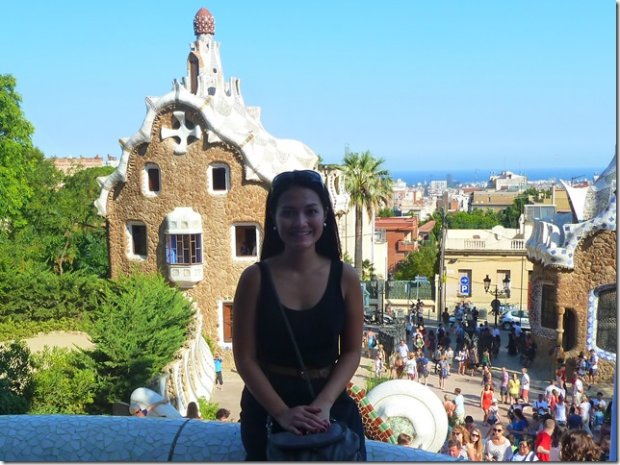 Gretel and fans in sunny Barcelona (not pictured the Magnum she ate before this was taken)
I admit that after spending ten days in Barcelona, I still wasn't able to get myself to Picasso museum. But, I was able to get myself to the Museu de la Xocolata. It's a long walk to get there but walking all day long in Barcelona was what I did everyday. I wouldn't miss it for any museum in the world.
Here are my findings: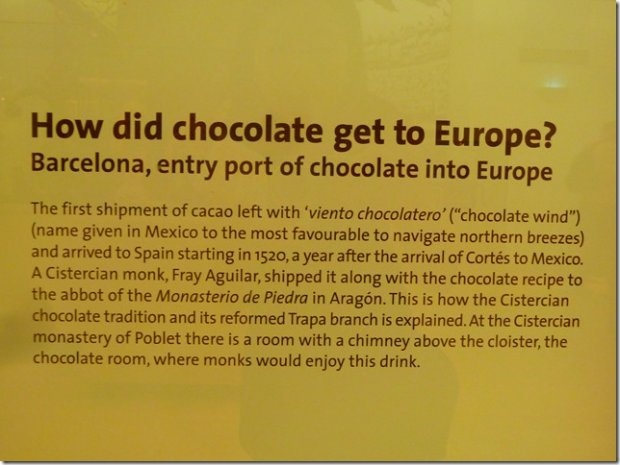 There is nothing more exciting than the history of Chocolate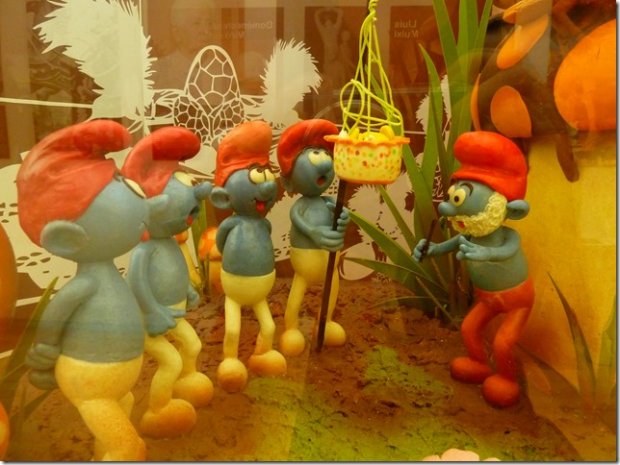 Or the smurfs made from chocolate.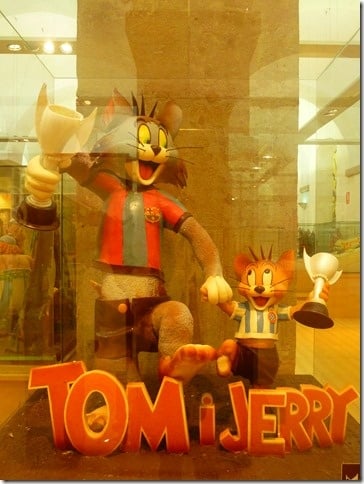 Even Tom and Jerry was there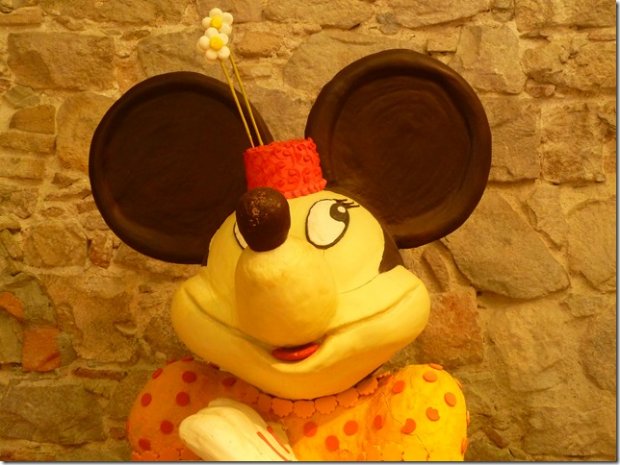 As well as Minnie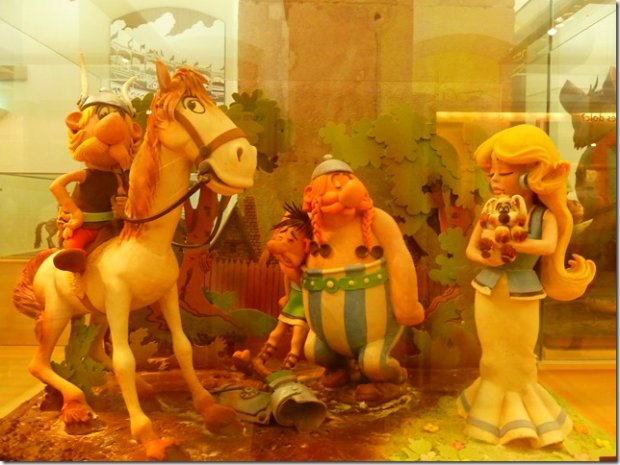 And a lot more of these people.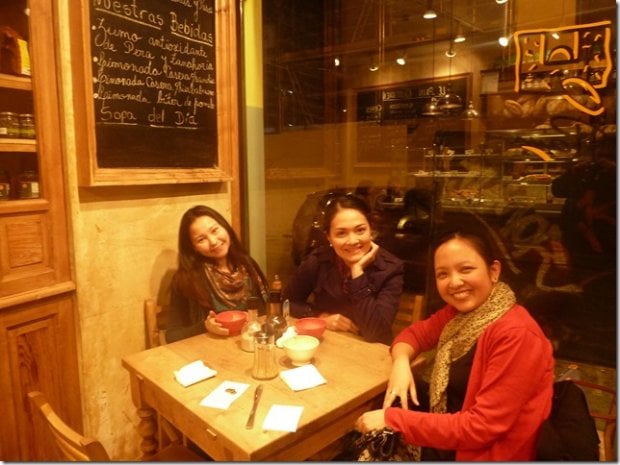 With my hot chocolate + brownies partners in crime in Madrid, Feb 2013
My recommendations:
Museo de Xocolata in Barcelona
Valor – authentic Spanish chocolate brand. Verdict: Amor
Cola Cao – the yummiest chocolate powdered drink, great for hot chocolates at home. You haven't been to Spain if you haven't tried this
Nestle Extrafino Dulce de Leche – extra fine chocolate that I always have in stock at home in Madrid
Nutella Crepe in Papizza, Sol, Madrid – is the crepe I always crave in Madrid for a midnight snack.
Chocolateria San Gines, Madrid – Chocolate con churros. This is a classic and historical spot. Every tourist in Madrid comes to this place.
Marzipan in Toledo – you cannot leave Toledo without trying their marzipan
Authentic Spanish chocolates in the small town of Avila
Embassy Madrid – is one of Madrid's oldest restaurants and they have the best hot chocolate in the world.
United Kingdom
Cities I covered: London, Birmingham, Brighton, Bath, Bristol and Canterbury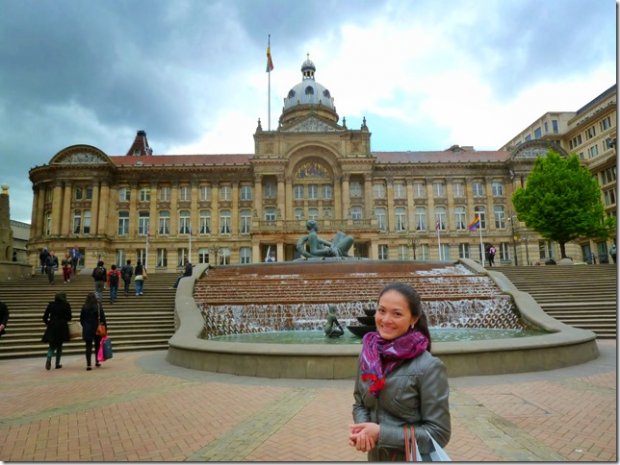 The smile of someone who has just gained five pounds in an hour
"There is no way I'm leaving England without going to Cadbury world."- the line I told my friends during my stay in London. Because I never really had any plans with my stay in the UK except to go to Cadbury world. I didn't make it the first time because I was late and we missed the bus. It was my only goal and I didn't even reach it. I almost cried chocolate tears.
I knew that if I'm not going to Birmingham, my chocolate adventures won't be complete. Luckily, my friend and I are such great travel buddies that he agreed to come back with me the following week to Birmingham and how happy we were.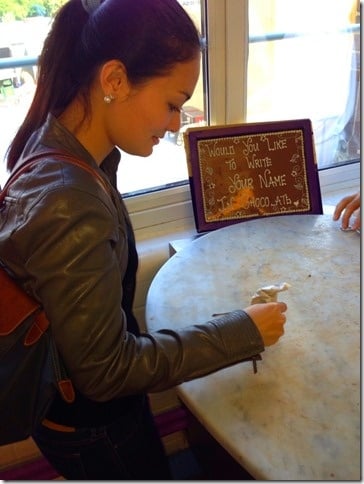 Leaving my mark with chocolate in Cadbury world. I waited for this my whole life.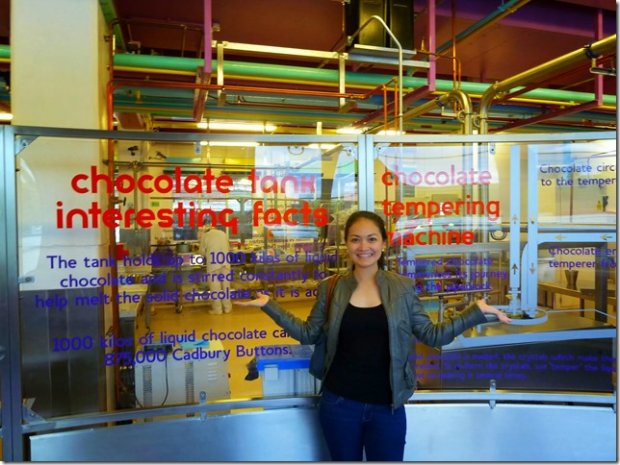 After sampling some chocolates, it was here in this factory where we watched how the chocolates were made. I was just too happy that day!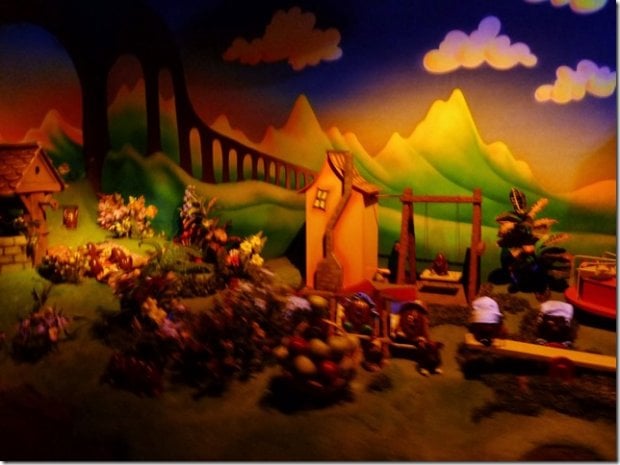 We also hopped on a ride and this was one of our views from the ride
"This is so exciting."- my friend tells me in the most boring tone during one of the rides
"What do you mean? You don't like the view? I'm loving it!"
I can assure you that the best way to annoy your gay friend is to force him to ride with you in one of the rides inside Cadbury world. You will be the only one smiling on your pictures. I know, I'm so lucky with my friends.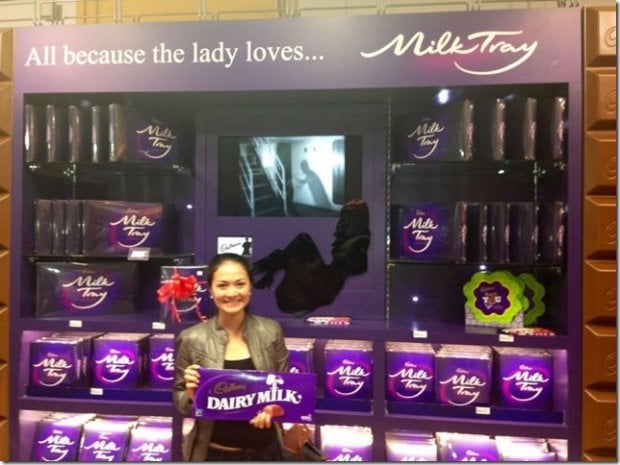 Recommendations:
Visit Cadbury World
Cadbury Crunchie, Bubbly, Twirl, Flake and Fingers
Okay so I chose all these 5 chocolates because all of them are not available in the US. Even if Cadbury is available worldwide, there are only specific Cadbury chocolate types that are available in the US. There were times in the past that I would have to go to Canada to get these types but no other country will have the best selection of Cadbury chocolates than their home country.
I'll also add Divine Chocolates because they are truly divine and are fair trade certified. It was introduced to me by my tour guide in London and they remain to be one of the best chocolates I tasted.
And there you have it. This concludes my chocolate adventures and I hope you find it as sweet as my adventures in Europe were.
Also read: 21 Famous Local Foods to Travel The World For
Do you have any recommendations for me? Leave a comment!
Wishing you a day filled with sweetness, laughter and a lot of fun,
Anna
Contributed by Annzventures.