The third Singapore store of Sweden's multinational furniture retailer is small in size. But it makes up for in other features unique from all other IKEA stores around the world.
As part of IKEA's efforts to expand and come up with new ways to serve customers, IKEA Jurong opened on 29 Apr 2021 with a first-of-its-kind small store concept. Located inside Jem Shopping Centre, IKEA Singapore's Jurong branch also boasts of a cashless shopping experience. Not to mention, more innovative digital features that allow minimal physical interaction while promising convenience.
Also read: You Can Now Enjoy IKEA's Famous Meatballs Even While at Home
IKEA Singapore's first small store concept
With its wide range of products and services, IKEA has been known to build stores that are anything but compact. In some countries, a single IKEA store would even outgrow a typical shopping mall or performance arena. However, this is not the case in the IKEA Singapore shop in Jurong. Encompassing 6,500 square metres within Singapore's third-largest suburban mall, it's actually the first small concept store of the brand.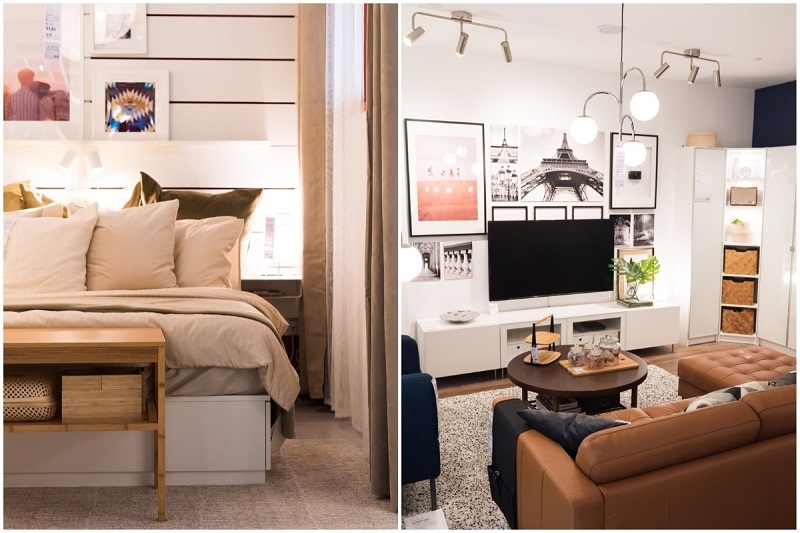 To put this in perspective, IKEA's Tampines store measures a whopping 70,000 square metres. Meanwhile, Singapore's first IKEA store now located in Alexandra Road spans 28,000 square metres. This makes IKEA Jurong roughly six times smaller than the former. It can be found on Jem's levels two to four, mixed among the mall's other lifestyle stalls Singaporeans and Singapore expats in the West side of the island nation have grown to love over the years.
Despite its small size, IKEA Jurong prides itself on convenience, providing three entrance and three exit points and with each floor having a theme of its own. The first level features only dining and living room products. The second level is all about the bedroom, bathroom, and workspace. On the fourth and topmost level, one will find all of IKEA's kitchen and outdoor area offerings together with the IKEA Swedish Food Market and the 152-seater IKEA Restaurant.
All in all, IKEA Jurong has over 2,500 home furnishing products. And unlike other stores of the home decor chain, it does not have a playground and self-serve warehouse.
Also read: Top 32 Things to Do in Singapore Including FREE Activities
All the innovative features it has instead
With convenience clearly not a problem for IKEA Singapore's third outlet, it amps it up further with innovative digital solutions. It offers totally cashless payments made possible by placing more than 20 self check-out counters throughout its different levels. Shoppers can pay using a credit card, electronic payment service provider NETS, or an IKEA gift card. They're also provided with queue monitors so you can check the number of people in line at a specific counter.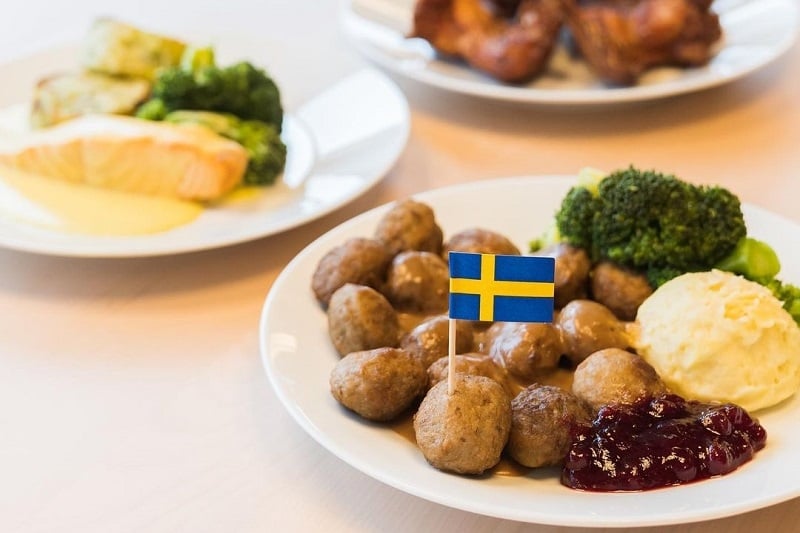 At level four, the IKEA Restaurant features a Click & Collect service. Using a QR code, you can order food from the restaurant, then pick it up from a designated counter when it's ready. Payment is also done online by following the instructions upon scanning the code. This helps keep the number of diners and shoppers at this part of the store to a minimum level, while also encouraging them to maximise their time around the store.
The Singapore outlet also comes with a children's digital interactive wall and eight one-stop kiosks that allow you to check an item's price, navigate the store, access the IKEA website, sign up for IKEA Family, and leave feedback. In addition, there are 19 digital stands that show the measurements of each IKEA product and how it can be best configured for your use. A beam projection is likewise embedded in selected furniture pieces. It shows the hidden features of a particular product if you want to know more about it.
In case that shoppers find it challenging to use these digital displays, or prefer to talk to an actual person, they can simply approach any of the six roving staff stationed on each level of IKEA Singapore's Jurong branch.
To visit the IKEA Jurong store in Singapore, make your way to Jem Shopping Centre. The mall directly connects to Jurong East MRT station, with the Jurong East Bus Interchange close by. The store is open daily from 10am to 10pm, while the IKEA Restaurant can be visited until 9.30pm.
---
All images credited to Jem Singapore.