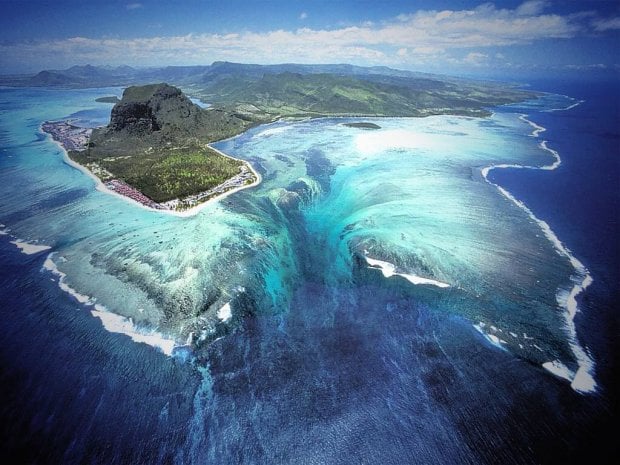 Image credits: http://bit.ly/1oZHd4U
What's your first impression of the photo above? You'd likely guess it's a naturally occurring phenomenon. It convincingly looks like an underwater waterfall, but in reality, this illusion is created by the runoff of sand and silt deposits. Illusion or not, it is truly a magical sight to behold.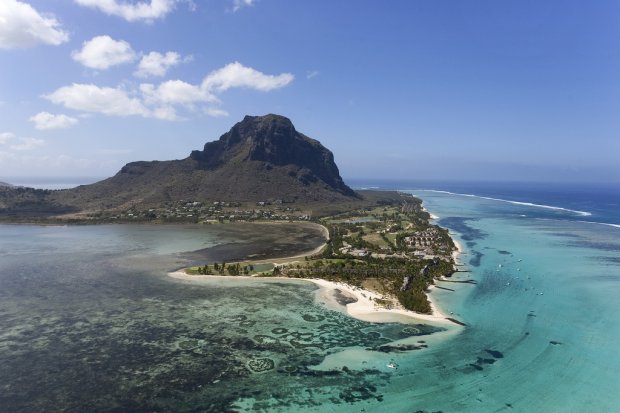 Image credits: http://bit.ly/1r6lDiq
Situated off the island of Mauritius, this little piece of paradise has become a famous tourist attraction. Found in the same spot is the Le Morne Brabant, a basaltic monolith with a summit 556 metres above sea level. Due to its historical significance of slavery in Mauritius during the 18th and 19th century, the whole area called Le Morne Cultural Landscape, is recognized by UNESCO as a World Heritage Site.
-20.451050, 57.314346,Le Morne Cultural Landscape Mauritius
Want to see the beautiful landscape of the underwater waterfall? Plan your trip to Mauritius now with TripZilla.