Until you have your passport photo taken in a real passport studio — rather than a typical rush ID service — you'll never know the feeling of having one that's actually flattering and something you can be proud of. That's not to say they don't exist, but they're certainly hard to come by. In the same way, such studios are almost impossible to find. Not if you're in New York, that is.
In the SoHo branch of the popular luggage shop, RIMOWA, you'll find a passport studio that's built to solve all your passport photo-taking woes, or most of them anyway. The studio is located in the centre of the shop and offers free passport photo services. It covers having your picture taken in the cutting-edge booth, up to getting the print and email copies of what you came for.
Also read: 12 Coolest Passports of the World and the Inspiration Behind Their Designs
How to get a passport photo in RIMOWA
"The RIMOWA Passport Studio was designed to create an elevated environment to renew your passport photo, including comfortable seating, flattering lighting, and a seamless automated user experience," the brand shared. With the self-service booth, visitors will have total control of how they want their next passport photo to look like.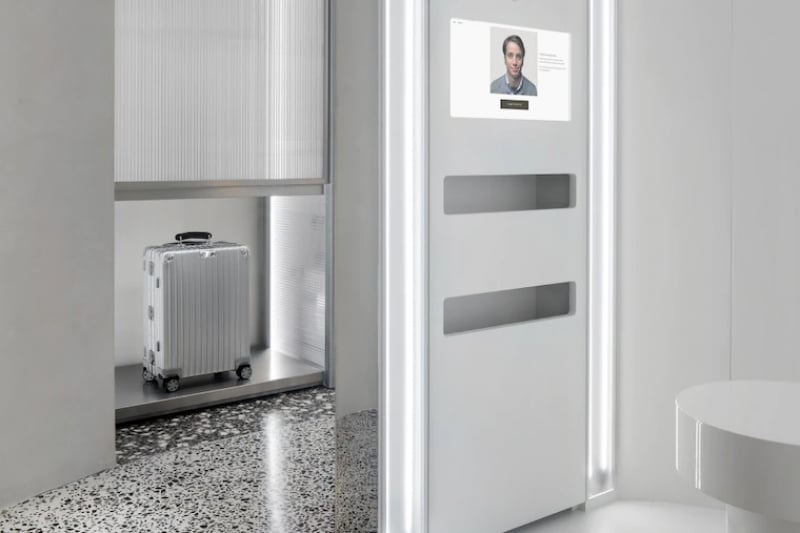 To get your free passport photo in RIMOWA, you'll just need to visit the shop located at 99 Prince Street, New York City. Walk-ins are allowed and no prior appointment is required. Head to the passport studio, which you hopefully won't mistake for a fitting room or elevator because of its stylish yet also minimalistic design. Sit on the provided chair, facing the side with a monitor attached to it, and follow the given instructions.
Once your photo has been taken, simply wait for the physical passport photos to be printed on the spot. There's also the option to have them in digital versions for safe-keeping or reprinting, according to RIMOWA. The brand also described its innovative service as a "welcome change from the standard passport photoshoot at a drug or convenience store."
With more self-service passport studios like that of RIMOWA, we can hopefully say goodbye to boring, even bad-looking passport photos which result from us barely having any control over the photo-taking process. The RIMOWA Passport Studio, along with the RIMOWA SoHo flagship store, is open every day. You can drop by anytime from 11am to 6pm from Monday to Saturday, and 12pm to 5pm on a Sunday.
---
All images credited to RIMOWA | Official Website