Skin care is a wonderful, fascinating thing, no doubt about that. There's nothing like constantly discovering new, innovative products that promise clear, healthy skin. After all, to look good is to feel good! This makes it a form of self-care, too. Having a skincare routine is not just about treating yourself, but also bettering yourself. And who doesn't want that?
But more often than not, skin care is about figuring what works for you and what doesn't. It tends to get frustrating at times, especially when supposedly 'holy grail' products don't seem to be working their magic. Not seeing any (or much) results? Well then, it might be time to make some adjustments. 
Here are the tell-tale signs that your skincare routine isn't working — along with some recommended Korean and Japanese products that just might help you out! After all, you can count on these two countries for the best of skin care. 
Common signs of an ineffective skincare routine
1. Your skin hurts or stings
This is perhaps the most obvious one. When you notice signs of irritation in the form of itchiness, redness, or stinging, then you're probably using the wrong product! It's either you're allergic to a certain ingredient in it, or it's too harsh for your skin. I know some of you might be thinking that the 'burning' sensation means your skincare routine is working. Well, let me tell you — it isn't! 
A few seconds of mild tingling (especially if you have pimples) is fine for products that contain ingredients like retinol, alpha hydroxy acids (AHA), or benzoyl peroxide. But if the tingling worsens, that's when you know it's time to quit it. Though, you can easily avoid this starting with a patch test each time you use a new product. Also, be wary of those that have strong scents, which often indicate problematic ingredients. 
Some recos: COSRX AHA/BHA Clarifying Treatment Toner, dear, Klairs Supple Preparation Unscented Toner, and Nature Republic Aloe Vera Soothing Gel
2. The breakouts keep coming back
This is especially true for those with oily and acne-prone skin (like yours truly). If your breakouts aren't going away — or are actually getting worse — even after a few weeks into your skincare routine, then it's clearly not working. The usual suspects are excess oil and sebum buildup; the right skincare products should help moderate these. Tip: go for those that have anti-acne ingredients like salicylic acid!
Alternatively, you might be using products that are too strong! This causes your skin to produce too much oil. That said, never skip moisturiser. I know this seems ridiculous, especially for those of us who live in tropical countries. But you need it to keep your skin's oil production in check.
Anyway, while you're figuring it out, acne patches make for a good short-term solution. Aside from mildly concealing blemishes, these also help prevent you from picking on pimples, which is a definite no-no!
Some recos: Some By Mi AHA BHA PHA 30 Days Miracle Serum, innisfree Super Volcanic Pore Clay Mask, and COSRX Acne Pimple Master Patch
3. Your skin feels dry or tight
Have you ever tried using a new cleanser that gives you a seemingly nice, squeaky clean feeling afterwards? Well, that's probably a red flag, as it has likely disrupted your skin's protective barrier. This would then strip off natural oils and compromise the pH level. 
Again, I know the absence of oiliness probably feels great. But this would only make your skin drier than ever, so it won't be able to absorb the moisturiser that well! This chronic dryness could also result in flaky patches on your nose and eyebrow areas. That said, opt for a gentle, low-pH cleanser that cleanses and hydrates! 
Some recos: Senka Perfect Whip Foaming Cleanser and COSRX Low pH Good Morning Gel Cleanser 
4. Your complexion isn't getting any brighter
Uneven skin tone or hyperpigmentation? We'll have none of that! The usual suspect for this is sun damage. But it might also be a bad reaction to an ingredient that's supposed to brighten your skin! If your dark spots aren't fading even after more than four weeks of using a particular brightening product, then it's probably time to ditch it. 
On the other hand, it could really be due to prolonged sun exposure. And while I know staying indoors all day isn't always an option, that doesn't mean you shouldn't protect your skin altogether. Make sure your sunscreen has an SPF of at least 30. Don't like the sticky feeling? Opt for a non-sticky, watery formula that won't clog your pores! 
Some recos: dear, Klairs Freshly Juiced Vitamin C Serum and Bioré UV Watery Essence SPF50+  
5. Your makeup isn't setting well
Wondering why your go-to foundation suddenly doesn't have a nice, smooth finish? The problem is probably in the canvas — that is, your bare face. Makeup always looks and feels best on hydrated skin. But when your skin has flakes, dry patches, and such, then it clearly wouldn't look as good. To remedy this, we recommend a primer that doubles as a moisturiser to prep your skin well! And of course, don't forget to moisturise well the night before. 
Some recos: SK-II Facial Treatment Essence, Laneige Water Sleeping Mask, and Banila Co. Prime Primer Classic
Also read: Japanese Vs Korean Skincare — Which One Should You Try?
A few reminders about overall skin care
1. Follow what's apt for your skin type
This usually goes without saying, but still worth a reminder every now and then. Always check if the product you're using is suited for your skin type; whether it's a daily cleanser or a weekly sheet mask! I know there are lots of new products with interesting ingredients (like avocado, matcha, honey) that you're just dying to try. But, really now, what's the point of using a serum meant for oily skin if your problem is actually dehydrated skin? Or if you're using an anti-ageing cream when your skin woe is clearly more on acne and discolouration? 
2. Avoid using too many products at a time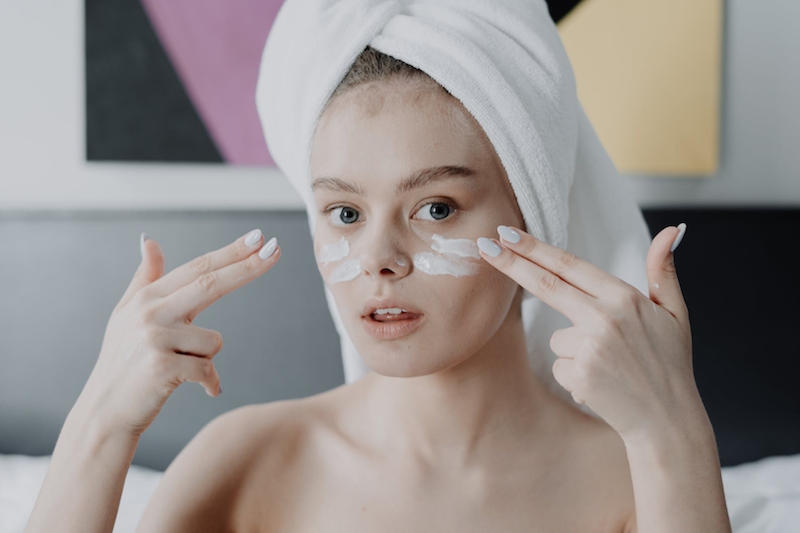 Okay, I'm not here to argue the merits between certain types of skincare routine like Korean vs. Japanese. All I'm saying is, sometimes less is more! Also, mixing certain ingredients might do more harm than good. Case in point: retinol, which you should never mix with AHA/BHA, benzoyl peroxide, vitamin C, and salicylic acid. Another forbidden pair would be vitamin C and niacinamide, as these will just cancel each other out. As for products, avoid using oil-based formula with a water-based one.
If you really need certain ingredients that shouldn't be used together, just make sure to alternate them between morning and evening, or between days!
3. Give it some time to see full results
Believe it or not, patience might be the key ingredient that's missing in your skincare routine! Best not to expect overnight miracles from a single product. Also, you might want to introduce new products gradually, instead of using two new ones at the same time. This is so that you can better assess what's really working or not. 
As for how long you should wait for skincare products to take effect, it really varies per kind. Here's a cheat sheet: 
Cleanser

: Immediately; your skin should look soft and refreshed — with minimal residue on the cotton pad when you apply toner afterwards

Toner

: One to two weeks

Serum

: Six to eight weeks

Moisturiser

: Overnight for short-term results; around a month for enhanced results

Sheet masks

: Overnight, though the results are short-term

Vitamin C products

: Around a month and a half

Anti-aging products

: Around one month for

initial

results

Acne treatment

: One to two days for

initial

results; around two months for overall improvement 

Overall skincare routine

: Around three months
4. Consistency is key, above all else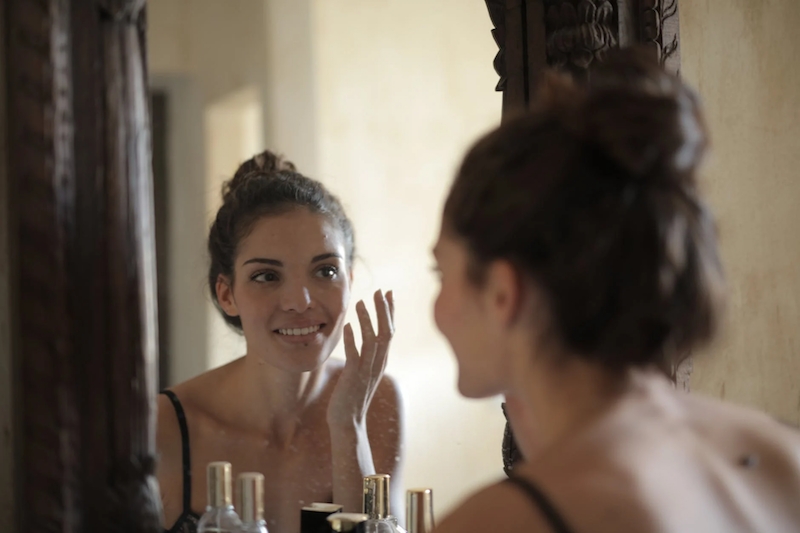 Good habits are formed over time, and the same goes with a healthy skincare routine.  That said, if you want ideal results, make sure to do it regularly. Continued use is necessary in order to maintain the results! This should work hand in hand with realistic expectations, as I've mentioned in the previous item. Again, here's a cheat sheet for you guys:
Twice a day: cleanser, toner, serum, and anti-ageing cream
Once a day: sunscreen (morning) and moisturiser (evening)
Every other day: Acne treatment and retinol products
Once or twice a week: sheet and clay masks
Also read: 13 Must-Try Korean Beauty Brands & Their Best-Selling Products
So yes, skin care is wonderful and fascinating yet sometimes challenging. And yet similar to other forms of self-care, the results make it worth it! That said, I hope these tips help you improve (or start!) your skincare routine for a healthy, clear skin that you definitely deserve. 
Got any skincare products or tips that you'd like to share? Well then, let us know all about it! 
---
Product shots on Facebook image are credited to the respective brands.