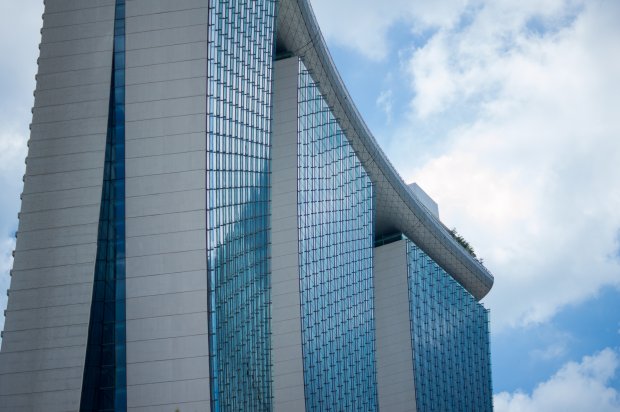 Image Credits: brongaeh
Singapore is no stranger to top rankings and table standings. The easiest place to do business, and the city with one of the best healthcare infrastructures and lowest crime rates – the list is seemingly never-ending. In its bid to be number one in all aspects, Singaporeans may be a serious contender as a front-runner in a new category: the world's most privileged travellers.
Here are a few reasons why Singaporean travellers have it so easy and have little excuse not to travel:
1. World's best airport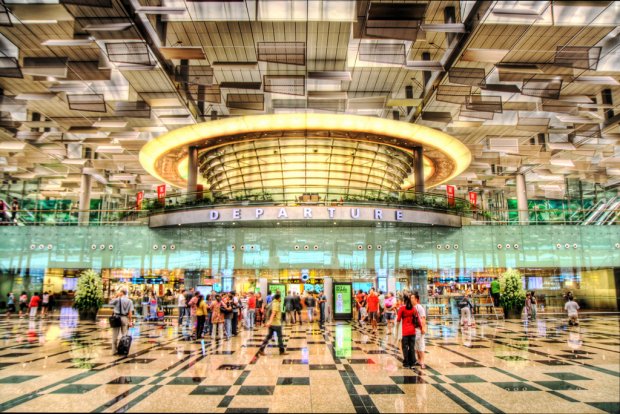 Image Credits: Lip Jin Lee
What better way to kick off the list than to highlight one of Singapore's greatest pride and joy: Changi Airport. With its world-class facilities and connectivity to some 300 cities in 70 countries and territories worldwide, it comes as no surprise that Changi Airport has a trove of World's Best Airport accolades under its belt.
The 100 international airlines it serves enable travellers to be transported to almost any corner of the globe with ease and convenience, much to the delight of Singapore's globe-trotters. On top of that, Changi Airport also houses Singapore-based budget airlines like Scoot, Jetstar and Tiger Airways, saving Singaporean travellers from burning holes in their pockets. Escaping from responsibilities to your destination of choice, no matter how remote, has never been easier (although we do not encourage this… most of the time).
2. What travel visas?
With the Singapore passport ranking fifth in the Henley Visa Restriction Index for top 100 Countries in 2014, it is no wonder our parents incessantly remind us to keep it safe when we travel (or they're just being parents). This valuable document ensures visa-free travel for Singaporean passport-holders to 170 countries, sparing them the time- and money-consuming hassle that is visa application.
As the age-old adage goes, "With great travel freedom comes great responsibility". Given that the Singapore passport is highly sought after, travellers should guard this valuable possession lest it falls into the wrong hands. More than that, however, with great travel freedom comes great fun and adventure almost anywhere in the world.
3. SGD – Such Good Deals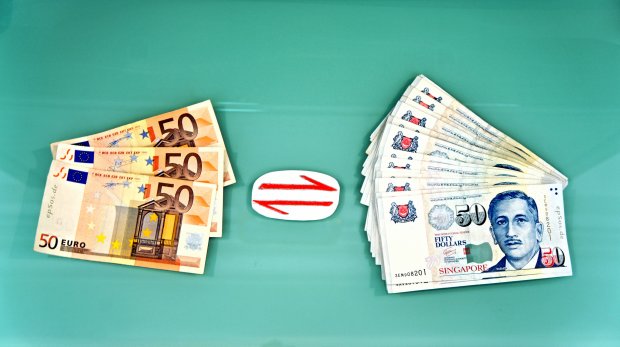 Image Credits: epSos .de
A strong currency might spell bad news for expats in Singapore who incur higher costs of living, but for Singaporeans travelling beyond our shores, this would be cause for celebration.
Given the strength of the Singapore dollar, especially relative to its regional neighbours, Singaporeans stand to gain more bang for their buck when they travel to places like Malaysia, Indonesia, Thailand and even Australia. Thanks to currency-strengthening efforts by the Monetary Authority of Singapore, good conversion rates make the perfect excuse for short, quick getaways to nearby lands. Time to whip out a 2015 calendar and mark out the long weekends!
Also Read: Kiasu Singaporean Guide: Plan Your Annual Leave for Long Weekends in 2015
4. The world is your oyster…
…especially when you're a student from Singapore. For university students, there are endless opportunities to study or work abroad. This include exchange or summer programmes, overseas colleges, internships and also community involvement projects. In fact, chances to tread on foreign land are increasingly being presented to students as young as primary school. Singapore's emphasis on global learning transforms the whole world into an open classroom where students have much to gain and learn from. With various subsidies, scholarships and financial aid programmes, you may even be lucky enough to not have to fork out a single cent!
Outside of school, opportunities for working or volunteering overseas are aplenty as well, through programmes offered by organisations such as the Singapore International Foundation and Habitat for Humanity.
5. I host you, you host me
On the flipside, Singapore is also a popular destination for tourists and foreign students alike. This provides a chance for Singaporeans to play host through platforms such as Couchsurfing, and guide these visitors to do as the locals do. At the same time, you get to learn more about the different countries and cultures as well.
After you've heard amazing stories about these places, you have to pay a visit and see it for yourself, of course. Your new-found friends would be a great source of travel tip and advice in their own hometowns – perhaps introducing the complexities of their local slang much like our very own Singlish, or bringing you to the equivalent of the best chilli crab joint in town. Who knows, maybe they will offer to be your personal tour guide, or even invite you to stay in their homes!
6. All wired up
There is no question that technology can make lives that much easier for travellers. With an internet penetration of 73% and a smartphone penetration of 87% according to social media agency We Are Social, Singapore ranks as one of the most connected countries in the world. Not only that; Singaporeans are also the most emotionally connected to the internet!
Lucky for us, this may not be such a bad thing after all. Even as Singaporean travellers keep their eyes glued to the screens of their devices, they may actually be maximising their travel experience. From language translators and currency converters to maps and food guides, these internet addicts may stand to reap the benefits of all that technology has to offer.
Also Read: 19 Best Apps And Inventions You Need On A Holiday
7. Money (unfortunately) makes the world go round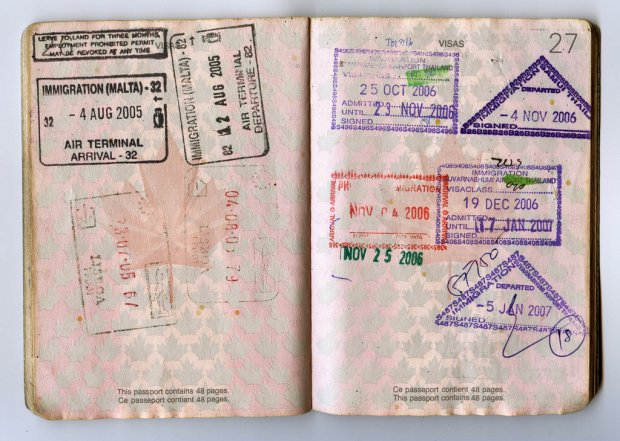 Image Credits: John Rawlinson
In an ideal world, travel would be a right – everyone should be free to move across borders and explore foreign lands. However, the truth is that in reality, travel remains an elusive privilege for most people across the globe. For a country that has been labelled as a middle-class society, Singapore boasts a large (and increasing) number of travellers.
With the means and opportunity to venture overseas, many Singaporean travellers have passports adorned with colourful stamps from all over the world. Even as some experience the emergent "middle-class squeeze", this would probably entail scaling down but not complete cancellation of travel plans, especially with the availability of budget options. Ultimately, a large percentage of Singaporeans can still afford to hop on the next plane, train or coach to a new city – a privilege that many others are not fortunate enough to enjoy.
8. The secret ingredient: Kiasuism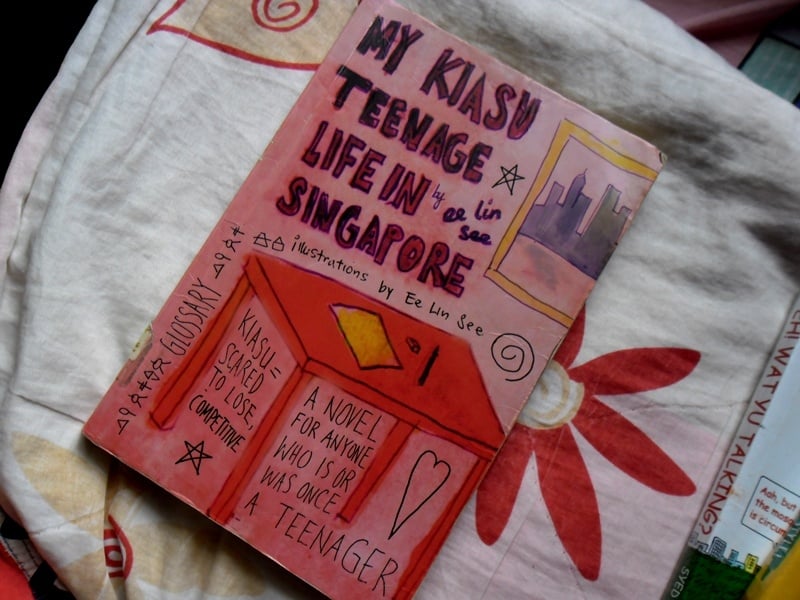 Image Credits: Ayu
Finally, Singaporeans are privileged travellers because they possess a special superpower: kiasuism. While the fear of losing out may not necessarily be a trait unique to Singaporeans, the way in which it has formed such a large part of Singaporeans' self-perceptions of their national identity deserves special mention. In spite of the negative connotations of the term, Singaporeans continue to identify with and embrace it almost as a national character trait – which may actually come in handy while travelling. Characteristic behaviour of The Kiasu Singaporean Traveller includes, but is not limited to, the following:
Camping in front of their laptop to snap up the best travel deals the moment they go on offer

Scouring the city for hidden gems off the map to distinguish their travel experiences from others'

Never purchasing anything at full price for fear of being conned
For the dedicated bargain-hunters and avid jet-setters that many Singaporeans are, kiasuism might just be something to be proud of.
Admittedly, Singaporean travellers are not free of grouses (is anyone, really?). However, the 8 points outlined above are some reasons they should be counting their blessings instead. With such enviable privileges, it is certainly no wonder that more and more Singaporeans are being bitten by the travel bug.