Excited for the first winter trip of your life? Snow angels and hot chocolates by the fireplace may seem like paradise in comparison to sunny Singapore but do Singaporeans actually know what to expect when travelling to countries with cooler seasons?
Having known tropical climates and its accompanying staples of slippers and shorts our whole lives, packing for a winter holiday can seem like a different ball game altogether. Worry not, we've come up with the ultimate guide to help you pack for your winter holiday. Read on to make sure you've covered all the bases!  
1. Don't forget your medication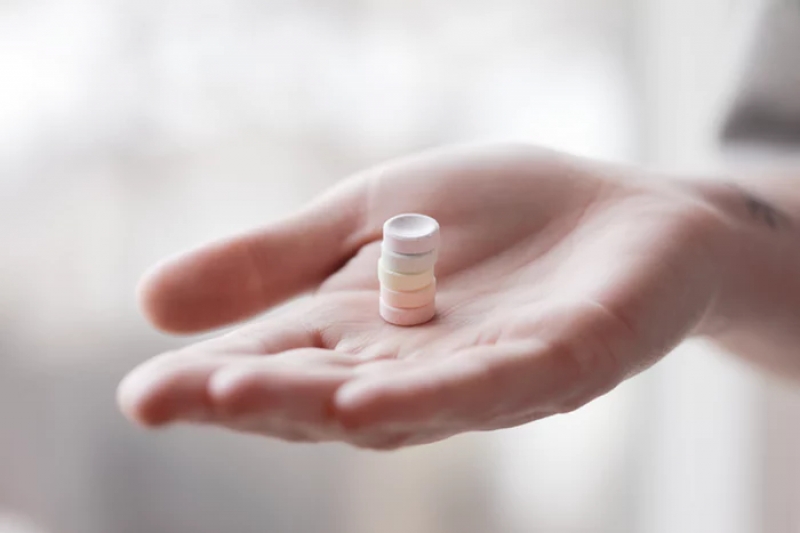 Okay, we're not asking you to be your own doctor nor are we saying you stash up a six-month supply. However, winter can be unpredictable, especially for us tropical-dwellers, so it would be a good idea to keep a couple of supplies handy. Vitamin C tablets can help to keep your immune system up so that you can keep travelling at your best, while insect repellent can — well — keep the pesky critters away. Don't forget plasters in the event of unfortunate cuts and scrapes!
Personal medications are a no-brainer, but bringing along painkillers or paracetamol can help you deal with emergencies. Medicine for an upset stomach is also good insurance (charcoal pills, anyone?) since you never know if you're going to fall prey to food that doesn't sit well with you.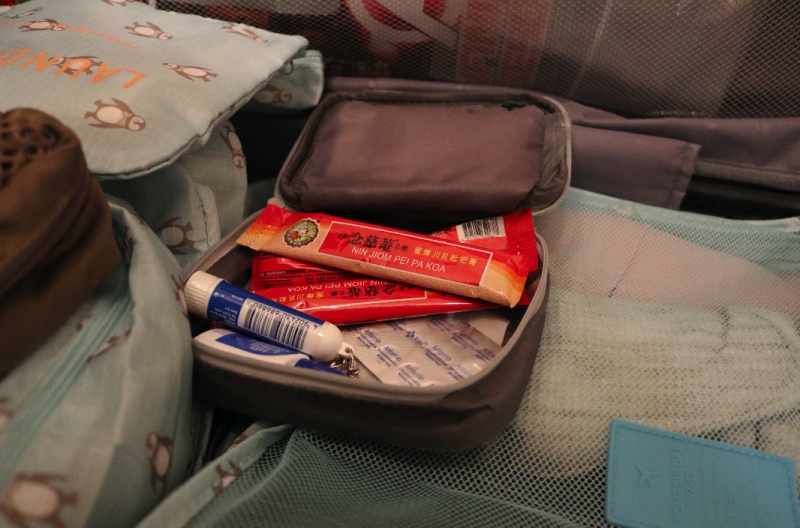 And since we're on the topic of local remedies, why not bring along some Nin Jiom Pei Pa Koa as well? This traditional Chinese herbal cough syrup is often used to soothe an irritable cough and phlegmy throats. It can even be akin to nectar from heaven that soothes ragged throats the morning after a sick rave at the club or an outdoor festival. If you're not keen on the bulky glass bottles, Nin Jiom now sells Pei Pa Koa in travel sachets that can fit easily into your medicine bag. We recommend you pack it in a Ziploc bag, just to be safe. Simply tear open the packet and sip on it anytime you need it.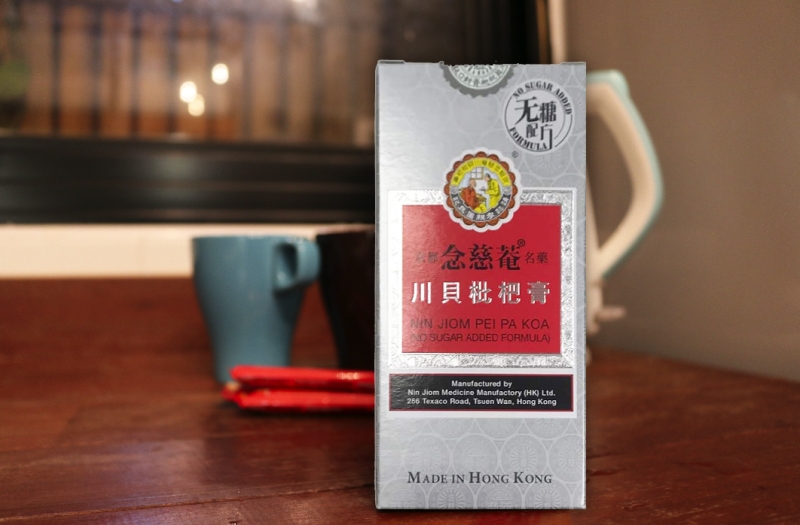 If the original blend is too sweet for you, you'll be pleased to know that Nin Jiom has recently come up with a no-sugar formula, too. You can find Nin Jiom Pei Pa Koa and all these other essentials at Guardian outlets near you.
2. Make sure to have a good bag/suitcase
Whether you've decided on backpacking or jetting off with creature comforts in mind, you're going to need a good bag or a suitcase to contain your packing list. Of all your belongings, this is the one I strongly recommend not skimping out on in terms of quality. Just think about all the horror stories of dodgy airlines manhandling your possessions or how you'll likely need something durable enough to store your larger winter packing list and survive the trip back laden with souvenirs.
For suitcases, think about whether you need softside or hardside ones. Softside luggages have enough flexibility to stretch for that extra jacket you're thinking of stuffing in, while hardsides are better choices if you're lugging along fragile items. However, good suitcases don't necessarily have to be expensive — you can easily grab an affordable one at shops such as Luggage Outlet or major departmental stores such as Isetan.
As for backpacks, try the Quechua ones if you don't have the bucks for North Face. Sold at Decathlon, they come sizes ranging from 50 to 70 litres to cater to every kind of traveller. Choose one that's made of a lightweight material, with adequate back ventilation and proper straps. Trust me — you'll thank me for that chest strap later.
3. Plan out your itinerary before packing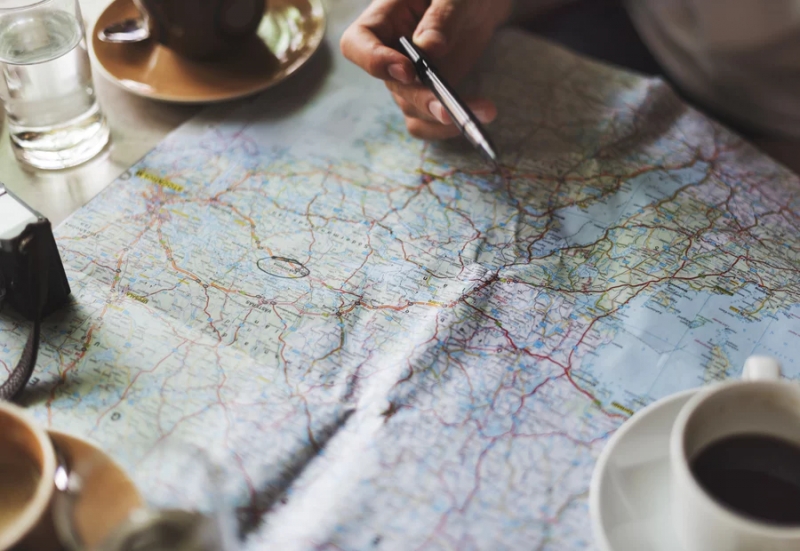 Having a clear idea of where and when you'll be travelling will help you pack more efficiently. Even if you're the type to wing a holiday, try to at least build up a basic itinerary of locations that you'll be headed to at the back of your mind while you pack to make your life easier. If it's possible, lay out everything that is to be packed on a clothes rack or something similar so that it's easy for you to know if you've forgotten anything at a glance.
It's also a good idea to check out the weather forecasts of your holiday destination, especially when your getaway date looms closer. This will minimise the chances of you being caught off-guard in the middle of unpleasant weather weather conditions, especially if you're going to be travelling between the cusp of two seasons.
4. Money belts are both great preventive measures and a convenience
Yes, I can hear you groaning — but money belts provide usefulness that is beyond aesthetic influence. Besides, you're supposed to wear it under your clothes anyway, so you can still stay chic (or hypebeast, we're not picky) on Instagram.
Other than making you really hard to pickpocket, they relieve you from the effort and dexterity needed if you had to dig through the bottom of your carry-on and fiddle with countless zips while your hands are covered with thick gloves and (worse, still) numb from the cold.
All in all, money belts are a convenient and safer way to keep around a spare credit card and emergency money. Some money belts even come with RFID protection so that you can put aside your worries about electronic theft! If you're looking to get one, many affordable designs are available online from Lazada, or Boarding Gate counters located at Isetan Scotts, Isetan Nex, and Boarding Gate stores in Paragon.
5. Good shoes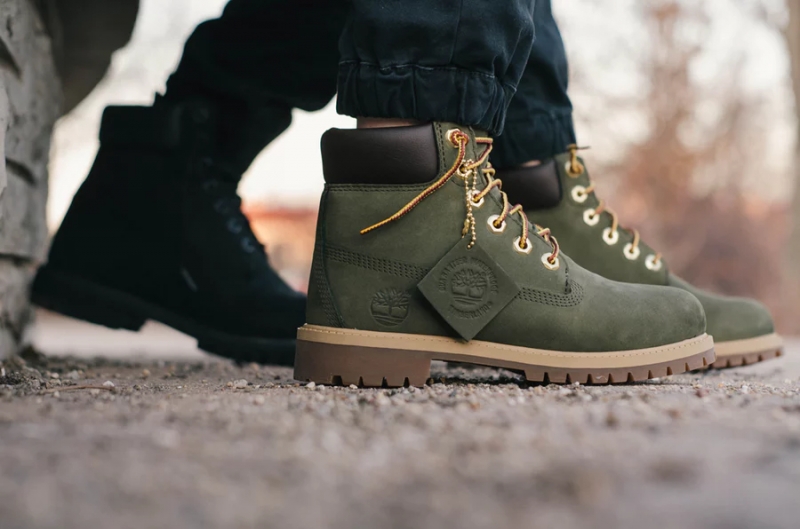 You've fantasized about carousing through calf-deep snow and leaving your mark in the form of a snow angel, but nobody's really warned you about how soaked your feet get from trudging through snow. To avoid wrinkled toes threatened by frostbite and general discomfort, it'll do you good to invest in a pair of good shoes, especially if you'll be walking around a lot or even doing some level of outdoor activity. Timberland boots are a popular pick, but if you're just looking for something to take you through your journey, Decathlon provides both hiking and sports shoes at reasonable prices, albeit with limited design choices.
While we're on this topic, do yourself a favour and purchase a pair or two of Merino wool socks from Icebreaker Merino in Velocity at Novena Square. Merino wool is great at keeping you dry and also does a decent job at regulating your body temperatures.
Determined to scour for good deals? Head on down to Beach Road, where the Army Market sits atop Golden Mile Food Centre. It's not all for national servicemen — you'll be surprised at the unbelievable deals you'll find on hiking shoes, outdoor gear, waterproof backpacks, and a mass of other items.
6. Choose your clothing wisely
Don't go packing four pairs of jeans, two jackets, a handful of sundresses, and three different pairs of shoes for your week-long winter holiday in sub-zero temperatures now. For one, you can reuse your jeans, and two, why sundresses?
Your packing list is definitely going to be bulkier than other week-long trips in other seasons, so you're going to have to pack smart to have enough space for everything and survive the winter. For starters, look to pack more light layers that you can use to build your outfit. Uniqlo's heat-tech line is always a godsend to help keep the wind out of your clothes. They wash nicely and dry pretty quickly, so you also don't have to worry about bringing too many.  
As for outerwear, you'll only ever need one good piece even if you're fashion-conscious since different styles of layering will help to break up the monotony of clothes for less bulk. Decathlon is once again your best bet for cheap outerwear, but Uniqlo or any Winter Time outlets can also do the same if you don't like what you see. For hardcore fashionistas, check out Zara or Topshop outlets especially during this summer's Great Singapore Sale for awesome steals!
Make sure to grab a scarf, beanie, gloves and perhaps even one of those fashionable surgical face masks popular in Korean fashion! You can keep the wind from biting at your ears and the tip of your nose, as well as jazz up your outfit with these cute winter accessories at the same time.
7. Warm up frigid fingers with heat packs
If you're anything like me, no glove can keep the tips of your fingers warm enough for everyday tasks (like digging through your wallet for change) during a winter holiday. That's why heat packs are here to the rescue! When your hands are freezing, simply whip out a pack and shake it vigorously before sliding it into your gloves or pockets. You'll be warm as toast in a few minutes thanks to this magical invention! Get dirt-cheap ones at — you guessed it — Daiso.
8. Learn the art of packing
As your holiday looms nearer, so does the repulsive chore of packing. For the lazy packers, your best bet would be to employ the help of vacuum storage bags from Daiso, proven to help dramatically save space in your luggage without too much planning. The storage bags also come in handy to separate your dirty laundry from clean clothes. Another alternative is packing cubes from Daiso or Muji, which can help you maximise all the space in your luggage in an organised manner.
If you're not big on purchasing plastic to conquer your packing woes, you can still save a ton of space through strategic packing. Here's the thing — the debate about rolling versus folding has no right or wrong answer, but my personal belief is that a combination of the two packing methods in addition to the lesser-known method of bundling is the way to go.  
I use the following routine to save space when packing for a trip:
Since pants tend to take up a lot of space, lay out the top half of all of them inside your luggage to line the bottom side-by-side, while leaving their bottom halves hanging out of the luggage.

If you're sure you don't need your outerwear the minute you step out of the airport, fold it in half lengthwise and place it on top of your pants.

If you have shoes to store, wrap the bottom in a shower cap to prevent it dirtying your clothes and place it on top. Socks and underwear can be stuffed inside them to maximise space and help shoes keep their shape.

Go to town rolling all your clothes that you are likely to remain wrinkle-free, and fold those that won't. Stuff them in all available spaces in the luggage.

When you're done, it's time to fold in the bottom half of your pants into the luggage to make huge bundles out of all your clothing.
9. Moisturizers
You're not going to have a lot of fun trying out the local spicy cuisine if your lips are split and bleeding from the cold. Save yourself the pain and aesthetic tragedy of the dry, cracking skin that comes with cold weather by packing in moisturisers and lip balm. Yes, men too — keeping your skin healthy is more of a self-care obligation than a feminine inclination. Vaseline is one ointment that works wonders for your lips, as is Rosken as a basic moisturizer for your skin. You can find them easily at any Watsons outlet.  
Congratulations, you've been officially certified as a winter-ready traveller! Conquer biting winds and snow blankets by both sourcing for the essentials and packing efficiently for your trip with the help of this guide. Just don't forget your passport!
HSA approval number: MAHP1800226