We can finally start seeing a glimmer of light at the end of the tunnel as our Lion City is working its way towards a COVID-19 resilient nation. With that, the resumption of travel to a semblance of normalcy in Singapore may very well be in the air (quite literally!) after a long hiatus. For travel-starved individuals like you and me, the possibility of leisure trips resuming soon certainly sounds like music to our ears. 
Let's take a look at the various factors that may allow it to happen without much delay. In the meantime, we can also acquaint ourselves with a plethora of travel norms that will shape the future of our favourite pastime. That way, once Singapore gives the green light to travel, all that's left for us to do is to book a flight ticket to our dream destination. 
Now that travel is in prospect, sign up for a DBS Visa Debit Card — the ultimate travel card with a slew of benefits to make your holiday a more delightful experience. Exchange foreign currency on the go, monitor exchange rate seamlessly, receive cashback on foreign currency spends, plus so much more. Plan ahead and feel more in control of your vacation!
Also read: COVID-Fatigued — I Miss Travelling and Everything About It
Will travel resumption in Singapore achieve a semblance of normalcy? Signs points to a high 'yes'
1. Announcement of SHN-free travel
If you've been keeping abreast with updates from the government, you would be aware of the possibility of travel sans stay home notice (SHN) order upon returning. Just a recap: Singapore recently announced that vaccinated individuals may be able to travel without serving a 14-day SHN at a hotel. Instead, in its place will be a rigorous testing regime or a shorter seven-day SHN at home — determined by the risk profile of the place visited. 
Singapore will kick this off by establishing travel corridors with countries or regions that have kept COVID-19 at bay, and where the infection is comparably under control. The cherry on top: It has chosen Germany and Brunei for its Vaccinated Travel Lanes (VTL) scheme before extending it to other countries. As Singaporeans can already travel to Germany without serving a quarantine there, you may be able to quell your wanderlust with novel experiences — all without worrying about quarantine. Since this is just the beginning, we can expect more countries to be added to the list if it proves to be successful. 
2. High vaccination rate in Singapore
"Vaccinated already not?", "How many doses did you take ah?" and "Which vaccine you took leh?" are questions that have been dominating our daily conversations. It comes as no surprise given the fact that our country is ramping up vaccine roll-out. After all, Singapore's COVID-19 vaccination programme is fundamental in the country's progressive reopening. Not only will it curtail the risk of transmission, it will also double up as a "shield" for our ever-growing population.   
As of 9 Oct, Singapore has administered a total of 9,426,896 life-saving doses. Plus, a whopping 4,601,688 individuals have been fully vaccinated against the disease. And with that, our country has reached a new milestone with over 80% of our population fully vaccinated against COVID-19. Given the sheer number, Singapore bags the first spot for countries in Asia with the highest vaccination rates. Once it achieves its desired rate and healthcare capacity is at an ideal state, Singapore will be able to make headway in opening up the economy, social activities, and travel according to the Ministry of Health (MOH).
3. COVID-19 surveillance testing
Ever wondered why we have been able to keep the number of community cases relatively low as compared to other countries? The short answer to that shared by MOH is: effective surveillance, active case finding, and containment efforts. 
In the sense of travel, Singapore mandates a multitude of tests including on-arrival tests and tests during SHN depending on the individual's travel and transit history. While it may seem like a hassle, they are vital to enable early detection and ring-fencing of cases especially with new variants of COVID-19 emerging. 
For both Singaporeans returning from overseas and foreigners arriving in Singapore, all these requirements ensure prompt identification of such cases and expeditious isolation when necessary. All these are necessary steps Singapore must take to safeguard the wellbeing of citizens as it makes further moves to reopen borders. 
4. Stringent contact tracing
From what we've learned so far, the essence of effective COVID-19 management lies in keeping the COVID-19 situation well-monitored and achieving a high vaccination rate. These are just things Singapore must continuously do in order to transition to the next stage of reopening. That said, contact tracing, as we all know, plays a very important role. And, it's something that our country takes very seriously — so much so that a nifty device colloquially known as the "TraceTogether Token" was conceived to help trace people who might have been exposed to COVID-19 swiftly. 
Likewise, other countries all over the world are developing similar mobile applications. The uniform objectives: to disintegrate the chains of COVID-19 transmission and nip community cluster outbreaks in the bud. For potential tourists like you and me, having to install such apps while we're on a holiday adds a layer of security for our well-being. We can be notified speedily and healthcare can be rendered efficiently, even in a foreign place. Isn't it comforting to know that we can rely on technology to put our worst fears to rest? 
Travel norms that will shape the industry
1. Travel requirements
After screeching to a halt, travel is ready to make a comeback. As we countdown to the days we can cross borders again, let's psych up for a whole new ballgame shaped by the pandemic. Beyond the social norms of mask-wearing, social distancing, and adopting good hygiene that are deeply entrenched in us now, changes in new forms are expected to come into sight and remain for a long time.
For example, the rise of digital health passports — digital documentation that stores accurate information including passenger's vaccination status and COVID-19 test results. Given that many countries mandate specific pre-entry requirements, they will come in handy for verification purposes while enhancing the safety and efficiency of travel.
2. Touchless technology
Besides that, the integration of touchless technology will be prevalent as we steer towards a more "hands-off" way of life. Hotels, airports, tourist attractions are amongst places that will incorporate such features to reduce common touchpoints where pathogens thrive. Motion-activated lights and doors, facial recognitions, voice-activated sensors, and multifarious solutions will revolutionise our experiences for the better. 
Speaking of touchless technology, a DBS Visa Debit Card is the way forward to reduce cash handling during your travels. Simply enable your card for overseas usage to enable cashless payments in the blink of an eye, while avoiding foreign exchange and debit card fees. No physical contact and unnecessary fees — sounds like a win-win situation!
3. Travel corridors
Perhaps the most intriguing aspect of all will be the rise of travel corridors. They are essentially an exclusive agreement between two destinations that are significantly successful in combating COVID-19 in their own rights to facilitate travel without the need to quarantine. That's an appealing prospect as we can cut down greatly on our vacation leaves and spend the majority of our holiday actually doing touristy things instead of being confined in a room.  
4. Travel insurance
The importance of travel insurance is something we may take with a pinch of salt prior to this pandemic. But, as you plan your holiday now, it is something you should consider investing in. Reason being: You afford yourself the peace of mind you deserve, especially during this unprecedented time.
 If you're scouring for comprehensive coverage without burning a hole in your pocket, TravellerShield Plus is a good call. Safeguard yourself against a plethora of unforeseen events with a variety of plans addressing your specific needs. From overseas medical expenses to emergency medical evacuation and baggage loss or damage, the list goes on. To top it off, you can also add on benefits for coverage on pre-existing conditions (a unique feature that will allay the concerns of many). Lock in your travel insurance early and leave it to TravellerShield Plus to see to it that your sojourn goes smoothly!
 Note: TravellerShield Plus does not cover claims relating to COVID-19. However, now more than ever during the pandemic, we have learned that preparing for unpredicted situations is of the essence. So, take proactive steps to safeguard your welfare and avert any build-up of stress and tension as you travel out of Singapore.
Purchase TravellerShield Plus before 31 Dec 2021 and enjoy
55% off for a single trip plan and 25% off for an annual multi-trip plan!
With incredible savings, there's no reason for you to not get comprehensive coverage with DBS.
Countries that Singaporeans may travel to
Now, let's get to the nitty gritty of where Singaporeans can actually travel to at the moment!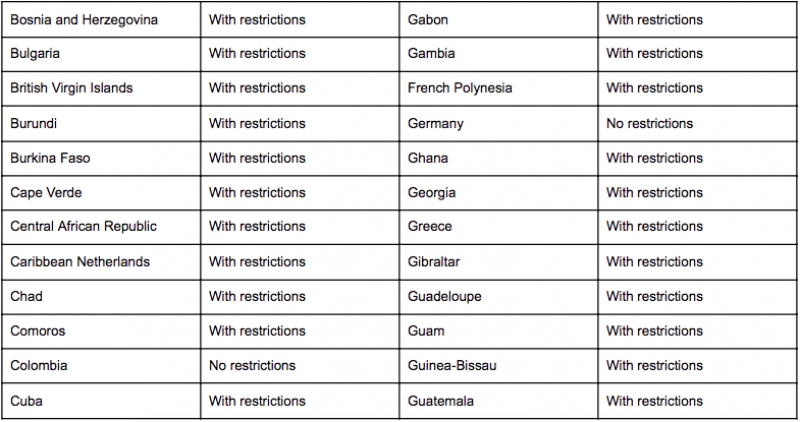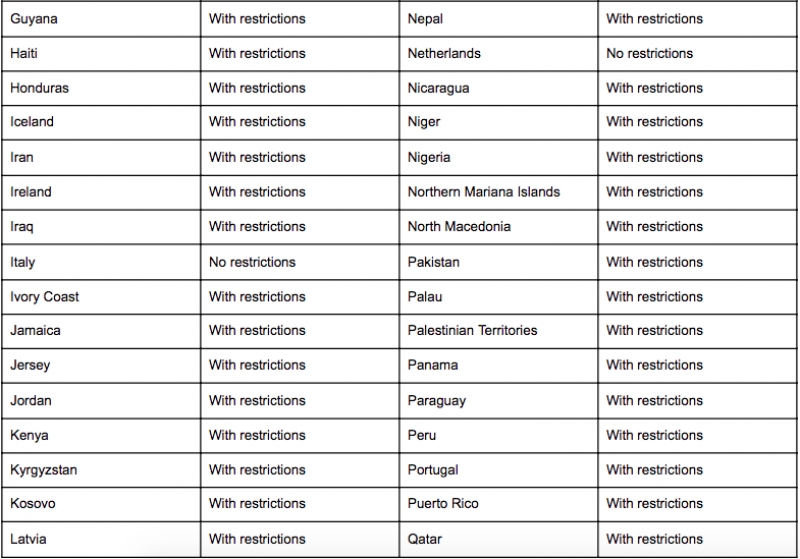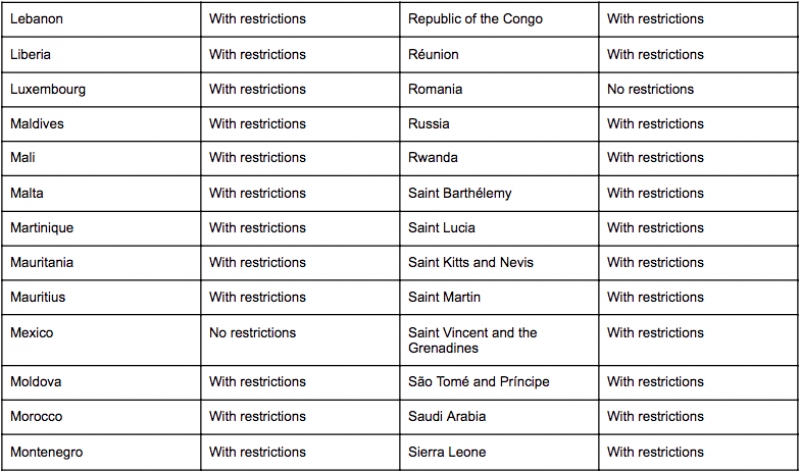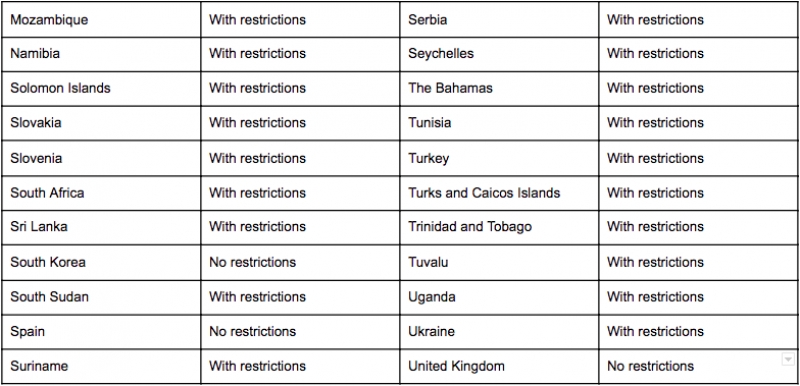 Note: Information is subject to change, depending on COVID-19 travel updates worldwide.
This list only serves to depict the various countries' opening status for Singaporeans. Do bear in mind that there will be a different set of restrictions when you're entering Singapore from these countries such as the SHN order. However, as Singapore eyes 'Transition Stage A' next in its four-stage roadmap, we're keeping our fingers crossed that the need for quarantine will be eradicated. 
As you plan for your highly-anticipated holiday, check out DBS's marketplace for leisure and travel. It's an all-in-one platform that allows you to enjoy a seamless booking process right from your flights to your hotel stays. Apart from special rates and flexible payments, you can also offset your DBS Marketplace for Leisure and Travel purchases with DBS Points/Daily$!
We know how excited you are at the thought of travelling! That's why we suggest signing up for a DBS Visa Debit Card to prepare for your next travel out of Singapore. Link it to your multi-currency account to enjoy added layers of security, get FX alerts to monitor exchange rate, and more for your next trip!
Which country would you be jetting off to once travel resumes? Let us know in the comments section along with the steps you're taking to plan for your highly-anticipated holiday. In the meantime, let's do our part to keep COVID-19 at bay so that travel can happen!
Also read: Travel After the COVID-19 Vaccine: 5 Key Things to Keep in Mind 
Disclaimer: TravellerShield Plus is underwritten by Chubb Insurance Singapore Limited ("Chubb") and distributed by DBS Bank Ltd ("DBS"). It is not an obligation of, deposit in or guaranteed by DBS. This is not a contract of insurance. Full details of the terms, conditions and exclusions of the insurance are provided in the policy wordings and will be sent to you upon acceptance of your application by Chubb.Which country would you be jetting off to once travel resumes? Let us know in the comments section along with the steps you're taking to plan for your highly-anticipated holiday. In the meantime, let's do our part to keep COVID-19 at bay so that travel can happen!
This policy is protected under the Policy Owners' Protection Scheme which is administered by the Singapore Deposit Insurance Corporation ("SDIC"). Coverage for your policy is automatic and no further action is required from you. For more information on the types of benefits that are covered under the scheme as well as the limits of coverage, where applicable, please contact Chubb or visit the General Insurance Association or SDIC websites.
---
Brought to you by DBS.