It took me a return trip to Vietnam this year – some three or four years after my first trip there as a semi-broke fresh grad – to realise just how much its tourism scene has changed.
I'll admit: I've always regarded Vietnam as a well-trodden destination particularly popular among backpackers or globetrotting budget-conscious twenty-somethings. However, having seen a surprising number of world-class hotel brands that have sprung across the country in the past two years or so, it's safe to say that Vietnam might be poised to become Southeast Asia's new luxury hot spot.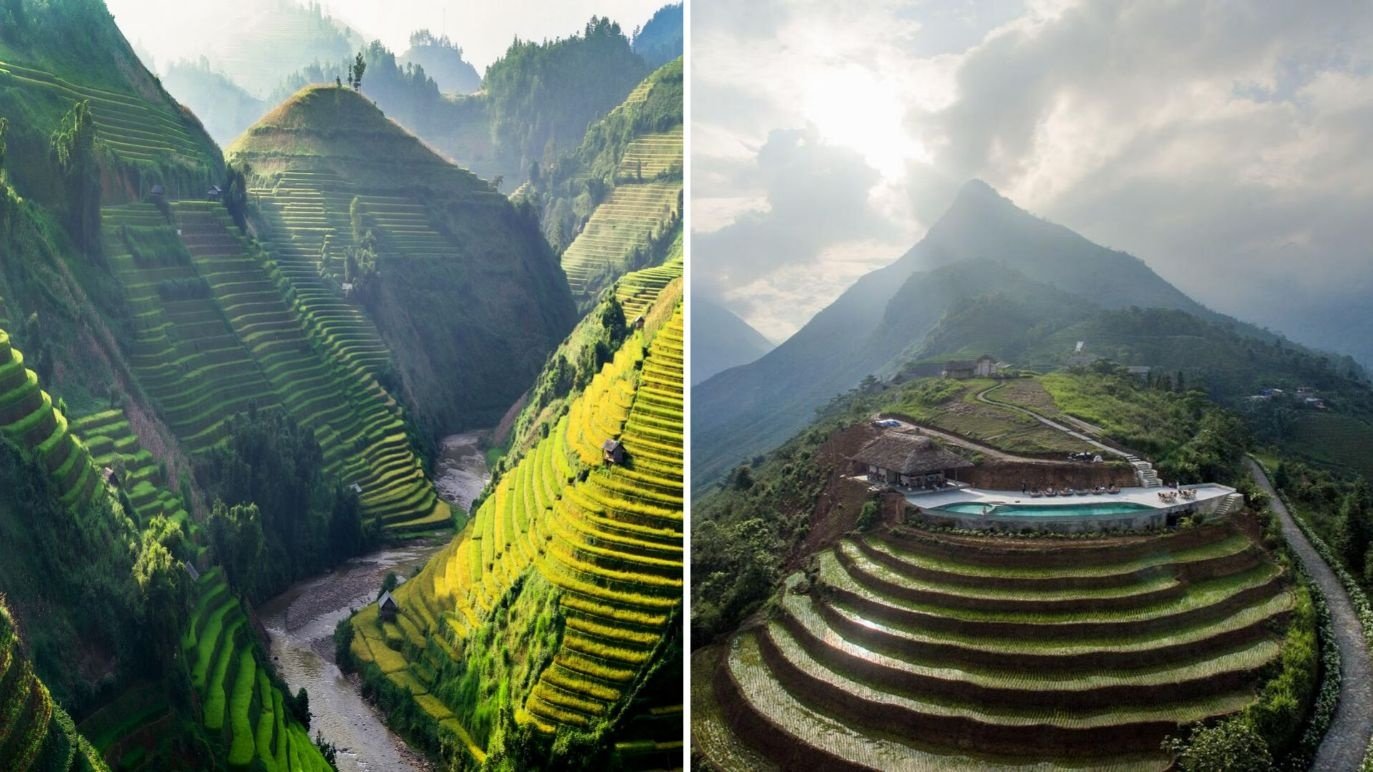 It certainly has all the makings for a vacation spot suited for both the well-heeled and culturally curious, for one. From the locally-loved coastal town of Nha Trang to elusive hilltops overlooking Ninh Van Bay, you'll find chic resorts all nestled within close proximity UNESCO-listed cultural landmarks and lush expanses of nature.
Sure, its beach towns might lack the vibrant nightlife of say, Bali's Seminyak. Unlike its Asian counterparts, Vietnam's coastal nooks still feel quieter, refreshingly less touristy – all the ingredients you'd want anyway for a beach escape, anyway. So, for families, couples or anyone seeking a quiet respite for the weekend, this is hardly a bad thing really.
Its tourism figures have certainly been healthy too. Since 2010, the number of international tourists has grown three-fold from 5 million to over 15 million in 2018.
Now that it's reenergized with high-profile hotels from the likes of Six Senses or The Melia, as well new routes by low-cost carriers like Air Asia, Vietnam is certainly well-positioned to take off as Southeast Asia's new luxury hub. (The fact that it's only about an hour's flight away from cities such as Singapore or Malaysia doesn't hurt either.)
Get your dongs ready; if you're looking to splurge, here are some of Vietnam's newest luxury hotel openings we're confident you'll love:
CON DAO 
1 – Six Senses Con Dao 
Six Senses Con Dao is testament to how Six Senses' unfailing ability to sniff out beautiful destinations. This is the archipelago's first five-star resort. Inspired by a traditional Vietnamese fishing village, its 50 rustic wooden villas each has private infinity pools offering unparalleled views of the ocean. There are also 24-hour "guest experience managers" on hand will also tend to your every fancy.
Visit their website here. 
DA NANG
2 – Banyan Tree Lang Co
This multi-award winning resort features all-pool villas sandwiched between the East Vietnam Sea and Truong Son. Try your hand at its slew of in-house activities, which run the gamut of Vietnamese cooking classes to traditional lantern-making lessons. Or if not, you can't go wrong with a reinvigorating day spent at Banyan Tree's signature spas. 
Besides being a chic luxury hideaway, the resort is also a great base to explore iconic landmarks in the area, which includes three UNESCO-listed World Heritage Sites: Hoi An Ancient Town, The Imperial Citadel of Hue and My Son Sanctuary. 
Visit their website here. 
3 – Premier Village Danang Resort 
This award-winning hotel boasts of 111 exclusive villas which are all equipped with its own private pools, secluded gardens and fully-furnished kitchens, making it a great family-friendly option. Nestled on a 200 square-metre private beach, the Premier Village Danang Resort also offers recreation and wellness activities, whether at its in-house Su Spa, the Nautica swimming pool which overlooks sweeping views of the ocean and more. 
HO TRAM 
Just a three hours' drive from busy Ho Chi Minh City lies Ho Tram, a coastal stretch that could not be further away from its urban counterpart. 
In fact, Ho Tram is touted as "Ho Chi Minh City's answer to New York's Hamptons" – the go-to retreat for Saigon's well-heeled flock for a getaway that's both close to the city and also upscale, according to Manuel Ferriol Argent, the resort's general manager at Melia Ho Tram Beach Resort. 
4 – Melia Ho Tram Beach Resort 
Meliá Ho Tram, located approximately two to three hours away from the city, is Ho Tram's newest major hotel opening to date. Only just recently opened earlier this April, this 152-room and 61-villa resort is near enough to Ho Chi Minh City, making it the perfect weekend escape from the city. 
It certainly has all the ingredients you need for a quick reset and recharge: book a session (or two) at its chic and minimalist YHI Spa, which features 10 treatment rooms; enjoy a steamy session at its saunas, and relax in its open-air relaxation areas. The resort also offers other wellness programmes and activities like aqua aerobics, yoga, meditation, healthy culinary classes and more.
Besides the spa, you'll find three restaurants, an Ibiza-inspired beach club (which hosts live music, DJ sets and more), three swimming pools, a swim-up bar, a coffee shop, a kids club and more. Surrounded by mangrove forests and the Ray River, the resort is also close in proximity to the Bluffs Ho Tram Strip golf course, Phuoc Buu Nature Reserve and Binh Chau Hot Springs.
Take a dip in its sprawling infinity-esque pool; with its very own in-pool swim-up bar (handy), you'll be able to order a delicious fresh mojito while you're still knee-deep in the water. Tip: Swing by the pool a little before sunset to enjoy the most breathtaking cotton candy coloured skies.
MUI NE 
5 – Anantara Mui Ne 
This tropical resort marks Anantara's second outpost in Vietnam. Featuring intimate cabins tucked away in a private end of Mui Ne's sandy beach stretch,  the Anantara Mui Ne boasts of four restaurants, an indulgent spa, and even its own wine cellar.
NHA TRANG
6 – The Anam, Vietnam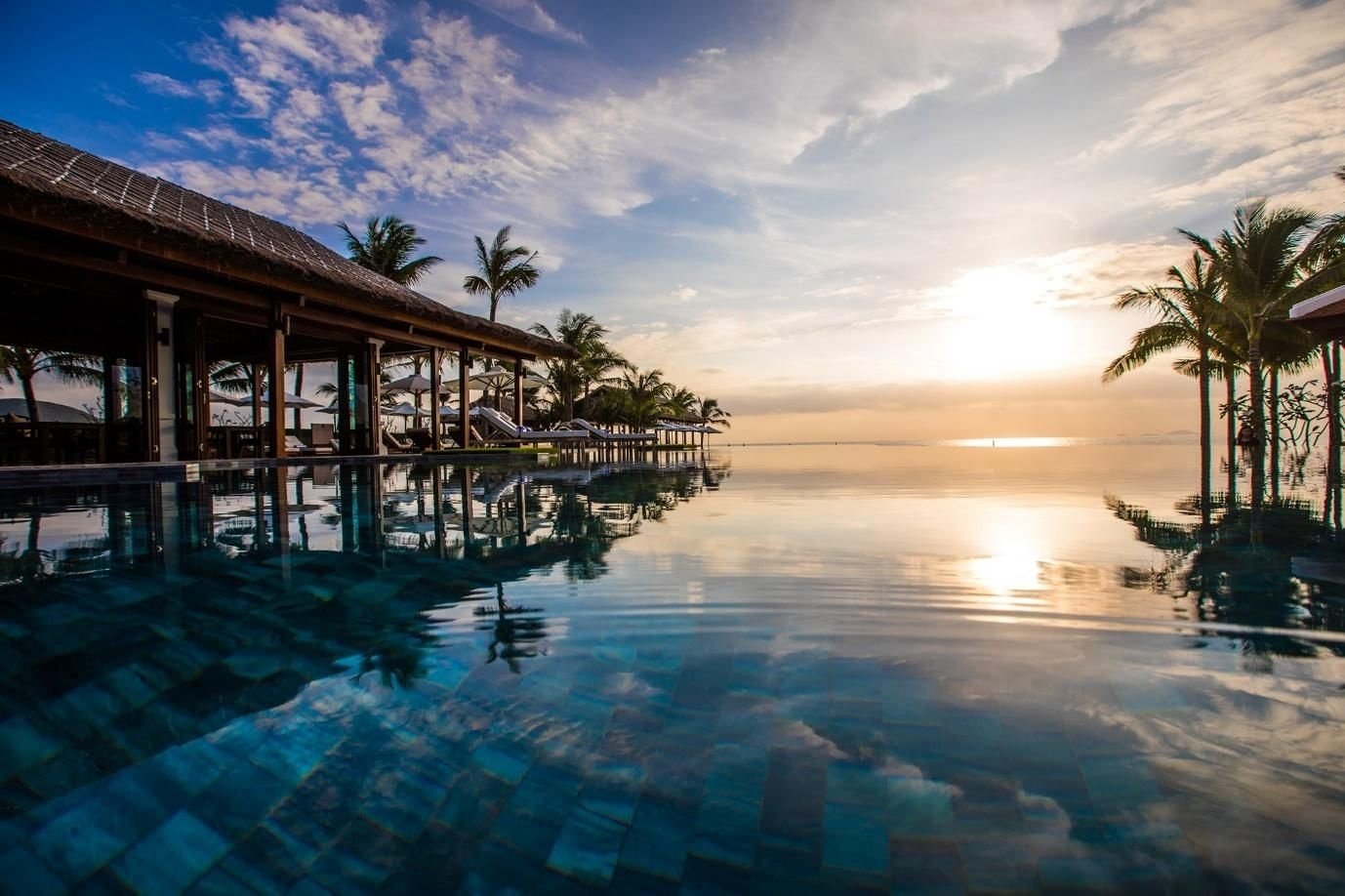 The Anam is nestled on long private beach stretch along the beautiful Cam Ranh Bay. Only fifteen minutes away from Cam Ranh International Airport, This picture-perfect 5* resort is modern luxury with an Indochine charm. We especially love There's great day trips you can organise with the resort, including a Vespa tour around Nha Trang which takes you to the seaside city of Nha Trang through locally-run Vietnamese bakeries and craft shops, and other landmarks. 
7 – Evason 
This beachfront resort is close in proximity to Nha Trang; surrounded by mountains, we love that it offers the best of both worlds between bustling urban life and secluded nature. Each room features its very own jacuzzi and guests will get to enjoy the resort's Six Senses spa. If sports are your thing, you'll love its athletic facilities on-site which includes a tennis court, beach volleyball area and even a PADI dive center.
For more information, visit their website here. 
Also read: 7 One-Week Itineraries for Vietnam
Ninh Van Bay
8 – An Lam Retreats Ninh Vanh Bay
This luxurious all-villa resort is accessible only by boat. At its center likes the resort's restaurant, a lotus-like wood-panelled structure offering sweeping views of Ninh Van Bay. As you'd expect, you'll be treated to the freshest of local seafood here. The luxurious wooden eco villas, which resemble chic tree-houses, boast of infinity pools, outdoor rain showers and a minimalist Instagram-worthy decor you'll love.
For more information, visit their website here. 
9 – Six Senses Ninh Van Bay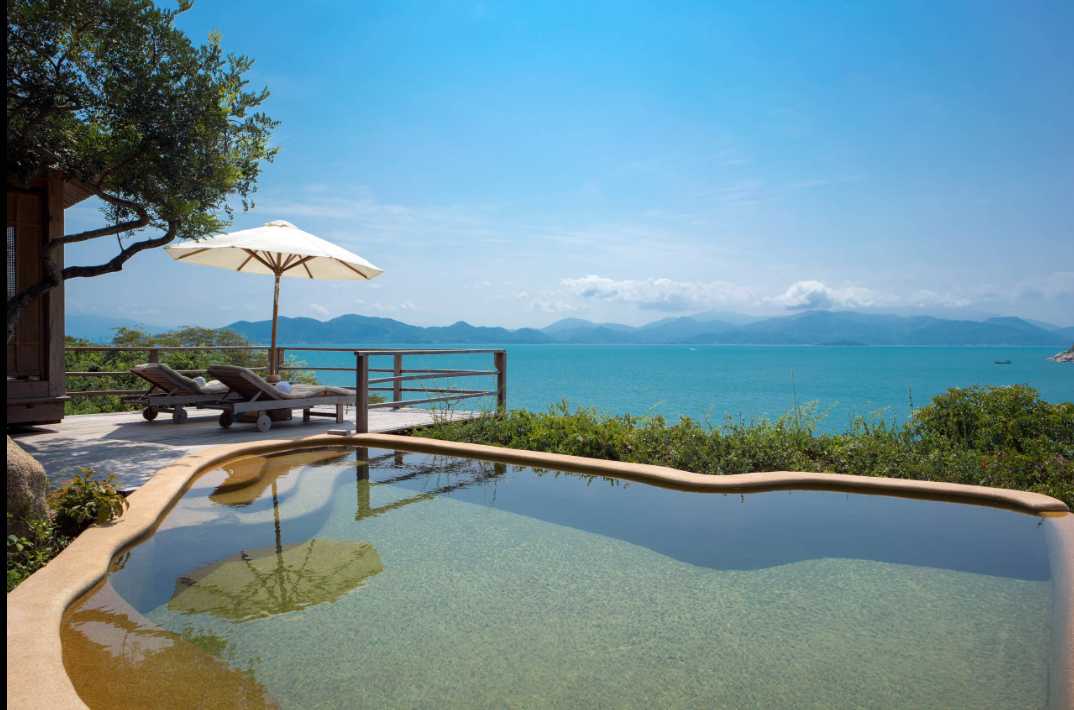 Talk about seclusion and exclusivity – the Six Senses Ninh Van Bay is accessible only by water. The resort, which sits on a dramatic bay surrounded by towering mountains, impressive rock formations and lush greenery boasts of ridiculousls beautiful beachfront, hilltop and rock pool villas all with their own private pool.
Featuring a spa, dining options that whip up sumptuous fresh local seafood, and even its own wine cave, it's hard to fault the resort. This Six Senses property coexists with the surrounding hillside, which are home to an rare endangered species of monkeys. For something a little more adventurous, try your hand at scuba diving or a mud bath at the Cai River nearby.
HOI AN
10 – Four Seasons Resort The Nam Hai
Located on a private 1-kilometre stretch of the pristine Ha My Beach (one of the "best beaches in the world", according to Forbes) is the Four Seasons' The Nam Hai. This chic resort is in close proximity to Hoi An's key UNESCO sites: the Hoi An ancient town, the imperial city of Hue, and the temple complex of My Son.
The Nam Hai's centerpiece is arguably its spa. Perched over a lotus pond, it's apparently inspired by renowned Vietnamese Zen master and scholar Thich Nhat Hanh. There's plenty else to keep yourselves busy with in the resort with its water sports center, cooking academy and even an on-site farm.
SAPA 
11 – Sapa Horizon
True to its name, this sweet luxury spot offers breathtaking views of Sapa's horizon right from where you're snuggled up in under the bedsheets. Sapa Horizon Hotel offers stunning views of the mountain across its tastefully designed rooms. Centrally located only just 50-metres away from the popular Nha Tho Da Church and 500-metres away from Sa Pa Lake, sightseeing is certainly also a fuss-free affair.
12 – Topas Eco Lodge
Overlooking lush valleys of Hoang Lien National Park is the delightfully quaint Topas Ecolodge – a mountaintop resort boasting of an incredible infinity pool with a priceless view.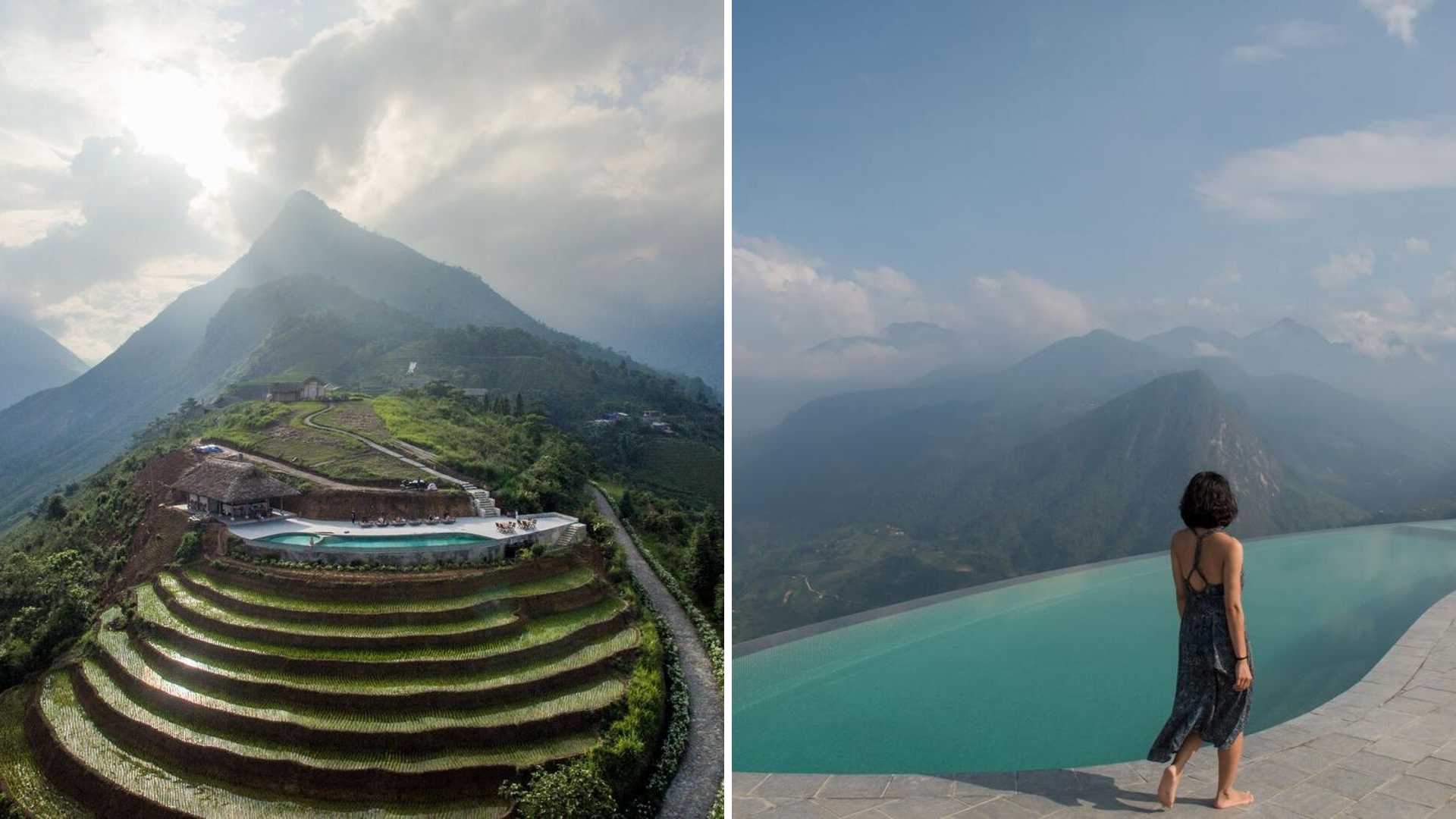 Also read: 16 Fun Things to See and Do in Sapa, Vietnam on Your Very First Visit