If you have yet to hear the news regarding the Singapore Budget 2020 Statement delivered by finance minister Heng Swee Keat, let us fill you in.

All Singaporeans aged 21 and above this year will get a one-off cash payout between SGD$100 and SGD$300, based on their assessable income earned for the evaluation year of 2019. Also, parents with at least one Singaporean child aged 20 and younger this year will each receive a supplementary $100 in cash.
Those with an assessable income of up to SGD$28,000 will receive SGD$300. Those who earn between SGD$28,001 and SGD$100,000 will receive SGD$200 and those earning over SGD$100,000 or who own more than one property will get SGD$100.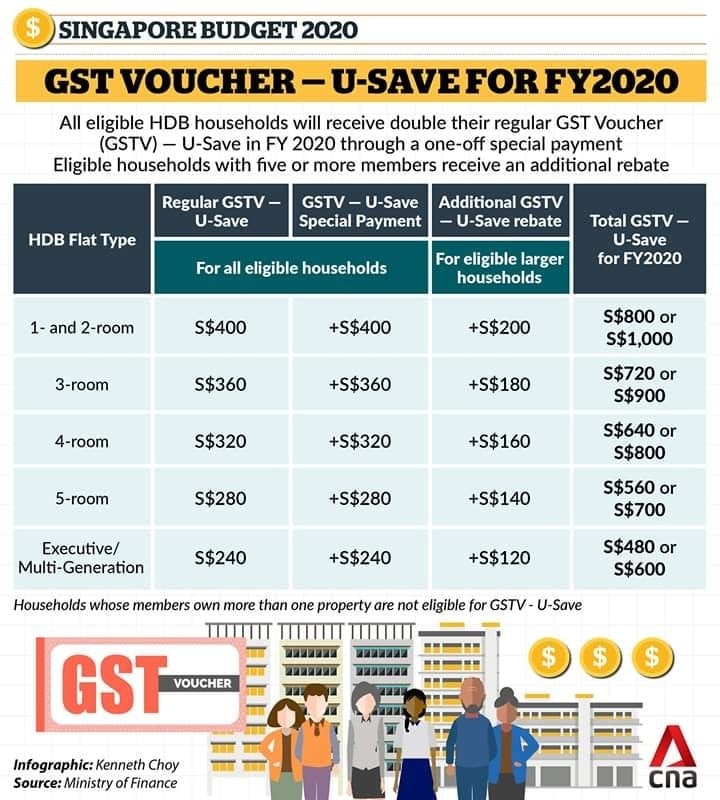 Image credit: Channel NewsAsia Singapore Budget 2020
According to the Ministry of Finance, your assessable income comprises all forms of income from trade, business, profession or vocation, employment, as well as rental income that is taxable.
This cash payout measure makes up the SGD$1.6 billion Care and Support package that will be implemented to tide families over as Singapore faces an economic slowdown and the unpredictability of the COVID-19 virus outbreak looms.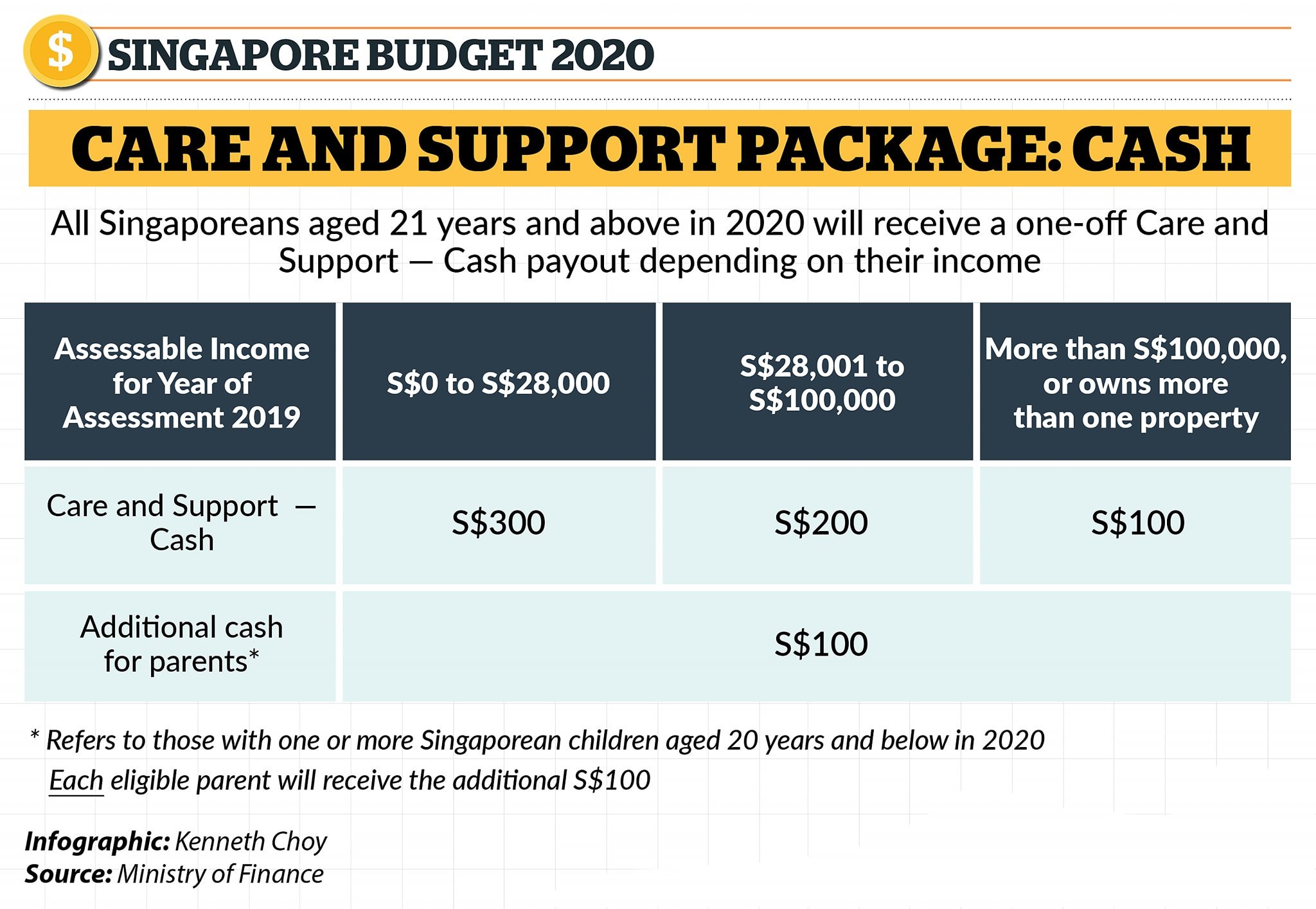 Image credit: Channel NewsAsia Singapore Budget 2020
Also read: 20 Destinations You Can Fly to From Singapore Not Affected by the Coronavirus
For some Singaporeans, the cash payout may be used for our expenses or it may go into our savings accounts. It is essential to save for a rainy day, but perhaps some of us would like to use this additional money to treat ourselves and boost our self-command.
If the traveller in you isn't sure what to get that is reasonably-priced, fret not. We have put together a list simply for you!
1. Cheap airline tickets
With a multitude of budget airlines operating in Singapore and flying to multiple destinations, you can scour for the cheapest flights that can cost you less than SGD$100 and make your way to a well-deserved retreat. Just a heads up, you'll get the best deal if you book on a Sunday. 
2.  An ergonomic travel pillow
A travel pillow is always a good idea and not just for long-haul flights. Let's face it, it can get pretty uncomfortable trying to get some sleep or nap while on an airline seat. This travel pillow provides full lateral support for the upper body making it easier for one to remain cozy while ensuring proper head and neck alignment to prevent tension.
It is easily deflated so you can minimise packing space easily. Best of all, it will only set you back about SGD$30 before shipping fee.
3. A wireless travel router
The Internet has liberated our lives and we have all gotten so accustomed to it that it is seemingly impossible to remain unconnected. We become slaves to free Wi-Fi when travelling abroad which can practically be non-existent or when we happen to be connected, the network is terribly slow.
You can tackle this issue by taking a wireless travel router with you to create a personal Wi-Fi spot anywhere internet is available conveniently. It is lightweight and small making it portable to be carried around.
4. An American Tourister ellen spinner luggage
American Tourister is a renowned brand amongst mainstream leisure travellers as it offers the most value in the affordable range of luggages. The hard case makes it strong and durable and the interior space is optimised effectively.
It also comes in unique and colourful designs that will make it conspicuous especially when you are looking out for your baggage arrival at the conveyor belt. ZALORA, for instance, is offering this luggage at a discounted price of SGD$126 and it comes with a three-year warranty.
5. Compression socks
No matter how young you are, compression socks can provide immense benefits substantially when walking any serious distances while travelling. Compression socks aid in circulation by pushing blood and fluids out of your legs.
They create a 'pressure gradient' by fitting snugly around the ankle and becoming narrower towards the top of the sock and this helps in relieving pain and swelling. The compression socks by wanderlust also reinforce foot padding to maximise pain relief.
Also read: Eco-Friendly Travel Tips 2020
There you have it – a list of items you can get to delight the wanderlust in you without breaking the bank. Treating yourself occasionally should not be frowned upon. With the stresses of everyday life, there will be times when you inevitably feel that you have not been rewarded for your attainments and these gifts will help in adding depth to your life.