TripZilla Magazine is proud to be invited on board SilkAir's inaugural flight from Singapore to Kalibo. This new flight route by SilkAir positions the airline as the first and only full service carrier connecting local and regional travellers between Asia's hub, Singapore, and internationally acclaimed beach destination, Boracay, in Philippines.
TripZilla Magazine Writer, Bryan Lim, sits snugly in the premium airline as he goes en route Singapore to Boracay for his beach adventure. 
*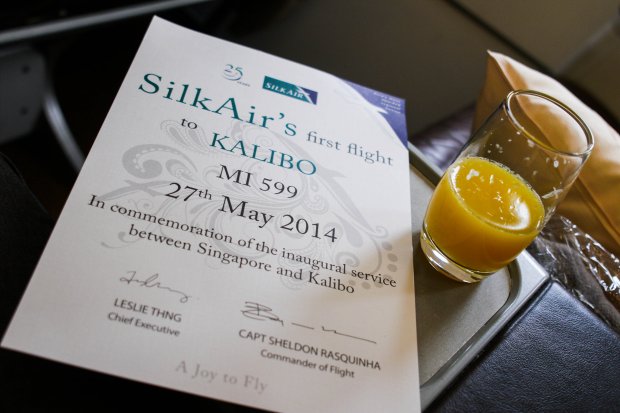 SilkAir launched their inaugural flight from Singapore to Kalibo on the May 27, 2014. This opens up another airline option for vacationers to fly from Singapore to Boracay.  Boracay is named the world's best island getaway 2012 by the international travel magazine – Travel & Leisure. Beating even the Galapagos Islands, Bali and islands in Hawaii, Boracay came in #2 last year.
Previously, Tigerair was the only airline that flies directly from Singapore to Kalibo. For travellers who want more comfort for their three hours flight to Kalibo, SilkAir provides an upgraded option. This is an ideal option for family travelling with young children since they usually look for more space and comfort. An economy round trip ticket costs around SGD 300 plus and business class at SGD 1800 plus. A search on Tigerair on the same route comes up to around SGD 300 plus too, which looks very competitive for both airlines. However we all know Tigerair has frequent promotions, the best price that I have seen is around SGD 150-200 (Prices are as mentioned at time of writing).
SilkAir is a full service premium carrier. That is, the price you pay includes checked-in bags and meals. I think this is a very worthy option provided by SilkAir for travellers because you are getting the full SilkAir experience. The timing for SilkAir's SG-Kalibo flight is ideal, departing from Singapore at 10am from Changi International Airport and reach Boracay right before evening for the stunning sunset.
Also read: Everything You Need To Know About Boracay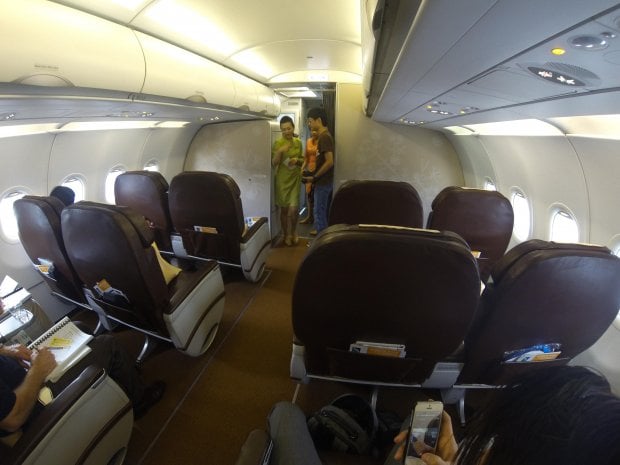 The business class features a 2-2 configuration on the A320 plane, a total of 12 seats.

Each business class seat is spacious and comfortable, though I would have loved it more if they provide power point for charging devices and the seats can be reclined lower.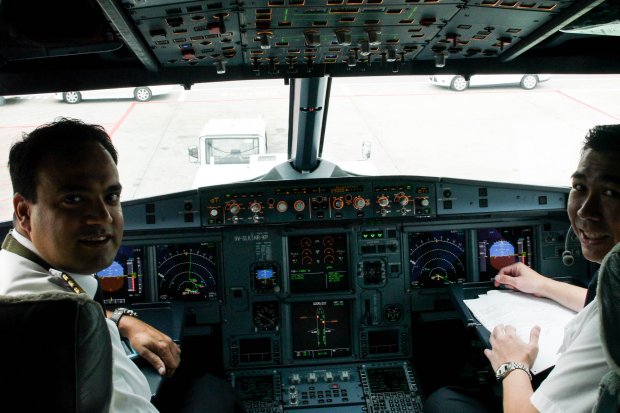 Got the pilots to smile for the camera before takeoff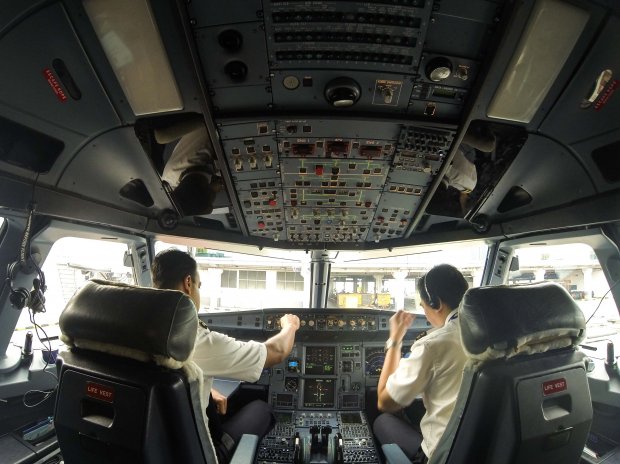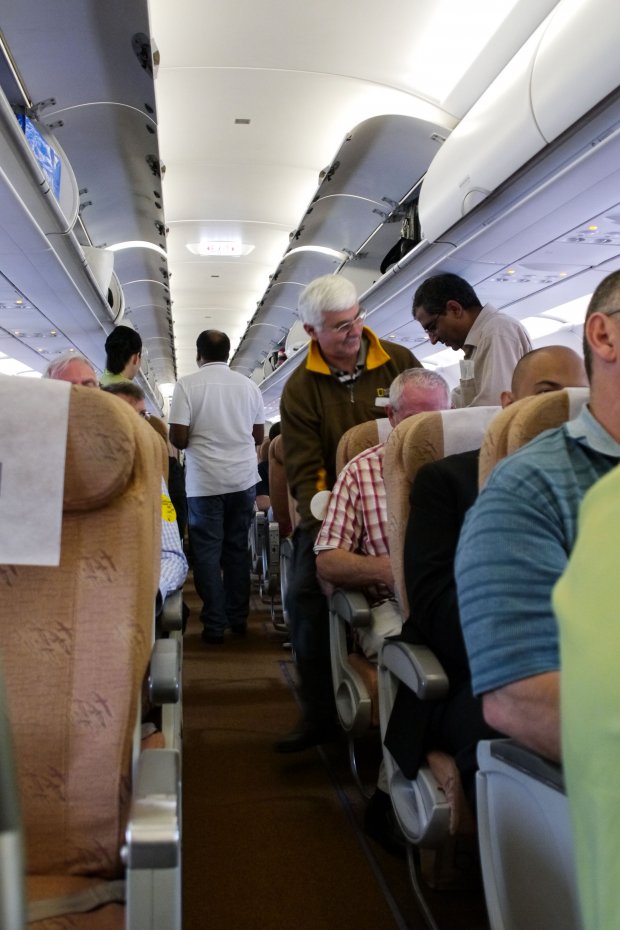 3-3 configuration on the economy class

SilkAir is rolling out Lenovo tablets for business class passengers as part of their wireless inflight streaming entertainment. I got the chance to try it out! There are some travel articles, music and movies in the tablets, which I think is sufficient for the flight. Economy class ticket comprises of 30 kg check in baggage allowance (40 kg for business class), inflight meals, KrisFlyer Miles and seat selection. The seats are also more spacious than budget airlines.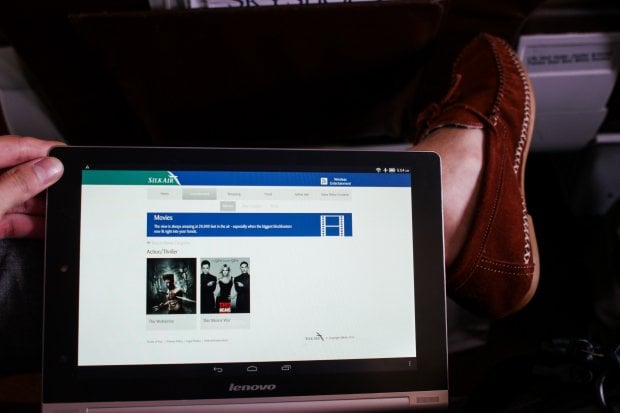 There were snacks and meals provided on the flight. For snacks, there were choices of mixed nuts, pretzels and potato chips for business class passengers. The meal consisted of an appetiser and a main dish, pretty delicious stuff.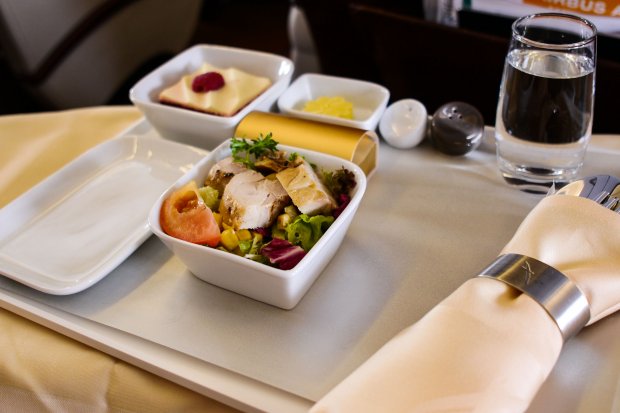 Appetiser and the dessert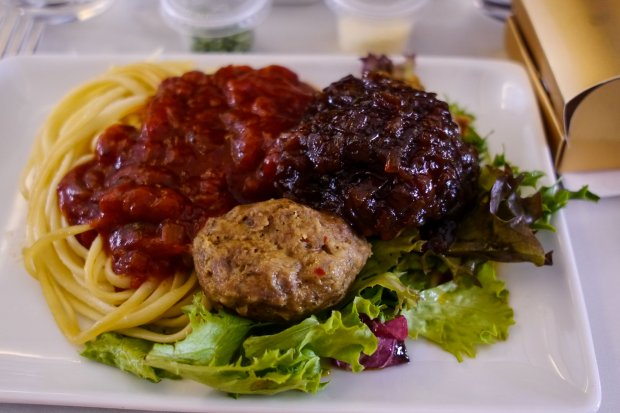 Delicious meatball spaghetti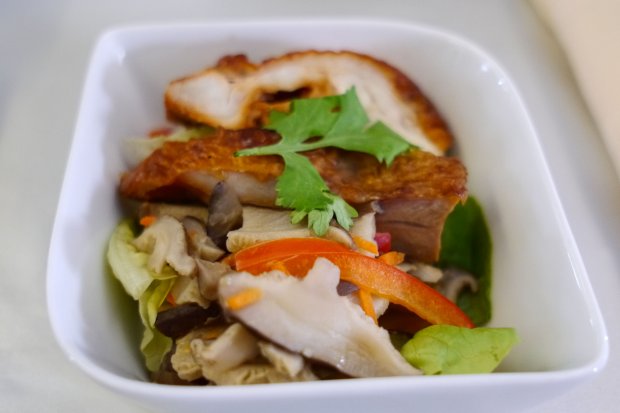 The appetiser for the return flight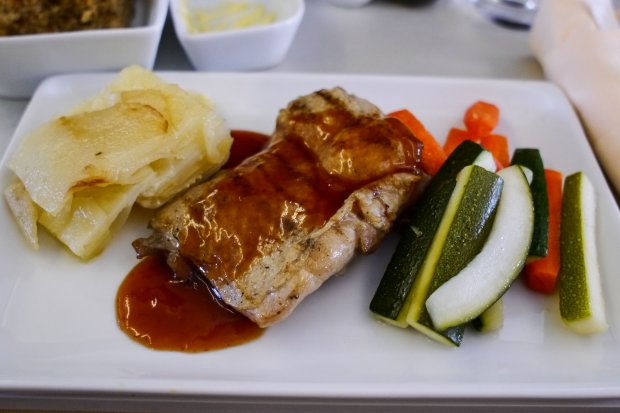 Got a chicken fillet on my return flight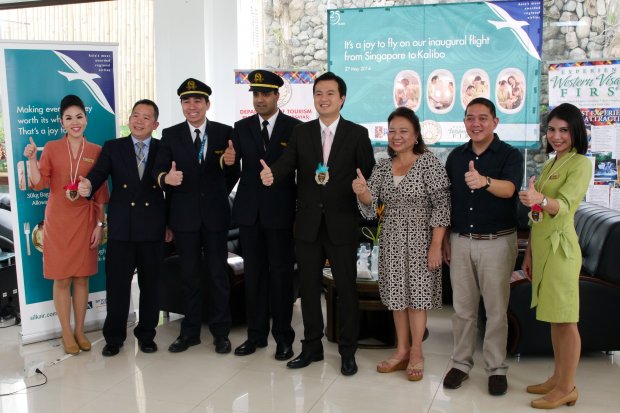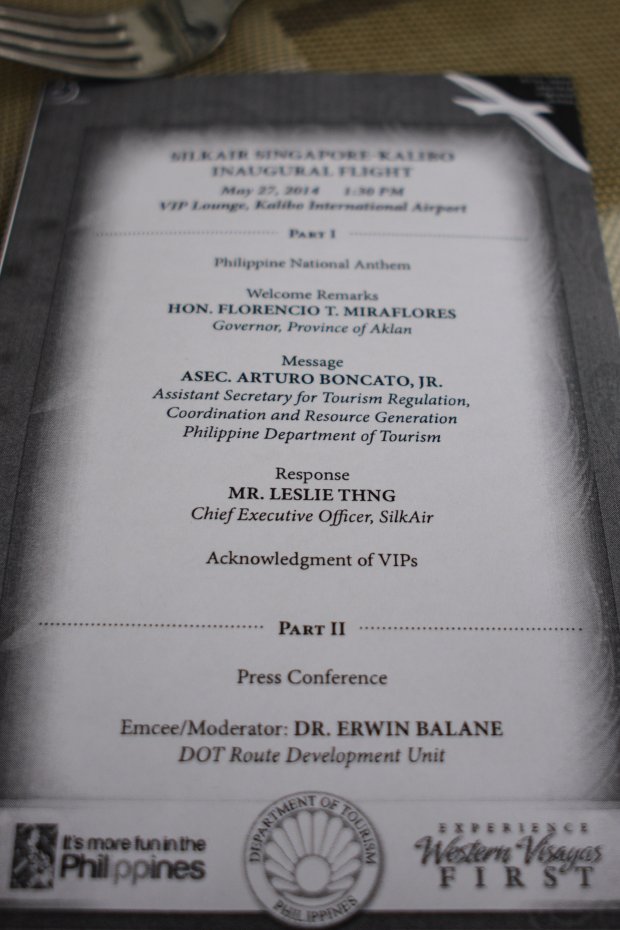 Overall, it was a positive experience flying with SilkAir. Their fantastic cabin crew were attentive and friendly throughout the flight. Although SilkAir might not provide the cheapest ticket prices compared to other budget airlines, you'll certainly get enough comfort for the price you pay. As I always say, it's not about getting the lowest price, it's about getting what you pay for and making sure it is worth it.
As the regional wing of Singapore Airlines, SilkAir operates the Singapore Airlines Group's narrow body fleet and extends the Group network by seeding and developing new, exciting destinations in Asia-Pacific. Today, the full service airline operates more than 300 weekly flights to 45 destinations in 12 countries. Do check out SilkAir's promotions and fly with them on your next destination.
Special thanks to TripZilla Magazine for the invite, SilkAir and Philippines Department of Tourism for collaborating such a wonderful experience.
Inspired? Here are some sites for you to make your travel happen:
TripZilla Flight Travel Deals