In a world where natural resources are depleting faster than one can imagine, the concept of recycling is an unsurprising subject. Even then, not a lot of people pay much attention to it for a variety of reasons. Among them are those who work in the fashion industry who constantly feel the need to up their fashion ante on a seasonal basis. As a result, the industry is one of the biggest global contributors of textile waste and other materials that are often left unrecycled.
Enter Nicole McLaughlin, an independent designer known for producing revolutionary fashion all the while promoting the benefits of fashion sustainability. Based in New York, United States of America, McLaughlin is one of a few upcycling artists who has managed to reintroduce the idea that recycling can be quirky. This is because her fashion pieces, although many find unpractical, make use of everyday objects you wouldn't even consider wearing.
Also read: In Rome, You Can Pay for Metro Train Tickets With Recycled Plastic
Unconventional approach to recycling
According to McLaughlin via an interview with Highsnobiety, upcycling things began as a hobby. While working as a graphic designer for a well-known footwear and clothing company, she would get access to product samples of clothes, shoes, and other accessories. She then started experimenting with them to make upcycled garments that are anything but conventional. This was around the same time she got her hands on a sewing machine for the first time. Talk about dedication!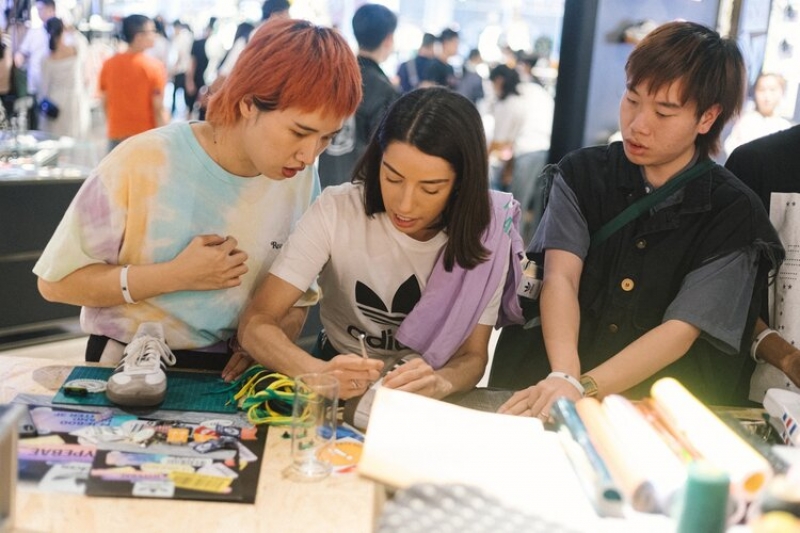 Other than the free samples, she would often go to thrift stores and an e-commerce platform to find vintage items and other used products. She'd do the same thing to them. And like most artists, McLaughlin treats her finished garments as more of a piece of artwork than a product she could sell or make money from. At least not intentionally, as soon after she started sharing her creations on Instagram, offers to collaborate for fashion projects started coming in.
McLaughlin has now worked with several brands that aim to make innovative fashion more sustainable. One of her first projects involving repurposed items was with Reebok. This involved producing bags made of recycled sneakers, among other things. In 2021, she also worked with JanSport, a company known for its thriving sustainability efforts. The creations, consisting of shorts, sports bra, and vest, even went viral on social media within a few hours of posting.
Also read: What's Up With JanSport's Legpacks and Brapacks?
An upcycling artist worth supporting
With her growing name in the world of fashion upcycling or sustainable fashion, McLaughlin also occasionally conducts workshops and panels where she teaches young designers to be more conscious with their craft. The New York-based upcycling artist is also actively developing a non-profit organisation that provides design resources to existing and would-be artists. Check out some of the work of this sought-after upcycling artist below.
Slippers repurposed from camera straps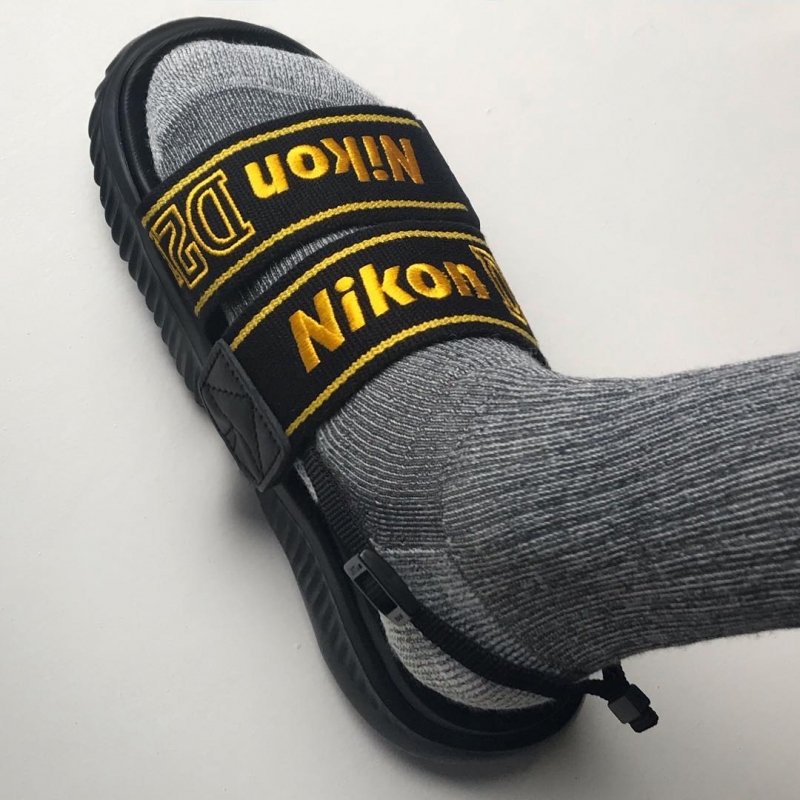 Top repurposed from hats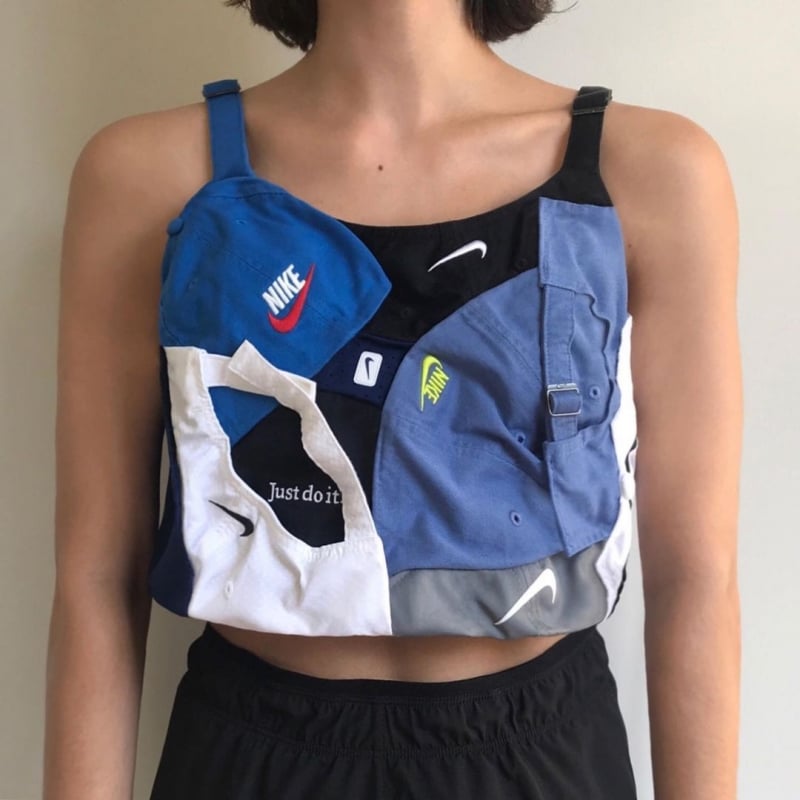 Roller suitcase repurposed from shoe scraps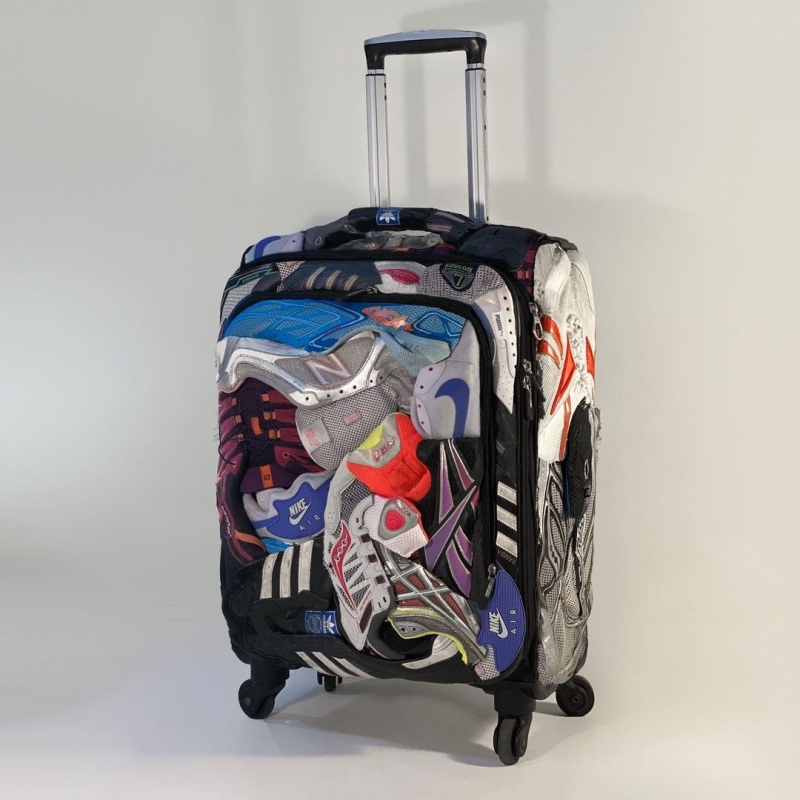 Shorts repurposed from fabric lunch boxes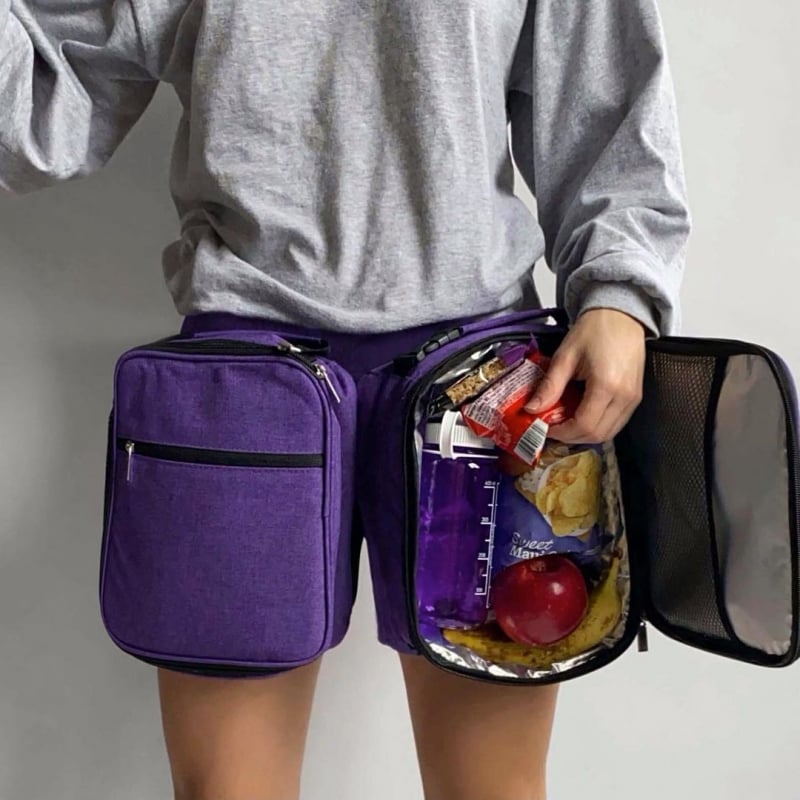 Earrings repurposed from a hand sanitiser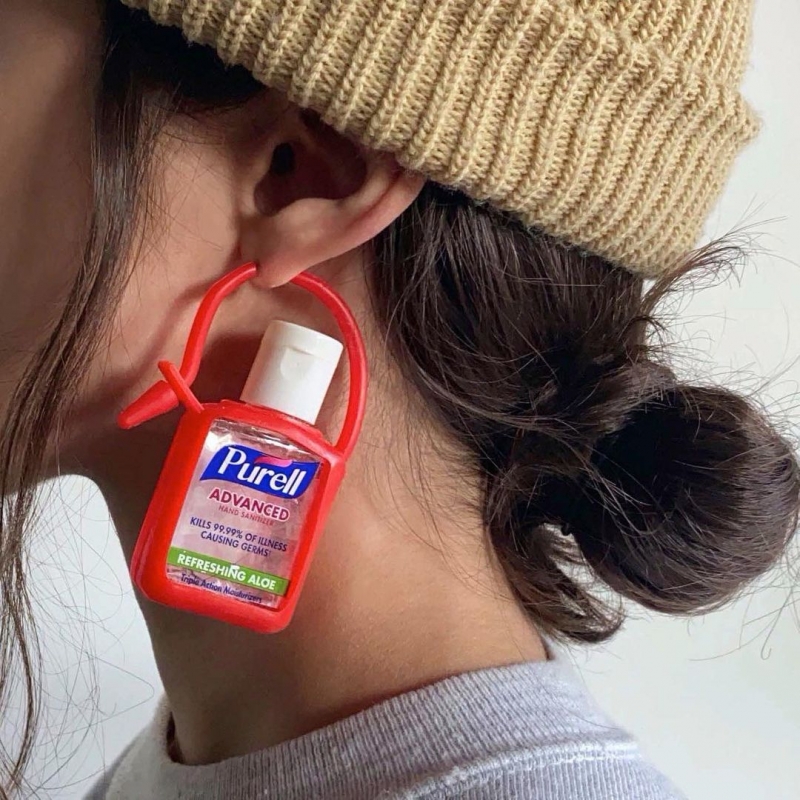 In addition, there are camera bags repurposed into bralettes, packets of Haribo gummies repurposed into crafted board shorts, and baguettes repurposed into gloves. Also in store is a summer program where McLaughlin plans to share how design is "more than just drawing and making, but an understanding of 'how' and 'why' and what we can do to change the future," according to her official website.
---
All images credited to Nicole McLaughlin | Official Website and Instagram