Japan has a wide selection of transportation services; some are super convenient at the same time affordable, while others come at a hefty price but are still worth it. JR East's Train Suite Shiki-shima definitely counts as the latter. It's basically a luxury sleeper train that can tour you for as long as four days around Japan's natural sceneries, from the wineries of Nagano to the Ainu culture in Hokkaido. 
Also read: This 'Flying Bum' Aircraft Might Start Welcoming Passengers by 2025
Japan's luxury sleeper train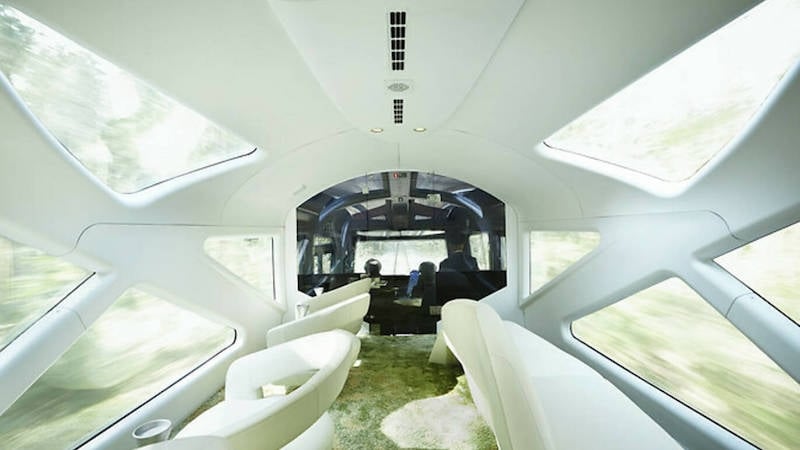 Train Suite Shiki-shima only accommodates 34 passengers per trip, and can cost as much as ¥1,000,000 or as low as ¥555,000, depending on the suite you book. Passengers, of course, can pick between a one-night and three-night trip. The former will take you from Tokyo to Yamanashi, while the latter will take you to Miyagi. You'll be spoiled with a traditional selection of Japanese attractions, from temples, geisha shows, and vineyards, to pristine lakes and therapeutic hot springs.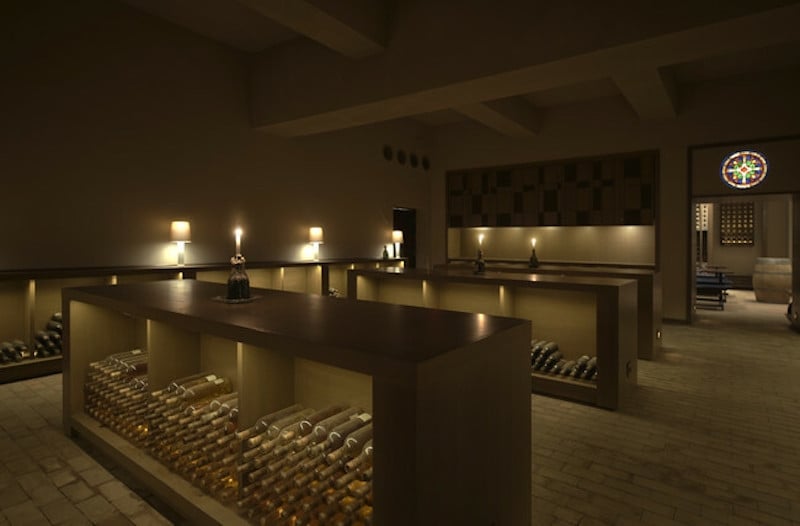 If you're worried that you might get bored on this luxury train, don't be. Not only is the train equipped with comfortable beds in its respective suites, but also avenues for entertainment like the two observation cars, a lounge car, and of course, a dining car where you can indulge in world-class cuisines. There are Japanese and French cuisines that are all tenderly prepared with seasonal ingredients. Not to mention, the dining car has a generous amount of windows so passengers can enjoy the beautiful nature views the road trip has to offer.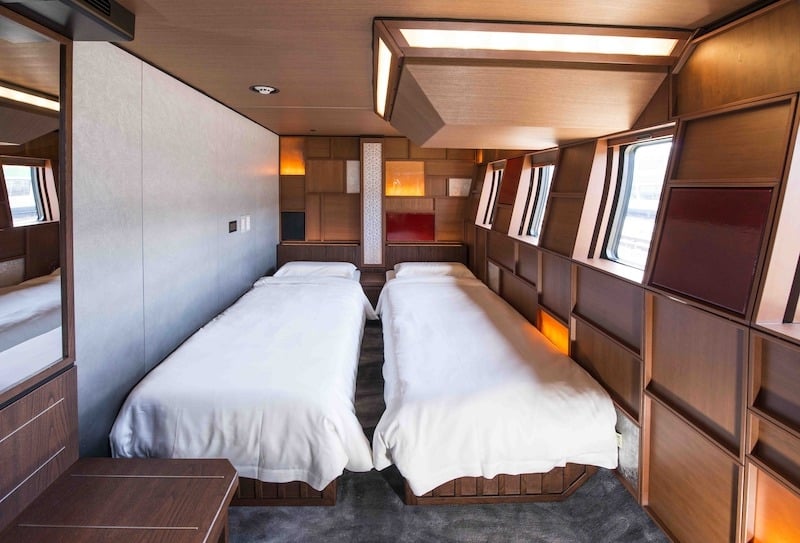 To paint you a better picture of the sleeper cars inside Train Suite Shiki-shima, imagine long beds, your private bathroom and toilet, and even a cypress bathtub accompanied by a window where you can unwind to the views outside the train. This is exactly what awaits you on this luxurious Japanese train. 
But if you want to book a trip, remember that the one-night trip runs from June to September, while the three-night trip runs from April to November. Plan your calendar wisely! To know more about the itinerary, check out the Train Suite Shiki-shima official website. 
---
All images credited to Train Suite Shiki-shima | Official Website