As COVID-19 continues to spread all around the world, it is important to maintain and practice social distancing to ensure your own safety and those around you. This means limiting time spent in social spaces and for many, it could be pretty boring. For those in quarantine, it is much worse! So, how can you escape the time spent alone without feeling too trapped or bored? Virtual tours are here to save the day!
You don't need a plane ticket, you don't even have to leave your home to explore these famous places. Here is a compiled list of museums, castles, nature parks and more that you can explore in the comforts of your own home!
Museums
1. Sistine Chapel – Vatican City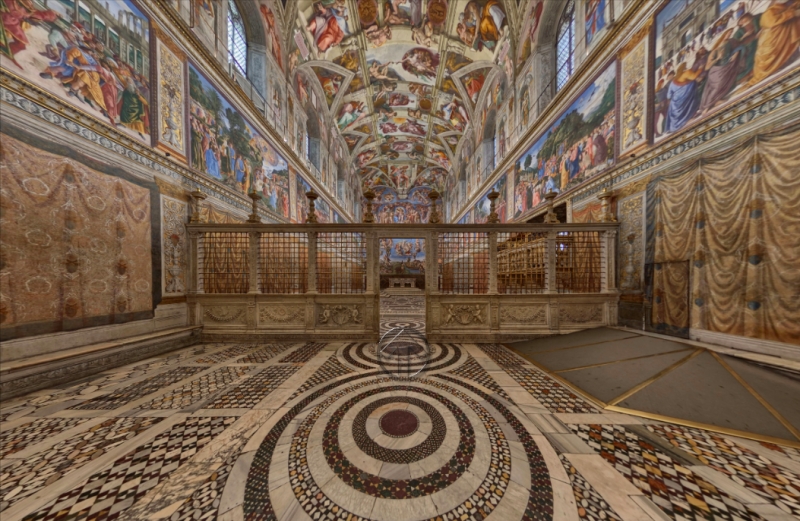 As Italy goes into lockdown, visiting the Sistine Chapel could be near impossible. Now, you can admire all the interior artwork, including its renowned ceiling while sitting comfortably at home. The chapel is often packed with tourists who're there to catch a glimpse of Michelangelo's masterpiece. 
2. The British Museum – London
A public institution dedicated to human history, art and culture, The British Museum has a permanent collection of over eight million works – the largest and most comprehensive in existence. Known as the first public national museum in the world, you can now access the impressive collection from home via the digital channels available. Take a journey through the entire history of human civilisation!
3. Smithsonian National Museum of Natural History – Washington D.C
The world's most popular natural history museum, Smithsonian National Museum of Natural History is dedicated to understanding the natural world and our place in it. Larger than 18 football fields, it is also home to the largest natural history collection in the world. Currently, the museum is temporarily closed to contain the spread of Covid-19 so the virtual tour is perfect for all! 
4. NASA Space Center – Houston
Love space and always wondered how it is like in mission control? Get on NASA's free mobile app, Space Center Houston, where you can explore virtual reality experiences with ease. There is also a location-aware audio tour, which will share about humanity's extraordinary journey into space and the people who got us there. 
5. The Louvre Museum
Louvre Museum is the world's largest art museum and a historic monument in Paris, which houses over 38,000 objects. Originally a royal palace, it is now a must-visit for all art lovers who will enjoy browsing celebrated works like Mona Lisa and Venus of Milo. For now, The Musee du Louvre, Tuileries Garden and Cour Carre are temporarily closed.
Also Read: 20 Things to Do While Quarantined or Social Distancing Amid Covid-19
6. Solomon R. Guggenheim Museum – New York City
Founded in 1937, Solomon R. Guggenheim Museum's main purpose is to promote the understanding and appreciation of art through exhibitions, education programs. While the museum is closed in response to the coronavirus outbreak, you can experience the museum from home, where you can discover artists, exhibitions and collections. 
Nature
7. Cliffs of Moher – Ireland
The site of ancient Irish legends, Cliffs of Moher, is one of the most popular tourist destinations in Ireland running approximately 14km long. This area is also a haven for those who love basking in nature – you can find a myriad of bird species including Atlantic Puffins, Kittiwake and Razorbills. In the spring and summer, you can find a glorious array of wildflowers and bright fields of grass cloaking the cliffs. While spring is here and summer is to come, visit these cliffs – virtually!
8. The Hidden World of the National Parks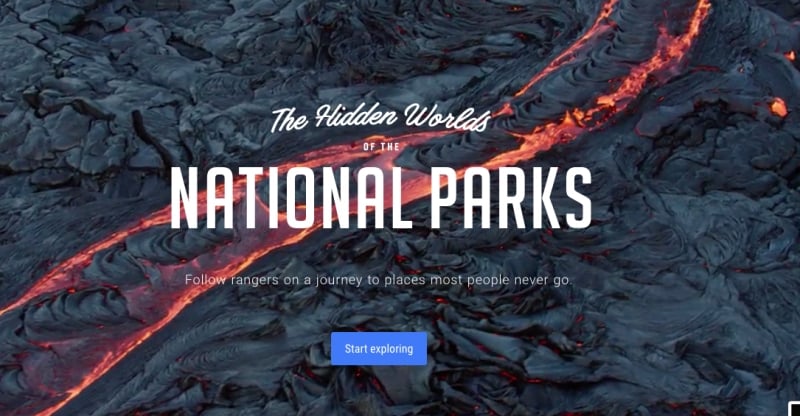 One incredible feature that Google has is a program called "The Hidden Worlds of the National Parks," which brings the outdoors into the comforts of your home. A part of Google's online Arts & Culture activation, this digital exhibit boasts exploration experiences across five beautiful national parks – Hawai'i Volcanoes National Park, Carlsbad Caverns National Park in New Mexico, Bryce Canyon National Park in Utah, Kenai Fjords National Park in Alaska, and Dry Tortugas National Park in Florida. Remember to use your headphones to hear educational stories about these places!
9. Dive – Virtually!
Immerse in the beauty of the ocean and explore national marine sanctuaries – all without getting wet! Experience amazing habitats, animals and cultural resources as you delve into these virtual reality voyages which utilises 360-degree images. Taken by trained divers with special cameras, these pictures are regularly updated! You can also choose the specific sanctuary systems – from American Samoa, Florida Keys, Olympic Coast and more!
Culture
10. Stages Around The World
Love the performing arts and the places that houses these magnificent shows? Then Google Arts & Culture's Dramatic Virtual Tours of Stages Around the World is the perfect way to spend your time at home. Step inside some of the best-looking theatres, concert halls and opera houses all around the world! These include the Bolshoi Theatre in Moscow, Carnegie Hall in New York City, Burgtheater in Vienna and more!
Also Read: 6 Places With Discounts in Singapore – Freebies Too!
11. Street Art Tours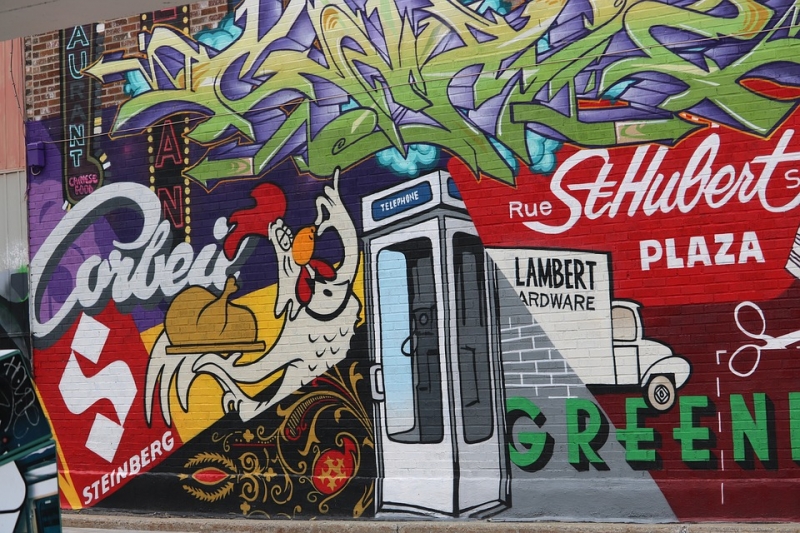 Are you a fan of eccentric street art? Then you should check them out via virtual tours! Choose from audio tours, online exhibitions and world collections while you sit back and admire the many incredible artworks. No single tour is the same, because you can find many paths to take as you explore the streets!
History
12. Blarney Castle – Ireland
One of Ireland's greatest treasures, Blarney Castle was built nearly 600 years ago by one of Ireland's greatest chieftains, Cormac MacCarthy. Since then, millions have visited the castle, making it a tourism gem in the area. A popular tourist tradition here is kissing the mythical limestone block known as the Blarney Stone, which will bless the kisser with the gift of eloquence and persuasiveness. However, this practice is now barred to contain the spread of the coronavirus. Jump to the highly-detailed virtual tour and explore the grounds where you can read the history of the castle too.
13. The Great Wall of China
The longest man-made structure in the world, The Great Wall of China was built as a line of defence. It is now a unique heritage site and one of the most iconic landmarks of China. While many might think that the wall is made up of one single long line, it is made of many walls and forts built in different historical periods. Explore the walls, the sections and its history through the virtual tours, where you can also appreciate the jagged hills and mountains around.
Beyond Earth
14. Mars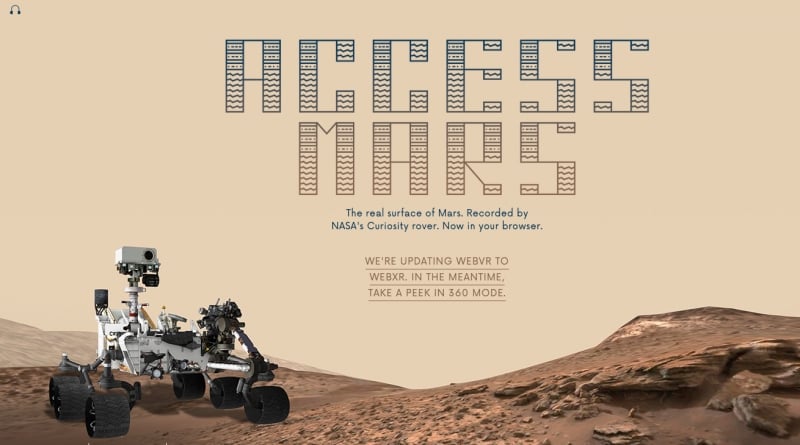 Explore a 3D replica of Mars' surface exactly as it was recorded by the Curiosity rover, which took digital photographs with two stereoscopic camera systems. Using WebVR, you can easily explore the surface of this 3D model. Escape the world and go beyond Earth with this virtual tour. Grab some coffee, relax and transport yourself to a place free of Covid-19 virus!
Also Read: These Broadway Musicals Will Let You Stream Their Shows for Free