We're finally down to the last month of the year, and you know what that means: the holiday season! Of course, one of the things we look forward to is the Christmas lights nearly everywhere we go. In Japan, you can experience a spectacular holiday light park in Sagamiko Resort Pleasure Forest, which is just a one-hour drive from Tokyo. There, you'll find the popular Sagamiko Illumillion: an absolute must-see if you're visiting during the winter. 
With over six million LEDs, it's known for having the largest number of lights in the entire Kanto region. And despite the, er, tumultuous year that was, Sagamiko Illumillion 2020-2021 features exciting installations as part of its 12th-anniversary celebration. It features 10 zones with different themes, with the main event being the new Pokémon Illumination area!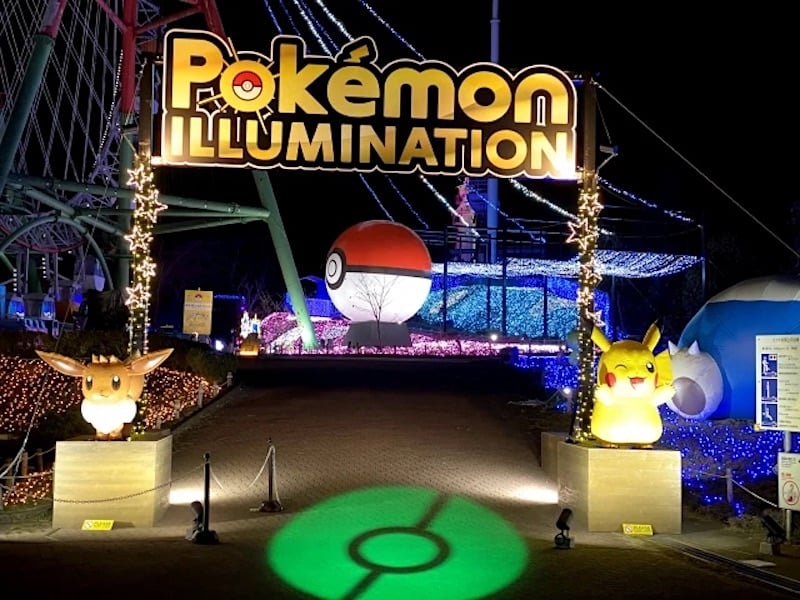 So, to all the fans of this famous franchise: take note! 
All about Sagamiko Resort's Pokémon Illuminations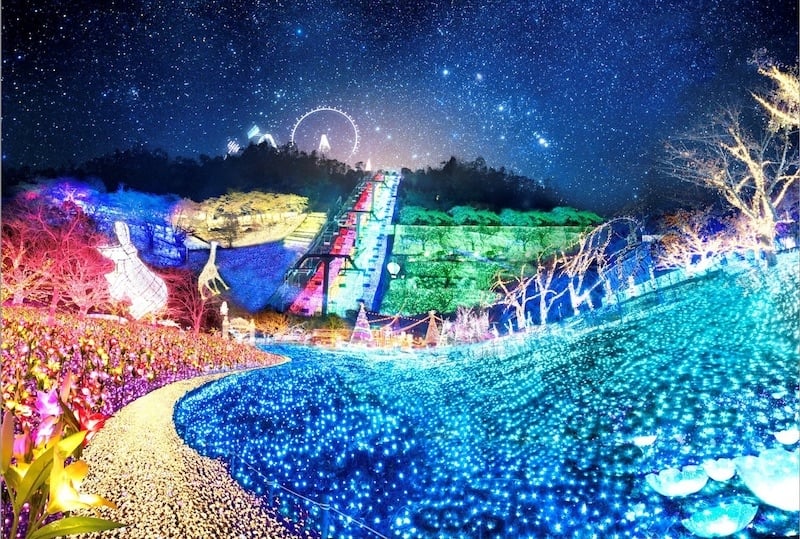 Sagamiko Illumillion 2020-2021 dedicates an entire section featuring the adorable Pokémon characters. From a sleeping Charmander on Pokémon Street, to a horde of Pikachus scattered around the Forest of Light; it's definitely a winter wonderland for anyone who grew up watching and/or playing Pokémon!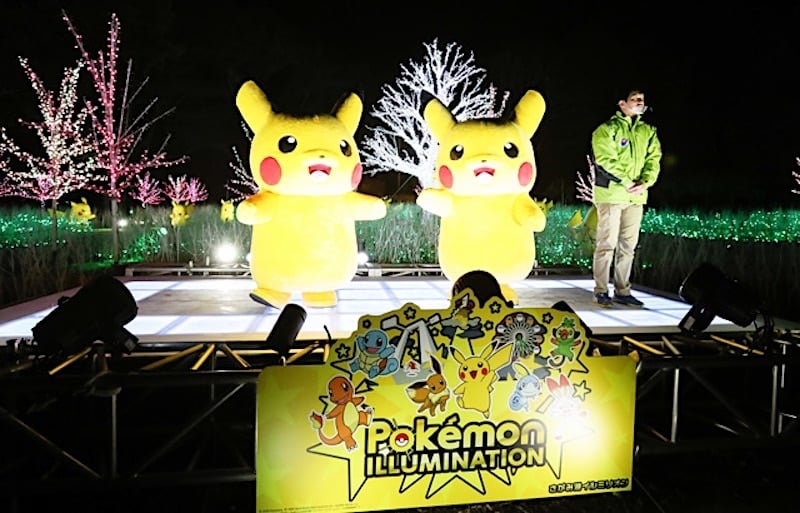 Speaking of the most famous Pokémon there is, Sagamiko Illumillion is also holding a special Pikachu Pika Pika Light Show! It will be held on weekends and holidays, and just from the sound of it, we're expecting to see some singing and dancing Pikachus. While entry to this show comes for free, you can also watch it from the Special Seating area for an extra fee. 
Other exciting attractions for Pokémon fans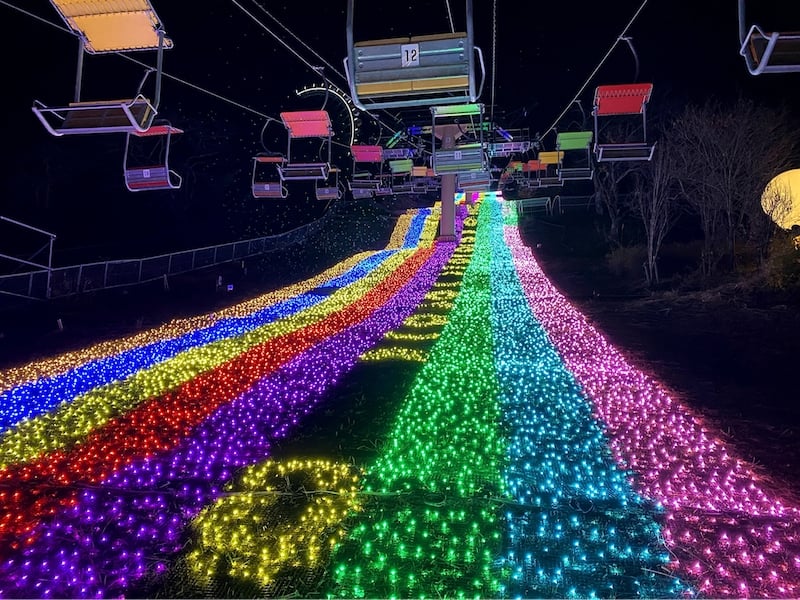 Clearly, the dazzling immersive-type illuminations don't stop there. At the entrance of Pokémon Illumination, you'll find Sagamiko Resort's famed Rainbow Chairlift! Usually, the ground under it is lit up with all the colours of the rainbow. But for this year's Sagamiko Illumillion, the light display has been changed to the eight colours of Eevee's evolutions — in chronological order, too! Oh, and the lift even plays Pokémon music as it takes you up the hill; like you're also about to travel across the land, searching far and wide.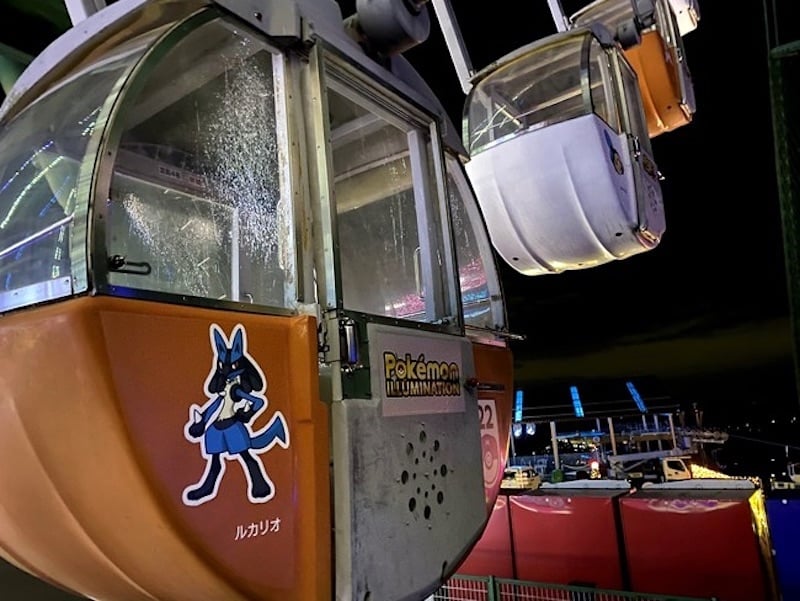 Once you get to the upper area, make sure to check out the 370-metre high Light Ferris Wheel. You'll notice that the capsule doors are decked out in 36 different Pokémon — how cute is that? Then, from the top, you get a bird's eye view of the entire Sagamiko Resort Pleasure Forest! 
Also read: 10 Dazzling Christmas Lights Around the World and Where to See Them
This latest Sagamiko Illumillion is currently ongoing until 4 April 2021. The illuminations are lit up daily starting at 4pm. Though if you're planning to go to the amusement park earlier, there are also daytime attractions that you can enjoy while waiting for the dazzling lights! 
Here's hoping that Japan opens to travellers soon. Clearly, we'd give anything to experience this exciting Pokémon lights show! But if not, hey — maybe they'll do this again next year… or once the pandemic is long gone? Until then, excuse us while we plan our Japan otaku itinerary for future trips. 
---
All images are credited to: Fujikyuko Co, Ltd & Sagamiko Resort | Official Website