Upon reading the title of this piece, you might have thought like, "Ugh, what's the point? Just let me enjoy my pyjamas!" After all, this might be the first and only time that nearly everyone can bask in the joys and convenience of working from home! But as someone who has been on a work-from-anywhere job for quite some time now, let me tell you that still dressing up makes a difference. 
Dressing up to work from home might seem like an unnecessary hassle; when in fact, it sets the tone for your day! And besides, wouldn't you want to enjoy the freedom of not having an office dress code? Better use this as an opportunity to experiment with different looks. That said, here's why you should still dress up when working at home — along with some tips on how to do so! 
Why you should dress up when working from home
Well, for starters, it helps you look fresh — and therefore ready to snap a photo for Instagram (or a quick TikTok video, if that's your thing) right away! But kidding aside, here are more reasons why you definitely should get up and dress up!
1. It gives a sense of normalcy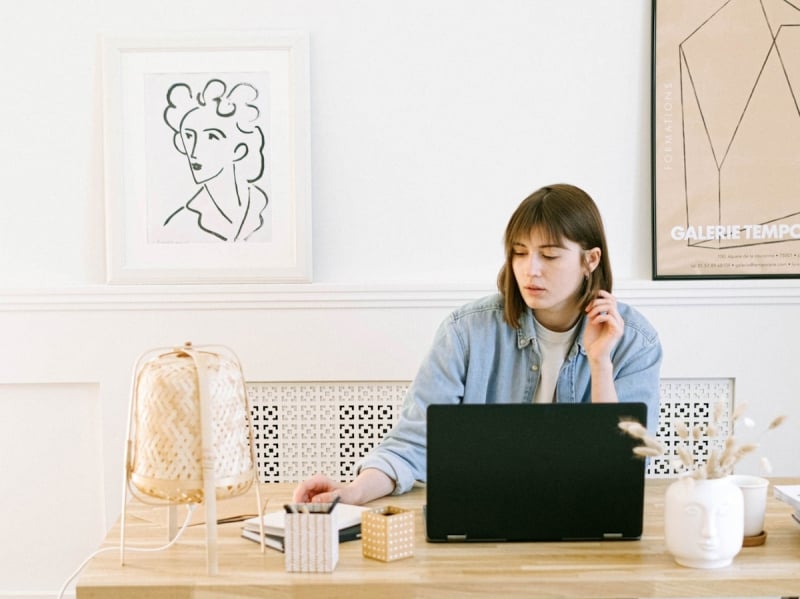 We live in a time of what we call 'the new normal.' Hence, a taste of the old and familiar is always welcome, no matter how small or mundane. Take dressing up for work, for instance: It used to be something that many took for granted before. But now, it's something that helps us a lot on a daily basis, especially as we adjust to a homebound lifestyle. 
2. It helps establish a routine
Or, as I'd like to call it: a qua-routine. Okay, I tried. But, yes, having a routine is important especially now when everything has turned upside down (to put it lightly). And I've found that dressing up for work is something worth adding to it! 
Having a routine also helps us maintain a sense of control in times when we feel a lack of it (which could lead to stress and anxiety). So, even if it's something as simple as maintaining your pre-quarantine routine of putting on work attire, then so be it. 
3. It keeps you focused and productive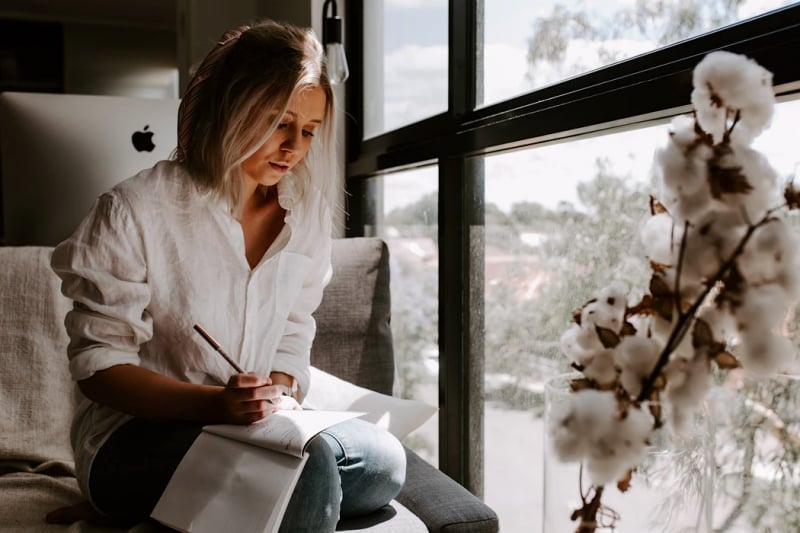 More often than not, it's true when they say that you are what you wear. And this applies even when working from home — perhaps more so. After all, what you wear can either help or hurt your focus and productivity! 
Take your pajamas, for instance. If you keep them on all day, it'll most likely be hard to switch to work mode, since you associate it with rest and relaxation. Compared to if you put on, say, an outfit that you'd wear outside the house. It doesn't even have to be something smart-casual, as long as you dress the part of someone who is not being a couch potato all day. 
4. It improves your self-image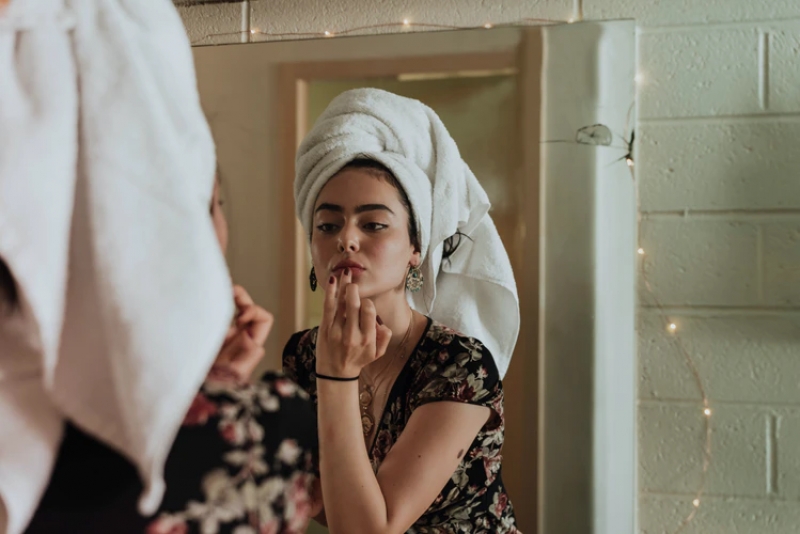 Appearances matter, that's a fact. Whether or not we're aware of this, we judge others based on how they present themselves. But did you know that this could also apply to how you perceive yourself? Well, at least on the professional aspect. 
Let's take a quick flashback to pre-quarantine days. Didn't you feel more confident whenever you wore something extra nice to work? Look good, feel good. It doesn't matter if it's a new pair of shoes or an old-but-favourite blouse. At the end of the day, it makes you feel a whole lot better than if you wore something drab, right? Well, I'd say this 'rule' still applies even when working from home, so go on and dress up! 
5. It actually saves time
This is especially true if your work-from-home arrangement involves a lot of video conferencing! Some of these, obviously, could come at the last minute. So, I suggest allotting a few minutes in the morning (or whenever you start working) to make yourself presentable. That way, you don't have to scramble when an impromptu meeting comes up! I mean, isn't it slightly annoying when you're in the zone, only to be interrupted because you have to change into a non-ratty shirt? 
6. It helps maintain work-life boundaries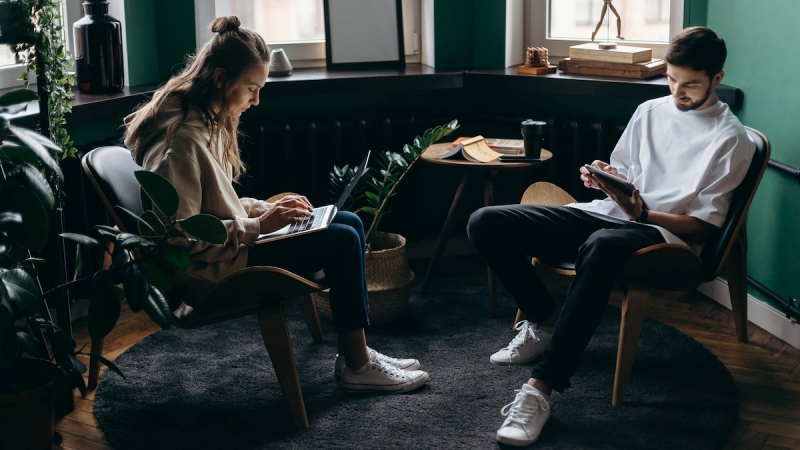 From social distancing to work-life balance, we need to establish boundaries now more than ever. After all, working from home means that there's a thin line between the personal and the professional. 
So, as much as possible, dress up in something similar to what you'd normally wear when outside the house! It doesn't even have to be something you can wear to the office; given the current scorching heat across Southeast Asia, I doubt that long sleeves paired with slacks are a good idea. 
Also read: How to Work From Home Productively, Without Losing Your Sanity
How to dress up for work at home
After reading about why you should, you're probably wondering how you can dress up. Here are some tips and tricks to help you get started! 
1. Keep it casual but put-together
I'm sure most of us here are bearing with hot and humid summer weather, on top of the global pandemic. So, unless your home AC unit is as powerful as that in your office — or like, the one at Starbucks — a smart-casual attire is probably too much to ask! 
Instead, opt for a look that's the right balance of comfy-casual and presentably polished. I suppose the trick is to go for something you'd wear to the mall or a nearby coffee shop. And while you're at it, might as well whip up your go-to café drink — as if you're just working remotely around the neighbourhood! 
2. Dress up according to your mood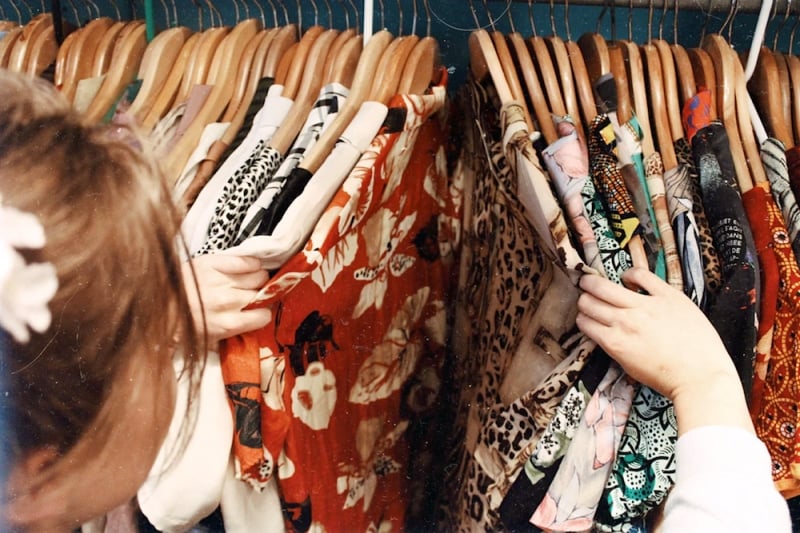 With the absence of dress codes, it's a lot easier to have fun with how you dress up for work. Make the most out of it by expressing yourself through your personal style! (FYI for those who do creative types of work: I find this is especially helpful with boosting creativity!) 
Perhaps express yourself through colours? Usually, warmer shades like red, yellow, and orange are associated with activity and energy. Meanwhile, cooler shades like blue, green, and purple are often considered to be more relaxing. So, depending on your tasks for the day, you can base your work-from-home OOTD on this! 
3. Keep it interesting
In relation to my previous point, don't be afraid to switch things up regularly! You can even set up a theme per day or week. That way, you can have something rather fun to look forward to when you wake up in the morning! 
For example: Mondays are for chill athleisure looks (like, to help you transition back into weekdays), Tuesdays are for clothes you've never/rarely worn before, Wednesdays are for beach-inspired pieces, and so on. Oh, and don't forget to accessorise and dab on a bit of makeup as well! 
4. Don't forget to change once you 'clock out'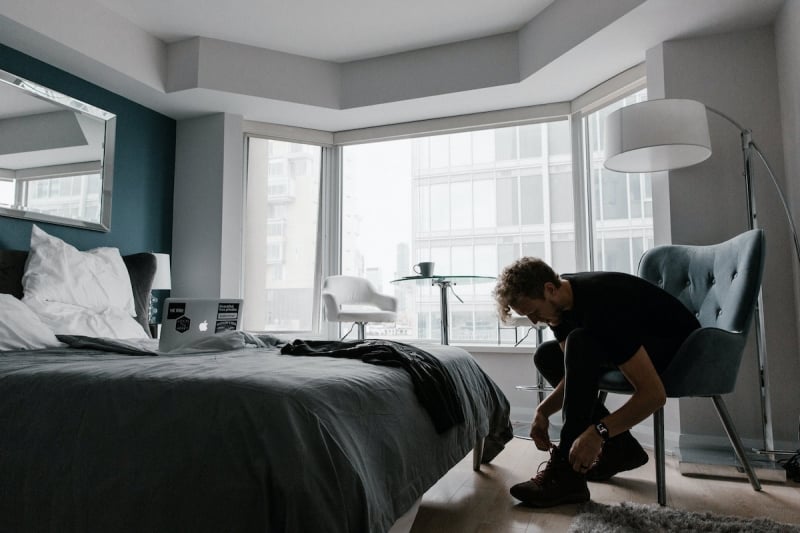 Disengaging from work includes not only putting away work-related items, but also taking off your work-from-home attire. Once you're done for the day, change out of those clothes, like how you would when you arrive home from the office! This helps shift your mental state into relaxation mode. Hence, you draw a boundary between work and personal life, which is totally important! 
Some recommended wardrobe staples
I mean, we're talking about style in relation to work-from-home self-care already. So, I might as well share a few recos on what to wear once you dress up for it! And hey, who cares if not a lot of people will see you face-to-face? Do it for yourself, and opt for looks that combine comfort, style, and function! 
1. Tailored shorts
Working from home has become the new norm — and so has the term 'business mullet.' Basically, it's when your clothes are formal/corporate up top and 'party' down below! And given the current weather, we're definitely choosing shorts over pants. Keep it neat and somewhat dressy with tailored shorts. 
2. Jumpsuits and co-ords
Don't you just love it when you don't have to worry about matching your top with what you're wearing below? Thank goodness for jumpsuits and co-ords that make you look effortlessly put-together! Don't forget to pick a shorts variant in a lightweight fabric. 
3. Sleeveless blouse
Nothing says 'summer-fresh' better than a sleeveless blouse! Who says you have to wait before wearing that top that you were supposed to wear to a beach trip? Life's too short! 
4. Bright top
Whether it's a collared button-down or a blousey shirt, might as well opt for those in fresh, vibrant hues! After all, a pop of colour will surely help brighten your mood.
5. Light cover-up
Keep a jacket, cardigan, or kimono in a lightweight fabric on hand. You might need it in case of a super impromptu meeting while you're still in your nightshirt! Or you could use it for those rarely cold afternoons when it's raining outside. Ahh, cosy! 
6. Wide-leg pants
Yeah, we feel ya! We totally miss wearing pants, too. But, again, with the current temperature and all, they're not really the best option. So, the alternative would be a wide-leg pair that'll still let your legs breathe. A lifesaver, indeed. 
Also read: 16 Summer Style Staples to Add to Your Travel Wardrobe 
So, yes, resist the urge to just wear sweatpants, pyjamas, and such, all quarantine long! But above all else, always dress for comfort. Don't be afraid to dress up and observe how each outfit makes you feel. Expect to have a bit of trial and error along the way, but hey, that's part of the fun! 
In these uncertain times, clothes can be a source of comfort. Whether it's putting on a comfy shirt or that fab new jumpsuit that you haven't had the chance to wear yet — the possibilities are endless! Until then, I hope dressing up for work will help brighten up your days, just as it does for me.