Travelling on a budget does not mean that you have to settle for subpar accommodations. On the contrary, there's typically a plethora of budget options that go far beyond "clean" and "comfortable" to offer you a truly value-for-money stay. You just need to know how to look.
Whether you're on the hunt for an inexpensive hostel, hotel or holiday rental, here are some things to look out for.
1. Reviews
The importance of reviews cannot be emphasised enough. Previous guests went through the trouble of writing it for your benefit, so do yourself a favour by reading the recent ones.
In the review section, you can find valuable information that's not in the accommodation description. Sometimes, reviewers mark an accommodation down because of complaints like non-functional water heaters and abysmal WiFi signal — things you do not want to encounter.
If you're short on time for research, set a threshold for ratings and add filters in the booking site as you make a search. If an accommodation has, say, a rating of six or below out of ten, just strike it off the list. Chances are, that business has a lot of things it needs to work on.
What else can you look out for in reviews? The following points will elaborate.
2. Location
Location, location, location.
If an accommodation has dirt-cheap prices but is located so far out of the city that you'll need a taxi to get to it, your cost savings will add up to be minimal. What discerning travellers usually look out for is housing that is close to attractions, eateries, and/or public transport. To find a suitable accommodation within an area you're interested in, click on the "map view" of the booking site and narrow it down from there.
It's also worth checking that your desired choice is not located up a steep hill or in a shady neighbourhood unless you're up for such an experience.
3. Check-in time
If your arrival to the city is in the morning and you wish to rest, there's a three-hour wait between a place that allows check-in at 12pm and another at 3pm. But if you spend enough time lingering around the review section, you might even land a place that allows free early check-in as long as they have an available bed or room!
Relevant to this point are those who need to check-in at ungodly hours. Ensure that there is a 24-hour reception and keep your hosts informed of your arrival time.
4. Breakfast
It's worth prioritising or even paying slightly more for accommodation that offers free breakfast — especially if it's a good breakfast.
5. Room size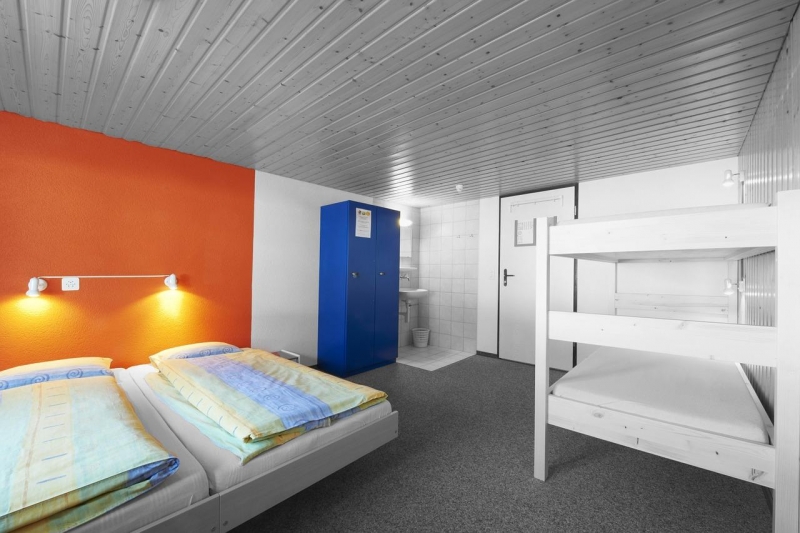 Wide-angle lenses, combined with great photography skills, can make a room look bigger than it actually is. While no doubt going on a budget typically means a smaller-than-average private room, don't be fooled by cleverly-taken photos.
If having a spacious room is something you're concerned about, look into the actual size measurements to have a rough idea of what you're (literally) getting yourself into. The same goes if you're booking a dorm room; when you're sharing a space with five strangers, it makes a difference whether you're all confined to 15m² or 30m².
6. Private or shared bathroom
While it's almost a given that higher-end hotel rooms come with private bathrooms, this is not always the case with budget accommodation. There are many budget travellers who are averse to the idea of sharing a bathroom with other guests, so do check this if you are one of them.
7. Windows or balcony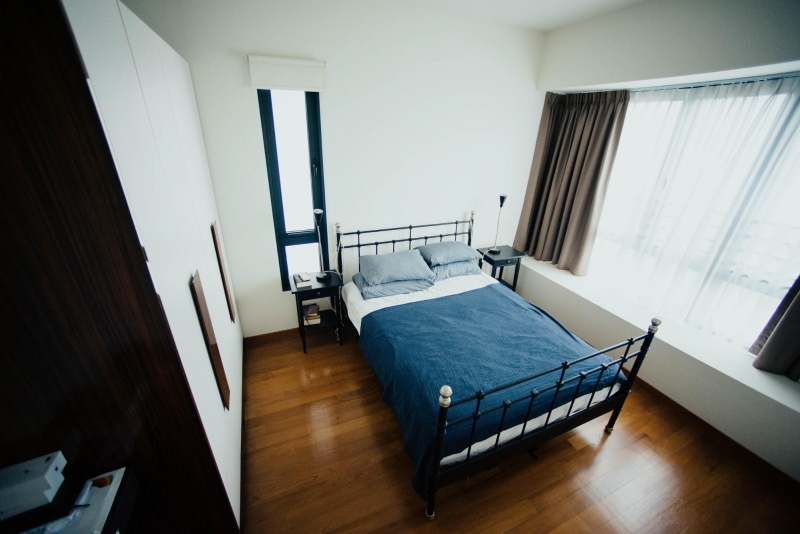 The presence of windows or a balcony can make a huge difference to whether or not you feel stifled during your stay. Apart from the potential of good views, such openings allow light and fresh air to fill the room.
8. WiFi
If you're a social media junkie or just someone who needs to get online, dig out the answers to these questions:
Is the WiFi usage free?

Is the connection speed decent, at the very least?

Does the signal cover the dorm/private rooms on top of the common areas?
9. Plugs, lamps, and privacy curtains
These three small details make a big difference when you're staying in a shared dorm room.
Frequent backpackers will learn by experience to pick a dorm bed based on its proximity to a plug socket. Having one close to your bed means that you can keep your electronics close to you while charging. You will also want to ensure that the dorm room has sufficient plug sockets for all its occupants.
On top of that, individual lamps and privacy curtains, while not so common in hostel rooms, are fantastic bonuses.
10. Kitchen with cookware and utensils
When you're travelling to cities where eating out is expensive, consider cooking your own meals once in a while to save some bucks. This is where it makes good sense to find a budget accommodation with a fully-equipped kitchenette or a hostel that has facilities for cooking. Do note that some hostels have a kitchen that allows for microwaving and not cooking.
11. Laundry facilities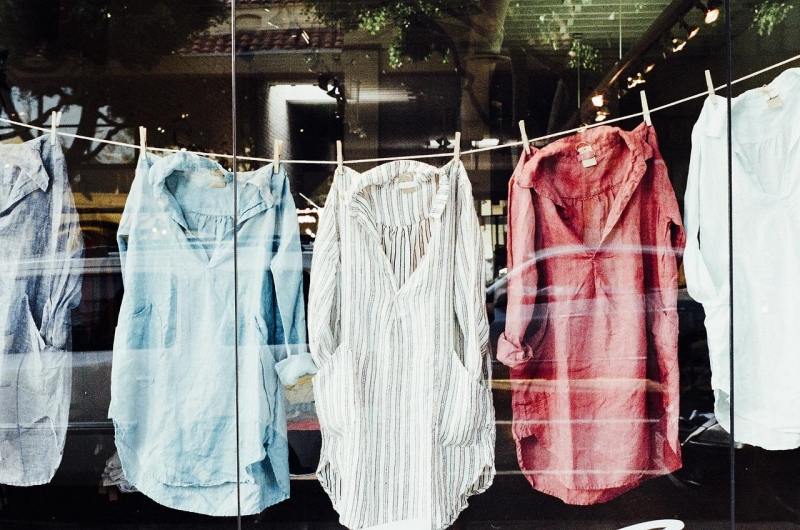 Need to do laundry on your trip? If you find an accommodation that comes with free usage of a washing machine, go crazy because it's not often that you get free laundry when you're on the road. Otherwise, most budget hotels and hostels offer laundry services, though prices might vary from cheap to exorbitant.
12. Customer service
At the end of the day, what can make or break a stay is the quality of customer service that you get. On your hunt for a budget accommodation, look out for family-run guesthouses or small hostels where you could be greeted by the owner of the business. They are more likely to be invested in your comfort and enjoyment of the city and might go the extra mile to help with directions and tips.
That said, you can also score with amiable staff in other types of accommodation. The only way you can have a chance of knowing is to go back to the first point on the list — read the reviews!
Other factors to consider
Now that we've come a whole round, it's time to throw in other considerations into the pot. Yes — there's more because sometimes it's the garnishings that flavour your stay. Not everyone has a sensitive palate, but if you think these apply to you, probe whether the accommodation offers things like:
Towels

Maps

Hairdryer

Tea and coffee

Lockers/safe

Heater and air-conditioning

Printing services
Once you've found something that checks all your boxes and still falls within your budget, smile because you just scored a great deal.
Also read: 5 Basic Do's & Don'ts of Staying in a Hostel