Prague is a tourist favourite for a good many reasons.
The fairytale-like Czech capital features charming architecture, friendly locals and great local beer. Everything is affordable for travellers coming from a highly developed country, such as my hometown Singapore. Prague was my favourite city in the world… until I started venturing further and realised that there are, in fact, cities out there that can offer what Prague has – and perhaps, more.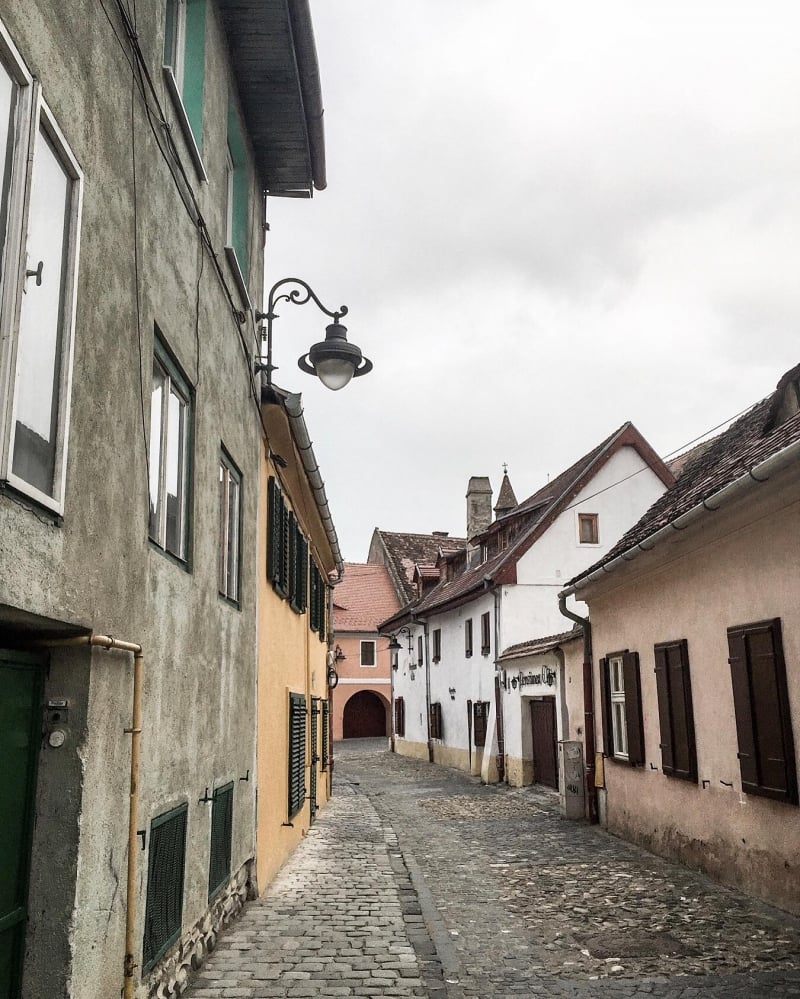 In spring, I visited a quaint, quiet little city in Romania called Sibiu.
Most people recommend a mere two days here, as there are not many landmarks to see, nor are there many historical buildings or museums that document a great deal of Romanian history.
Nevertheless, I decided to stay for four days as I wanted to take my time and truly soak up the atmosphere. As it turns out, I was about to fall in love with this city in similar ways I had fallen in love with Prague some two years back.
So, why should you visit Sibiu and perhaps even skip Prague altogether?
1. Beautiful Architecture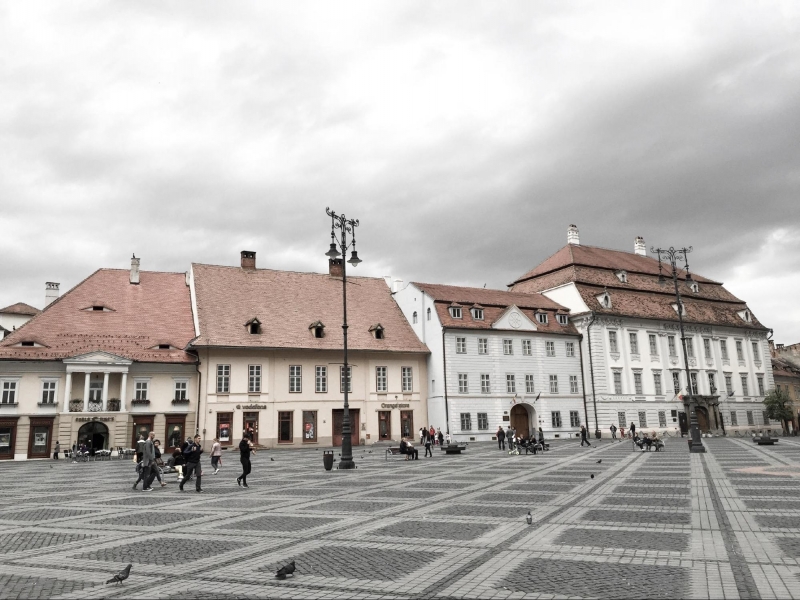 Walking down the quaint little streets of Sibiu, I was instantly reminded of my time in Prague. Lovely, colourful faded doors, cosy little houses painted in pastel shades and the most adorably snug pubs and cafes decorate the city's old town. Each apartment exudes its own character and charm.
This place is filled with good vibes at every turn, making it a perfectly enjoyable destination if you're looking for a laid-back vacation. Sibiu, in many ways, paints a picture of a tranquil little town as depicted in many fairytale books I read when I was young.
2. Clean Streets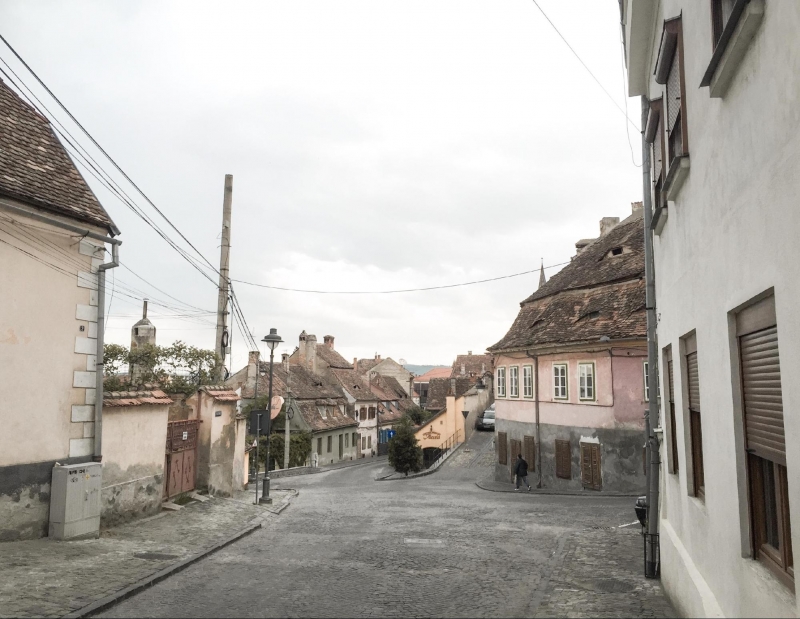 As a traveller, I've had my fair share of walking down dirty streets and witnessing locals spitting onto pavements. In retrospect, this allows me to truly appreciate cleanliness and respect for rules and others when I see it.
Bucharest, the capital of Romania, is a clean city, but I felt Sibiu really brought their A-game when it came to cleanliness. Some places may not be the fanciest – be it random streets, cafés, restaurant toilets or the bus station – but they sure are clean.
So the next time you're worried about cleanliness when visiting Eastern European countries, you should know that someone from Singapore, which has a strong reputation for being a clean city, thinks that Sibiu is absolutely up to standards.
3. Lovely Locals
In my recent article, "7 Reasons to Visit Romania Instead of The Usual European Destinations", I talked about the incredible hospitality of Romanians. In Sibiu, this is no exception. It seems the further you venture from the big cities, the friendlier the people are. No surprises here.
The locals here may not speak much English as compared to Bucharest but fret not. People are always willing to help you out. If anything, they are excited and more than pleased that you have chosen – out of so many European cities – to visit the one they call home.
4. The Lack of Tourists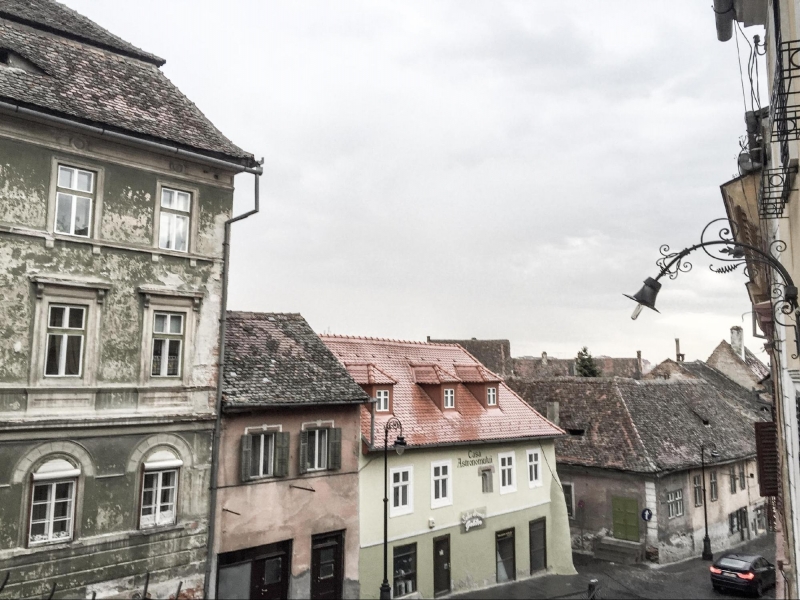 Romania is clearly not the most popular country for a traveller, given that we are spoilt for choice when it comes to gorgeous and more common countries to visit in Europe. Some might even be deterred by the over-generalisation that Romania is hard to navigate due to her "backwardness" and a gaping communication barrier.
What is interesting to note is that these comments normally stem from people who have, in fact, never been to Romania.
Least to say, the small Romanian city of Sibiu is also not a hot international tourist pick. There are few international travellers, but quite a number of Romanian tourists. I remember the first night in my hostel room; it was filled with Romanians. This was great for me since they were eager to share with me about their country, their city, and about Sibiu. One of them even invited me to go salsa dancing! But that's another story for another day.
With a lack of tourist comes the bonus: this city is also devoid of tourist traps!
5. Friendly on Your Wallet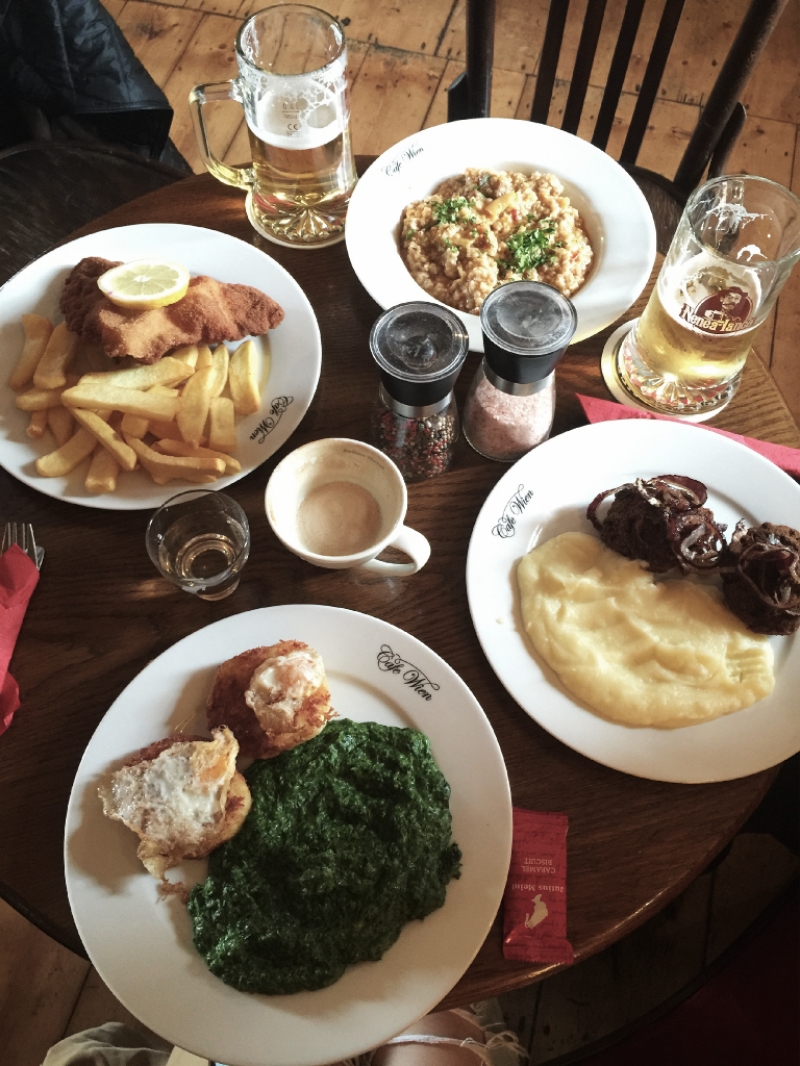 With about S$10 (~US$7), you can have a beautiful lunch at Sibiu's popular restaurant Café Wien, while enjoying the gorgeous view of the cathedral just right outside the cafe. This meal would have otherwise cost you thrice as much in Singapore.
In Sibiu, you can enjoy a good cup of coffee in a fancy café in the old town for around S$3 (~US$2) which is definitely more value for money as compared to subjecting yourself to an overpriced Starbucks cuppa while fighting for a seat. Groceries like an apple costs a mere S$0.20 (~US$0.15), while a beer in a supermarket is just S$0.50 (~US$0.35).
Given that it's only a matter of time before Prague gets more expensive thanks to the influx of tourists, Sibiu is going to be way friendlier on your pockets than Prague will ever be, now or in the near future.
Sibiu is still largely undiscovered, or rather, undisturbed by large throngs of tourists as compared to cities like Prague. Hence, this lovely place has been able to retain much of its originality, making it a fantastic place to visit… before things change. One thing I really appreciated about Sibiu was that there were so little tourists to cloud the raw beauty of this place.
Safe to say, Sibiu has certainly left a mark on me as authentic places like these are so incredibly hard to find nowadays.