Driving up the narrow road of the ranges brought me far away from the bustling township centre of Dandenong and into the tranquillity of the mountain. Towering above me were incredibly tall trees, which I continued to admire despite the mist from the cold fogging up my passenger window.  I looked deep into the forested area and wondered where on earth did the roots lay!
Also read: Whirlwind Side Trips from Melbourne You Won't Regret Taking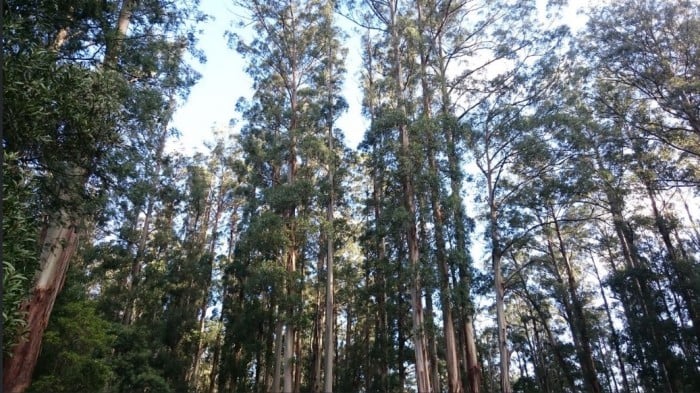 Dandenong Ranges is huge with nature at its best at every turn – a one-time visit to the ranges is never enough. Mother Earth will continue to mesmerise us in her own way on each visit, and all we need to do is to explore… and explore. The Dandenongs, as otherwise called, is packed with loads of activities and attractions to admire – you could, in fact, plan your own mini getaway to this charming mountainous region; there are plenty of accommodation options available!
Nevertheless, if you've got only a day, which I had, perhaps these few highlights might just make your first trip worthwhile. The three places I stopped by with my family were satisfying enough to fulfil my "introductory" trip to the lush green ranges, especially during the winter May when we fought against the early sunset each day. Renting a car for this one will aide you well for you could travel to further spots at a quicker speed, but if you're keen on trekking throughout your trip, you should still read on to see what's best!
Take in the view from the top of Mt Dandenong
Probably one of the most popular spots among foreigners and locals, SkyHigh Mt Dandenong is the best place to visit if you want to view the grandiose of the Port Phillip Bay, Melbourne cityscape or the small towns and settlements that surround the ranges.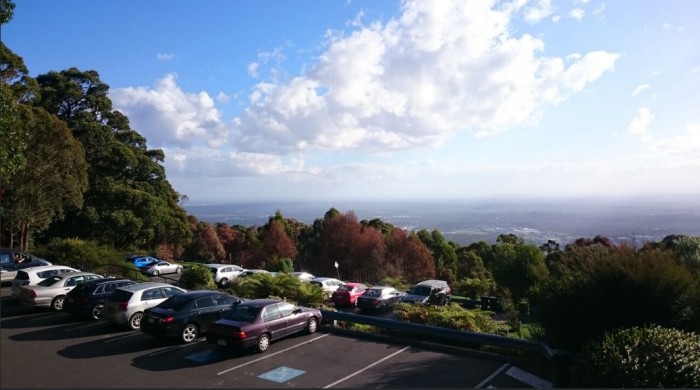 That is the most fascinating highlight of SkyHigh, and words will never be enough to describe the beauty – you must witness it for yourself. The wind is strong there, making it more chilly than it already was. My face against the wind felt as though tiny ice stones were dancing on my cheeks, but there was no ice, of course. Oh well, I was on a mountain after all!
If you are still lingering around the area, you can have some delicious food at their Low Level Restaurant. Or take some scenic garden photos on bridges like these…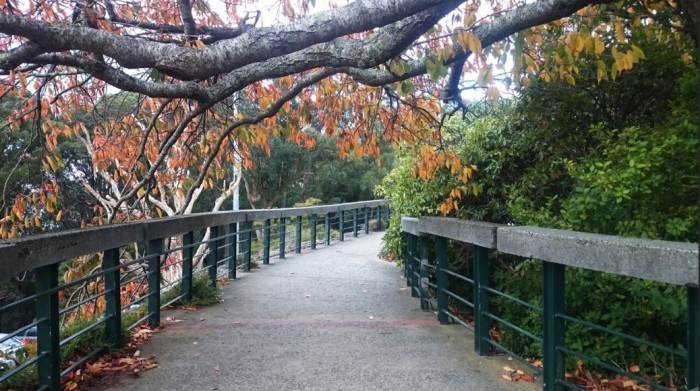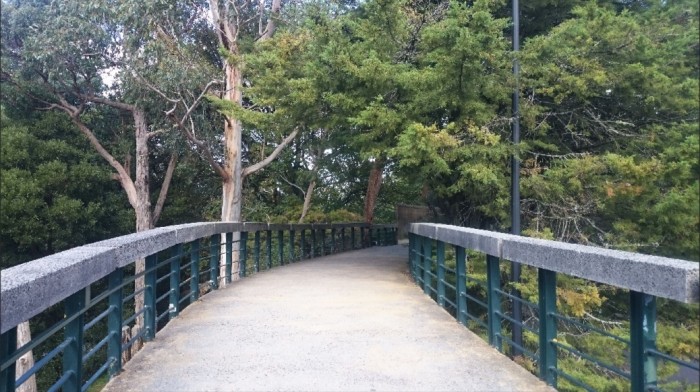 And maybe admire some vintage cars parked, if you're lucky enough!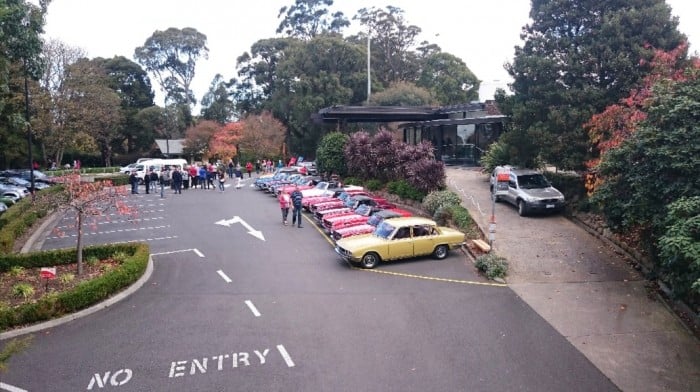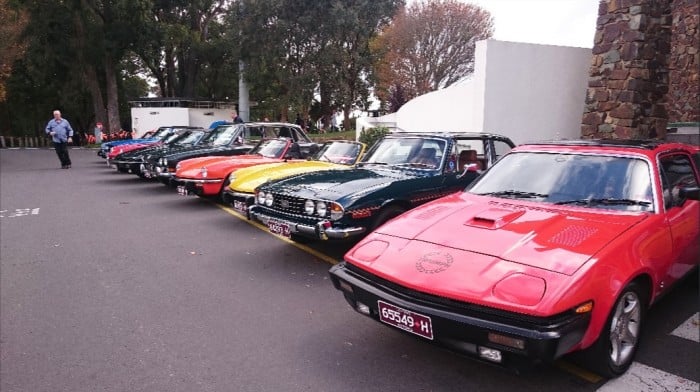 There is also the SkyHigh Maze that will be fun for children, and beautiful gardens and forest walks to stroll along if you still have much time on you!
Feed some cockatoos, rosellas and galahs
If you're not scared of birds plopping themselves on your picnic table while you eat, you might perhaps enjoy your meal on the Grants Picnic Ground. Located in the Sherbrooke Forest and part of the Dandenong Ranges National Park, the ground has several picnic benches situated in the middle of the tropical rainforest trees.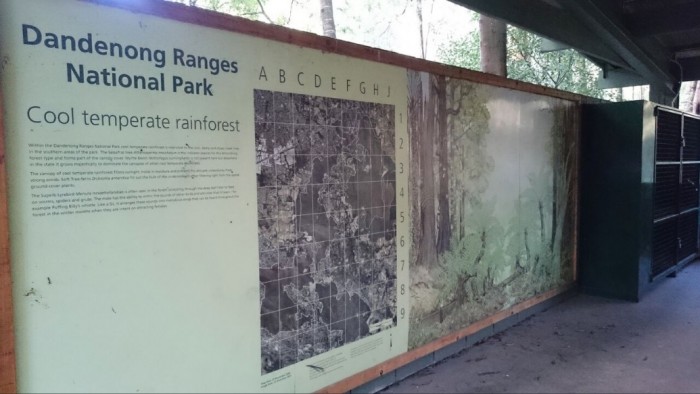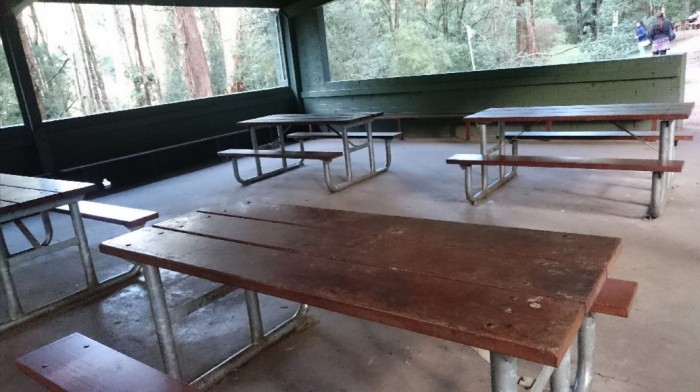 However, I had not come down to picnic! Grants Picnic Ground is more popularly known for its bird-feeding activity (or just bird watching if you're scared of their beaks and claws).
In order to enter the feeding area, you will need to purchase a token from the licenced cafe, and you will be handed a stainless steel plate and a bowl filled with seeds.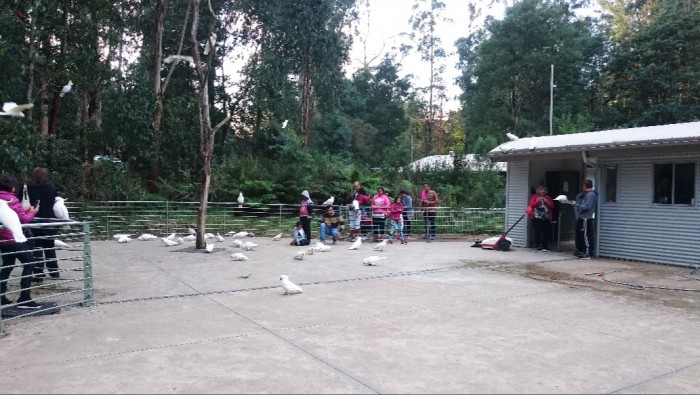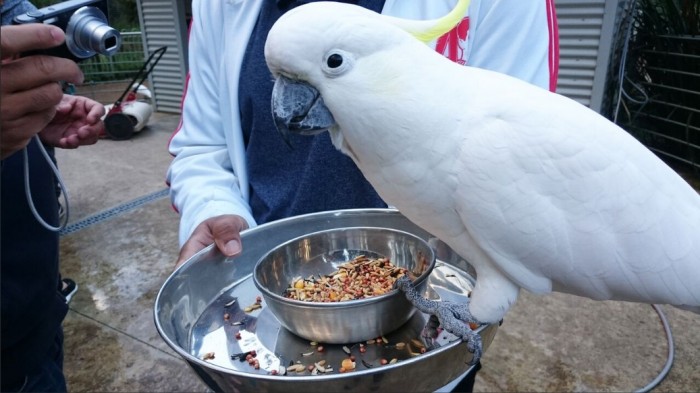 As you enter, be prepared to make friends with the numerous cockatoos grabbing onto your plate at one go, which makes it even heavier and therefore easier to topple, so please hold on with two hands. They may also get comfortable on your shoulders and arms. While they may feel ticklish at the start, their claws can leave some scratches on your skin, so I'd recommend wearing long sleeves!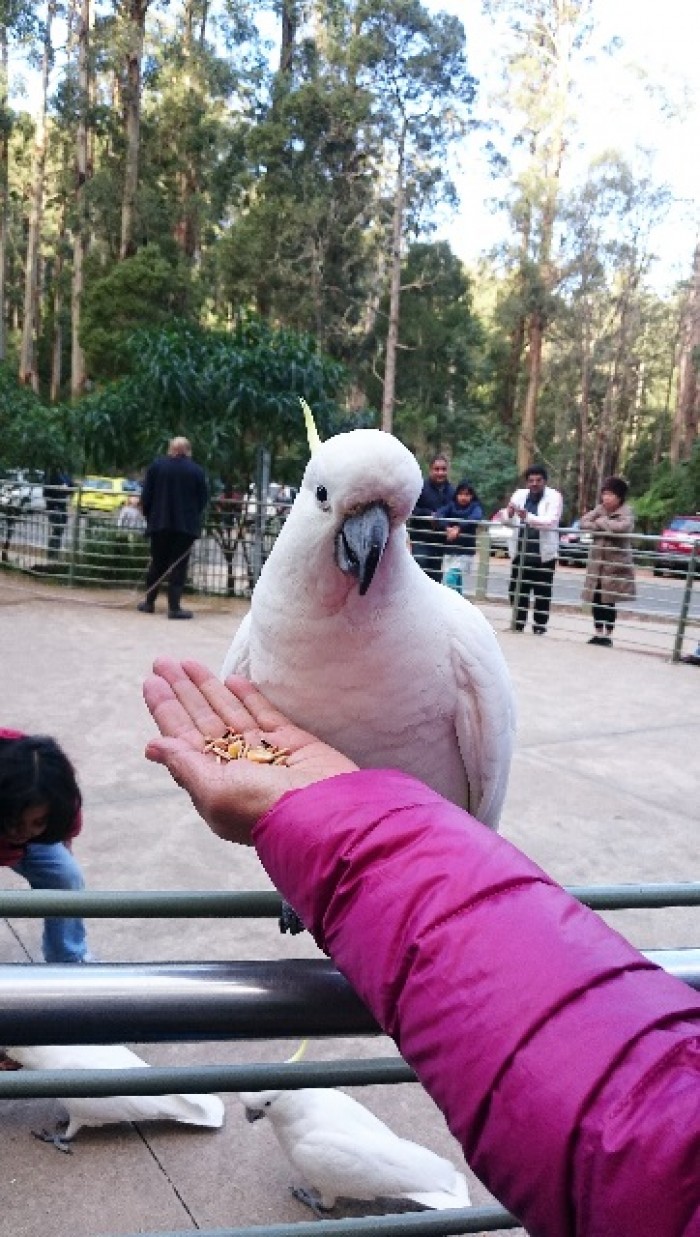 You can purchase one token and enter the area with your family or friends if they come along. When the cockatoos look away, quickly grab some seeds so you can let the birds eat directly from your palm as well, and let someone else from your troupe handle the plate.
It's all right if you're scared to feed them; you can view the birds from the other side of the railing. Some of the visitors also like to stay out of the area to feed them, thus you will see plenty of these snow white cockatoos, and perhaps deep red rosellas, perched on the railing. Trust me, you will definitely get to see these birds up and close while in their own natural habitat!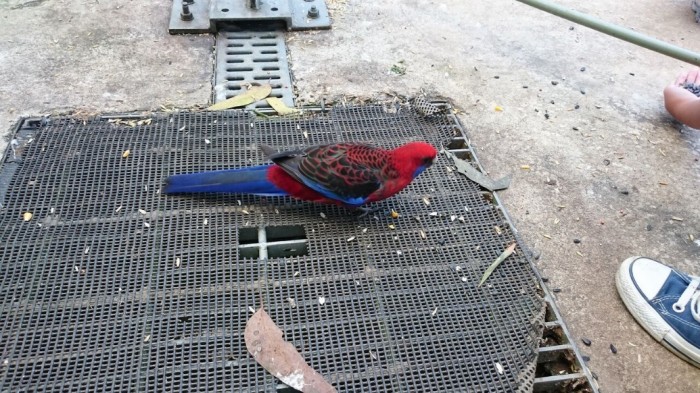 There are also a few great forest walks that start from the picnic ground itself, and you could embark on your slow walks to view some amazing flora and fauna, just after feeding the birds!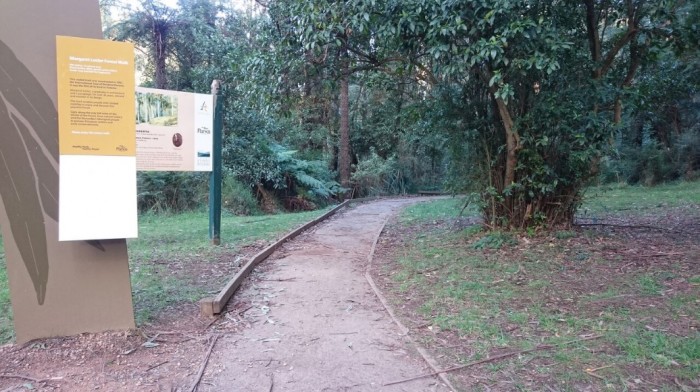 Picnic with kangaroos
Speaking of animals, how about some wild kangaroos?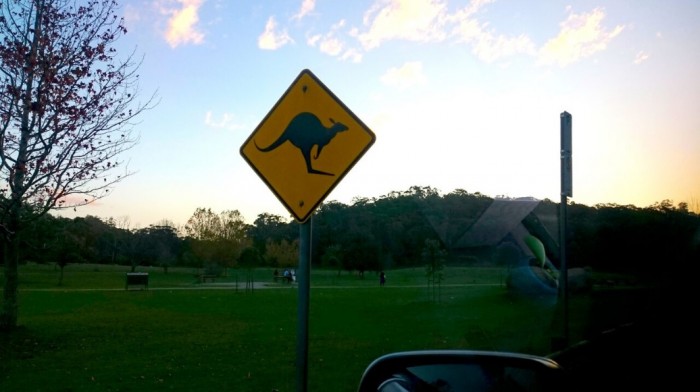 The kangaroos at Cardinia Reservoir Park only come out of hiding during sunset so it is important to drive down just at the right time! With sunset at around half past five, we rode off from Sherbrooke towards Cardinia and arrived slightly before the sun began to set.
Cardinia Reservoir is a water supply dam built in the 1970s and provides water to multiple suburbs in Melbourne. As we drove into the park looking out for kangaroos in the multiple viewing areas (just follow the signs), we concluded that we were a tad too early and therefore we decided to catch the magnificent view of the reservoir. Thank god we did!
Also read: Guide to Discovering the Best of Melbourne in 8 Days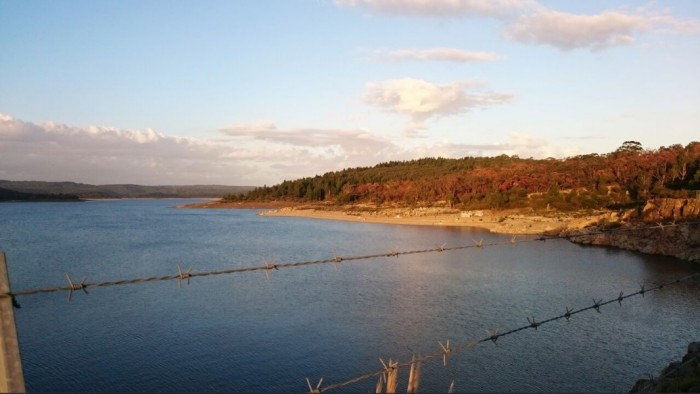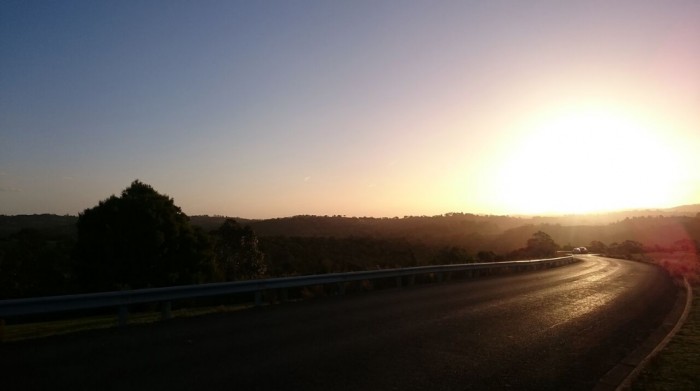 The park was one of the great places to catch the sunset, and also while at it, we took in the breath-taking view of the dam and the azure blue waters. The sun setting cast an orange hue above us, and glistened the waters, making the view even more spectacular.
One word. Solace.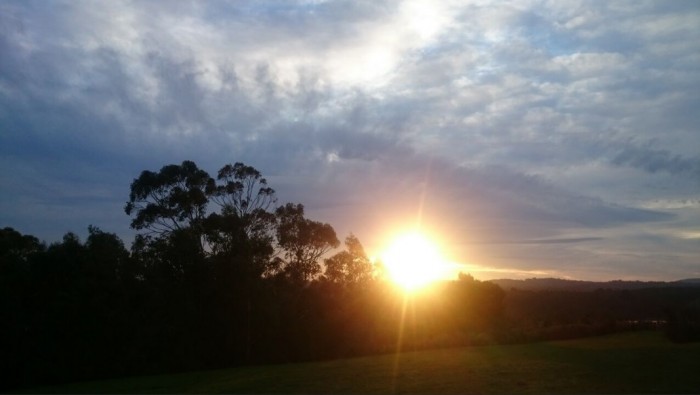 And that was our cue to hit back to the road to catch the kangaroos!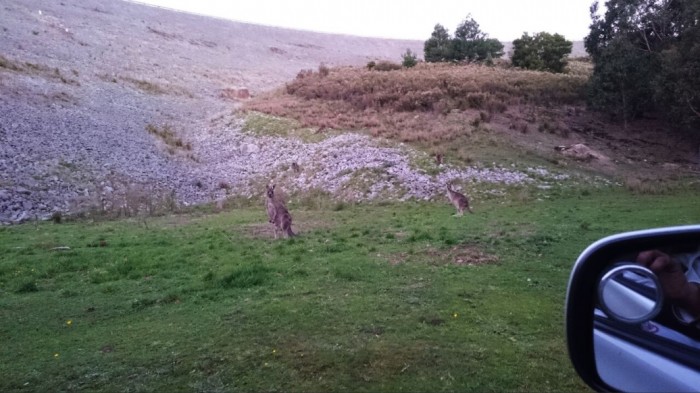 It wasn't surprising to see many laying their picnic mats on the grass and continuing their chit chat with the kangaroos around the park area, which itself was beautiful.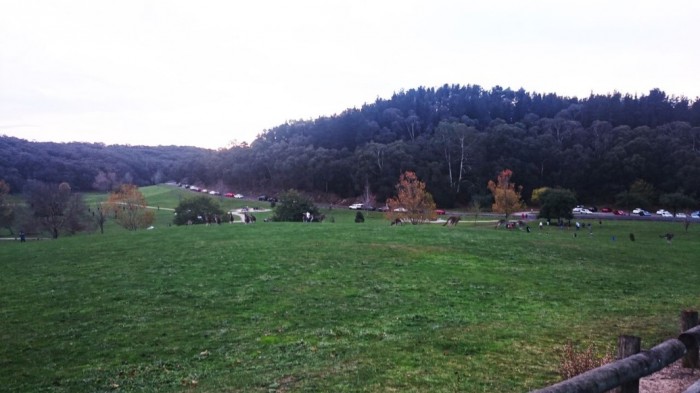 The kangaroos often hop away whenever one tries to come closer, so if you're keen on taking a selfie with any one of them, the chances are very slim.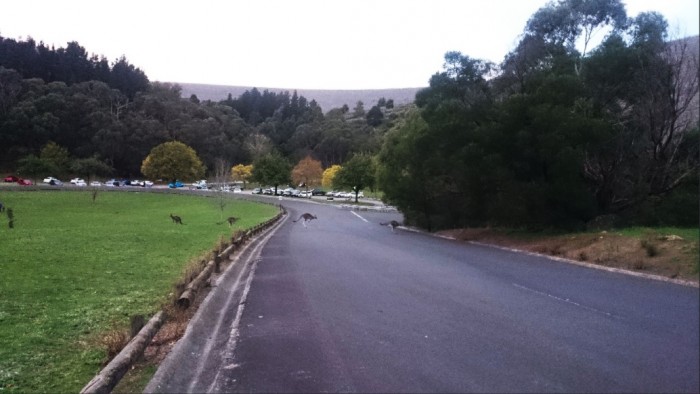 But that's perfectly cool because you don't get to see packs of wild kangaroos every day, do you? Well, that is unless you live in these ranges… Yet, I kept staring in awe at these cute animals and even got close enough to a whole group of them, which felt like some official kangaroo meeting of sorts. Animals never ever fail to marvel me!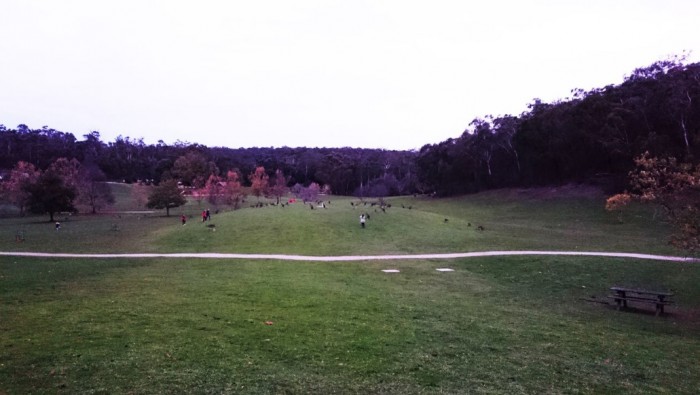 (That's me right in the middle!)
The tricky part is the road back out of the park. It is vital to keep your high beam on for it is pitch dark. You will need those lights to catch the kangaroos on the road – they immediately stop and stare back at your headlights. But that also means more photos of kangaroos, I suppose.
An introductory trip that was fulfilling, to say the least, I'd be back to capture more of the beauty of the Dandenongs… and also visit my kangaroo friends – this will be my ritual on each visit.