New Zealand is one of the best destinations in the world for backpackers. There is no better way to experience New Zealand than by living life out of a backpack, armed with great freedom and flexibility of travel.

My love for travel began when I first went backpacking around New Zealand. It was my first real travel trip out of Singapore, and it was a trip that altered my life course. New Zealand sparked my wanderlust, and the burning desire to travel to unknown places only grew by the day. I soon developed symptoms of being addicted to travel – a condition that I do not quite mind.  That was how incredible and transformative my time New Zealand was. Till now, there is nothing I'd love to do more than to spread the word and share about the beauty of New Zealand. And that is what I'm going to do right now.
Reasons to travel to New Zealand, period
1. Stunning and diverse natural landscapes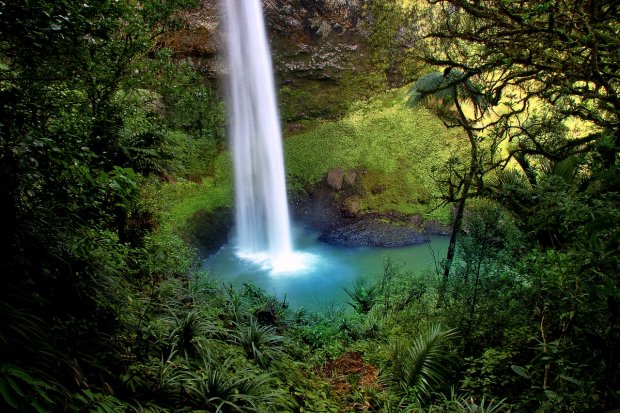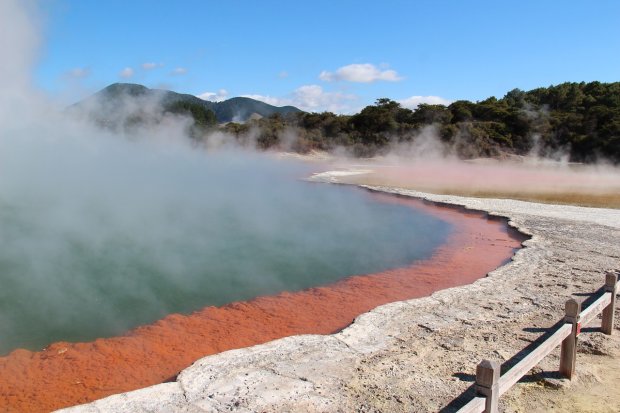 New Zealand is a land teeming with utterly resplendent landscapes. Dotted with snow-capped peaks, turquoise lakes and majestic waterfalls, New Zealand is a dream for nature lovers. The sheer beauty of New Zealand is simply overwhelming. While journeying through New Zealand on a bus, I made a conscious effort to not take my eyes off the window, because I didn't want to miss a single sight whizzing by. Gorgeous coasts, mystical fjords, geothermal pools, vineyards and stretches of green pastures with grazing sheep. The sceneries change every single day, each as breathtaking as the next.
2. Hiking paths that meander through majestic terrains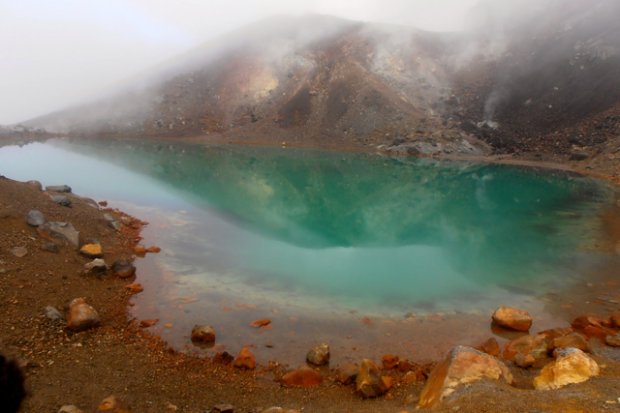 There is no better way to immerse yourself in New Zealand's great outdoors than to put on your hiking shoes and go for a walk. New Zealand has an extensive system of walking trails that cuts through diverse terrains, and options range from short walks to multi-day hiking trips. New Zealand's nine Great Walks are worthy to be on every hiker's bucket list, the most well-known ones being the Milford Track and the Tongariro Northern Circuit.
While I didn't attempt any multi-day hikes in New Zealand, I completed the one-day Tongariro Alpine Crossing, which is part of the aforementioned Northern Circuit. That was the day I climbed mountains, trudged across craters and stepped on active volcanos. I sure took in plenty of awe-inspiring views that day, perhaps more than a lifetime's worth.
3. Adrenaline activities for every thrill-seeker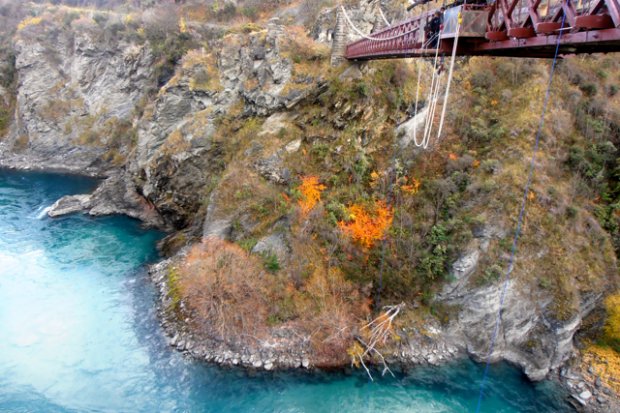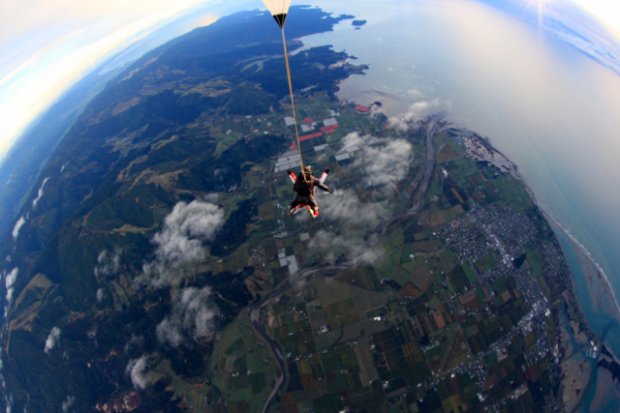 New Zealand has the potential to quench anyone's thirst for adrenaline. If you're keen on extreme sports, there's always bungee jumping and skydiving – the two activities which are pretty much considered a rite of passage for any traveller in New Zealand. Those with nerves of steel should take on the 134-metre plunge on Nevis bungy; I was told that on the way down you'll have time to scream, catch your breath, and continue to scream again.
If you're into quirky activities, try Zorbing (spinning down a hill inside a giant ball) and Blokarting (sailing on a three-wheeled land yacht). New Zealand really has it all.
Also Read: My First Skydive in Abel Tasman, New Zealand
4. Very friendly Kiwis
New Zealanders are really friendly folks, maybe even the friendliest in the world. At the very least, they never fail to say "hello" or drop some encouraging words when we pass by one another along hiking trails. I'm really not sure how to elaborate on this point, but I can assure you that you'll will feel thoroughly welcomed in New Zealand.
5. Fluffy sheep, everywhere!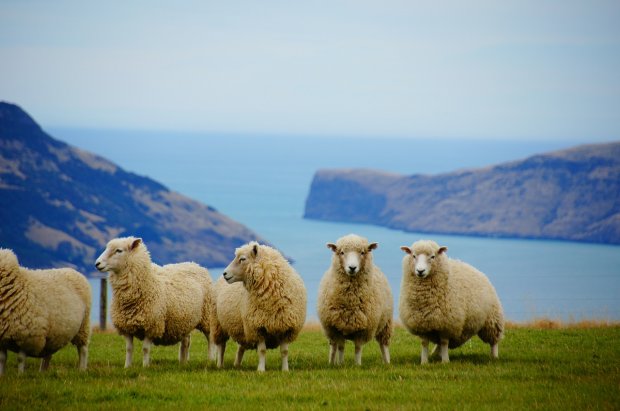 Because sheep. It is commonly known that the human population in New Zealand is outnumbered by sheep. It is less commonly known that the human population in New Zealand is also outnumbered by cows, but hey, that's just a fun fact. If you come from the city like Singapore, where there is absolutely no sheep (or cattle of any kind) wandering around the fields, I think seeing these cute sheep is a good reason to travel to New Zealand.
6. Easy accessibility to travellers
If you hold the highly sought-after Singapore passport (like me), this point won't be much of a surprise. Singapore citizens are not required to apply for a visa for a trip to New Zealand that is less than three months. Singaporeans under the age of 30 are also able to apply for a working holiday in New Zealand. What better reason to head to New Zealand than the fact that… you can?!
Also Read: Why I Got a Working Holiday Visa in New Zealand
Also, while you may have conceptions of New Zealand to be this far-flung mystical land, it is actually just about 11 hours away from Singapore. Many airlines operate the Singapore – Auckland route, including Jetstar, Emirates, Qantas, Singapore Airlines and Air New Zealand.
Reasons to go backpacking in New Zealand
7. Meeting like-minded travellers is a breeze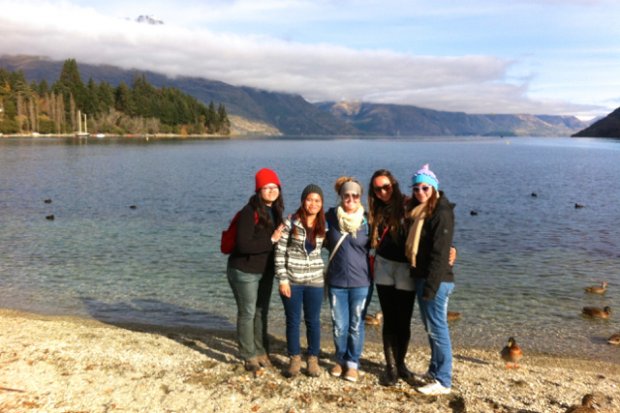 For the simple reason that New Zealand has a large backpacking community, it is easy to meet other like-minded travellers. It is almost natural to find yourself coming together with other travellers that you meet in hostel or on day tours. This guarantees that even if you are travelling solo, you sure won't find yourself lonely for long.
8. Well-developed infrastructure for backpackers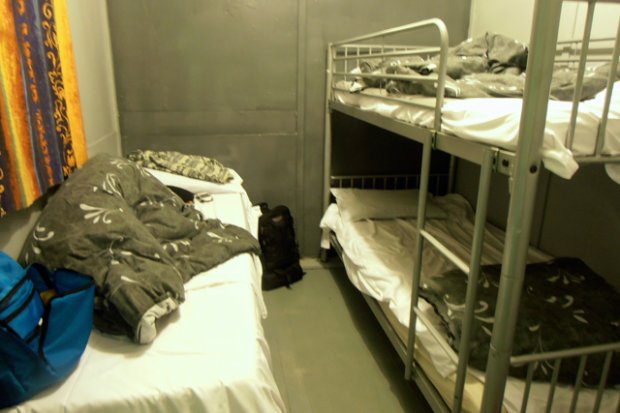 New Zealand also has great backpacker infrastructure. Backpackers' hostels abound, four-bed dorms priced at roughly NZD 25.00 (SGD 25.85) a night. There are also hostel chains through the country, such as Base Backpackers, Nomads and the internationally-recognised YHA.
To get around New Zealand, you can hop on backpacker buses (covered in the next point). Also, Visitor Information Centres (i-SITE) can be found throughout the country, and there are plenty of affordable tours catering to the adventurous crowd.
9. Good transportation network
Getting around New Zealand is fairly simple. You can do so with your own vehicle by renting a car or a campervan, which will also afford you great flexibility. It is also possible to journey one-way with rented vehicles, as some companies offer flexible pick-up and drop-off points.

Image Credit: Stray Travel
If you prefer not to drive or if it is not cost-effective, there are bus companies such as InterCity Coachlines that connects most cities and towns. You can also purchase "hop-on and hop-off bus passes" from Kiwi Experience or Stray. A particular bus pass allows you a ride on a fixed route, and you can drop off at a destination and continue with the next bus that is moving along the same route. I travelled with Stray and it was a great experience – there were plenty of unique stops en route and always a few choices of awesome activities to pick from each day. Travelling by these backpacker buses is extremely convenient and also a great (and guaranteed) way to meet other travellers.
10. New Zealand is a safe country
New Zealand is one of the safest countries in the world, and travellers can have fun with little worries weighing them down. That said, it is always good practice to exercise some good ol' safety precautions when travelling, such as storing your valuables securely, memorising New Zealand's emergency number (which shouldn't be that difficult – it is 111) and informing somebody of your day's itinerary.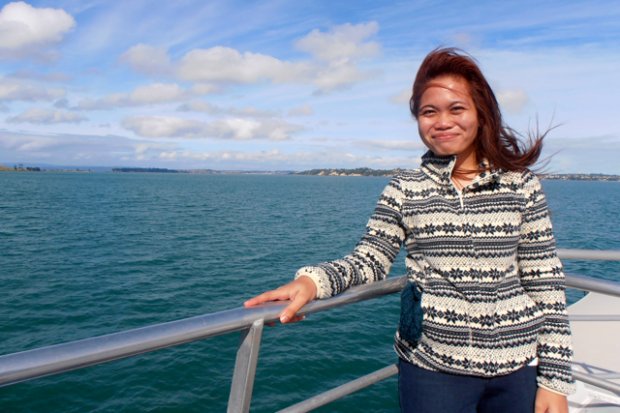 Are you sold on New Zealand? Here's how you can travel New Zealand on a budget.
Contributed by Hey Explorer.