Want to get away from the office and go somewhere refreshing during the weekend? And yet, feel reluctant to spend on air flights, cruises or use up your work leave? Why not head to Malaysia by coach! Not only do you save significantly on transport fares, you can still get a seat on the coach even when you book last minute. Furthermore, Malaysia itself has numerous interesting locales to visit, be it for an activity-filled weekend, or to just enjoy a relaxing time away from your hectic work schedule. Plus, the prices below include accommodation as well, so all you have to worry about is your expenditure on delicious food and shopping!
Already interested in a weekend vacation? Consider these 7 coach destinations for a weekend getaway:
1. Kuala Lumpur (from $108)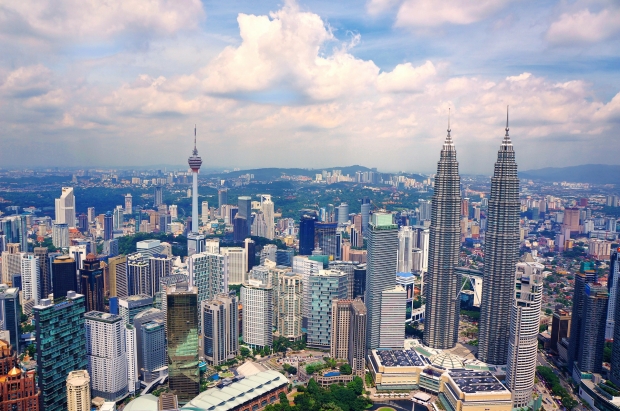 Get into the heart of Malaysia with a stay at its national capital! Kuala Lumpur has everything you need for a weekend, from shopping malls to Instagram-worthy spots. You can pose at iconic landmarks such as the famous Petronas Twin Towers and the Perdana Botanical Garden, or experience culinary pleasures in the city's streets. For the shopaholic in you, check out the massive malls of KLCC and the Berjaya Times Square. If you prefer a more immersive experience into the culture and history of the country, head over to the Merdeka Square and the National Monument.
Get started on your weekend getaway to Kuala Lumpur right HERE!
2. Sunway Lagoon (from $228)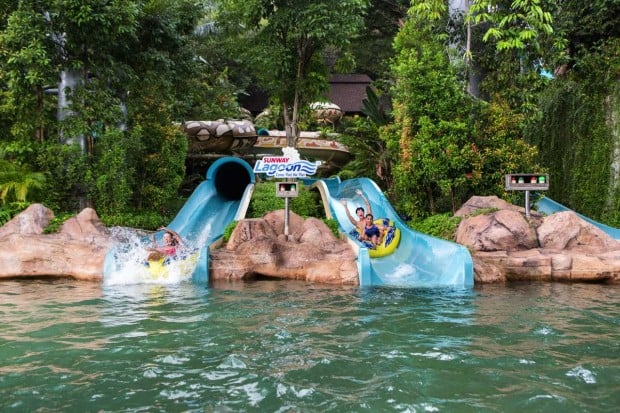 Image Credit: Sunway Lagoon
Looking to spend some fun time with the family, or seeking a thrilling weekend? A visit to Sunway Lagoon would be the perfect getaway! The award-winning theme park, situated in Subang Jaya on the west coast of Malaysia, has both dry and wet attractions, and includes rides from a large spectrum of themes. Keep your heart racing with the interactive "scare" rides at the Scream Park, or the high-intensity activities such as bungee jumping at the Extreme Park. You can even cuddle animals at the Wildlife Park!
3. Genting Highlands (from $78)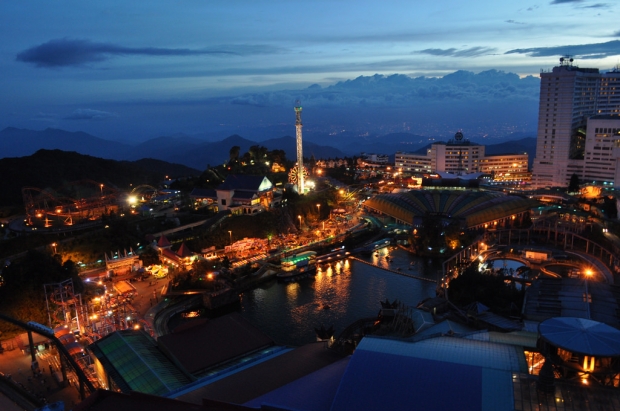 Image Credit: m4sh.3d
For those seeking the inland resort experience for the family, take a coach ride to Genting Highlands. Also known as Resorts World Genting, this mountain resort has both indoor and outdoor theme parks! You can spend the day taking the numerous rides available, then head towards the resort's massive arcades for some video game entertainment, or test your luck at its renowned casinos. Genting Highlands is also a common venue for concerts, and various artists such as Kelly Clarkson and S.H.E have performed there. You may even be lucky enough to bump into them during your stay at the resort!
4. Malacca (from $88)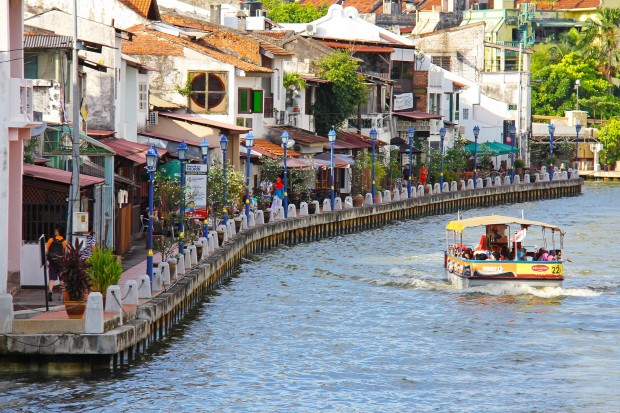 For a more relaxing pace to your vacation, take the coach to Malacca. With its rich history extending back to pre-colonial times, "The Historic State" is perfect for avid photographers and cultural buffs alike! You can choose to join a day tour to all the cultural sites in Malacca City, such as its historical city centre, a UNESCO World Heritage site, or admire the city's beautiful architecture with a stroll along its streets. For those who love to soak in the sights and sounds of the city, take a languid boat ride down the river.
5. Penang (from $248)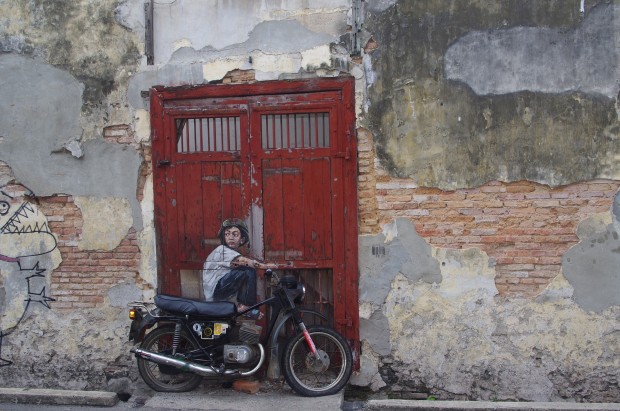 If you desire a quiet weekend away from the hustle and bustle of city life, then Penang is the right place for you! Many of Penang's pre-World War buildings are still remarkably preserved, which makes strolling down the streets of its capital city, George Town, a uniquely rustic experience. Exploring George Town's streets also serves another purpose: to find its popular street art! From the abstract to the life-like, each vividly painted artwork will certainly keep you snapping away. A far cry from the hectic hubbub of Singapore, Penang is the perfect place to take a tranquil respite for the weekend.
6. Port Dickson (from $369)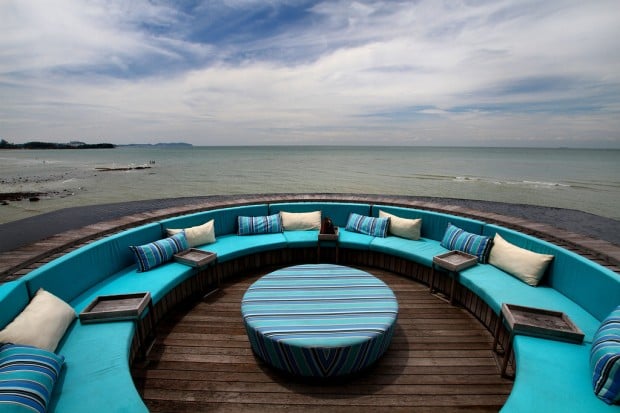 Image Credit: Phalinn Ooi
Want to visit the Maldives but constantly put off by the time and money required? Try the beach resorts at Port Dickson instead! An hour's ride away from Kuala Lumpur, this coastal town in the state of Negeri Sembilan has gorgeous overwater villas boasting panoramic views of the ocean. Take a morning hike along the scenic route towards the lighthouse in Cape Rachado, or visit the Army Museum for a rich narrative of the Malaysian army. If you don't feel like doing anything, pamper yourself with a nap on the beach or a relaxing Thai aromatherapy massage.
Also read: A Maldives Close to Home: 8 Unexplored Beach Resorts in Malaysia
7. Cameron Highlands (from $109)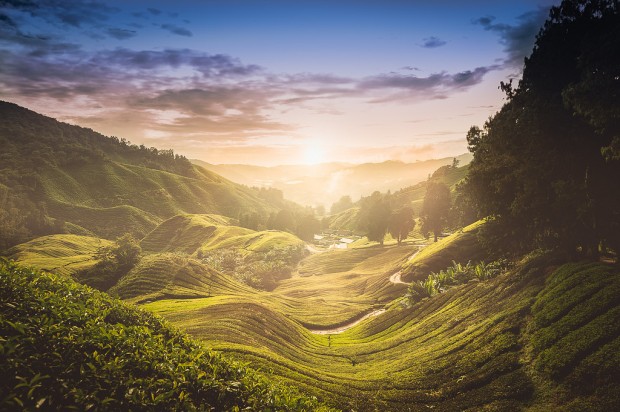 Image Credit: Martin Scriba
Replace the grey cityscape of Singapore with rolling hills, orchards, farmlands, waterfalls and forests of the Cameron Highlands! Perfect for travellers desiring to get closer to nature, the Highlands is a verdant paradise of fresh air and cool weather. Via the trails at Tanah Rata, you can hike up the surrounding mountains, which offer a spectacular view of the Highlands, or simply take a quiet stroll in the forests. For a more relaxing activity, visit the various farms around Brinchang and Kea Farm to enjoy the luscious strawberries grown locally.
Amazed at the awesome places you can travel to during the weekend? Wait, there's more! To do away with all the hassle of planning your getaway, check out the holiday packages provided by Transtar Travel, an award-winning express coach company handpicked by Tripzilla for its excellent service and quality.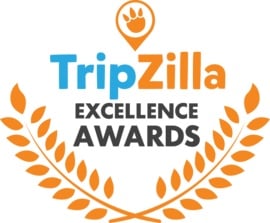 Winner of the TripZilla Excellence Awards – Best Coach Operator, Transtar Travel is one of the leading express coach companies in Singapore. Specialising in coach travel and tours, Transtar Travel's focus on service, customer comfort and quality ensures that your holidays are in good hands. They were the first to pioneer the 26 seater Super VIP coach and one of the first to introduce an online coach reservation service. And with their new First Class Edition fleet of Top-of-the-line coaches, you'll definitely be travelling luxuriously via coach to the destination of your choice! 
Check out the myriad of tour packages for weekend getaways they offer, such as the 2D1N Genting Highlands Resort and 3D2N Equatorial Hotel Malacca.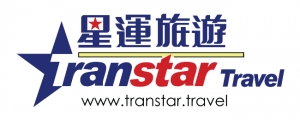 What else are you waiting for? Drop whatever you're doing right now, succumb to your travelling impulses, and get to booking right away!