Ever rewatched old cartoons that you enjoyed as a kid, only to notice a lowkey messed up moment or two? I'm not even necessarily talking about overall storylines that were simply terrible, or problematic characters who were meant to be the good guys. Rather, I'm talking about those that either: a) had faulty underlying messages that wouldn't fly in 2021, or b) had scenes that probably disturbed many children under the age of 12. 
Speaking of 12, I've listed down a dozen of classic animated movies and cartoon shows, starting from the 1930s all the way to the early '00s! The common denominator? Rewatching these as an adult is bound to make go "oh no" — or some other phrase like that. So, consider this your fair warning before reading on: This article will probably lead to #ChildhoodRuined moments. 
Animated movies and cartoon shows that send the wrong message
1. Beauty and the Beast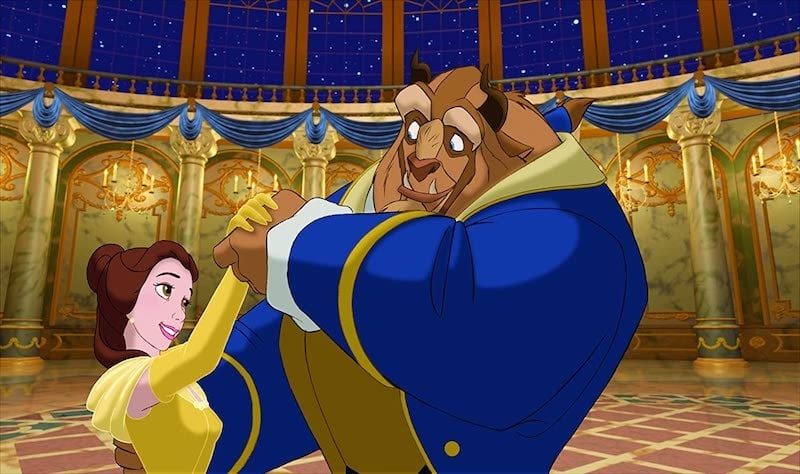 First up, we have the tale as old (and problematic) as time. Sure, one might argue that its overall message is that inward characteristics like kindness should be more important than superficial qualities. But when it comes at the expense of a woman practically serving as a rehab centre for a terribly raised man, then it poses the question — what was the point?
Oh, and here's another fact that might further ruin your childhood: Jeanne-Marie LePrince de Beaumont, who wrote the canonical version of this folklore, specifically made it for young girls in 18th-century France. And the moral of this tale? An arranged marriage to a much older man isn't as scary as it seems. You know, almost as if to say that Stockholm syndrome actually isn't so bad…
2. Lady and the Tramp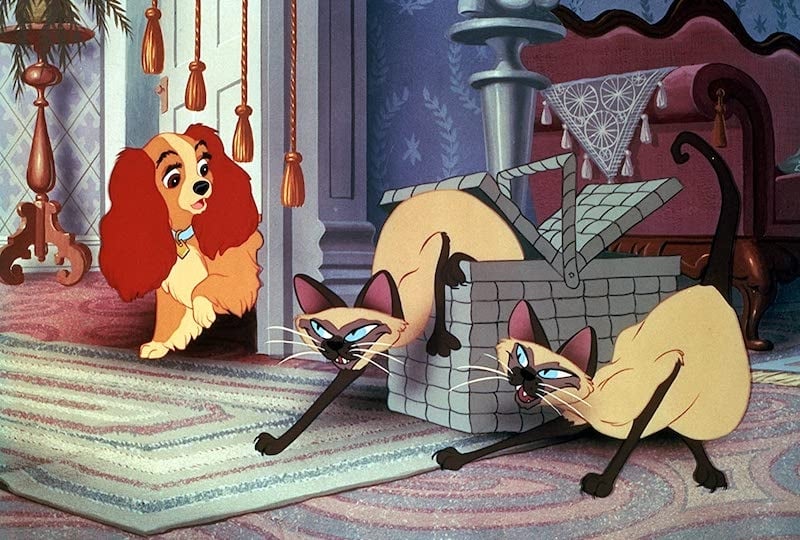 In light of racially motivated hate crimes occurring all over the United States, it's certainly worth emphasising how many old cartoons actually promoted certain beliefs. Case in point: this 1955 Disney movie uses two Siamese cats as racist caricatures of Asian people. With their slanted eyes, stereotypical East Asian accents, and entrance song marked by a gong sound, it couldn't be any more obvious. 
That, and their names were literally Si and Am — gee, how creative, right? Of course, it also doesn't help that they were portrayed to be the minor villains in a cartoon that premiered a decade after World War II ended. Yep, totally just a coincidence that they instil misplaced fear of anything characteristically Asian by white standards. 
3. Snow White and the Seven Dwarfs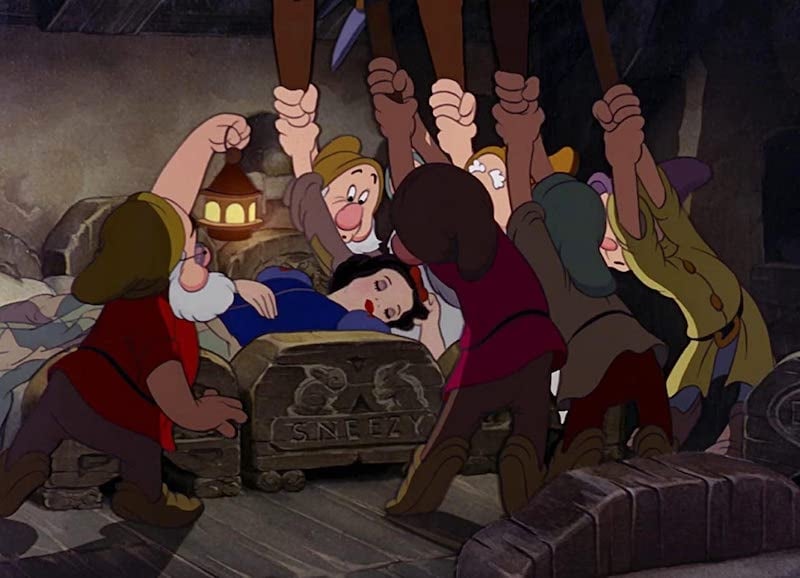 Oh dear, where do I even begin? Okay, so have you ever considered that Snow White technically trespassed in the dwarves' cottage in the woods? Also, who in their right mind touches other people's stuff, never mind that it's under the intention of cleaning their home? Then, after all that, she just goes and sleeps on their beds. But hey, I guess it can't be considered a home invasion since the perpetrator is a very pretty girl. 
On the other hand, we've got her dashing love interest, Prince Florian. Yes, he has a name, and I was just as surprised as you probably are now. Not only did Disney have to make him bland, but they also had to just make him a necrophiliac. Come on, the guy kissed a technically dead girl that he only met once. How this flew over most people's heads through the decades, I will never understand. 
4. The Lion King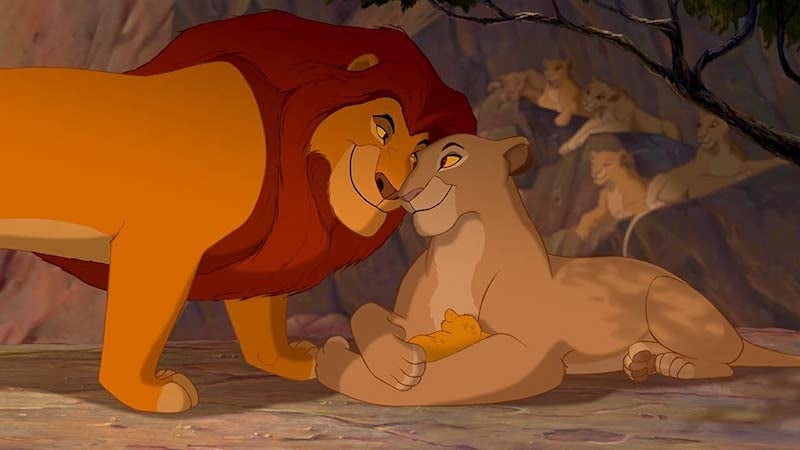 Ever noticed that Mufasa and Simba were the only males of their pride? Well, that's because the other lionesses were highly likely Mufasa's harem. And if he really was a polygamous monarch, then that would make Simba and Nala half-siblings. Sorry to ruin your childhood, ladies and gentlemen. 
Aside from these, er, questionable arrangements, it's also worth noting how the portrayal of Scar was utterly problematic. Not only was his fur a darker colour than his noble older bro, but he also exhibited effeminate and flamboyant qualities — i.e., negative homophobic tropes. In sum, it basically teaches kids to automatically consider darker skin tones and queer stereotypes as naturally bad. 
5. Dumbo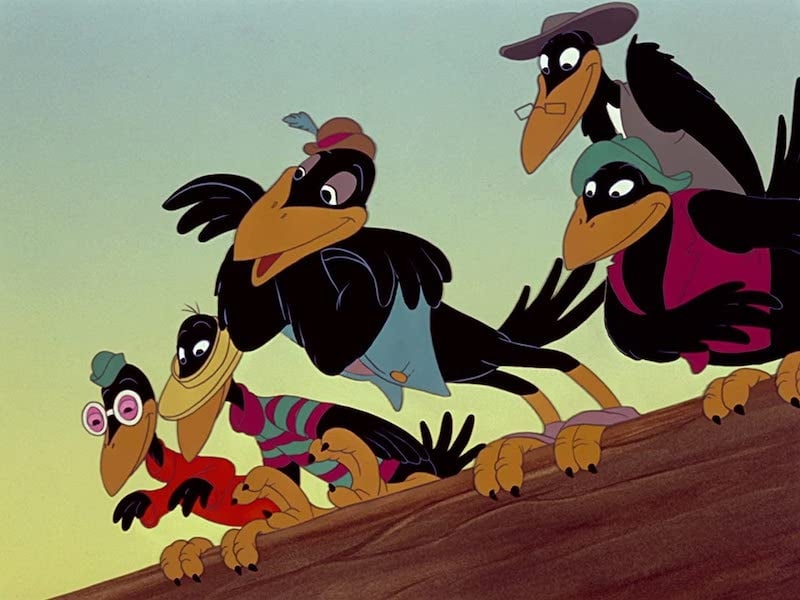 Remember the song from the movie titled "Song of the Roustabouts"? Well, in case you don't, you might wanna listen to it again and pay attention to the lyrics. The scene practically shows faceless black circus 'labourers' singing about how much they enjoy working until they're almost dead. And then there was one of Dumbo's crow friends, literally named Jim Crow: a reference to the racial segregation in the Southern United States. How subtle, amirite? 
6. Johnny Bravo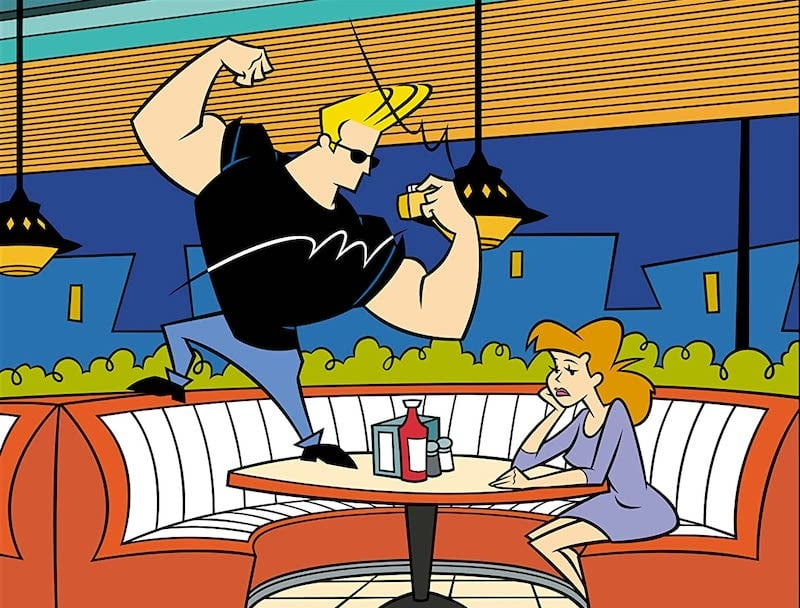 Okay, that's enough problematic Disney animated movies for today. Now, let's move on to what remains to be one of the most problematic Cartoon Network shows of all time. The titular character is described as having "no shortage of confidence" and is "certain that all women want him." Wow, it's almost as if such a protagonist couldn't possibly instil toxic masculinity in young boys.
While you might argue that Johnny doesn't really succeed in getting girls, the fact remains that he approaches them in the creepiest ways possible. Hence, the show basically makes light of cat-calling and other sexual harassment that women, unfortunately, have to go through on a regular basis. It also sends the message that girls getting angry at guys who want them is supposed to be funny. 
7. The Powerpuff Girls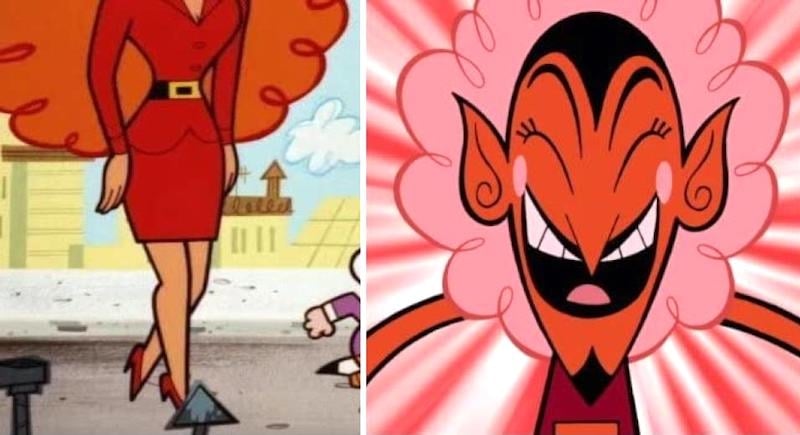 If I were being honest, this is definitely among my favourite cartoon shows growing up. And yet even at a young age, I couldn't help but be bothered by the depiction of Miss Sara Bellum: the Mayor of Townsville's smooth-talking aide who occasionally gives wise advice to the tiny superheroines. She had the potential to be empowering — I mean, her name is essentially a pun for 'cerebellum' — if not for the fact that she only exists from the neck down. Instead, she becomes this hyper-sexualized 'decorative' character whose real face is never shown. 
And of course, let's not forget about the show's main villain, Him. Similar to Scar from The Lion King, this is obviously another example of queer-coding; that is, giving certain traits to characters suggesting that they're not straight and/or cisgender. The fact that this often applies to either the villain or the laughing stock simply sends the wrong message about the LGBTQ community. 
8. The Replacements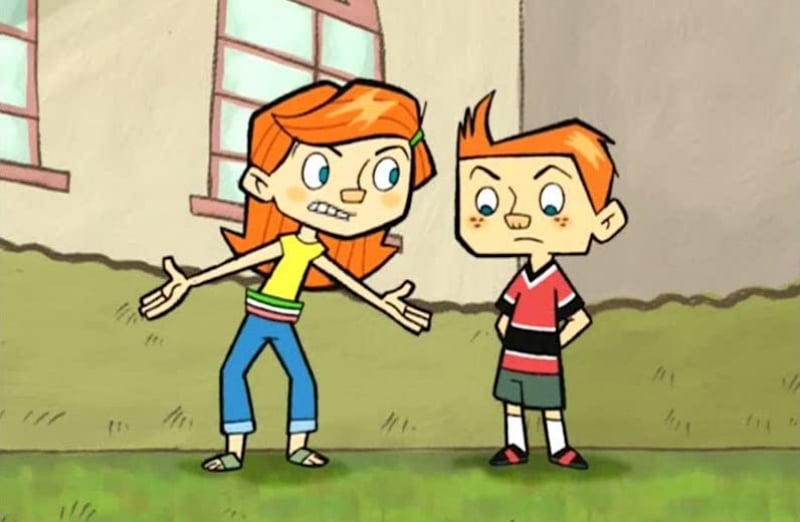 Few of you might remember this Disney Channel show from the '00s, given that it was aired alongside more popular titles. Still, it had quite the fascinating premise: two orphan siblings get access to a 'super foster agency' that allows them to replace people whom they don't like. Sure, imagination and wish fulfilment is the go-to formula for many old cartoons, but this one takes it way too far! The key takeaway seems to be this: It's okay to ditch people and avoid the undesirable parts of life. 
Also read: 12 Classic Nick Shows We Would Love to Binge While on Lockdown!
Old cartoons that got a bit too dark sometimes
9. Courage the Cowardly Dog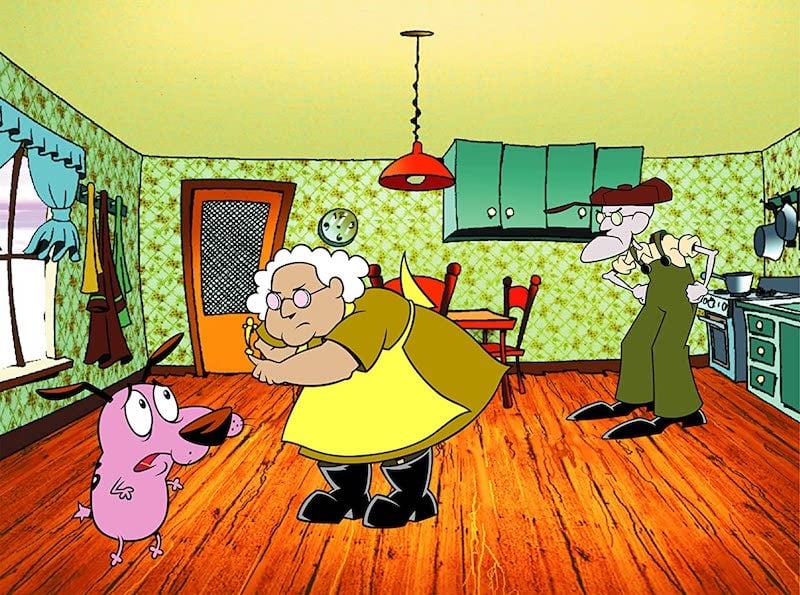 Not gonna lie — I still believe that this is one of the best cartoon shows of all time. Yet at the same time, it gave many children nightmares (including yours truly). I mean, I can't possibly be the only one who intentionally skipped or stopped watching certain episodes because they were just too terrifying! 
From that one with a creepy man who's basically a slightly toned down Sweeney Todd, to that one where Muriel gets possessed by an evil green spirit living inside her new mattress; the list goes on. It definitely makes you wonder — how was this show deemed suitable for children? 
10. SpongeBob SquarePants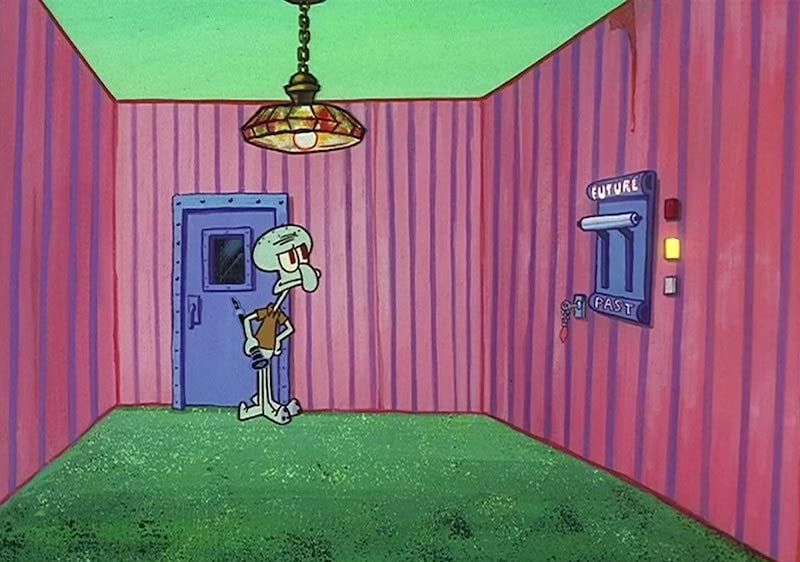 This crowd favourite Nickelodeon show is seemingly all underwater rainbows and Krabby Patties until it isn't. In between the nautical nonsense, there were certainly some instances that got dark real quick. 
Remember that time when SpongeBob and Mr. Krabs thought they killed the health inspector and then buried him alive? Or when Plankton was mentally tortured by Mr. Krabs to the point that he wanted a car to run him over? Or when Squidward breaks a time machine and ends up completely alone in another dimension, leading to a mental breakdown? And to think that these are just the tip of the iceberg… yikes! 
11. Pinocchio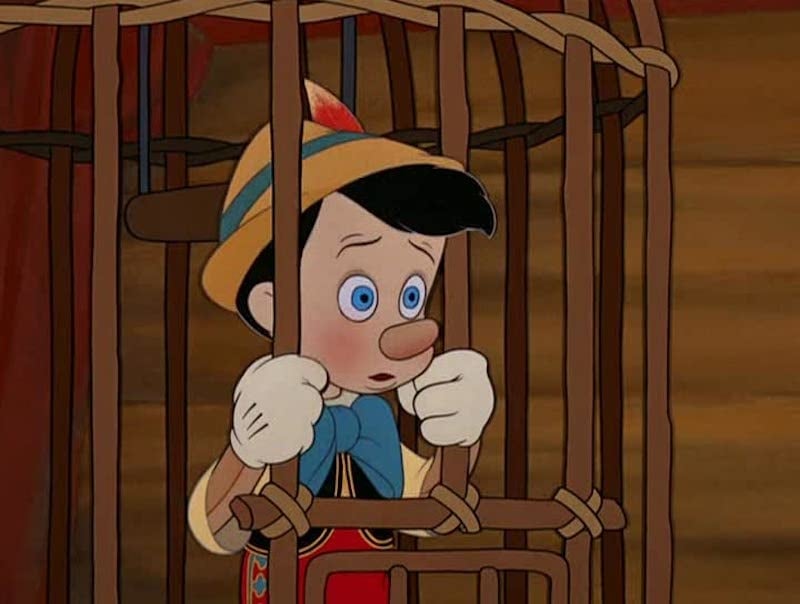 If you've watched the 1940 version as a kid, I'm sure there were some parts that you found deeply bothersome — although, not necessarily scary. Well, that's because this animated movie was basically a tale about child trafficking. 
Think about it: On his way to school, two strangers trick him into following them so that they could sell him to the puppet master, Stromboli. Stromboli turns Pinocchio into a child slave, and when he finally manages to escape, he ends up in Pleasure Island. There, the badly behaved are turned into donkeys and then sold to work in salt mines. 
12. The Magic School Bus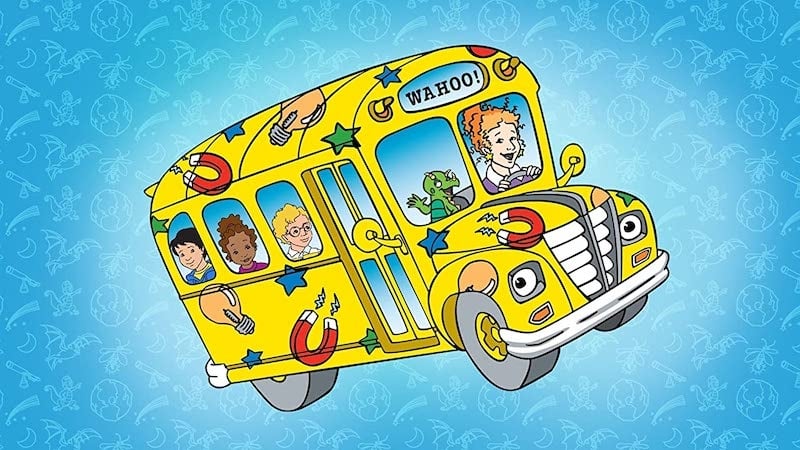 Among all the old cartoons on this list, this PBS show from the '90s was certainly the most educational. Who didn't wish they had a science teacher like Miss Frizzle, who took her class into all sorts of adventures via the titular bus? Countless suspensions of disbelief aside, the show also had its fair share of moments that'll make you go — "Yo, that's messed up!" 
In one episode, Ralphie gets sick, and guess what the class decides to do? Enter his body through a scrape on his knee (yikes) to learn more about the immune system. There's also that episode where Arnold and his annoying cousin, Janet, visit Pluto. When Janet starts acting out, Arnold decides to teach her a lesson by removing his helmet and freezing his head! Ah, yes, fun times. 
Also read: 47 Upcoming Movies We Can't Wait to See in 2021
Sorry to ruin your childhood memories, folks. It seems that, unlike fine wine, some animated movies and cartoon shows don't get better with age.
So, are there any other old cartoons that you believe should be part of this list? Or are there more 'yikes' moments from the movies and shows here worth mentioning? Go ahead and let us know on our Facebook page! 
---
All images are credited to: IMDb