It looks like we don't need to worry too much about the Netflix live-action movie of Avatar: The Last Airbender not going according to plan. Nickelodeon is launching Avatar Studios, a new division that will develop new animated projects and original content around the world of Avatar: The Last Airbender and The Legend of Korra. 
Michael DiMartino and Bryan Konietzko, the creators and executive producers of Avatar: The Last Airbender, will be helming Avatar Studios as co-chief creative officers and overseeing the expansion of the franchise. No official release dates have been announced for Avatar Studios yet, but what we know so far is enough to make us very excited. 
What we know about the expansion of the Avatar universe
Avatar Studios will create original content for platforms including Paramount+, Nickelodeon, ViacomCBS' subscription service, third-party platforms, and theatrical releases. One of the plans for the new division is an animated theatrical film that will begin production this year, according to Deadline. 
Fans can expect the projects under Avatar Studios to "dive deeper into the action and mythology of Avatar," said Brian Robbins, President of ViacomCBS Kids & Family. 
Created by Michael Dante DiMartino and Bryan Konietzko, Avatar: The Last Airbender takes place in a world with four nations — earth, fire, water, and air — and the "benders" who can master control over these elements. To restore balance to their world, Aang, who is an air-bender, must defeat the Fire Lord Ozai and end the ongoing war with the Fire Nation, together with the help of his friends and other characters he meets along the way. 
The series aired for three seasons between 2005 and 2008 on Nickelodeon, followed by The Legend of Korra, which ran for four seasons from 2012 to 2014. 
Also read: 12 Classic Nick Shows We Would Love to Binge While on Lockdown!
Michael Dante DiMartino and Bryan Konietzko will join Avatar Studios as co-chief creative officers
In an exclusive statement to Entertainment Weekly, Avatar Studios co-chief creative officers DiMartino and Konietzko shared their eagerness to revisit the characters and the fantastic universe they created. 
"It's hard to believe it's been 19 years since we created Avatar: The Last Airbender. But even after all that time, there are still many stories and time periods in Aang's world that we are eager to bring to life. We are fortunate to have an ever-growing community of passionate fans that enjoys exploring the Avatarverse as much as we do. And with this new Avatar Studios venture we have an unparalleled opportunity to develop our franchise and its storytelling on a vast scale, in myriad exciting ways and mediums." 
"We're excited to be back at Nickelodeon where Avatar began, doing what we do best in the biggest way possible. We can't wait to build the great teams and productions to make all of this fantasy a reality," said DiMartino and Konietzko.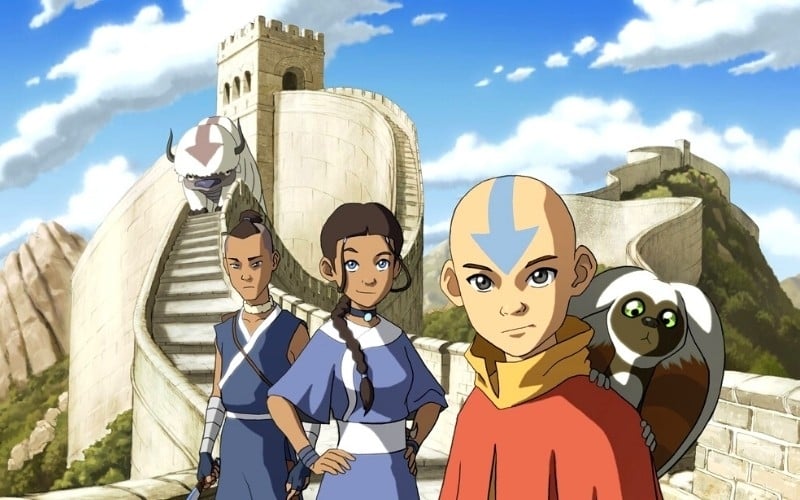 On 12 Aug 2020, Avatar creators DiMartino and Konietzko announced their exit from Netflix's live-action adaptation of the series, citing a "loss of creative direction" over the project. DiMartino talked about the joint decision to leave the production in an open letter to fans, stating that "whatever version ends up on-screen, it will not be what Bryan and I had envisioned or intended to make." 
Thanks to Avatar Studios, Avatar fans can be assured that any future spin-offs, animated series, or theatrical films taking place in the expanded universe will follow the vision of those who made the original a success.