Contributed by BlaBla Blog – The Backpack Traveler
North Korea had always been on my bucket list, so when I learned that they allow foreigners to enter their country, I immediately booked my flight to China.
My journey started in Beijing with a train going to Dandong, China and eventually crossing the Yalu River to reach Sinuiji, North Korea. From there, immigration police checked our passports and visas.
I was startled when the immigration police raised his voice, and returned to me the entry/exit form and passport. He looked angry, and I was shocked. He kept pointing at my passport and form. For a second, I didn't know what was happening.
He then pointed to the 'year of birth' field on the form with his index finger . I erroneously wrote '2015'. After realising my mistake, we all laughed and I went on to correct the form.
They then proceeded to inspect our phones. I handed my phone to the immigration police and he meticulously checked all the photos and apps on my phone. At that point, I was terrified already that I started to pray; I forgot to hide the bible app on my phone!
It is prohibited to bring religious and pornographic materials to North Korea. I almost emptied a litre of water just to keep myself distracted while he was checking my phone. When he handed my phone back, I almost cried in relief.
When the train started to move and all the immigration police had left the train, everyone was cheering, and screaming, "We're going to Pyongyang!"
So here's a photo journey of my North Korea travel.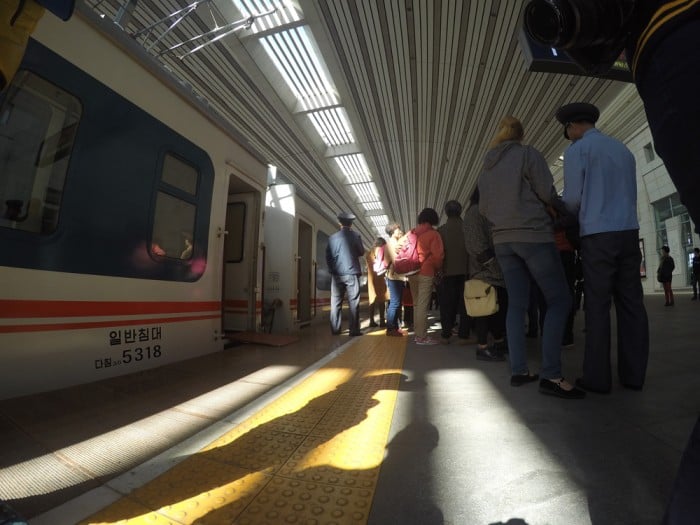 The immigration officer called our names one by one to return our passports and visas before we were allowed to enter the train.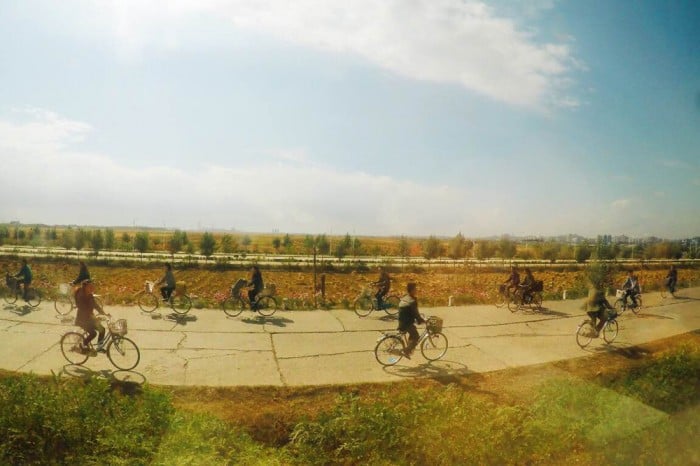 Most of the people I saw were using bicycles in the countryside.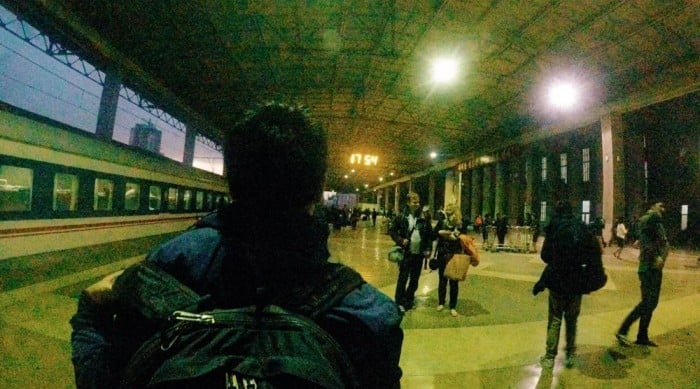 We arrived in Pyongyang train station around 5:54 PM – Pyongyang Standard Time. North Korea has its own time zone.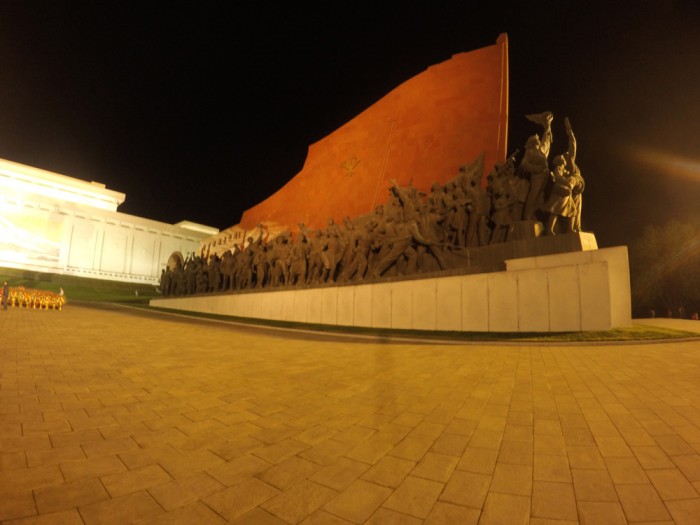 Socialist Revolution Monument.
Also read: Koguryo Tombs – Reflection of North Korea's Glorious Past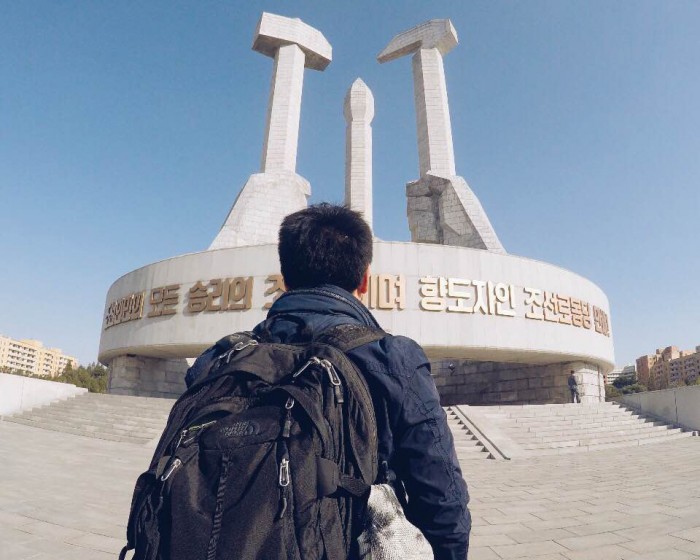 Workers' Party Foundation Monument.
The hammer, sickle, and calligraphy brush signify the workers, farmers, and intellectuals.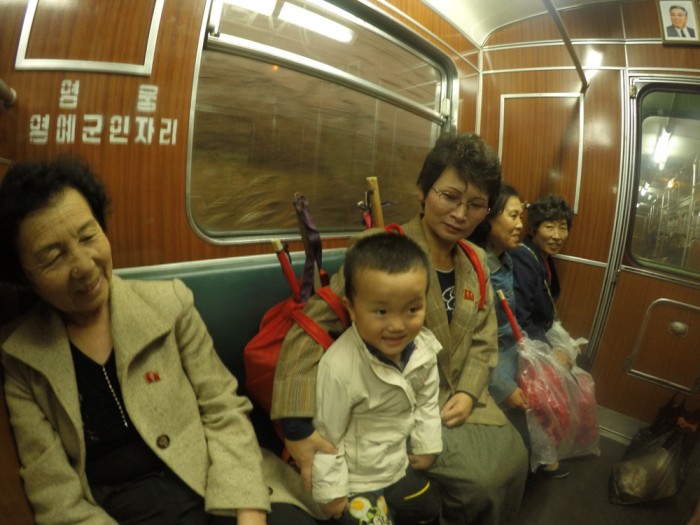 When we boarded the train, I immediately thought that this would be a great time to interact with the locals. I transferred to a seat near them and gave them a smile but I got no reaction from them. I then said the only Korean word I could remember at that time. I shouted "Annyoung", and the locals started laughing and gave me warm smiles.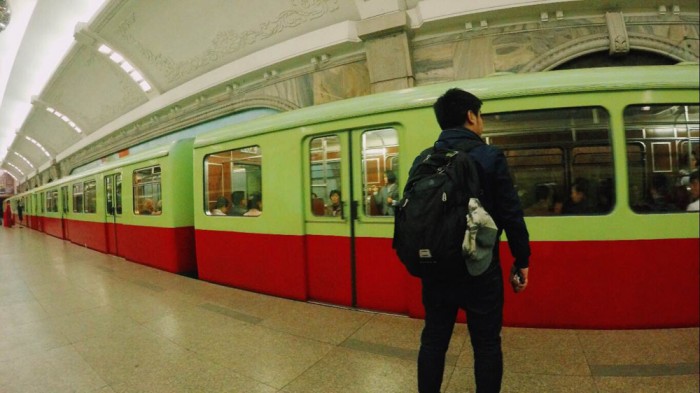 It was time to leave the train, the old ladies even shouted "Bye bye" and waved their hands to me.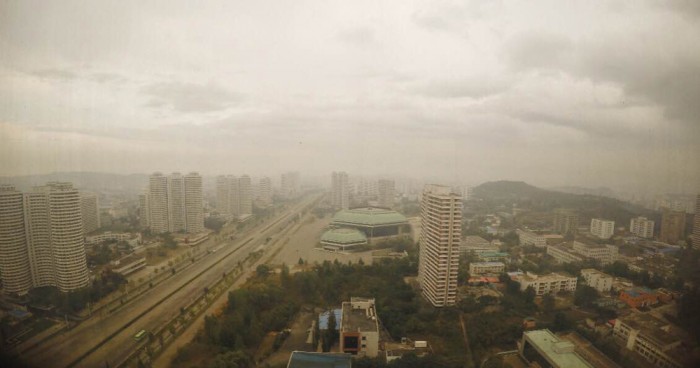 View from my hotel room.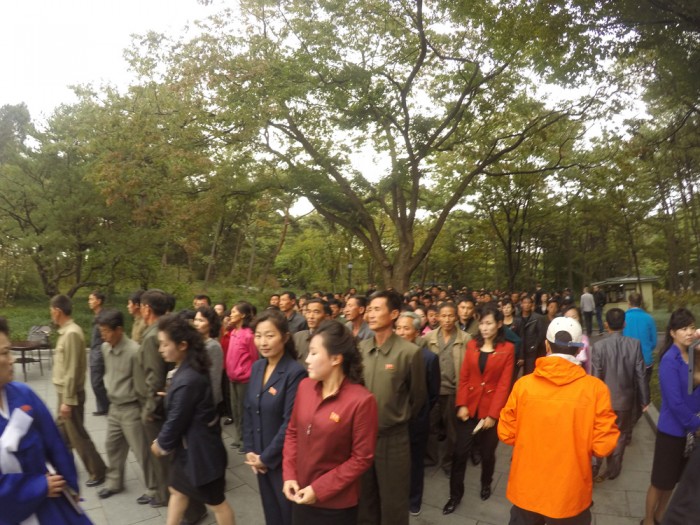 Locals lined up to pay their respects at Mangyongdae, the birthplace of Kim Sung Il.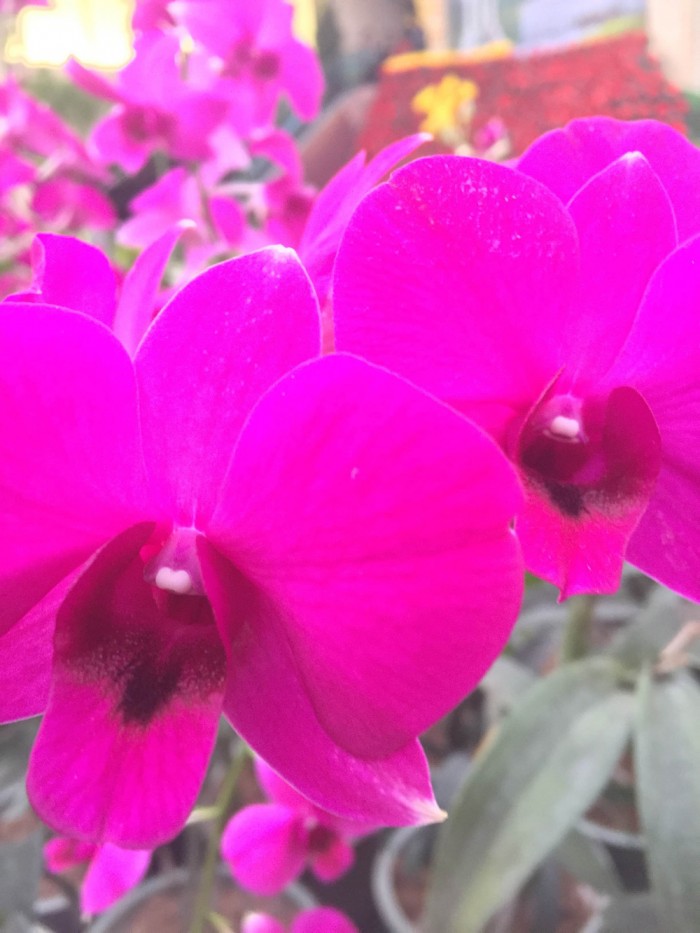 Kimsungilia is a hybrid orchid named after Kim Sung Il.
Pyongyang Metro is the deepest subway in the world.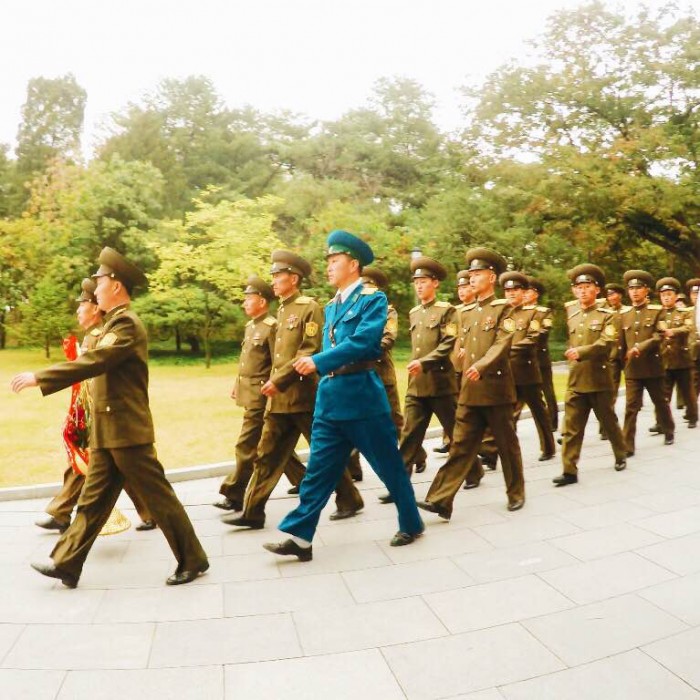 Soldiers paid their respects at Mangyongdae.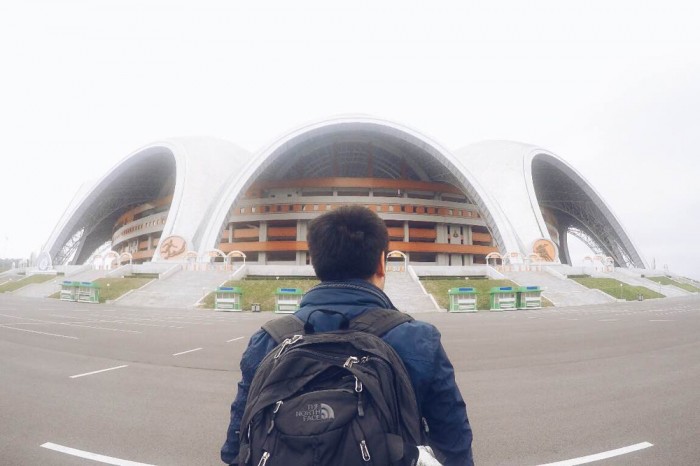 Rungrado 1st of May Stadium is currently the largest stadium in the world.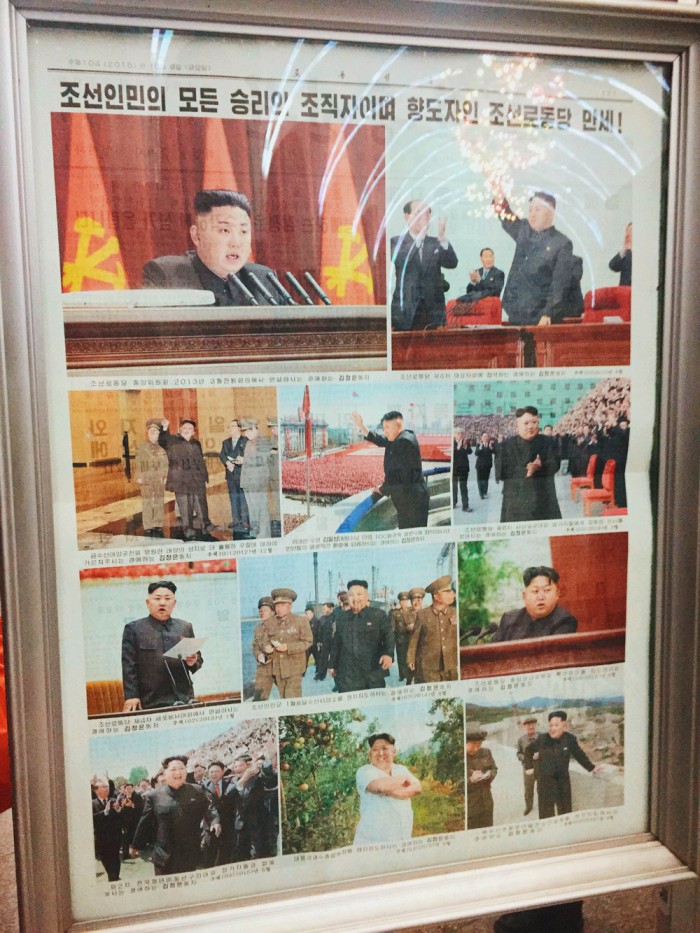 Newspaper on public display at Pyongyang Metro Station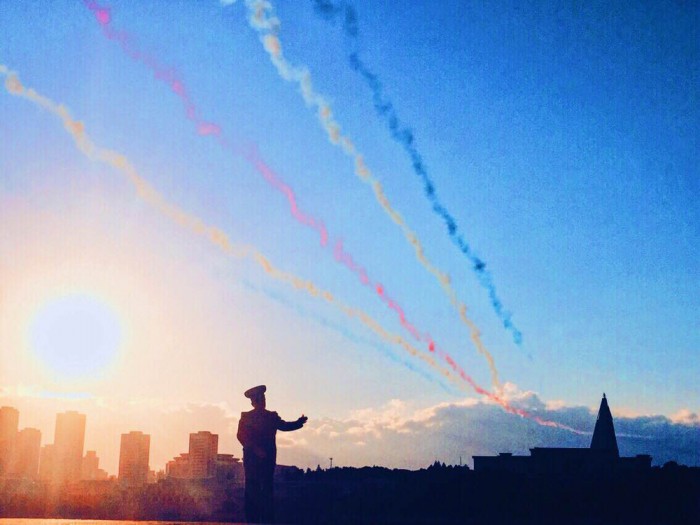 Jets producing multi-coloured smoke trails.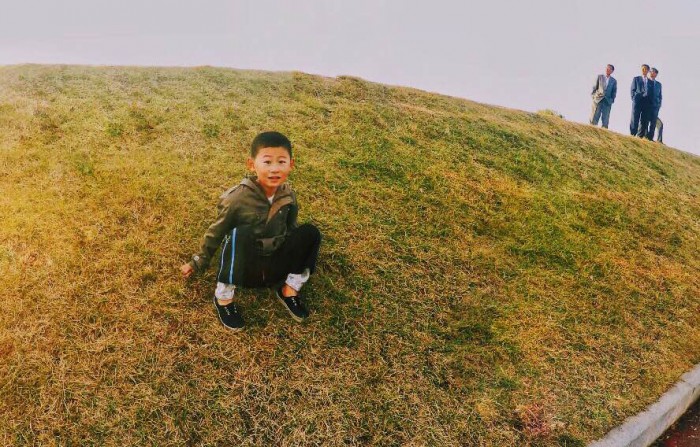 While the adults were busy watching the air show, a kid was busy sliding on this uphill lane.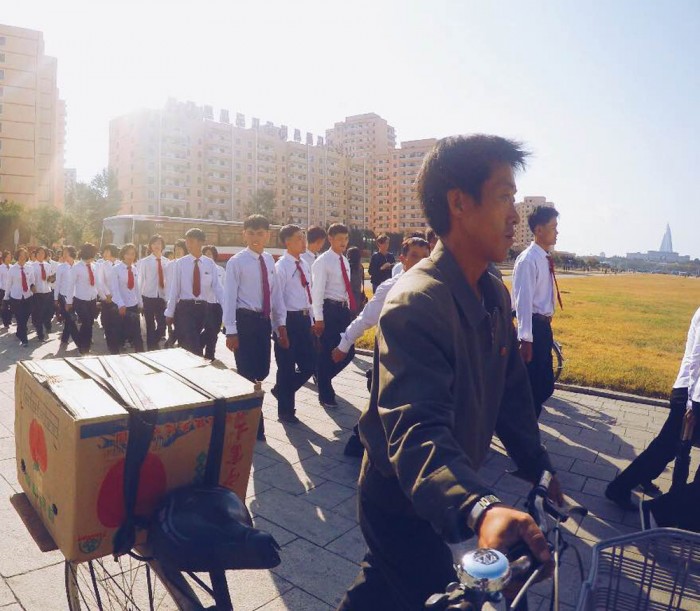 Locals joined the parade during the 70th Party Foundation Day.
There weren't many cars in the city. The locals usually used bikes.
Locals bowed down to pay their respects at Mansudae where statues of Kim Sung Il and Kim Jong Il are erected. We were instructed by our guide to make sure that we frame both leaders when we take our pictures.
Also read: Intriguing Video Footages of North Korea Caught on GoPro!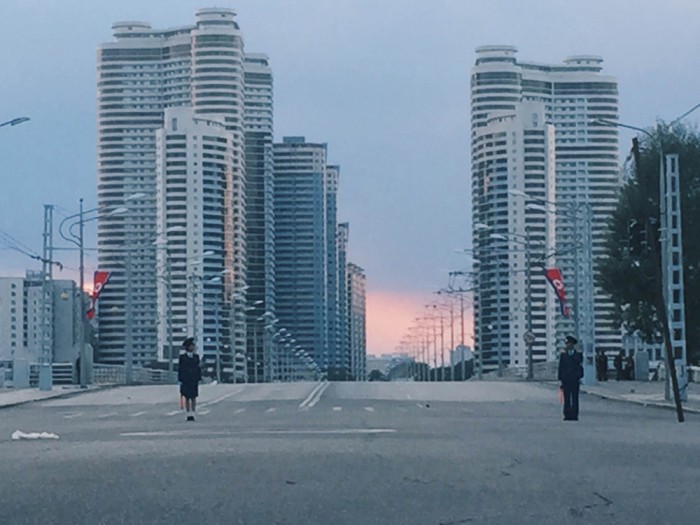 Two soldiers on an empty street.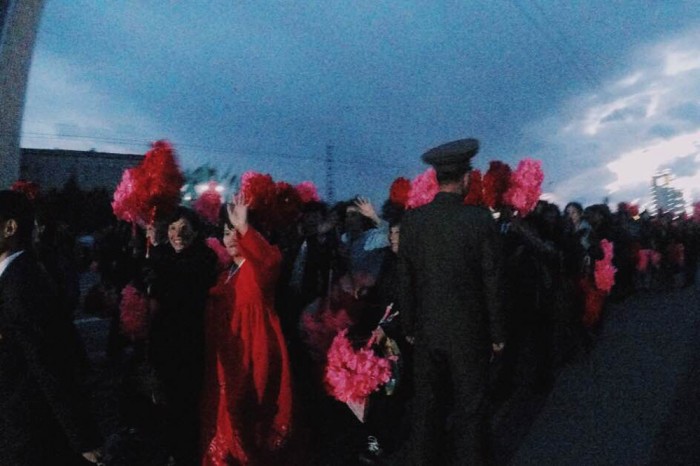 When the locals paraded on the streets, they were just looking at us and it became awkward for a time, as there was no interaction between the locals and the foreigners. I then shouted "Annyeong!" thinking they might respond just like what I did in the Metro station, and everyone replied back by saying "Annyeonghaseyo" and started waving to us.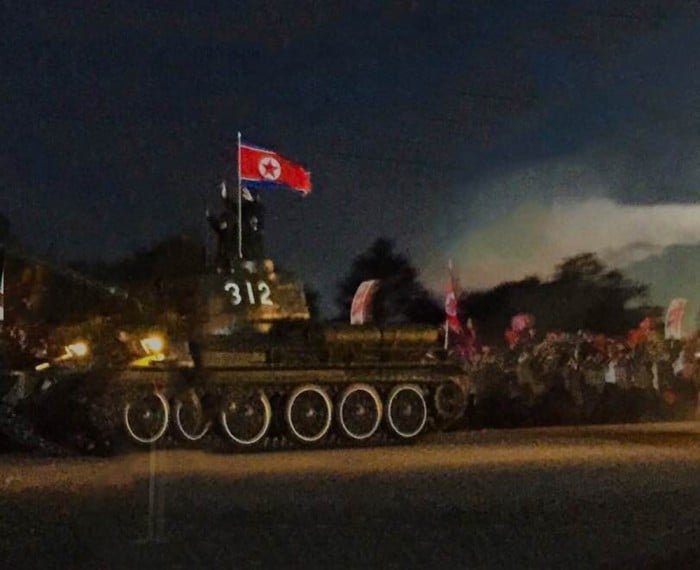 Military tanks and trucks paraded the street filled with locals cheering them on.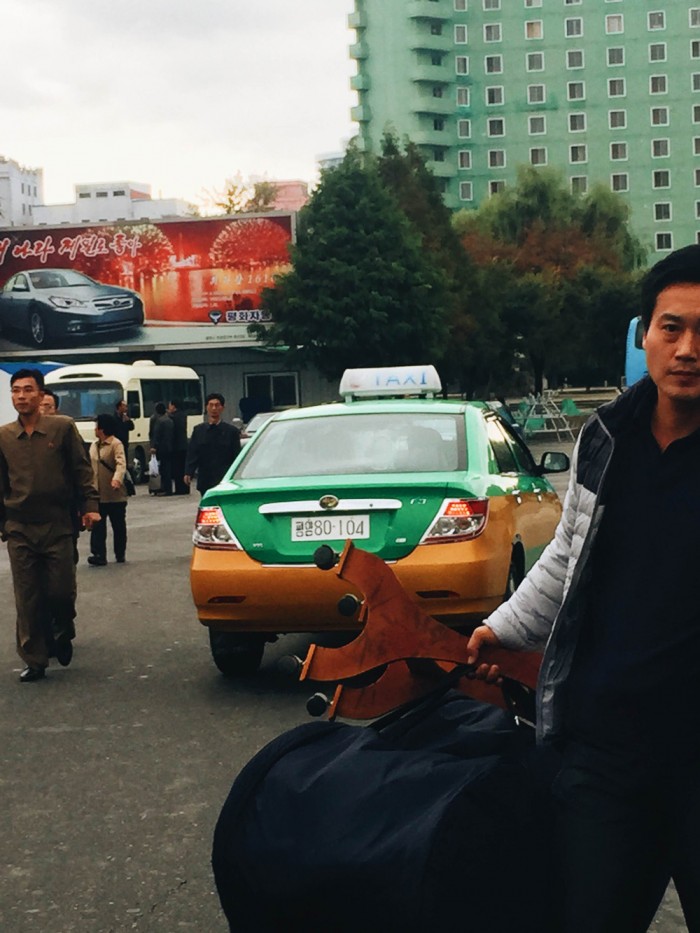 Taxi in Pyongyang.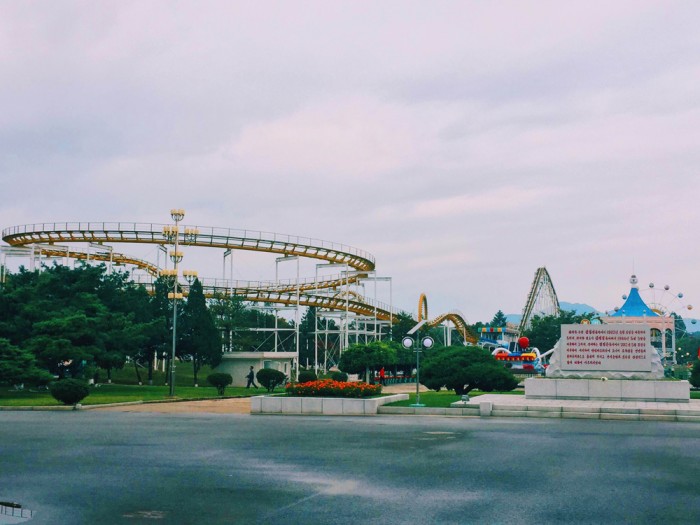 We visited Mangyongdae Funfair amusement park but it was not open that day.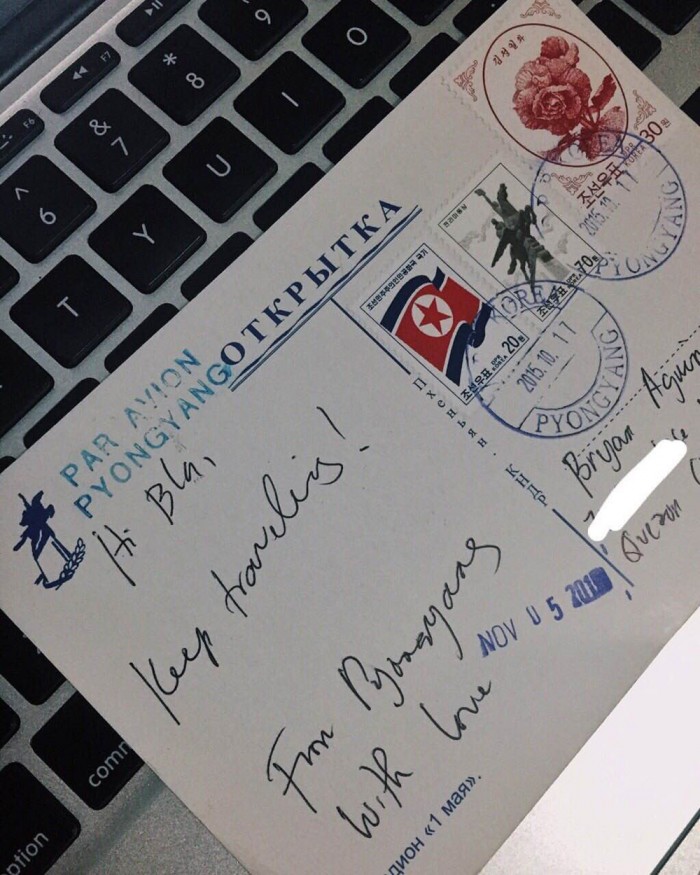 Before we left Pyongyang, I sent a postcard to my future self.  We were all in a hurry that day so we could catch the train back to China, and because of that I immediately forgot what I wrote on the card. The postcard arrived after 6 weeks and I got teary-eyed when I read what I wrote to myself.
Also read: First Timer's Guide to Visiting North Korea