North Korea is something of an enigma. While it is difficult to visit and scary or unappealing for most, a handful of people are curious enough to desire a look. There's something quite voyeuristic about taking a sneak peek into a place that is generally off-bounds…
Take a day trip from Seoul, South Korea, to the border area and learn more about the infamous nuclear nation. There are rather strict rules surrounding visits, but it's very possible. The border is one of the heaviest militarised places on the planet and a visit is sure to inspire a range of emotions.
Here's everything you need to know about taking a journey to the fringes of North Korea:
Tours to the North Korean border from Seoul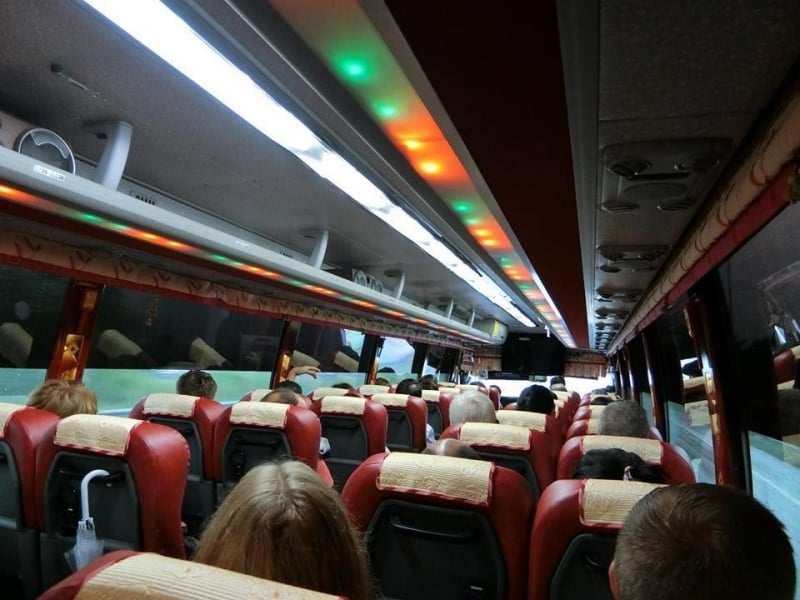 You can only visit the most interesting parts of the border as part of an organised group tour offered by several companies. Plan your trip as far in advance as possible, though, as places are limited and can sell out quickly. Do be aware that trips can be cancelled at the last minute if tensions flare or the military has other priorities, so leave plenty of time as a buffer to rearrange for the following days if necessary.
You'll need to provide a copy of your passport and should carry it with you at all times on the trip. You'll pass through checkpoints where you may be required to show your identification. Some parts of the tour have military escorts and photography is restricted in areas. Do listen to the soldiers unless you particularly want to be yelled at!
Tours cover different areas along the border; be sure to check that a particular trip covers the areas and attractions that are the most interesting to you. Tours typically include places in the DMZ (demilitarized zone), the JSA (Joint Security Area), or both. I wanted a full overview of the area, so I opted for a full-day tour that included both areas. The cost was around US$100 and the trip included pick-up from my hotel in Seoul, all transportation, and lunch on top of the activities.
Semi-Independent travel to the border
Although this isn't something that I did, there are trains from Seoul that can drop you near the North Korean border. Trains run from Seoul Station to Dorasan Station via Imjingang Station (where you will need to complete paperwork to continue), leading through lush countryside that is crisscrossed by stark barbed wire fences. As you get closer to the border, the military presence is more noticeable. You'll need to dress smartly (as on tours from Seoul) and carry your passport.
The actual sightseeing is done by bus as part of a group. Trains run from Wednesday through to Sunday, with no services on public holidays. Bus tours are timed to coincide with train times. Tickets can be bought online or at the train station.
Difference between the DMZ and JSA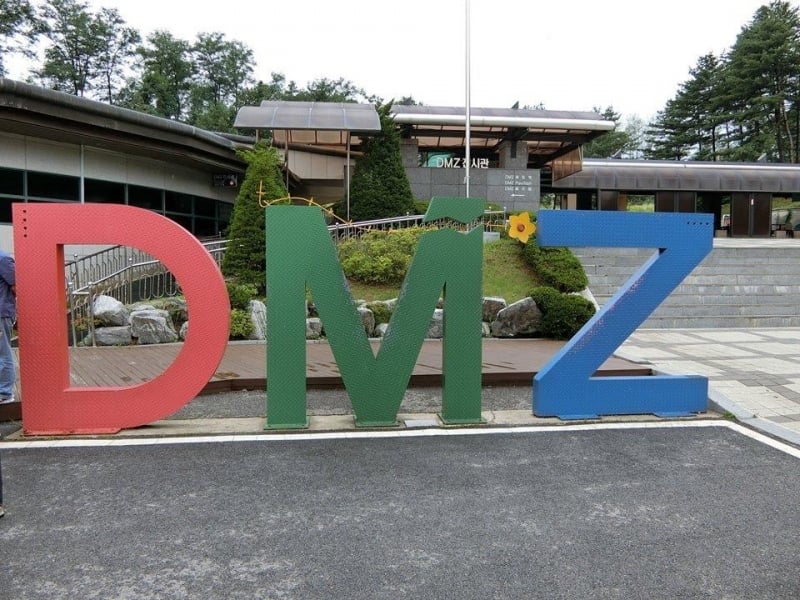 DMZ: The DMZ, or Demilitarised Zone, is the name given to the 250-kilometre buffer zone that separates North and South Korea. It extends the entire way along the land border between the two nations. Set up in 1953 to end the Korean War, armed soldiers patrol both sides of the divide. Each side is also protected by landmines. Neither North nor South is allowed to build weapon supplies within the zone, start aggressive or hostile acts, fire shots, or have unreasonable numbers of military personnel.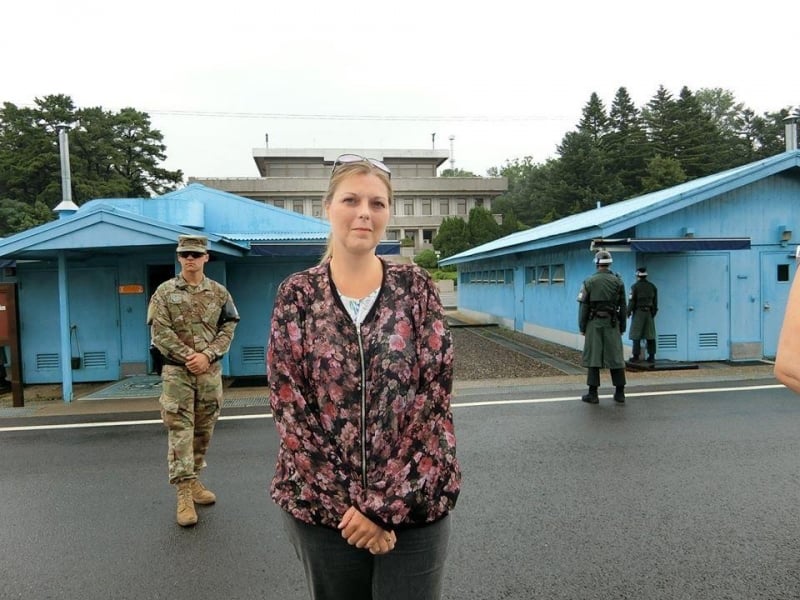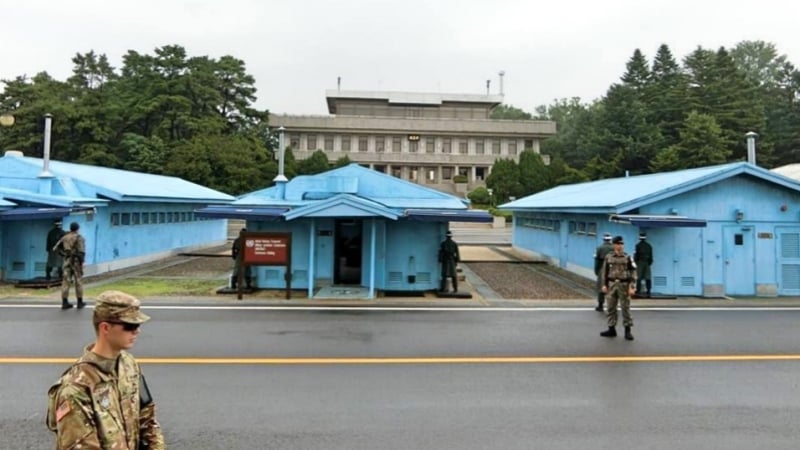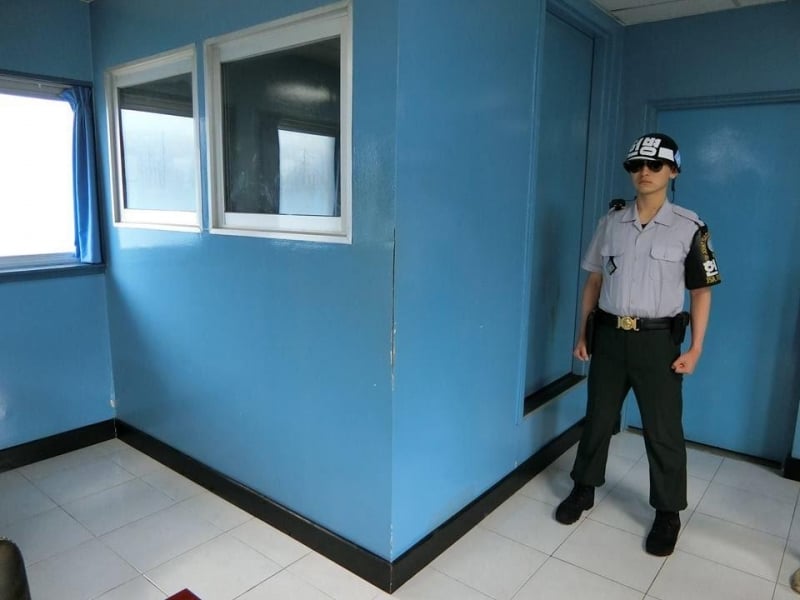 JSA: The JSA, or Joint Security Area, spans the border line between North and South Korea. Situated in Panmunjom, it is the closest that you can get to North Korea without actually entering the country officially. There are several buildings that belong to the UN Command, and in theory it is a neutral area.  
In the past, each country had soldiers mingling freely, but an aggressive act led to total separation again. It is here where leaders of each nation meet for discussions and it has been the scene of several tense encounters and incidents.
It is heavily guarded by both South Korean and American soldiers on the South Korean side, and North Korean soldiers surreptitiously survey the scenes from watchtowers on the other side. It is forbidden to try and interact with North Korean forces under any circumstances and visitors must heed the commands of military officials at all times.       
You can enter the UNCMAC negotiation and meeting building, with a table at the centre right on the dividing line between the two nations. Cross to the other side of the heavyset wooden table to physically stand on the North Korean soil. A door at the back of the blue room leads into North Korea.
Points of interest in the DMZ
There are a number of interesting attractions in the DMZ that many tours include as part of the day's itinerary. Here are six of them:
1. Infiltration tunnels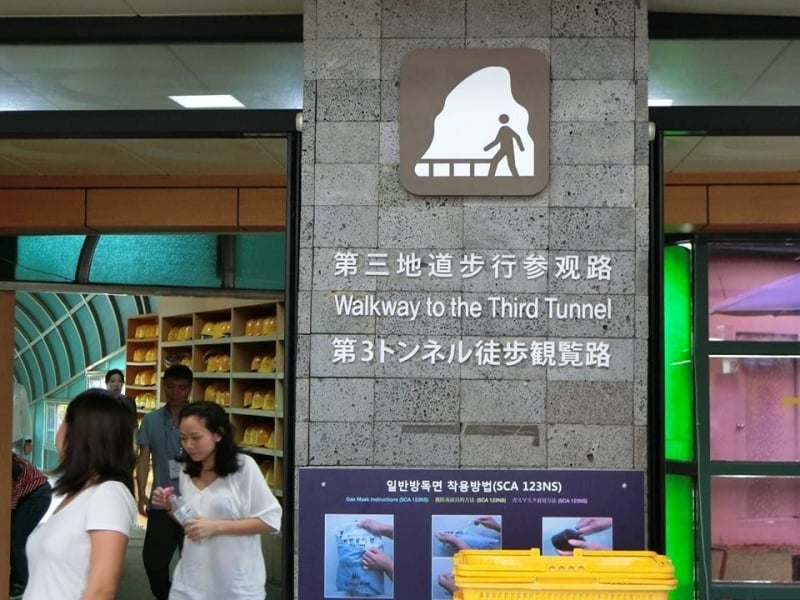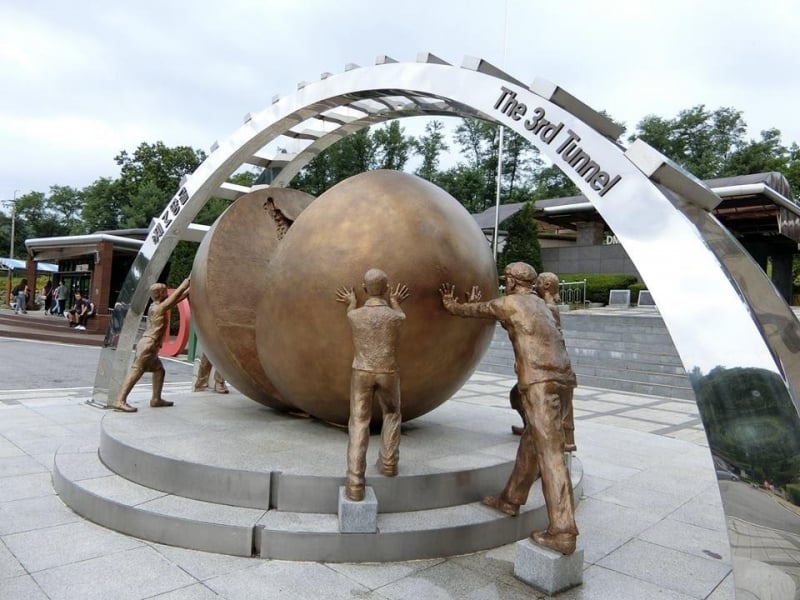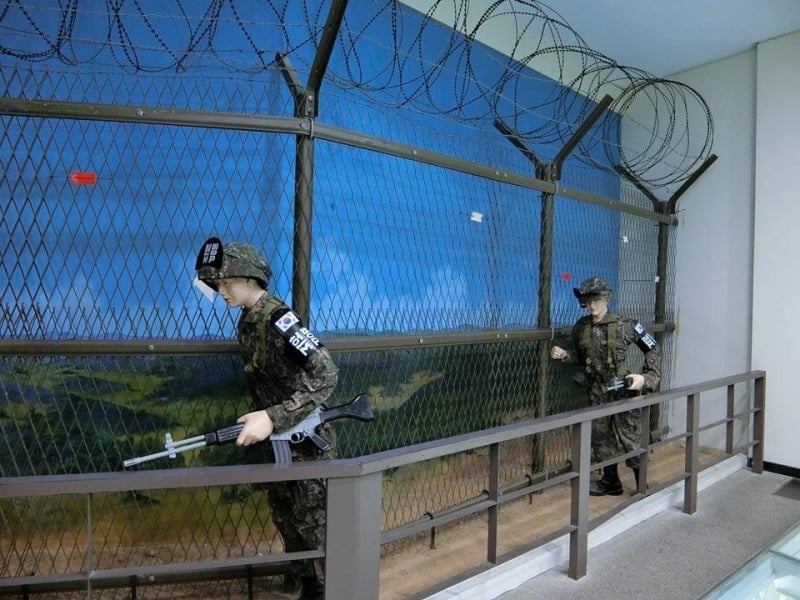 Descend into the earth's belly to wander through a gloomy tunnel, made even more sinister by the fact that it was secretly dug by the North with plans to invade the South. Several tunnels were detected and subsequently sealed. You can walk underground to within a couple of metres of North Korea! Photography is not allowed inside. There are displays outside the tunnel that tell you more about its construction and discovery, other tunnels in the area, tools used to dig the tunnel with, and information about the frictions between the two halves of Korea.
2. Dora Observatory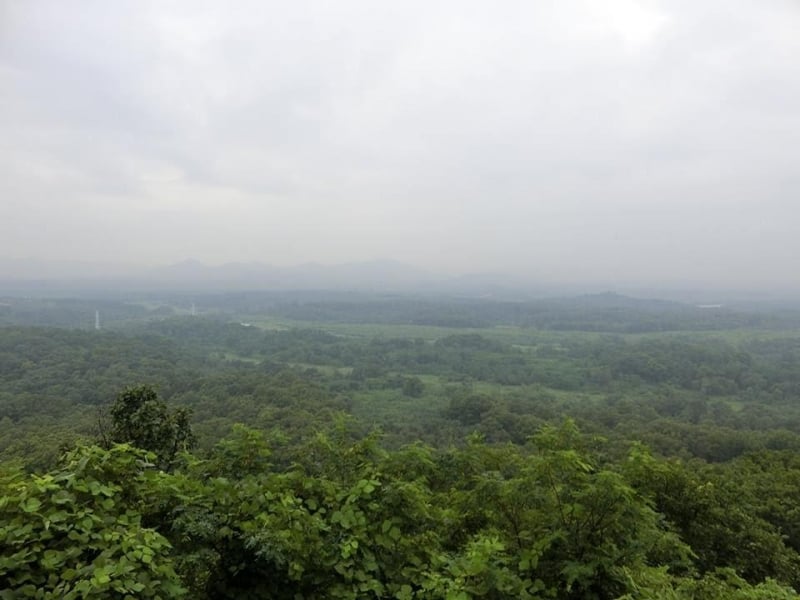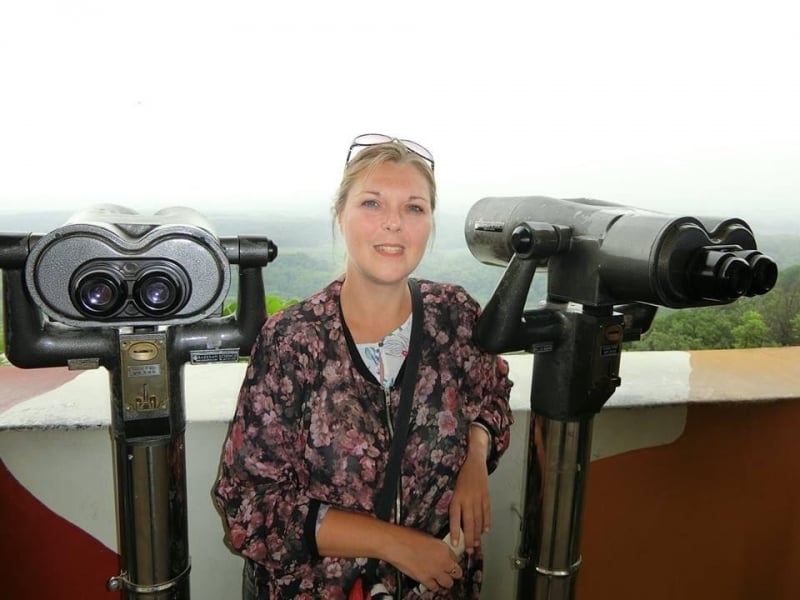 Dore Observatory provides prime views of Kijong-dong, a fake town constructed by North Korea close to the border in the 1950s. The aim of the town was to try and entice people to move across the border and settle in the North. Reports, however, indicate that it has never been lived in, and closer inspection shows that most of the buildings aren't even completed. Look across the verdant but desolate landscapes as you wonder what would make a nation build an entire fake town.
3. Dorasan Station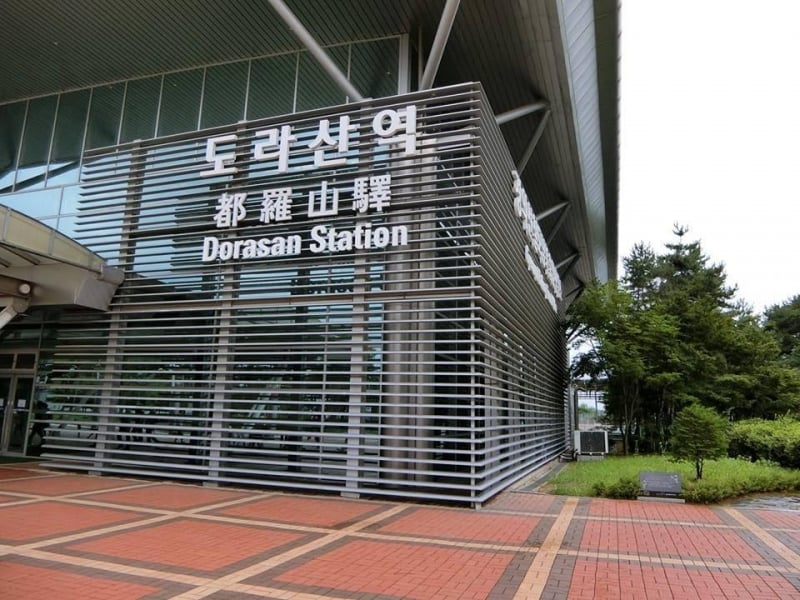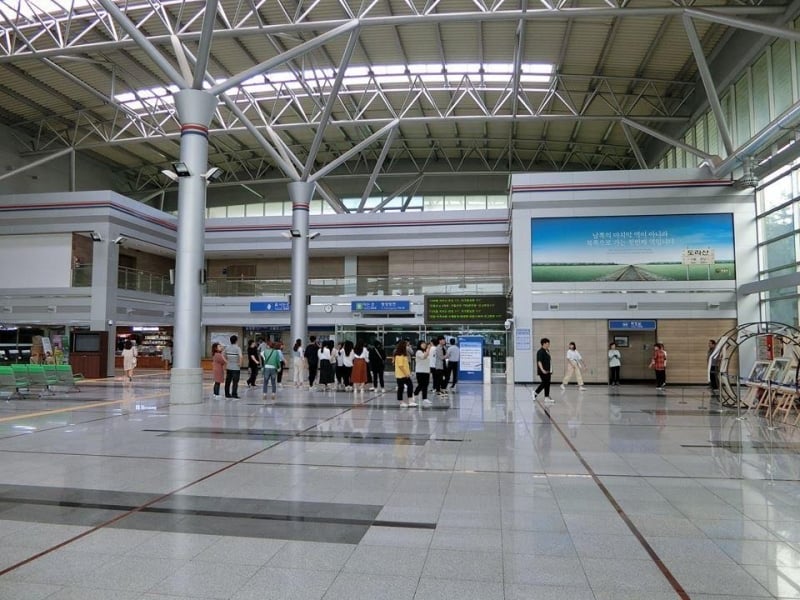 Dorasan Station is the last station in South Korea before the line continues on into North Korea. The tracks continue all the way to the North Korean capital of Pyongyang. Sadly, the line is not in use, though it is hoped that if friendship grows between the two countries, citizens will be able to use the train to pass from North and South.
Today, the station has a rather eerie feeling, despite being filled with tourists. Perhaps that's why—you'll likely only encounter a handful of Korean people there, people who largely work in the tourism sector, with the waiting areas devoid of passengers, no lines at the ticket desk, and none of the regular hustle and bustle that you would usually expect in a major train station.
4. Road border control
There's a large border gate that stands creepily quiet, with no queues of people on either side trying to cross from country to country. Nobody going on vacation, visiting family, or travelling for business. Neither are there members of staff to check vehicles, sell toll tickets or check passports. It's yet another reminder of the high hopes many people have for reunification and the past events that have made that dream, thus far, impossible.
5. Freedom Bridge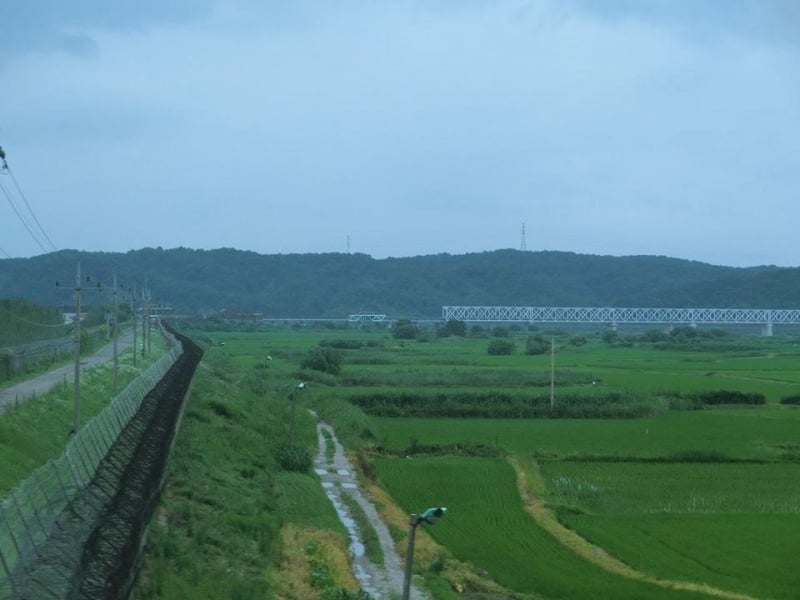 Freedom Bridge is another possible way of crossing between the two countries if relationships ever improve to that point. The bridge spans the river that separates North and South Korea. Each side of the bridge is currently sealed and high barbed wire fences further add to the area's impassable nature. It was here where thousands of prisoners of war (POWs) were exchanged and allowed to choose which side of the divide they would rather be.
6. Military Canteen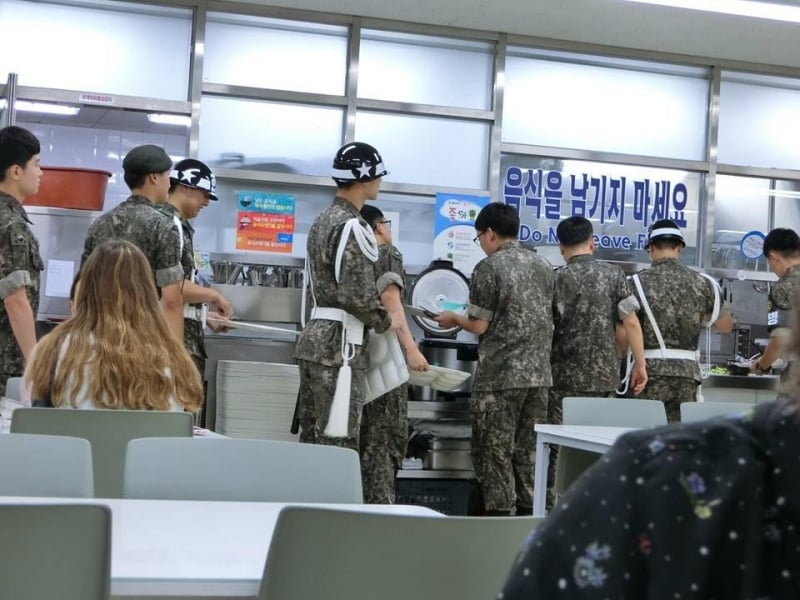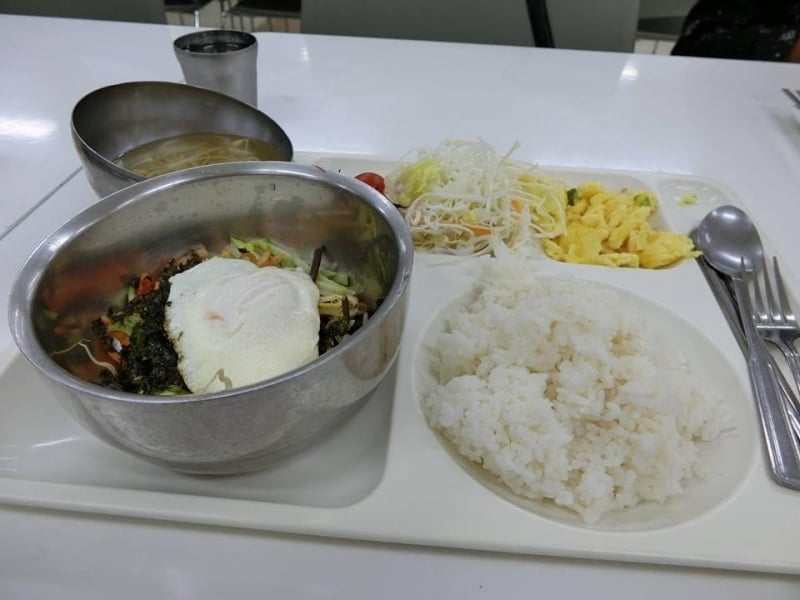 Most tours include lunch in a military canteen. Don't be alarmed if soldiers in full uniform come marching in to dine at neighbouring tables—military men (and women) still need to eat! It's quite fascinating to watch the soldiers relax as they enjoy moments off duty with their colleagues. Lunch is usually vegetable bibimbap, which consists of rice alongside a bowl of mixed vegetables, sesame seeds, and kimchi, topped with a fried egg.
Other places of interest in the DMZ include Dorasan Peace Park, Imjingak Park, and Mt Odu Observatory. Visiting the North Korean border is a fascinating trip to take from Seoul, so don't miss out on it!