Contributed by Fly Chew To Asia
We booked our tour with VIP Travel.
We picked the Panmunjom (JSA) Tour.
Please read my previous post on the terms used for your booking of tours to the North Korean border HERE.
Time: 9.30am – 5.30pm
Itinerary: Lotte Hotel Pick Up – Odusan Unification Observatory – Imjingak Park – Lunch – ID Check Point – Camp Bonifas (Slide Shows and Briefing) – JSA (Freedom House, Conference Room, Bridge of No Return) – Arrive at Lotte Hotel
Costs: 77,000 won per person
Payment: Payment can be arranged on the tour day itself by cash or credit card. 100% cancellation charge if you cancel the tour 2 days before
Includes: English-speaking tour guide, transportation, lunch and entrance fees
Important Note:
Please make sure to bring your passport for ID check. Certain dress code applies. Normal blue jeans are acceptable to wear but no sleeveless shirts, t-shirts without collar, short pants and skirts, sandals, open-toed shoes, revealing clothes, military-looking clothes and T-Shirts with flags or name of the nationality on it.
Also read: First Timer's Guide to Visiting North Korea
North Korean Defector
On the day of our tour, to our surprise, the tour operator invited a North Korean defector to join us in our tour of the Odusan Unification Observatory. She could not join us in other tour locations because those are too close to the North Korean border and she runs the risks of doing so.
Apparently she managed to escape via the route from China, as she had relatives in China. She bribed the North Korean soldiers at the borders for her escape. She brought her two daughters along but left her husband there because she said she could not trust her husband since he worked for the government.
When I heard this, I was shocked. You cannot even trust your husband. She said that everyone in North Korea can be a spy to one another. The rewards are huge if you managed to give a tip off on defectors. This is a little crazy.
She said that life was tough in North Korea. One reason was because of the currency reform in 2009. BBC reported that "Ordinary people are reported to be desperately trying to buy as many goods as they can with the old currency while it is still valid. The government told its people on Monday that it was knocking two noughts off the nominal value of banknotes." She said that this currency reform wiped out a lot of her savings.
When asked why people did not protest against the Kim, she replied something along the lines of "Who dared? You never know who the spies are. Even if you protest, you have to think of your family, your colleagues, your relatives and your friends. They could be implicated. You wouldn't want your own fight for democracy to cause them to lose their lives."
She shared many other interesting stories like how after she came to South Korea from China, she had a huge culture shock because she was exposed to many unfamiliar things.
1. Odusan Unification Observatory
The observatory offers plenty of exhibitions and pictures explaining the Korean war and significant historical events. For instance, the Unification Exhibition Hall and North Korea Display Hall displaying inter-Korean events and efforts for reunifying the peninsula.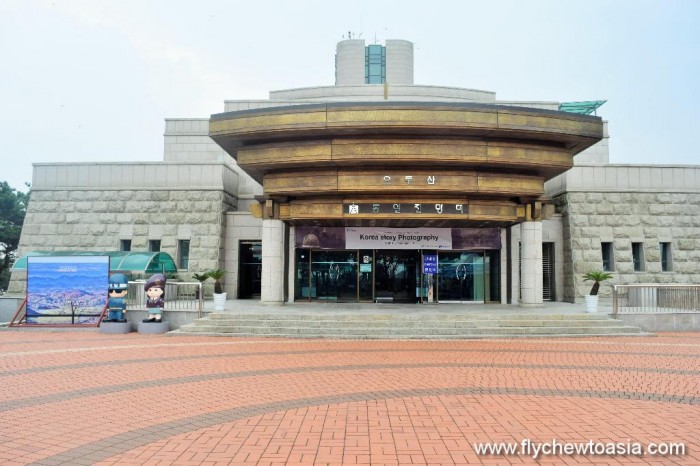 A statue of Cho Man-Sik. He is also known as a Gandhi of Chosun dynasty. After Liberation from the Japanese (1945), he dedicated himself to establishing a unified democratic nation when he was recruited to be the premier of North Korean Civil politics. He stood up to the strong-arm tactics of the Communist political forces. In 1950, Cho Man-Sik was martyred by the Communists in Pyeongyang. He was awarded the Order of Merit for National Foundation, a Republic of Korea Medal, by the South Korea Government in 1970.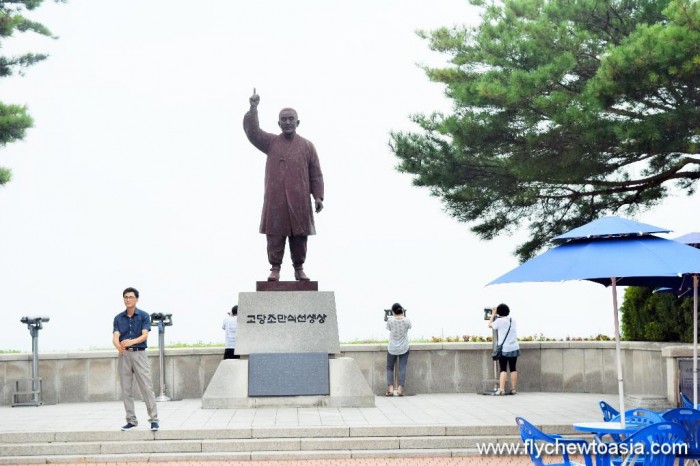 Photos of a real North Korean factory and a typical day of life of women in North Korea.
Photos of North Koreans exercising and playing sports.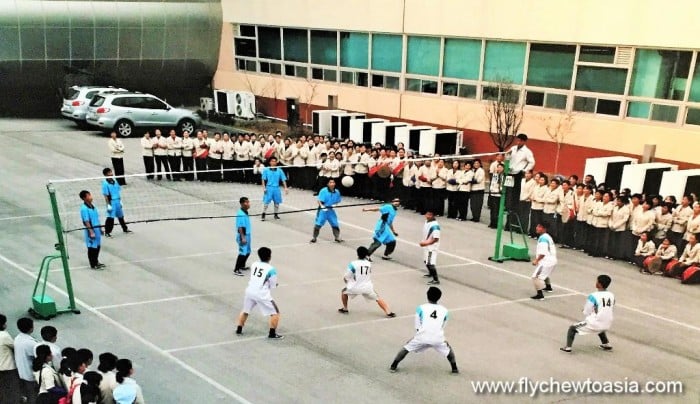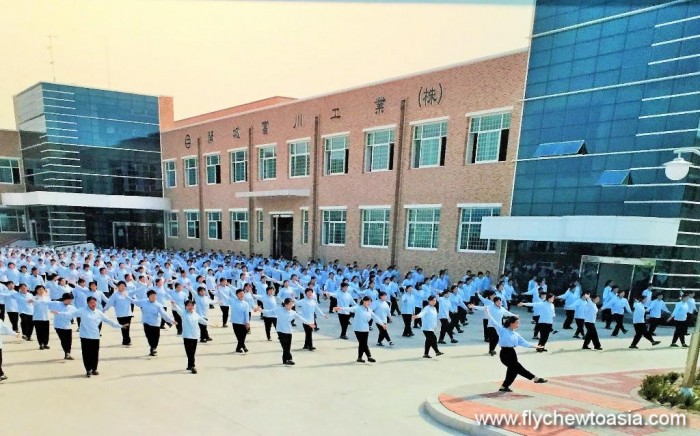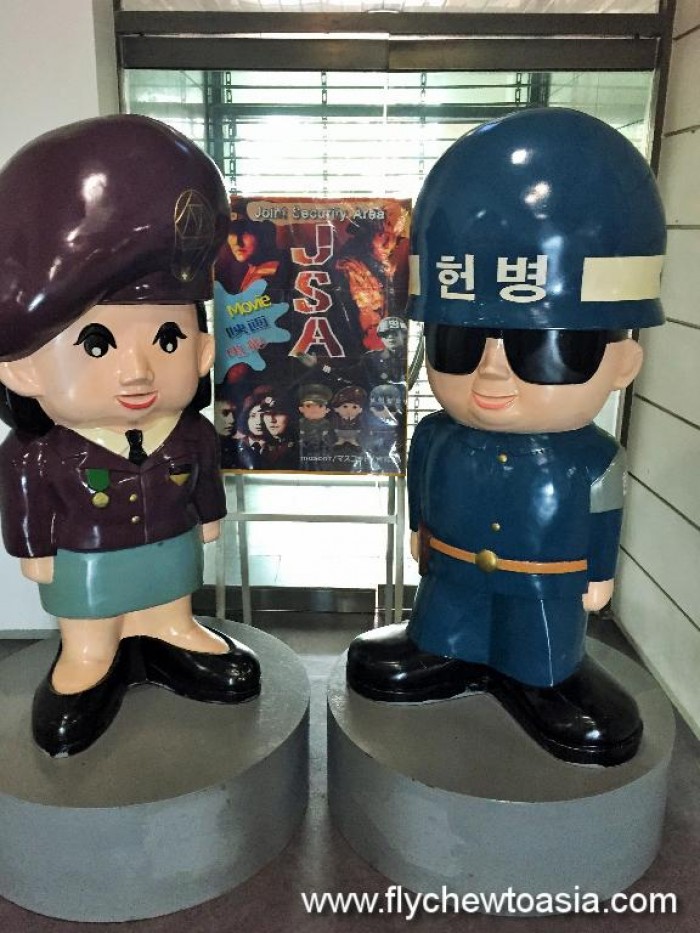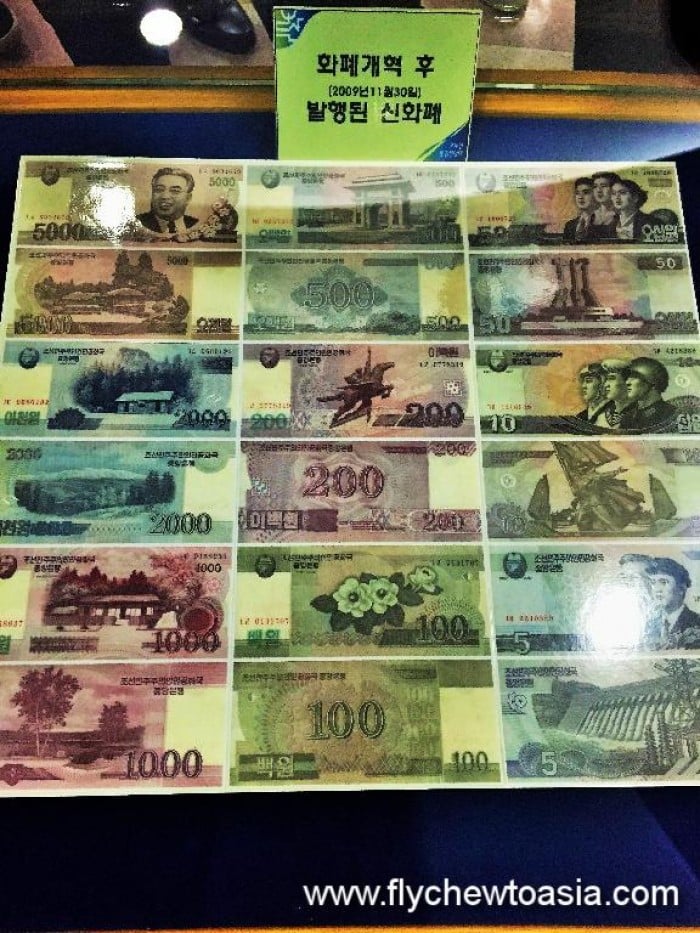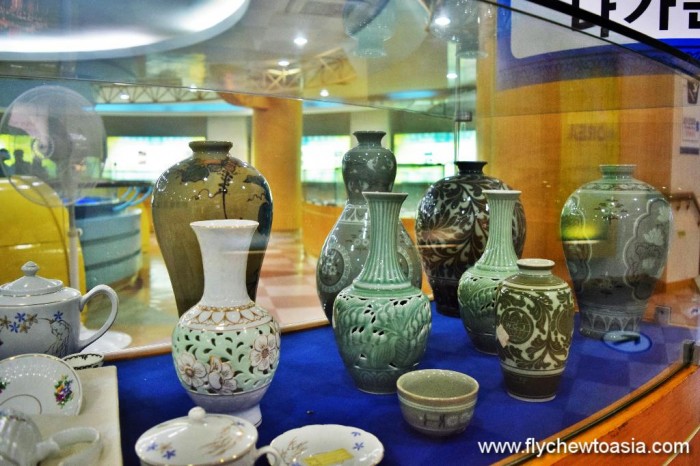 North Korean pottery.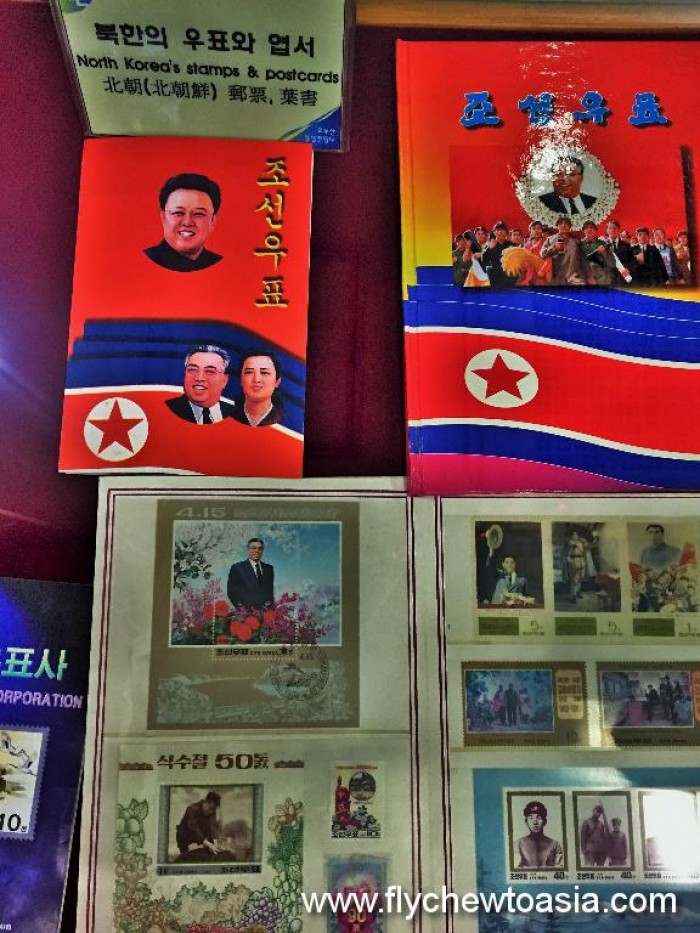 North Korean stamps and postcards.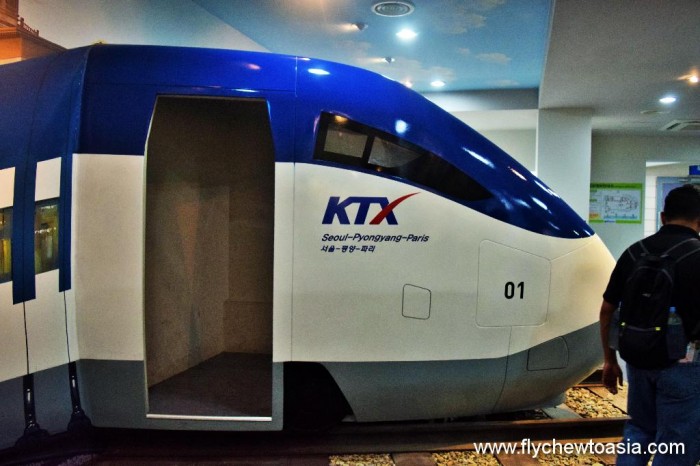 The dream that one day the KTX could travel from Seoul to Pyongyang to China to Russia to Europe.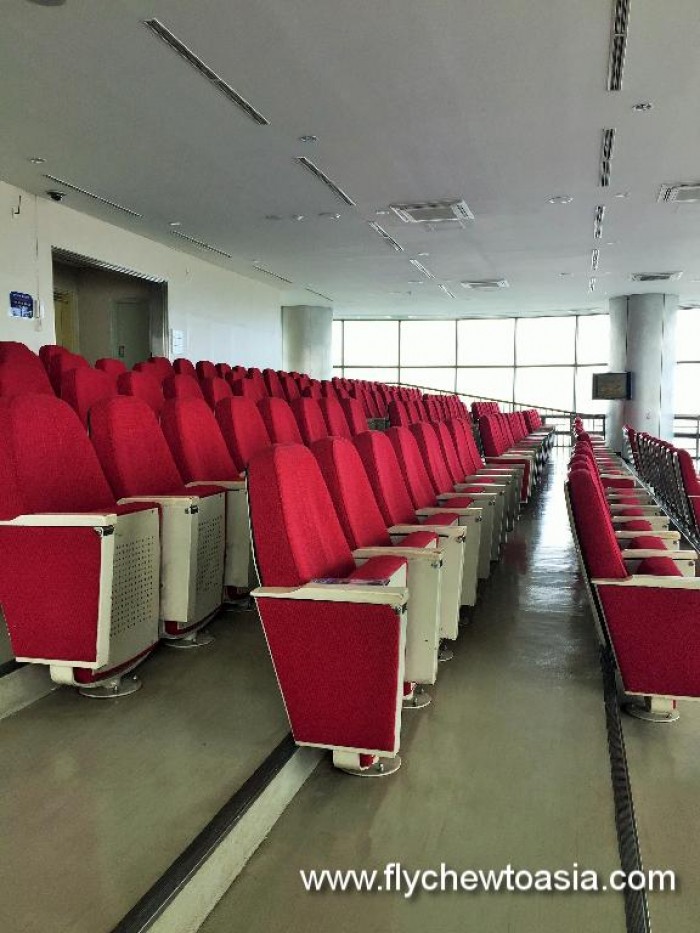 The theatre where a video of North Korean borders would be played. This would prepare you on what to watch out for when you head out to the observation deck to view North Korea (for instance, watch out for the propaganda village etc.)

The observation deck and the row of binoculars.
Also read: Pyongyang in Stills: My North Korea Photo Journey
2. Imjingak Park
Imjingak Park is a park built in 1972 with the hope that someday unification would be possible. It now serves as a place where people, who are unable to return to their hometowns and are home-sick because of the division of Korea, comes to and offer their prayers and well wishes for their loved ones back home.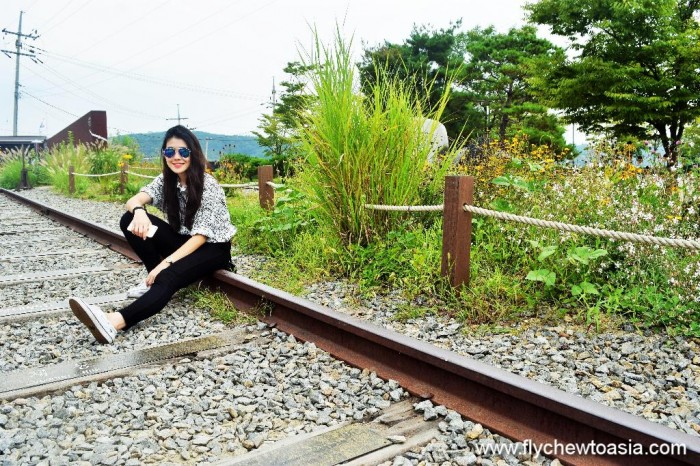 The famous Bridge of Freedom or Freedom Bridge at Imjingak Park. The Bridge of Freedom crosses the Imjin River, and is formerly a railroad bridge used by repatriated POWs/soldiers returning from the north. You can walk along a section of the Bridge of Freedom, but the remaining section of the bridge is blocked and all that can be seen are the thousands of prayers placed on brightly coloured ribbons.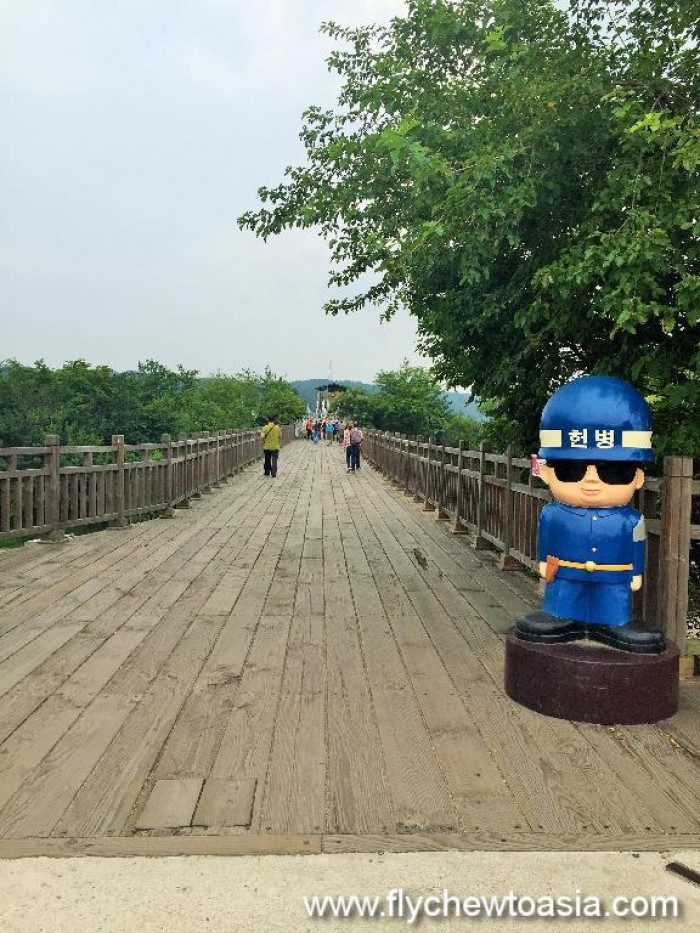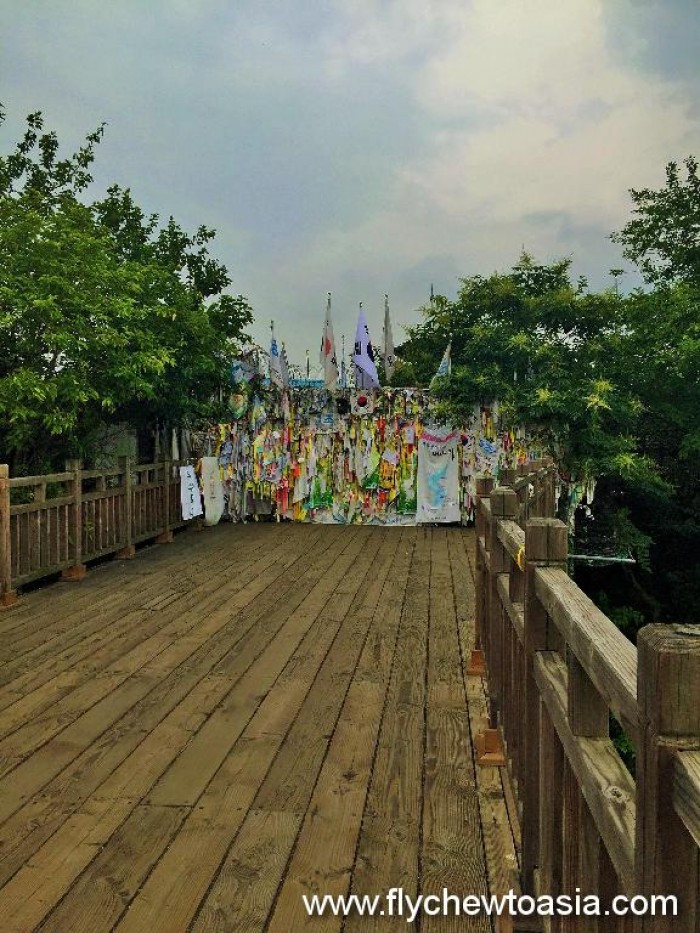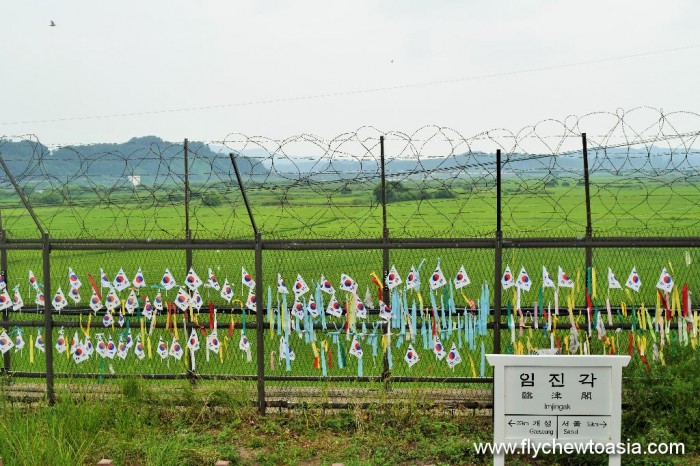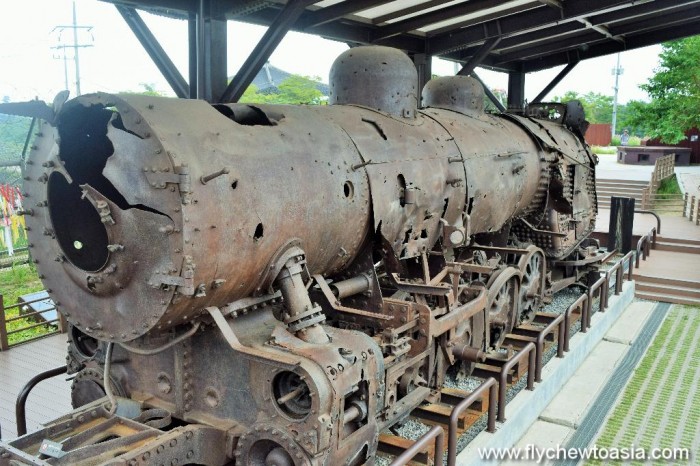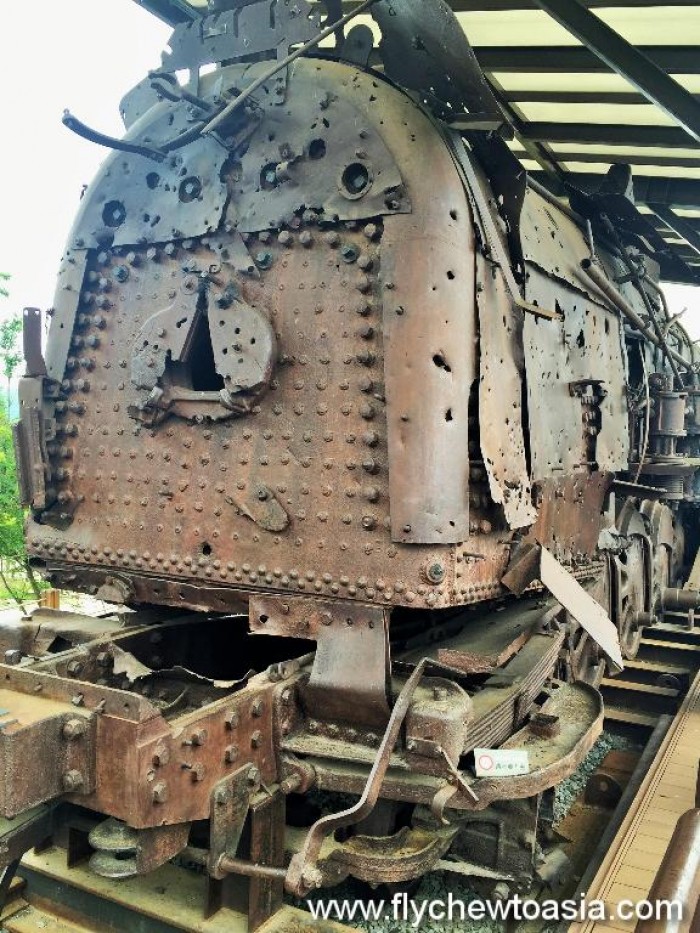 In front of Imjingak Park is the Gyeongui Train Line which was destroyed during the Korean War in 1950. You can witness the numerous bullet shots on the train.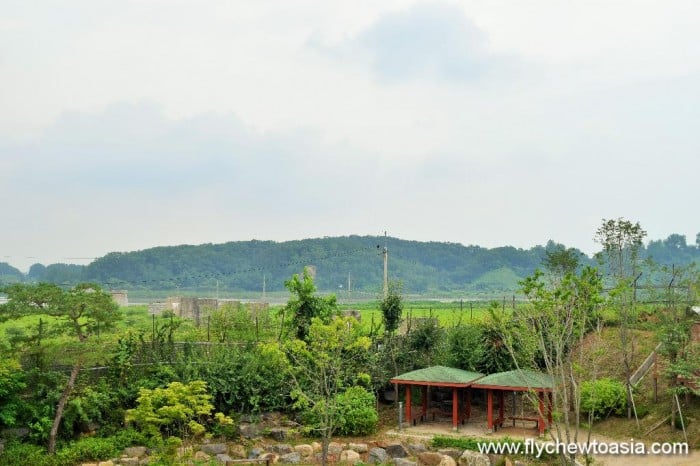 North Korea in the background…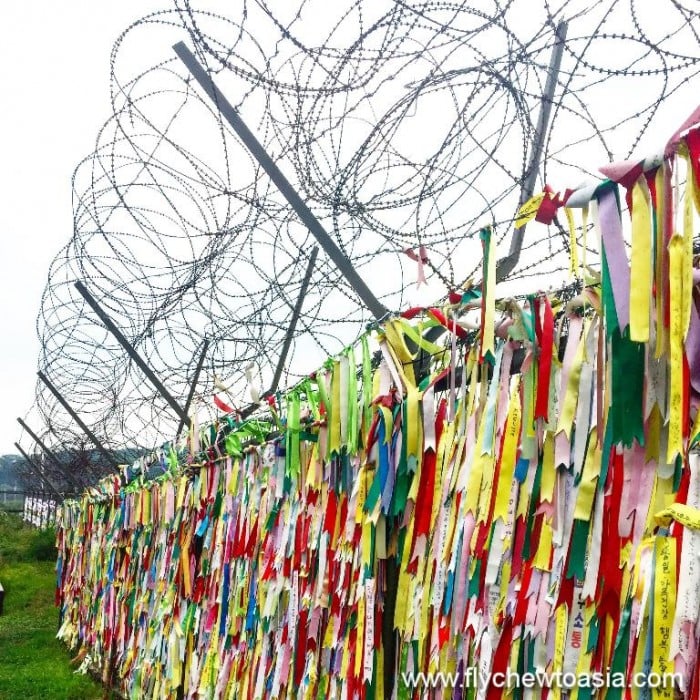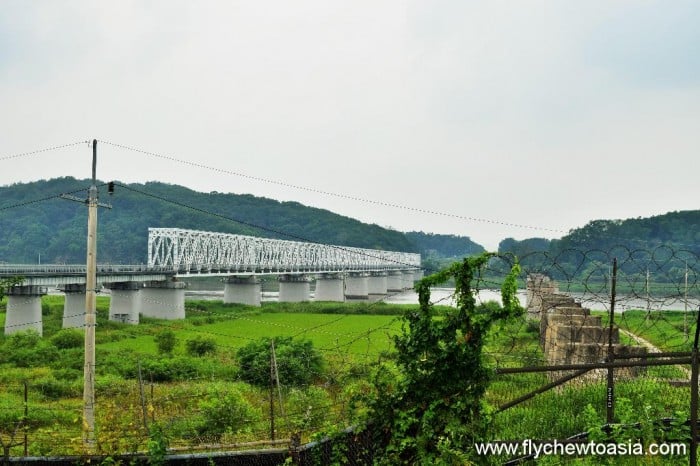 Mangbaedan Alter is where people from North Korea visit and perform ancestral rites by bowing toward their hometown every New Year's Day and Chuseok (Korean Thanksgiving).
3. Camp Bonifas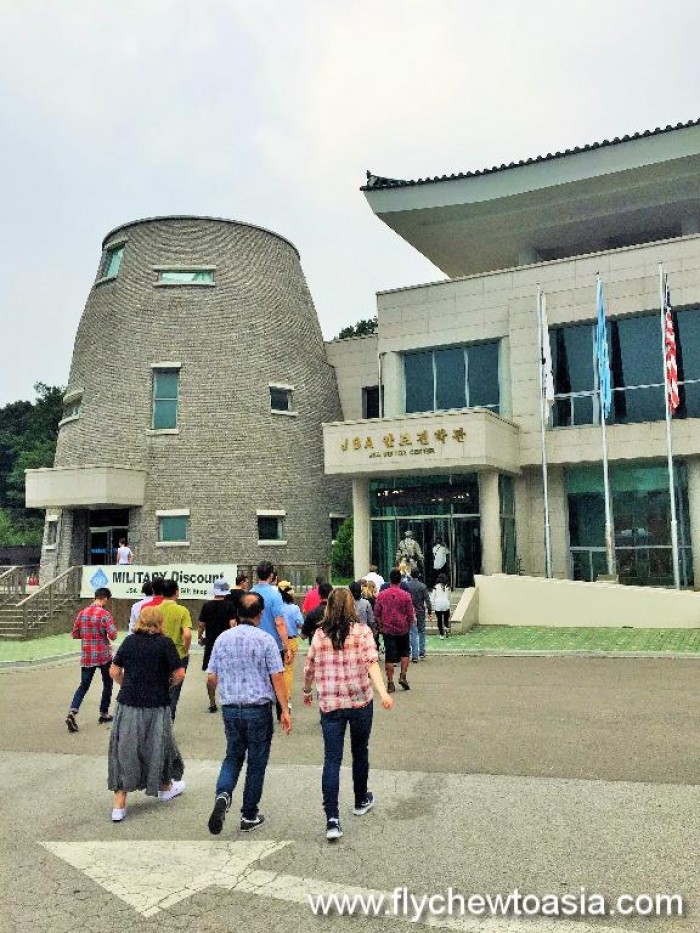 Before you can head to JSA (step into the JSA boundary), you need to attend a briefing by your tour guide or US and Republic of Korea (ROK) soldiers at Camp Bonifas, which is a joint US-ROK army camp just outside of the JSA.
You also need to sign on a visitor declaration form or what some people call it an indemnity form. It is pretty scary when you read the clauses on the form (see picture below). The first part of the declaration reads:
"The visit to the Joint Security Area at Panmunjom will entail the entrance into a hostile area and the possibility of injury or death as a direct result of enemy action. The Joint Security Area is neutral but divided and is guarded by United Nations Command military personnel on the one side (South) and Korean People's Army personnel on the other (North)… Although being on the alert for unexpected conditions, the United Nations Command, the United States of America, and the Republic of Korea cannot guarantee the safety of visitors and may not be held accountable in the event of a hostile enemy act."
Thereafter, you will be transferred from your coach to a special bus that will take you to JSA itself. You are only allowed to bring along your passport to JSA and you have to keep your hand phone in your pocket.Therefore, all your other belongings such as water bottles, cameras, umbrellas etc. have to be left on your coach, which will wait for you to return at Camp Bonifas.
You will be distributed with United Nations Command Military Armistice Commission (UNCMAC) Guest Pass, which must be prominently displayed on you. So it is best to wear jeans with pockets or shirts with pockets so you can pin the pass onto your pockets. Also, you can keep your hand phone in your pockets when in JSA, and use them to take photos only at designated photo-taking points.
On the special bus to JSA, a US soldier would be on board the bus with the tour group. There is also a South Korean military jeep escorting the bus around the JSA area.
Advice
Do not bring many personal belonging to the JSA tour. Wear jeans with pockets or shirts with pockets.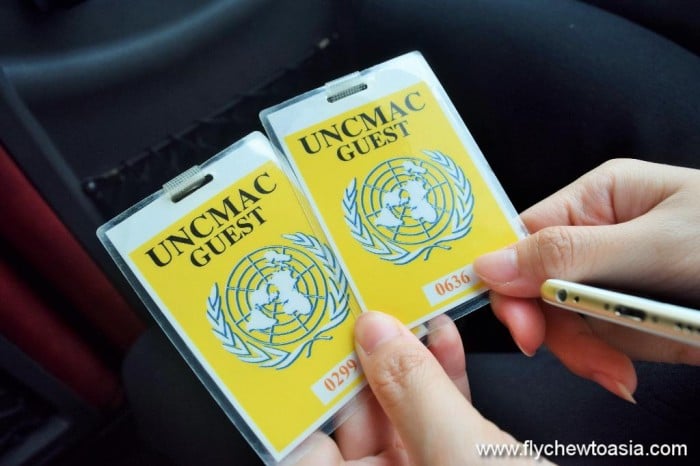 There is some history as to why this place is called Camp Bonifas.
Also known as the "axe murder incident". Google it and you will find out that in 1976, North Korean guards killed two American soldiers. The JSA camp is now named after one of the soldiers who died, Captain Bonifas. This plaque is in commemoration of them and the incident. What happened was that the American soldiers part of a work party cutting down a poplar tree in the JSA that was alleged to have been blocking the view of UN observers, when they were assaulted by the North Koreans and killed.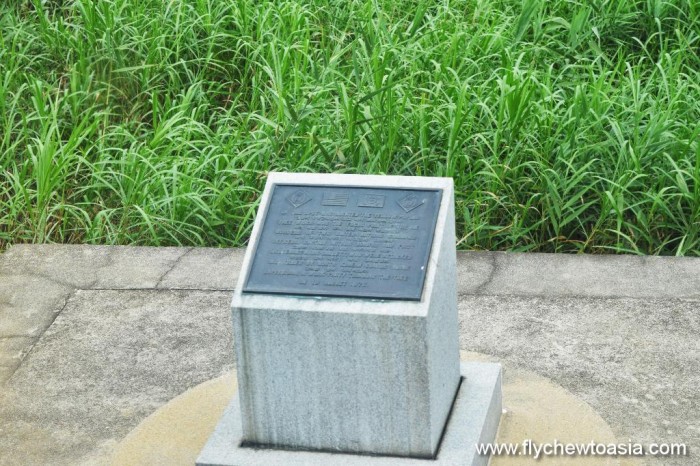 4. JSA – Freedom House and Conference Room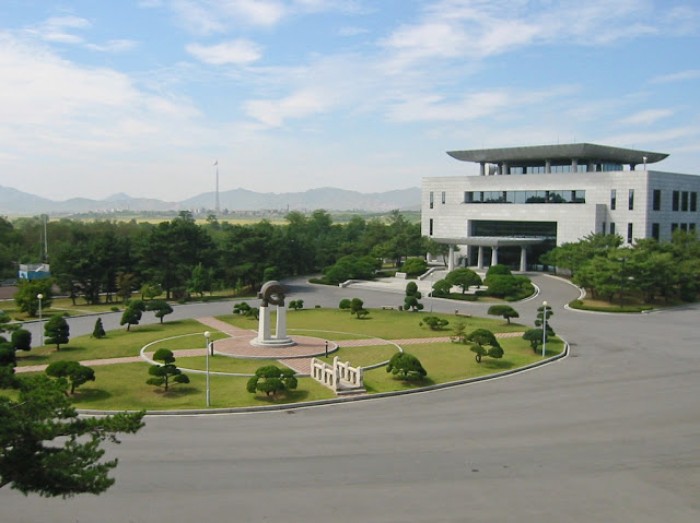 Freedom House
Once we reach the Freedom House, we have to line up in twos (yes I am not kidding you), and move together as a group with one US soldier each at the front and back of the line. You are only allowed to take pictures when they say you can do so. You are not allowed to roam about on your own. All rules have to be strictly observed.
Freedom House in the background and conference rooms in the foreground. This is quite a rare photo (taken from the North Korean side). This is because we were told to only take photos of the North Korean Panmungak building (the grey building you see in the next picture below).. I think the reason we were told to do so as they do not want any photos of the South Korean side to be exposed to North Korea and cause security to be compromised.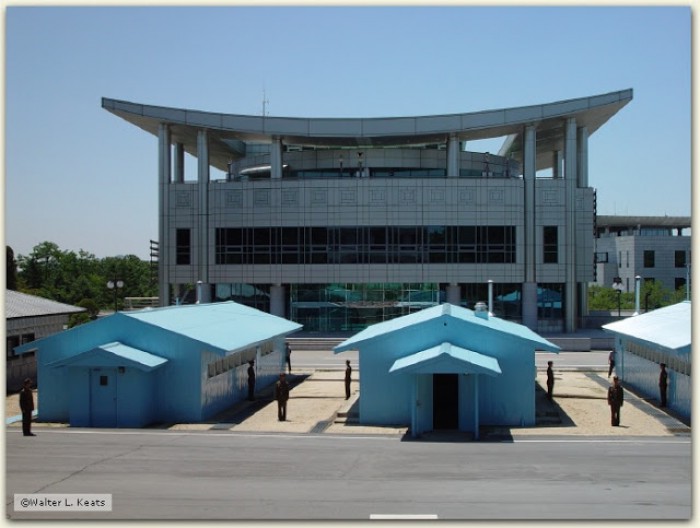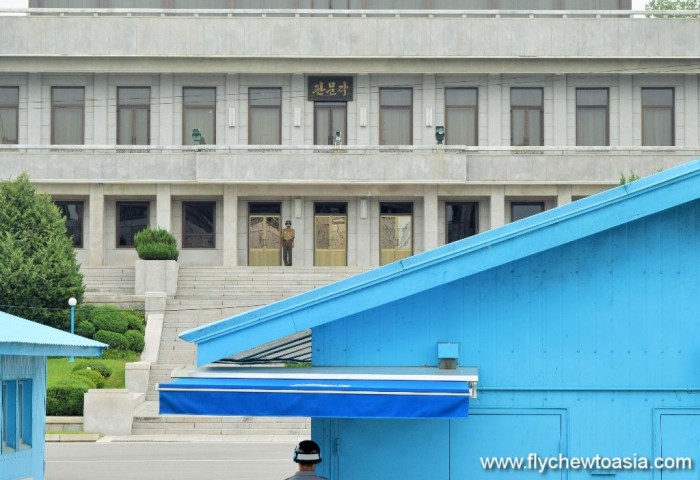 The line formed by the microphones on the table and the flag is the infamous Military Demarcation Line (MDL) that separates North and South Korea. Step to the right of the picture and you are in North Korea's territory!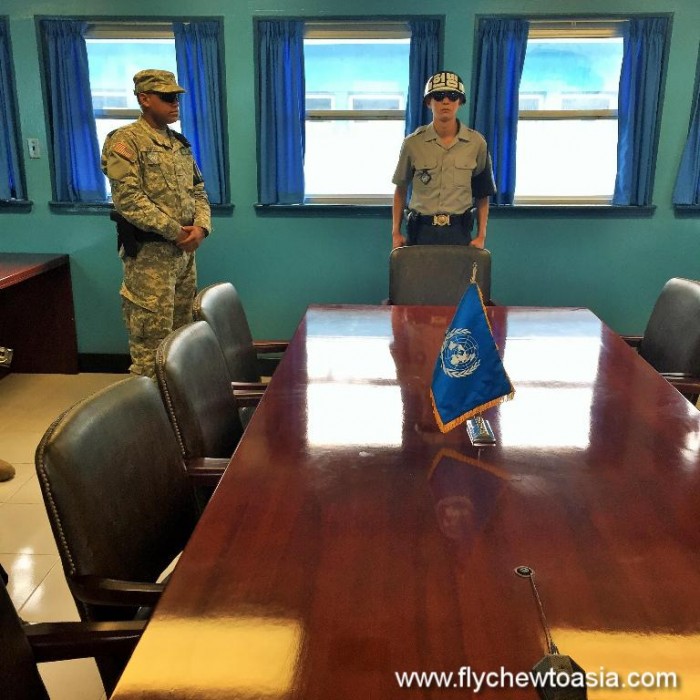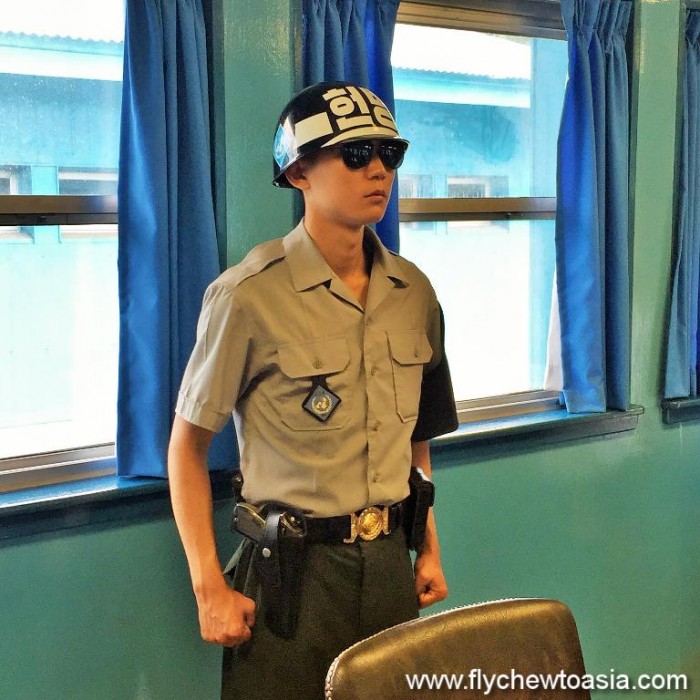 A ROK soldier in his taekwondo position.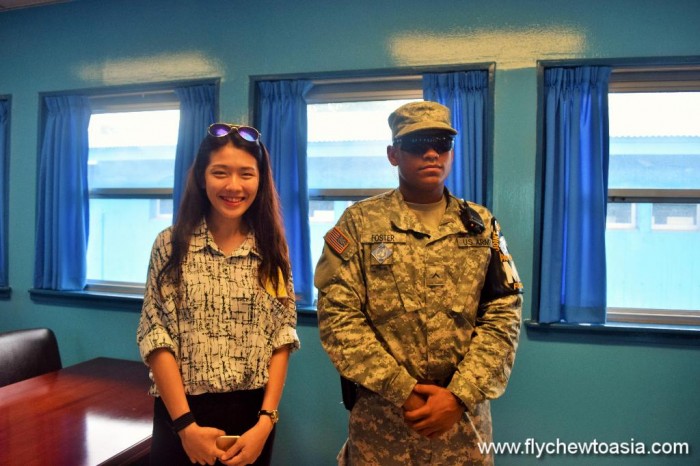 Meet Foster from the US Battalion.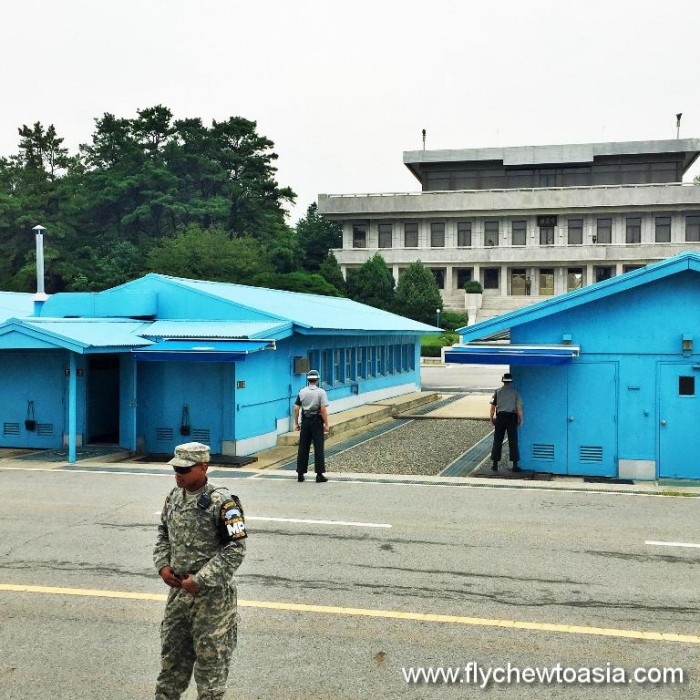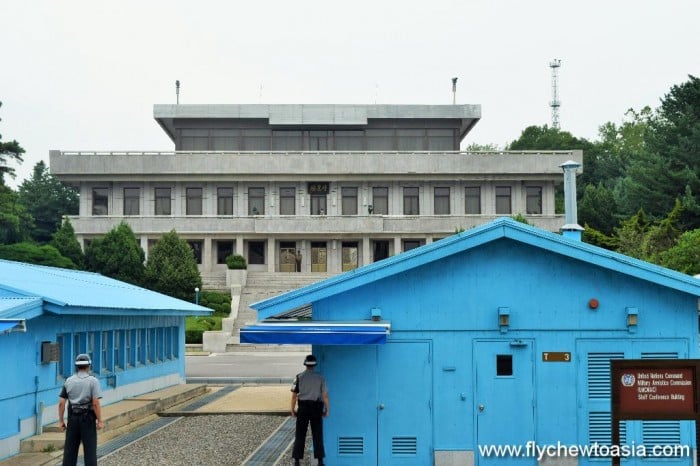 Soldiers from both sides eyeballing one another from their respective sides of the blue-painted UN  buildings/conference rooms. The tension is palpable. For foreigners like us, as much as we try to understand the history from a brief one-day tour, we can only wish for the two countries to emerge from this deep-rooted conflict one day.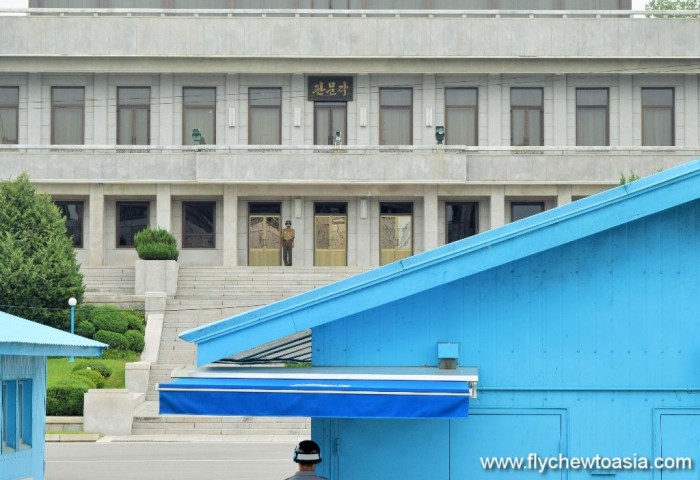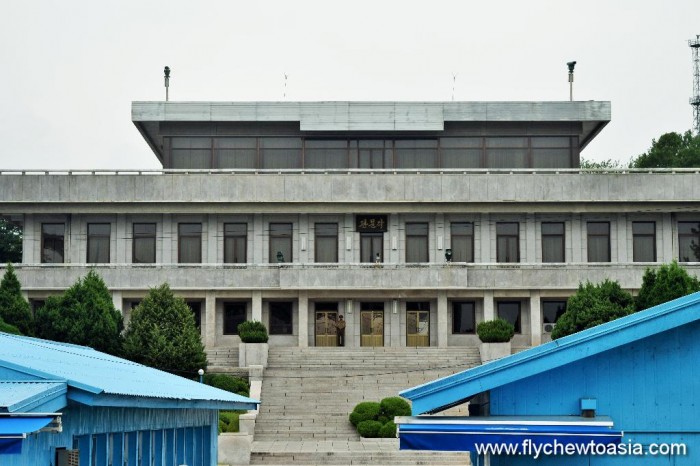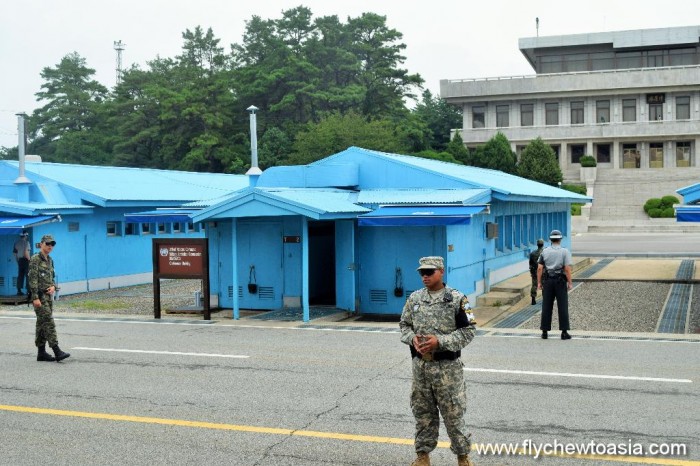 This is the only North Korean guard that I saw on sentry that day. He would usually be out when there are tour groups. He would use his binoculars to keep watch on visitors like us from South Korea. I cannot help but notice how thin he is compared to the bigger-size US soldiers and even to the South Korean taekwondo-uniformed soldiers. To be honest, I seriously think he is malnourished.
Also read: A Peep Into North Korea At Korean Demilitarised Zone (DMZ)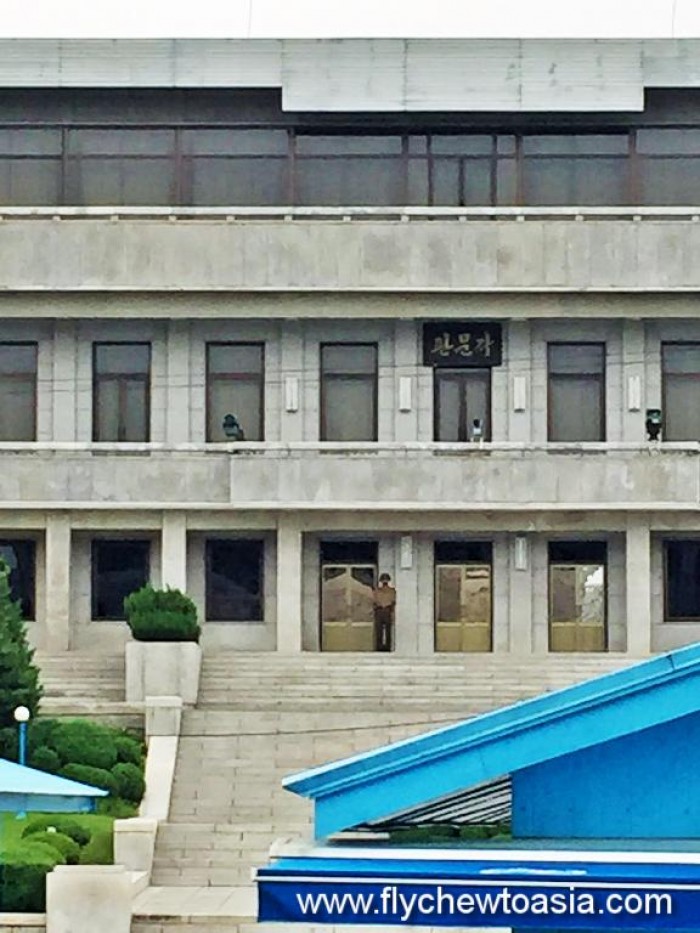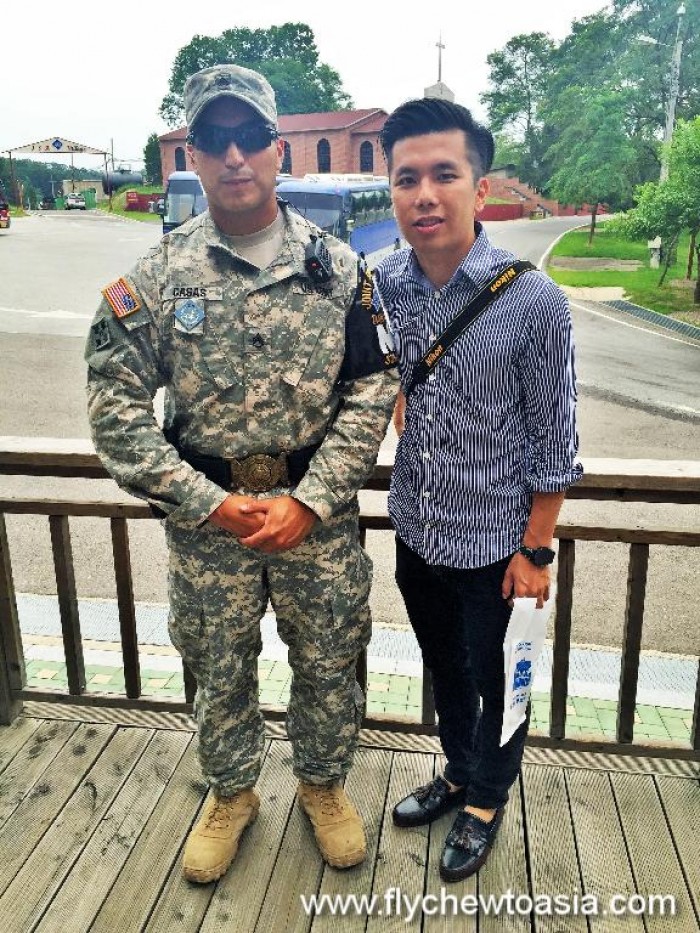 5. Bridge of No Return
The 'Bridge of No Return' was the site for the exchange and repatriation of prisoners. Once a prisoner had crossed the bridge to the other side they could not return, hence the name of the bridge. The 'Bridge of No Return' is located within the JSA. Tours to JSA often drive past the 'Bridge of No Return' and allow you to only take pictures of the bridge from the bus. You are not allowed to get off from the bus to visit the bridge (too risky I presume).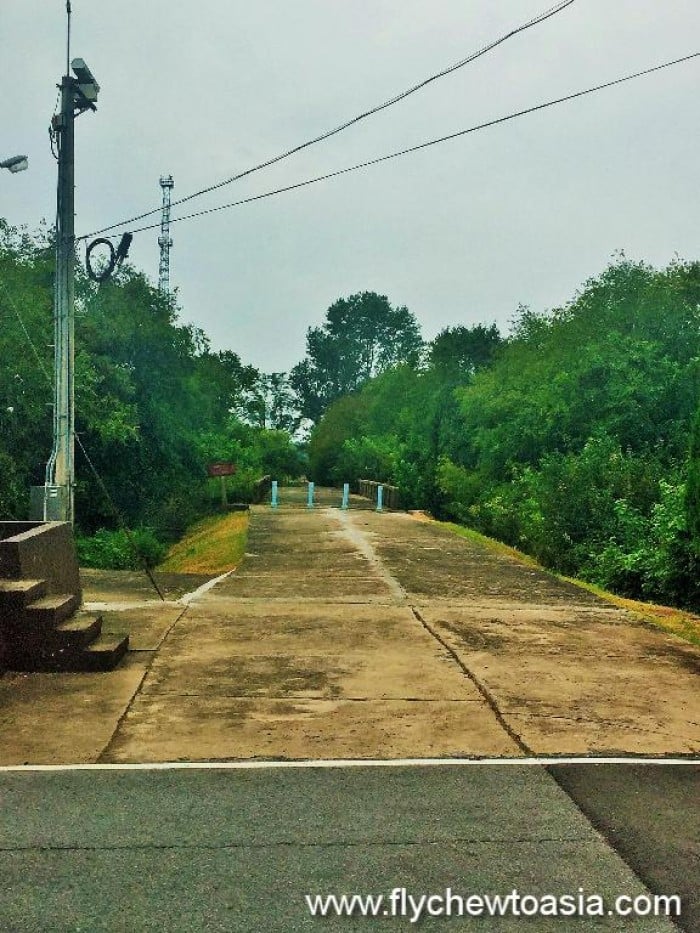 This post is brought to you by VIP Travel, the leading tour agency in Korea, providing DMZ tour, JSA tour, ski tour, Seoul city tour, VIP private tour, drama tour and more. Check out the website now!