Looking for somewhere new to go to in Japan, but not sure which city should be your pick? Consider Muslim-friendly Yokohama, Japan's prominent port city and home to an array of exciting activities. From aquariums to theme rides and enchanting gardens, this lively city awaits exploration!
Bask in the natural wonder of scenic gardens, eclectic shopping sprees, unique museums and of course, delicious food. Yokohama is also perfect for the Muslim traveller with many Muslim-friendly amenities available. Here is how you can spend three days in this inspiring city tried and tested! 
Also read: These Sakura Itineraries Will Take You to Japan's Best Viewing Spots Throughout April!
Day One 
Overview
Start off with a meal at

Minokichi

Learn about the history of the city at

Yokohama Port Museum & Nippon Maru

Do some shopping at

Yokohama World Porters

Take a stroll down

Marine & Walk

Explore the revamped

Red Brick Warehouse

Take in the impressive panoramic view of Yokohama at

Sky Garden
Minokichi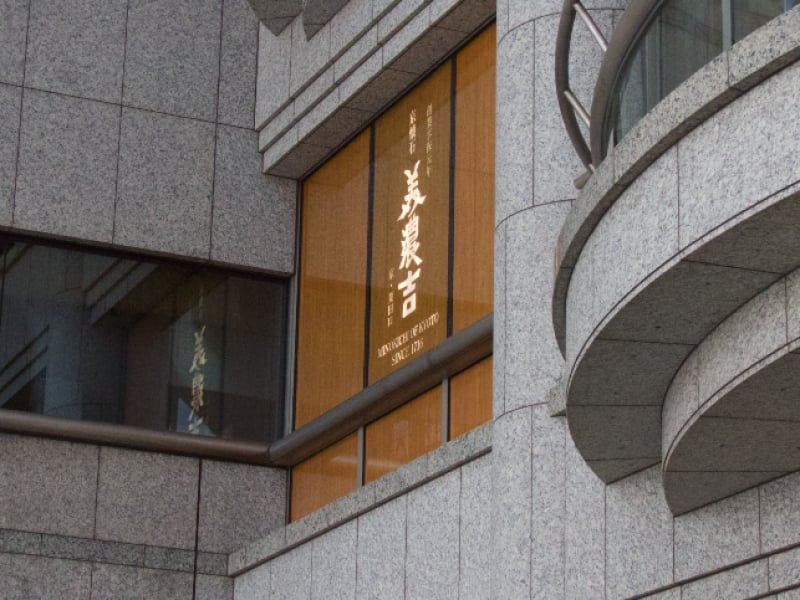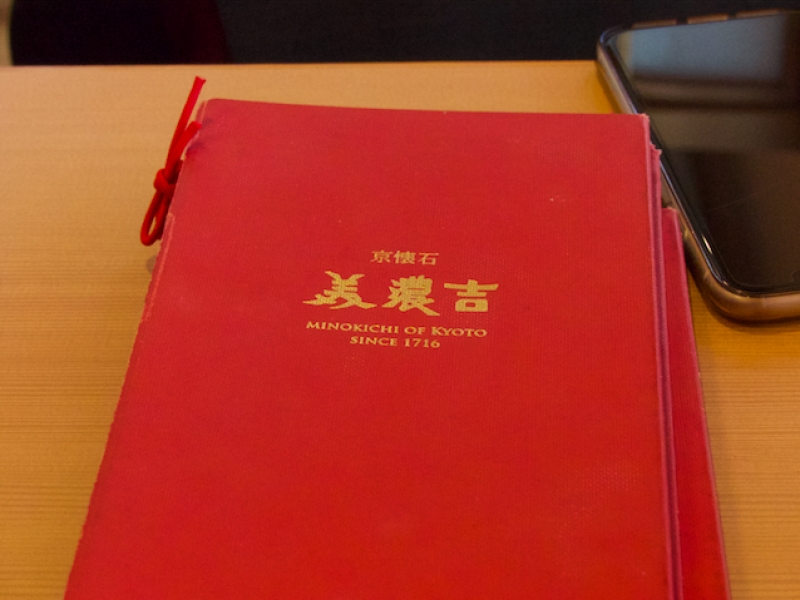 The best way to start off your exploration is having good food in your stomach and nowhere is better than a meal at Minokichi. Hailing from Kyoto, this restaurant was first founded in 1716 and serves authentic and scrumptious Japanese cuisine. Best of all, just as long as you give them a call to make a reservation, a halal menu can be served!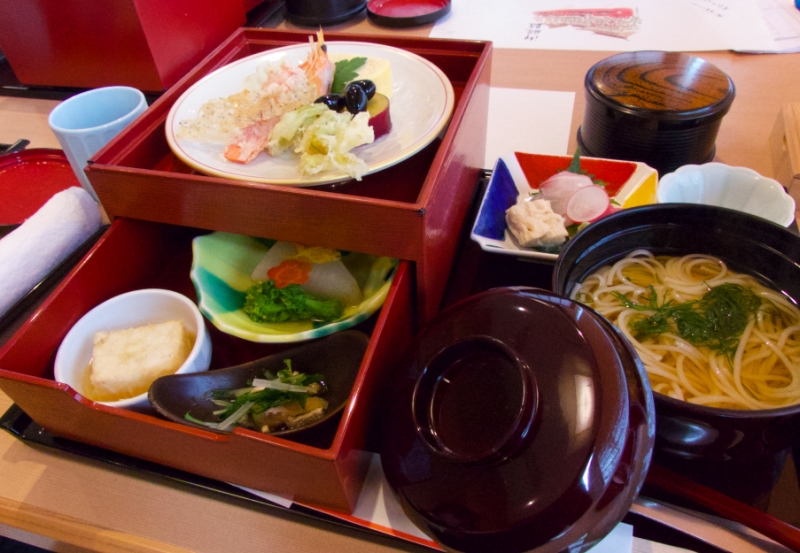 I came to the restaurant during lunch hour and I was served a hearty and halal-friendly meal that cost only ¥2,000 (S$25.34)! The meal included sashimi, udon, rice, tempura and an assortment of side dishes. For its incredible quality, the price was a steal! Having had the scrumptious meal, I was all set to find out how Muslim-friendly Yokohama really is.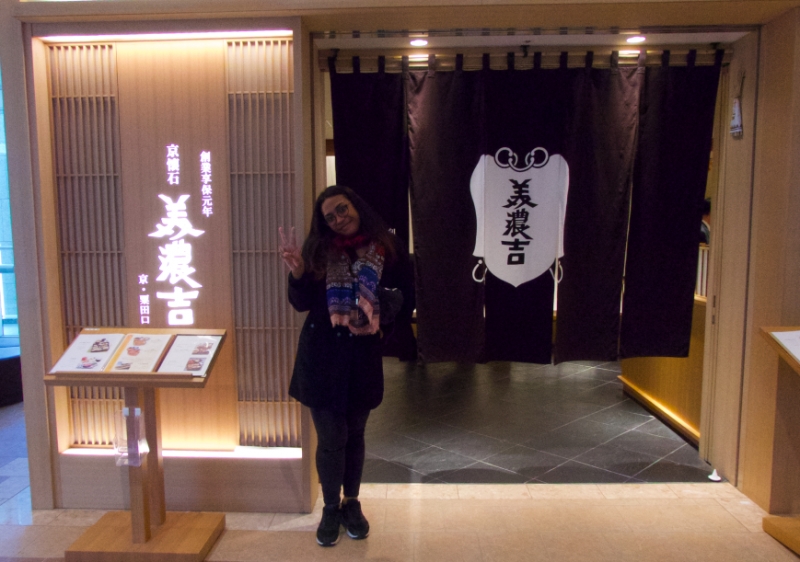 Yokohama Port Museum and Nippon Maru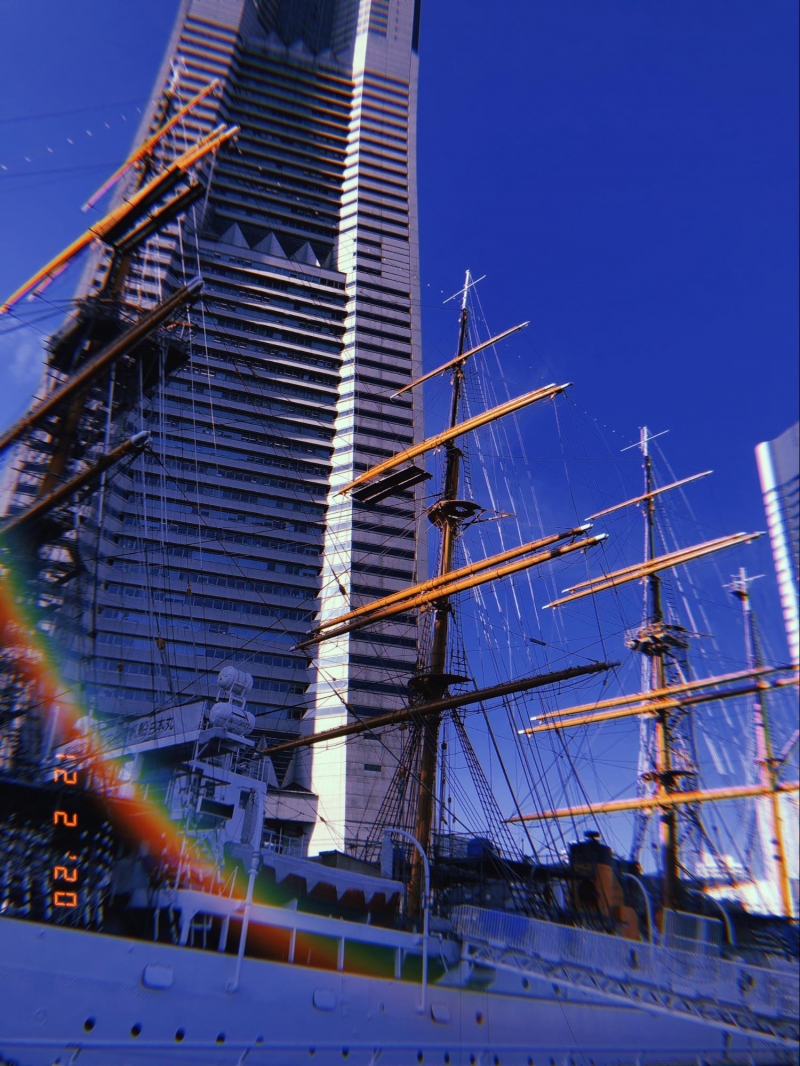 One of the most incredible sights in Yokohama is the docked Nippon Maru in the middle of the city! Standing majestically amongst a mix of high-rise and historical buildings, the ship looks like it jumped straight out of a fairytale.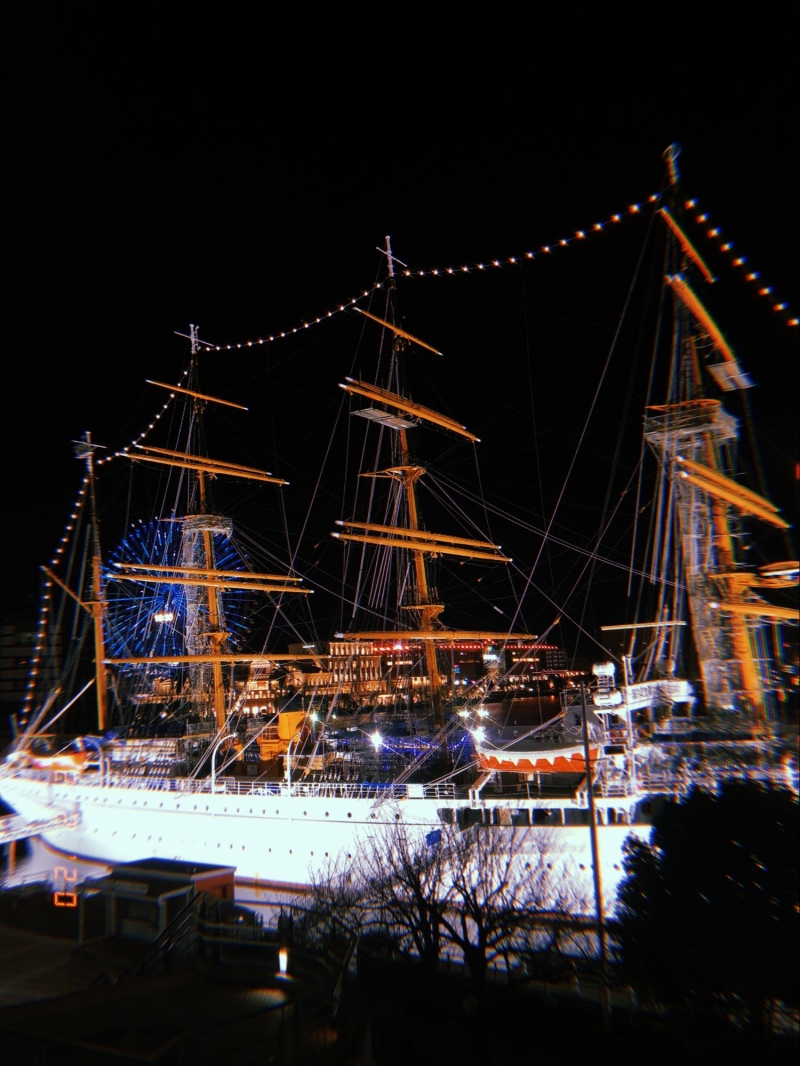 The Nippon Maru is a sailing ship, used for training and was built in 1930. The interior is open to visitors, so if you are keen to see what the inside of a sailing ship is like, this is perfect for you! The Nippon Maru was also designated as an important cultural property of Japan since 2017. It looks even more regal at night!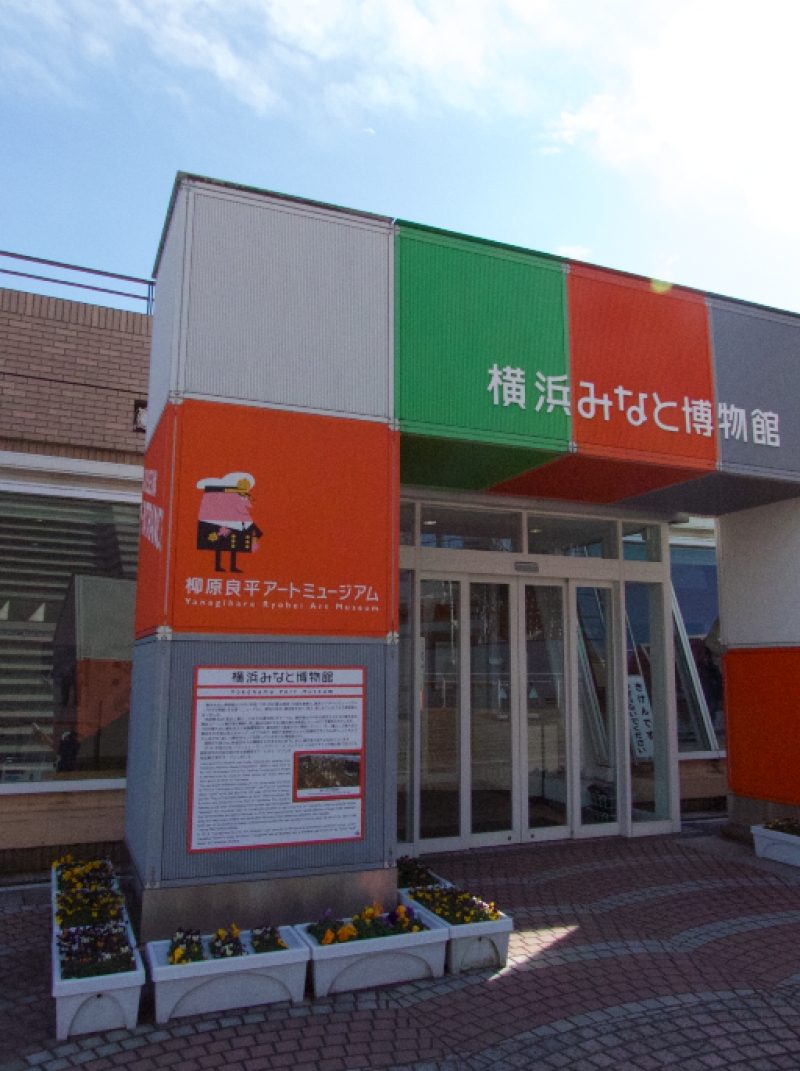 Located just beside the docked ship, you can find Yokohama Port Museum, which houses the rich history of Yokohama as a port city. Follow the incredible stories of the city and learn about how she survived wars and natural disasters to be the incredible city that she is today! At the entrance you can find a huge aerial photographic floor map, which gives you a sense of the scale of the port of Yokohama. There is also a Rediscovery Zone where you can put your hands on a ship deck simulator and attempt to bring a virtual ship into the harbour!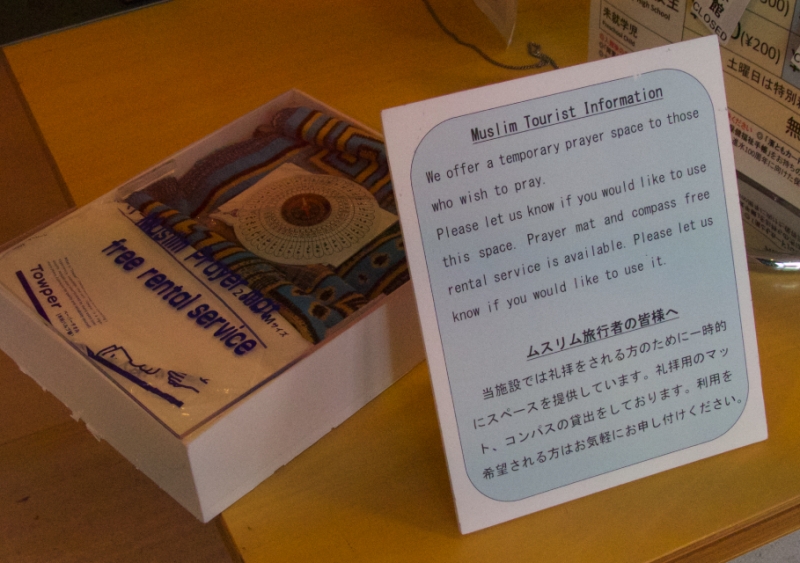 Here, you can find Muslim-friendly amenities such as a prayer space and prayer mats. Located by the information counter, just ask the friendly receptionists to use the space and they will be glad to help you! 
Price: ¥600 
Opening hours: 10am – 5pm, daily 
Nearest station: Sakuragicho, Minatomirai or Bashamichi Station 
Yokohama World Porters
After doing a little sightseeing, I was ready to take a break and do some shopping! Yokohama World Porters is a spacious shopping mall boasting over 200 stores selling everything you could dream of. There is even one that I went to which was made to look exactly like an old Japanese candy store!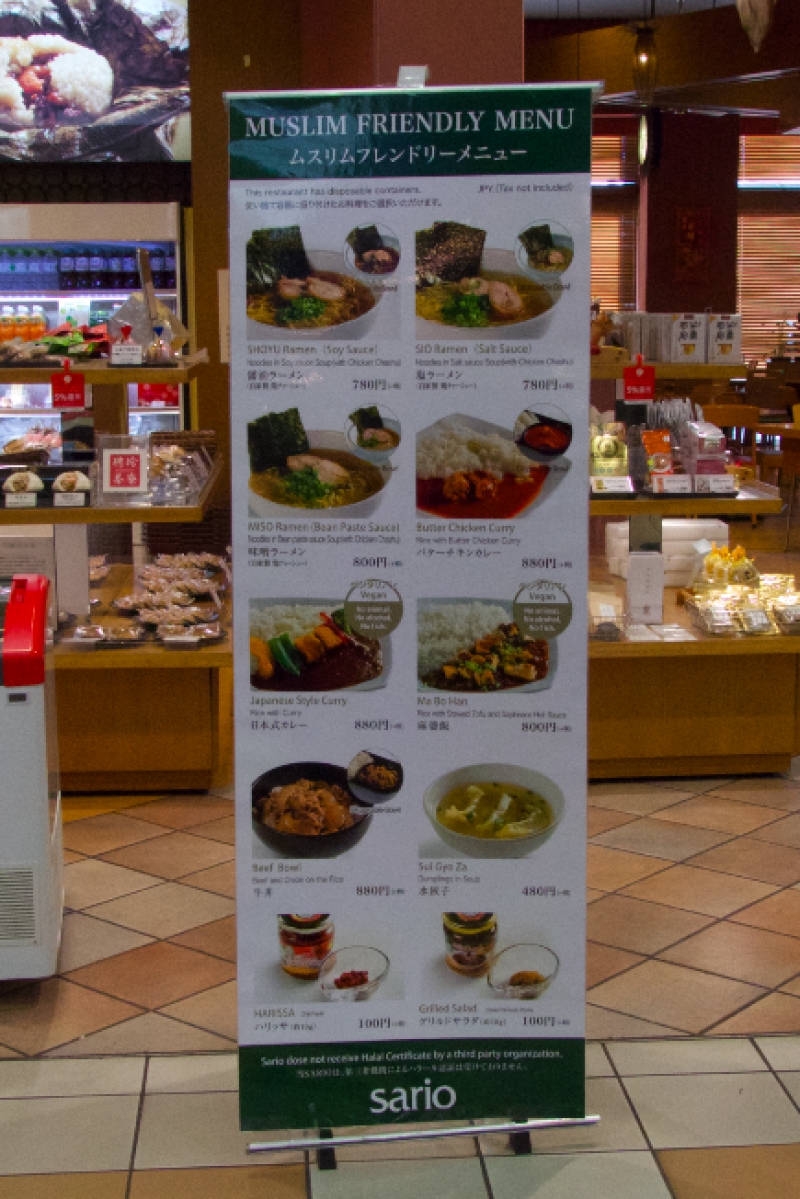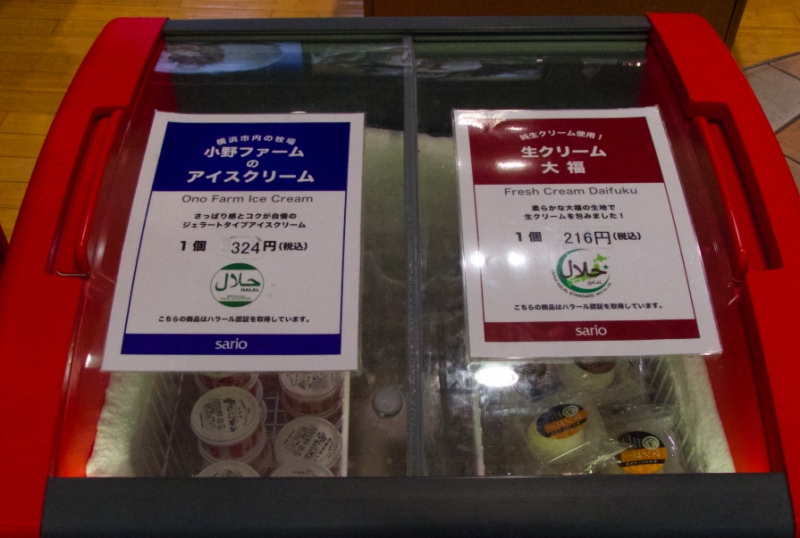 While shopping, if you get a little peckish, stop by the Sario outlet which boasts a Muslim-friendly menu – from a full meal to delicious desserts.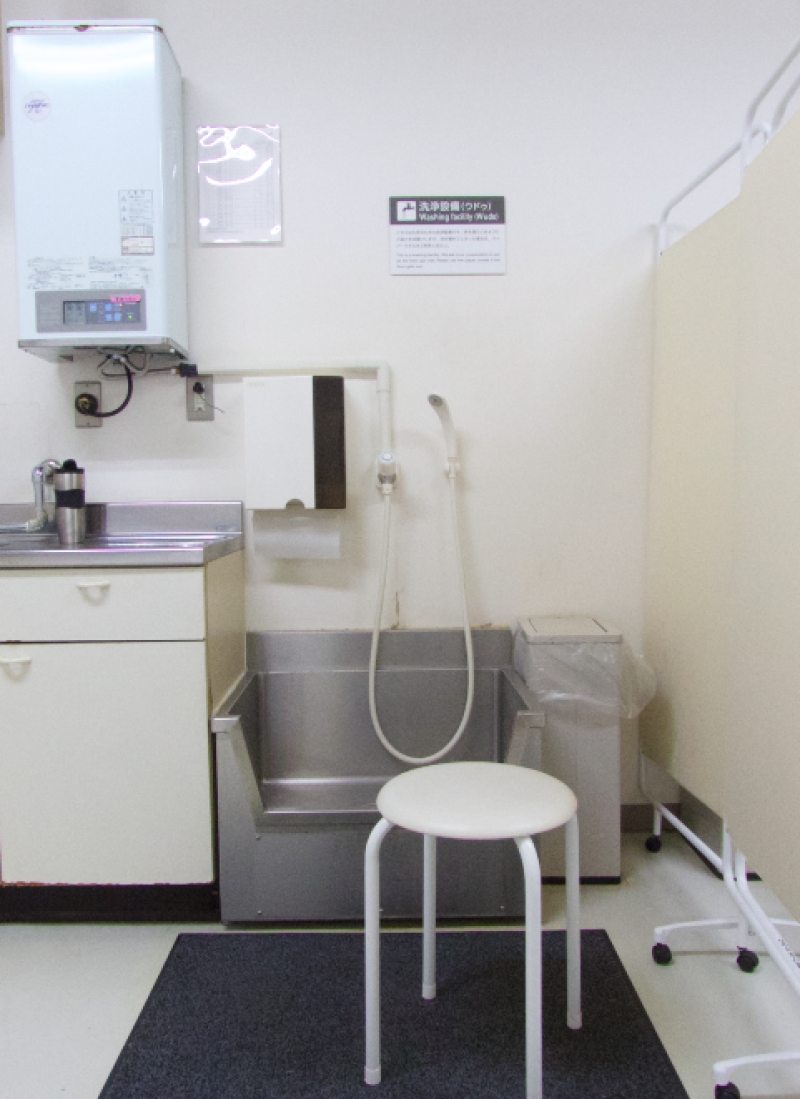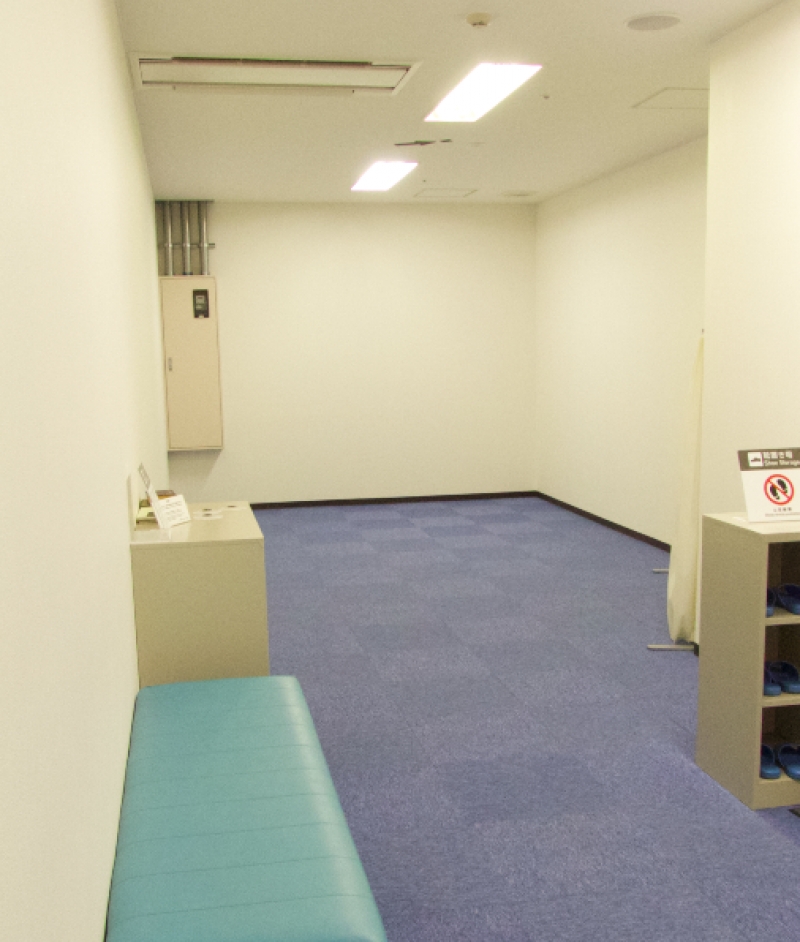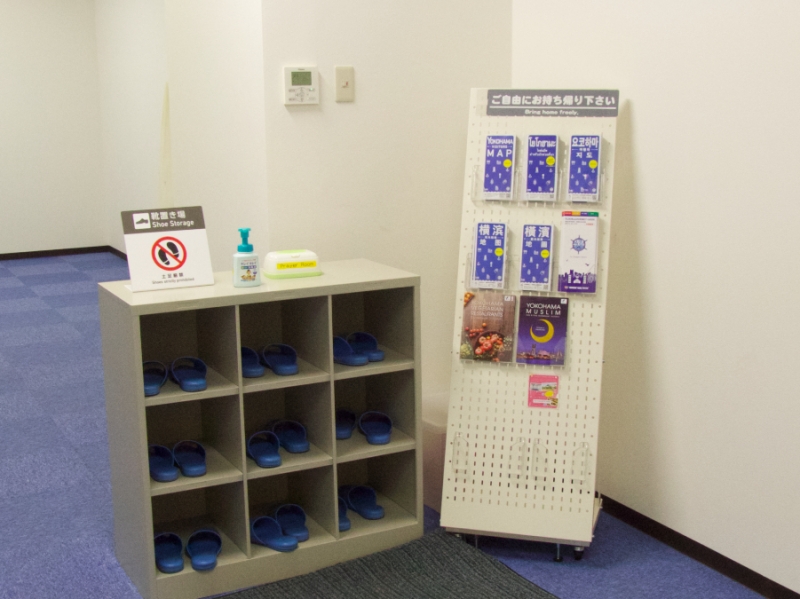 You can also find a prayer room here with an ablution space as well! Just head on down to the information desk, fill up a little form and the friendly receptionist will hand you the directions to the room. The space was made specially for Muslim guests and you can comfortably do your prayers here.
Marine & Walk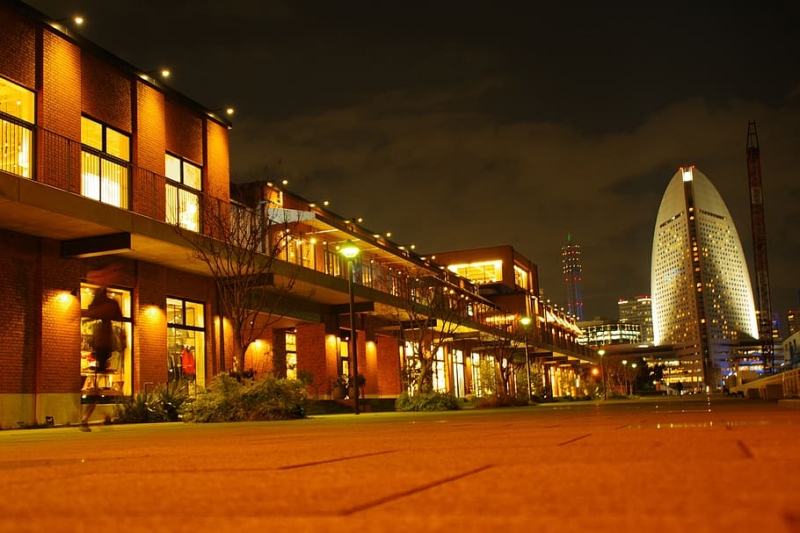 As the sun is going down, I took a little stroll along the Marine & Walk where there is an abundance of quaint cafes. There are also benches everywhere for you to take a little rest and enjoy your time slowly. Taking in the impressive views of Yokohama Bay, I enjoyed my walk before heading up to the exciting Red Brick Warehouse!
Red Brick Warehouse
Initially, the Customs Inspection House was used for Yokohama Bay's shipping activities in the early 1920s. Now the Red Brick Warehouse has been revamped into an area boasting one of a kind shops, restaurants and even concert venues! The space outside is also used for various events throughout the year. During the time I was here, the space was used for the Strawberry Festival where you can find all kinds of foods and desserts with strawberries! During the colder season, there is also a skating rink outside.
Sky Garden
As night falls, I head on out to the brilliant Sky Garden where you can catch one of the most incredible panoramic views of the beautiful city. Sitting atop the iconic Landmark Tower, you have to ride the fastest elevator in the world to get to the viewpoint! This is by far one of the best viewpoints I have ever been on and Yokohama at night is so spellbinding. 
Price: ¥1,000 
Opening hours: 10am – 9pm, daily 
Day Two 
Overview 
Explore the wonder of Yokohama Hakkeijima Sea Paradise 

Bask in the beauty of

Sankeien Garden 

Make your own

CUPNOODLES

at the

CUPNOODLES MUSEUM YOKOHAMA

Visit the newly opened

Yokohama Hammerhead
Have a feast at Port Terrace Cafe
Yokohama Hakkeijima Sea Paradise
I started my second day in this city by heading out to Yokohama Hakkeijima Sea Paradise. This multi-complex leisure facility is home to four different types of aquariums and a plethora of exciting attractions. Located on a small island just about 30 minutes by train from downtown Yokohama, it is also one of the most visited amusement parks in Japan. While there is an entry fee for the attractions, admission to the park areas and promenades are free!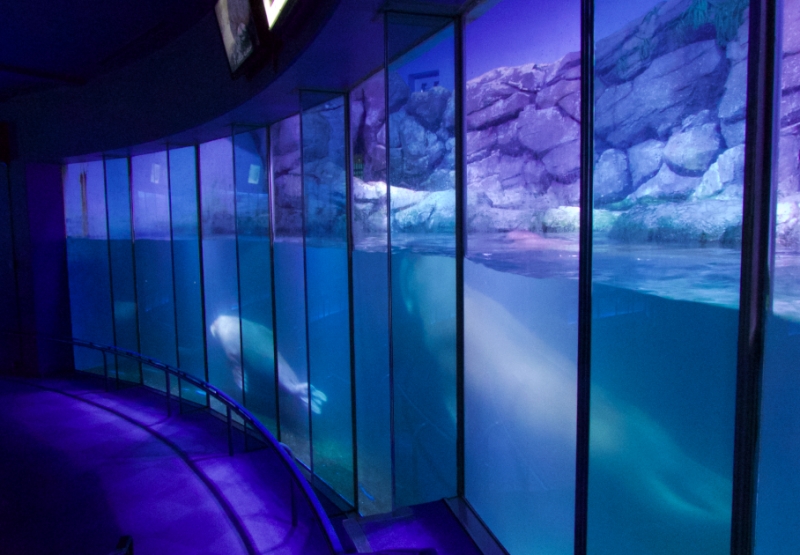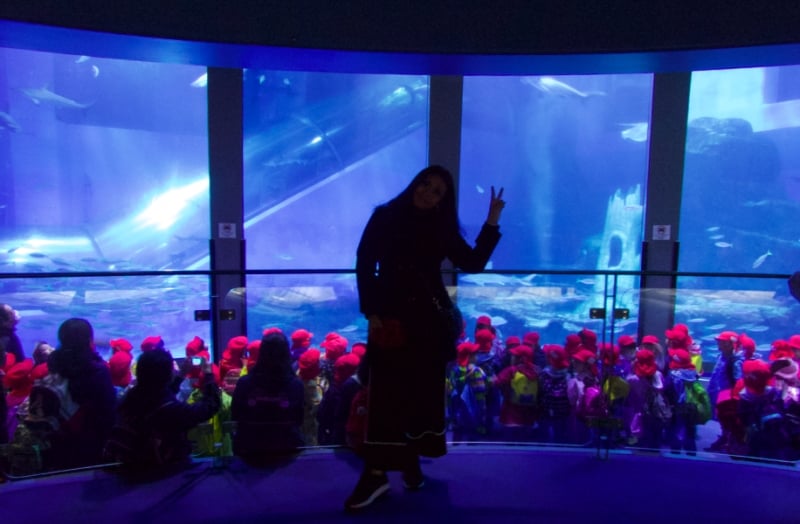 The aquariums here houses polar bears, whale sharks, giant turtles, dolphins and more! You can find shows for you to catch throughout the day including one that infuses magic into the act. There is also a section of the park with amusement rides for all ages!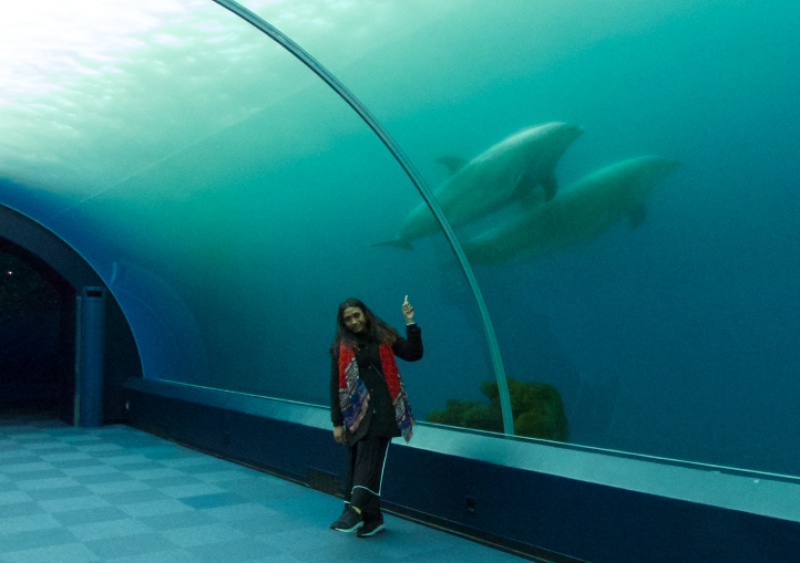 Whatever you feel like doing, Yokohama Hakkeijima Sea Paradise will deliver – whether it is learning more about sea creatures or riding fast rides, this park is for you!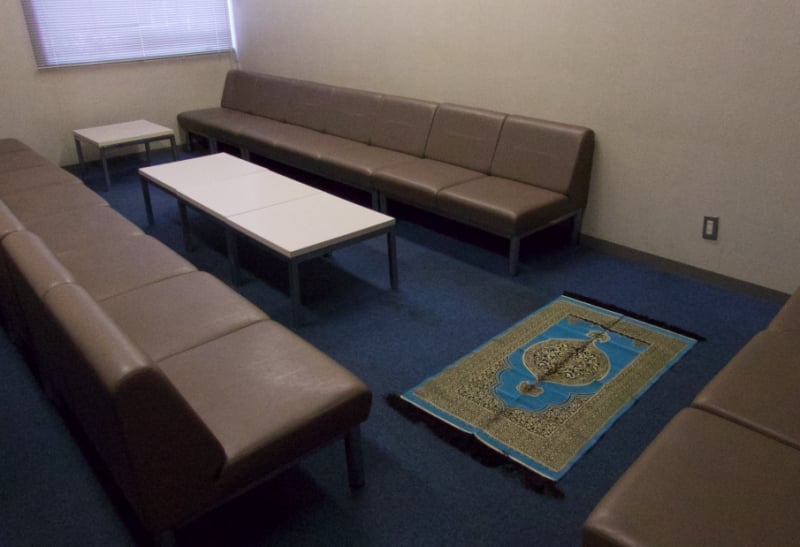 If you are looking for a space to perform your prayers, just head on down to the information office. The receptionist there will help guide you to a free space where a prayer mat is also provided, but if there is no one around, you can call the 2F Centre House to get in touch with the "Sales Department." 
Price: ¥5,200 for a one day pass (4 aquarium facilities + show of sea animals, attractions play all you can) – other passes are available as well. 
*Please note that the attractions/rides might not be operating due to weather conditions or maintenance. 
*Attraction's special amusement is not included. 
Opening hours: Weekdays, 10am – 6pm; Weekends & Holidays, 9pm – 8pm *Operating hours will be different during different seasons. 
Nearest station: Hakkejima Station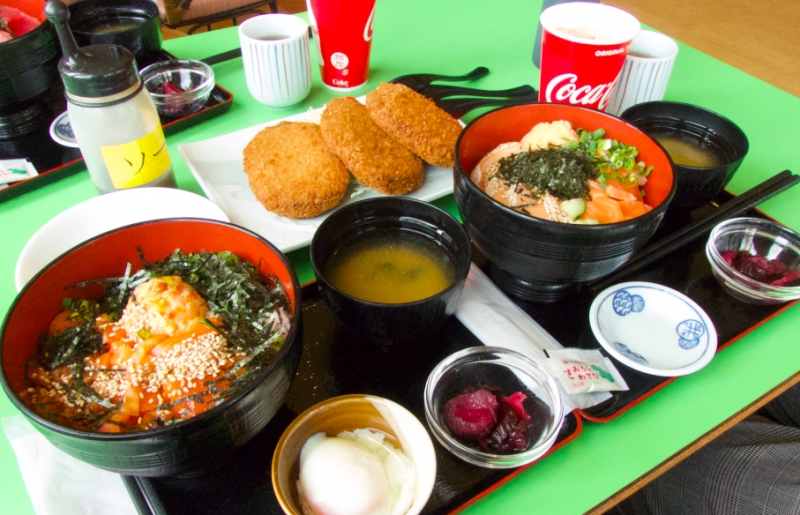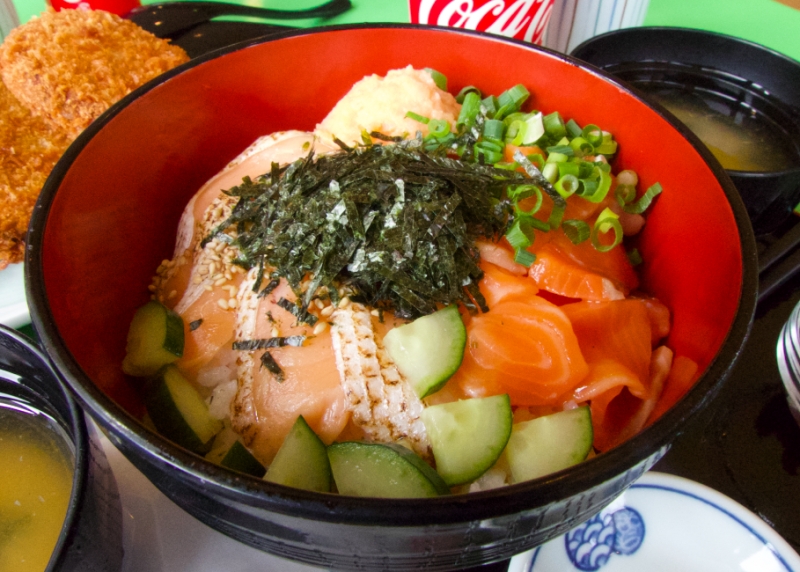 While there are no halal-certified restaurants on the island, there is an abundance of seafood options here. For lunch, I had a bowl of sashimi with rice, a typical dish in Japan!
Sankeien Garden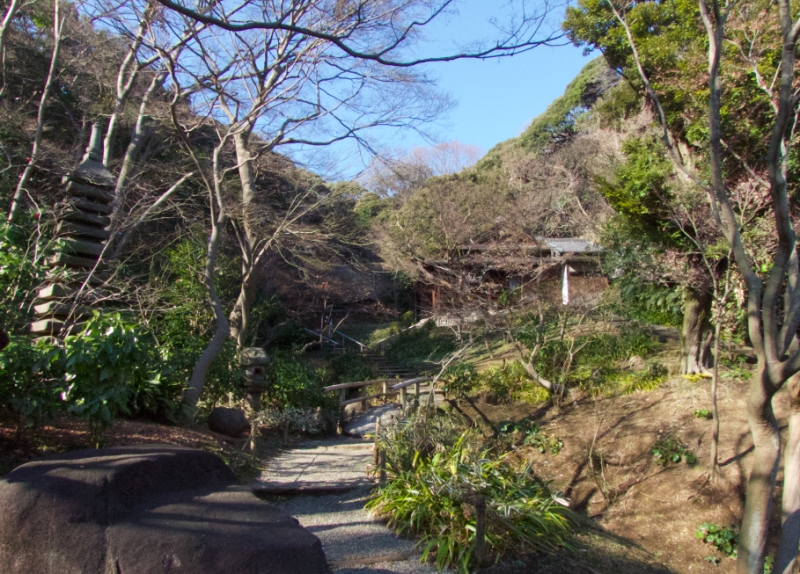 After a day indoors, I was looking forward to spending the day in a park. Sankeien Garden is one of the most beautiful parks that I have ever been to! This Japanese-style garden was created by wealthy businessman Sankei Hara who used to reside within the park. Formally a private property owned by Hara, it was gifted to the city after his death so that everyone can enjoy its beauty.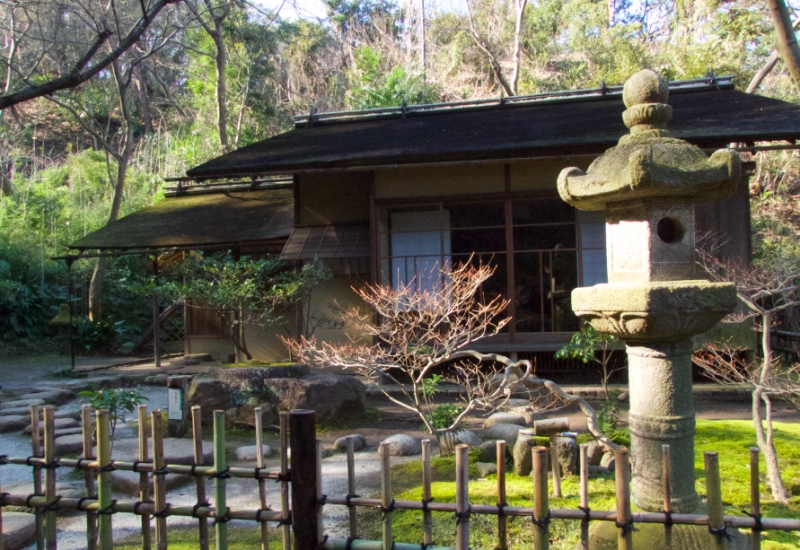 Within the premises, you can also find 17 historic buildings like this one (pictured above) – all are so incredibly mesmerising! Almost all of the incredible structures were sourced out and purchased by Hara himself from all over the country. Many of the trees here bloom differently in the changing seasons, so no matter which time of the year you visit, you can be sure that it will leave you awestruck.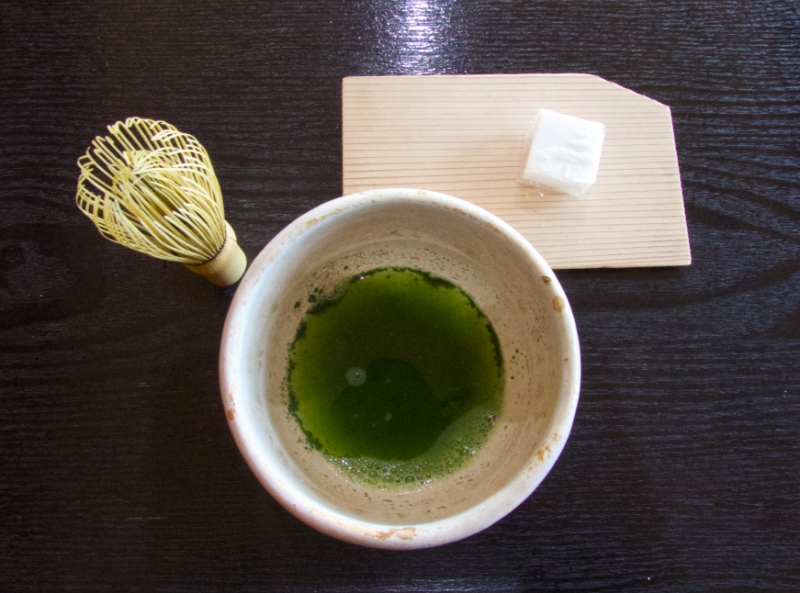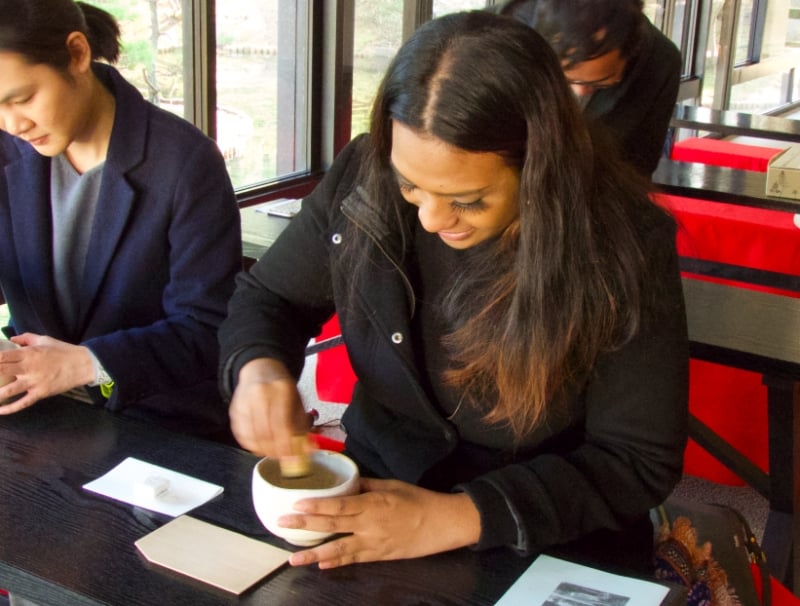 After basking in the sun, I joined in on a traditional tea ceremony within the park where I got to watch tea masters and then attempt to make my own tea! Following a step-by-step process of making the tea, this was truly an experience you should not miss, especially with the incredible view!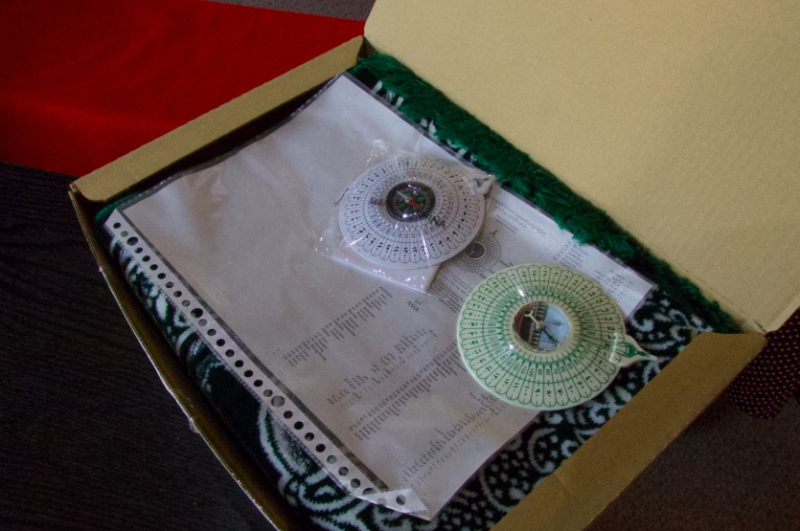 There is also a space for Muslim guests to perform their prayers and they also provide brand new prayer mats! 
Price: ¥700 
Opening hours: 9am – 5pm, daily
CUPNOODLES MUSEUM YOKOHAMA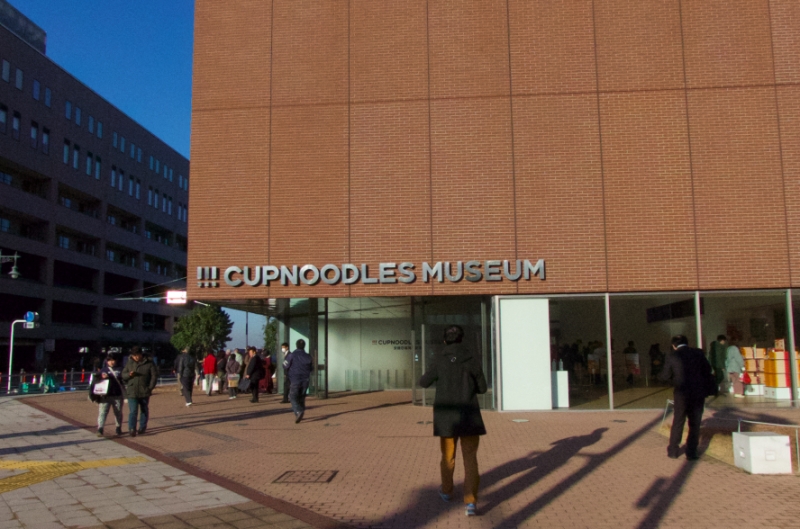 Up next is one of my favourite stops on the trip which is the interactive CUPNOODLES MUSEUM YOKOHAMA, which immortalises the creative ingenuity of Momofuku Ando, the founder of Nissin Food Products and the inventor of "Chicken Ramen", the world's first instant ramen!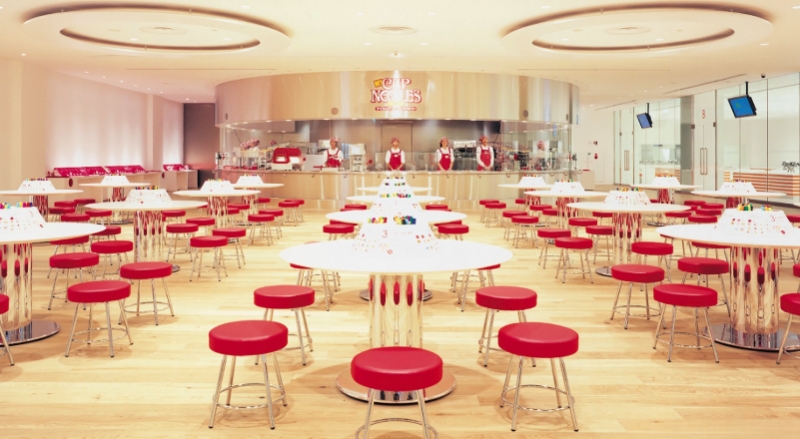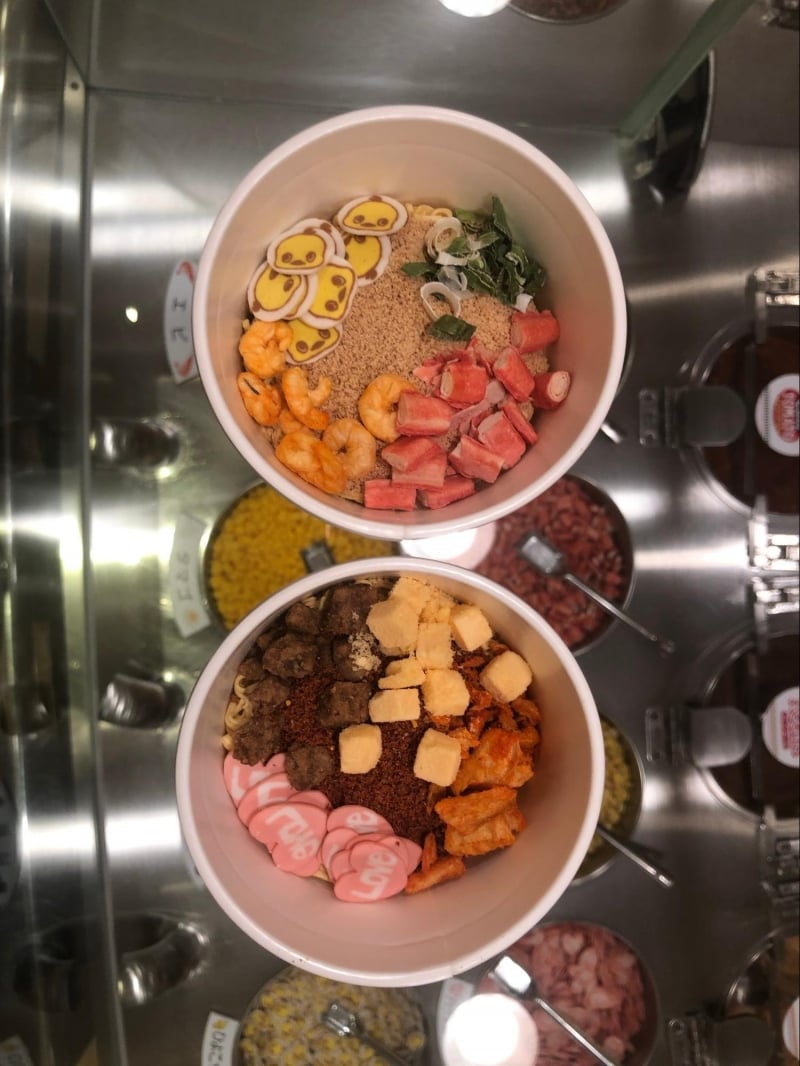 Walk through a room filled with CUPNOODLES from all over the world and try to make your one of own. While the CUPNOODLES are not halal, the experience of designing the cover and choosing the ingredients will make this the perfect thoughtful gift for a friend back home! 
Admission: Adults, ¥500 
Opening hours: 10am – 6pm (last admission 5pm); closed on Tuesdays
Nearest station: Bashamichi or Minatomirai Station
Note: Due to COVID-19, the museum is temporarily closed. 
Yokohama Hammerhead
Just nearby is Yokohama Hammerhead which is a food, shopping and hotel complex, you can find an array of exciting stores! I wandered about the many souvenir stores and bakeries, which offer a plethora of goodies to choose from.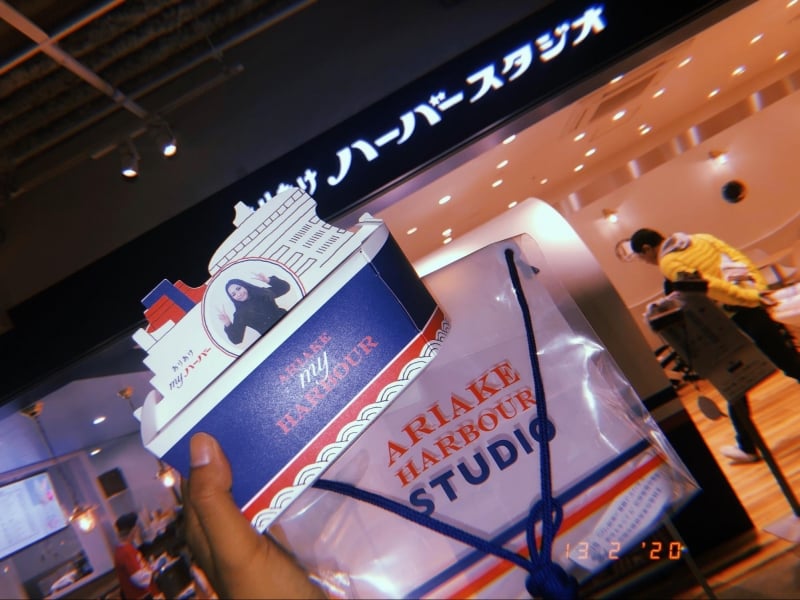 I ended up purchasing some cakes in a box which had my face printed on it! All you have to do is pick your cakes and then pose in front of a camera – it all comes together in under five minutes. The box is also shaped like a ship, an ode to the port city of Yokohama.
Port Terrace Cafe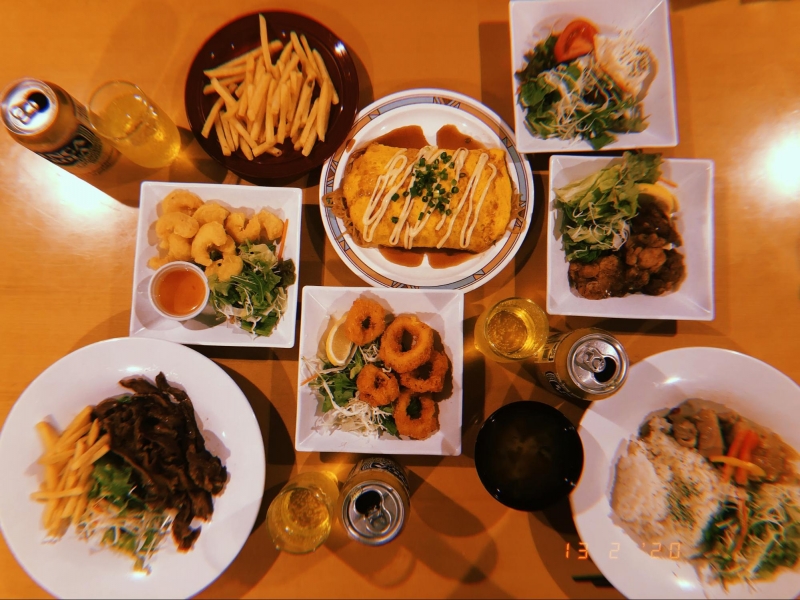 I ended my day with a feast at the Port Terrace Cafe! The ordering system is also so seamless. Right outside the restaurant, a sample of the dishes offered sits on a table and once you have an idea of what you want to have, simply take a token with a corresponding number and hand it in to the cashier! While not all the dishes are halal-certified, the dishes are labelled clearly so you can pick and choose to your heart's content!
Address: 2 Chome-3-1 Shinko, Naka Ward, Yokohama, Kanagawa 231-0001, Japan
Day Three
Overview 
Visit

Ja'me Masjid Yokohama 

Learn the history of

ramen

at the

Shin-Yokohama Ramen Museum

Walk down Yokohama's own

Chinatown 

Do more shopping at

Motomachi Shopping Street 

Take a stroll down

Yamashita Park

and up to the

Osanbashi Pier

Play with the cutest animals at

Orbi Yokohama 

Do your final shopping at

Mark Is Minatomirai
Ja'me Masjid Yokohama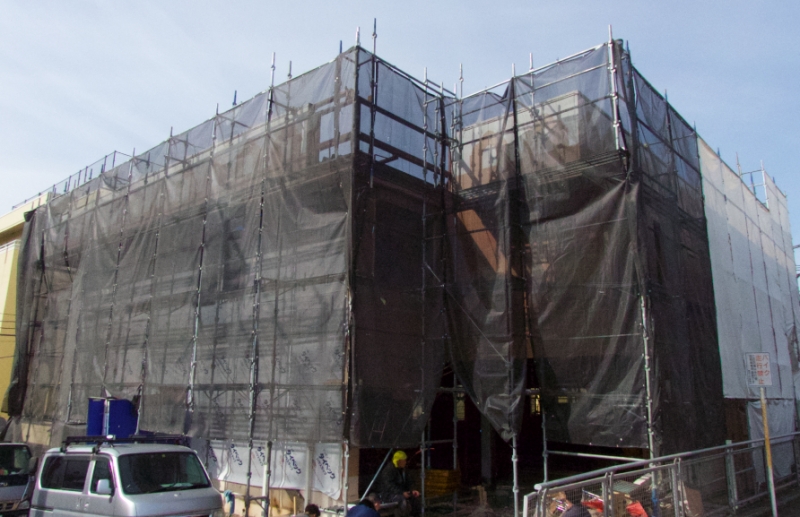 I had wanted to start my day by visiting the only mosque in Yokohama. Unfortunately during
the time that I visited, the mosque was going through renovation work which is estimated to
be done by April 2020. However, if you do need a prayer space, there is one available just a
short walking distance away from the mosque located at 1-33-22-201 Hayabuchi,
Tsuzuki-ku, Yokohama. Meanwhile for Friday prayers, prayers will be performed at an event
space located at 3-7-7 Shin Yokohama, Kohoku-ku, Yokohama.
Address: 1-31-13 Hayabuchi, Tsuzuki-ku, Yokohama-city, Kanagawa Prefecture 224-0025
Website: http://www.masjid-yokohama.jp/
Shin-Yokohama Ramen Museum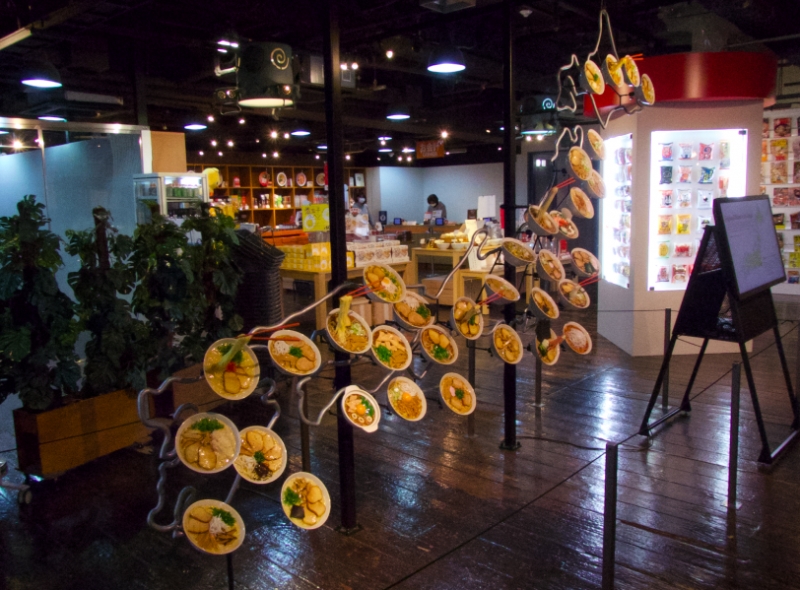 Up next, I headed down to the Shin-Yokohama Ramen Museum! Founded in 1994, Shin-Yokohama Ramen Museum is the world's first food-themed amusement park. When you first enter the museum, the chic interior may seem like a typical museum, but as you go in deeper, you will find an experience centre!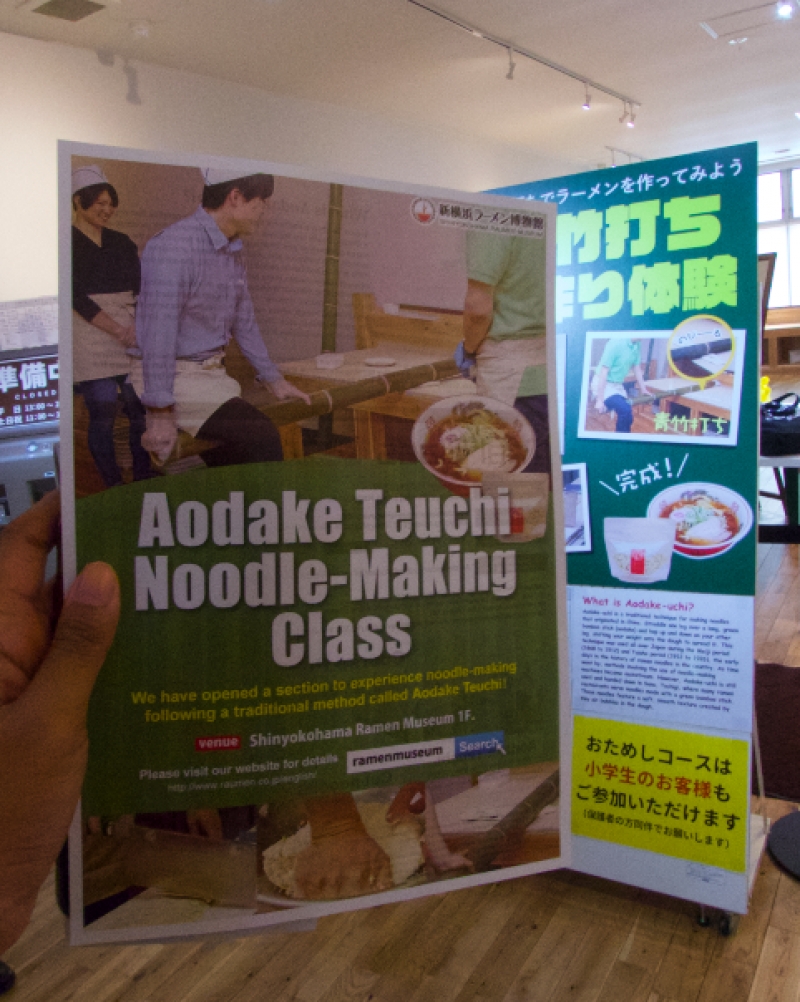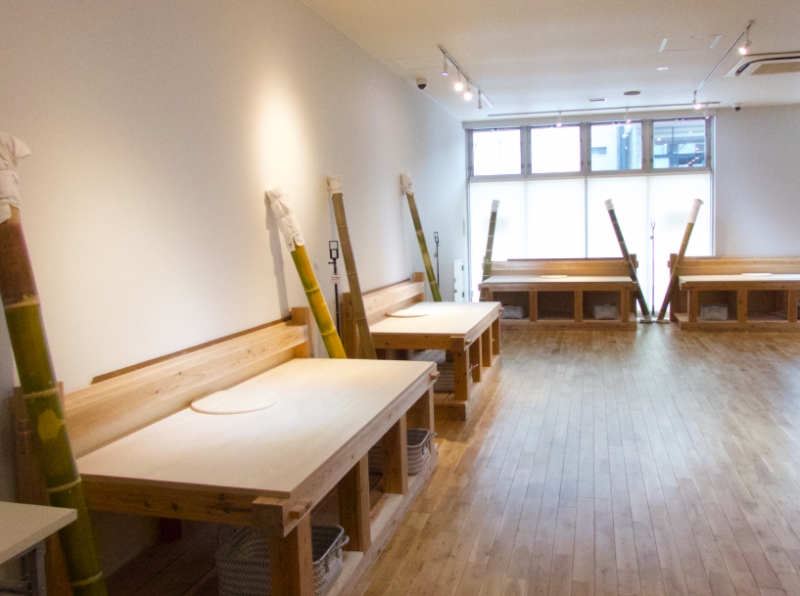 Here, you can attempt to make noodles the traditional way – with a big bamboo stick which you have to hook to your leg and use your weight to knead the dough.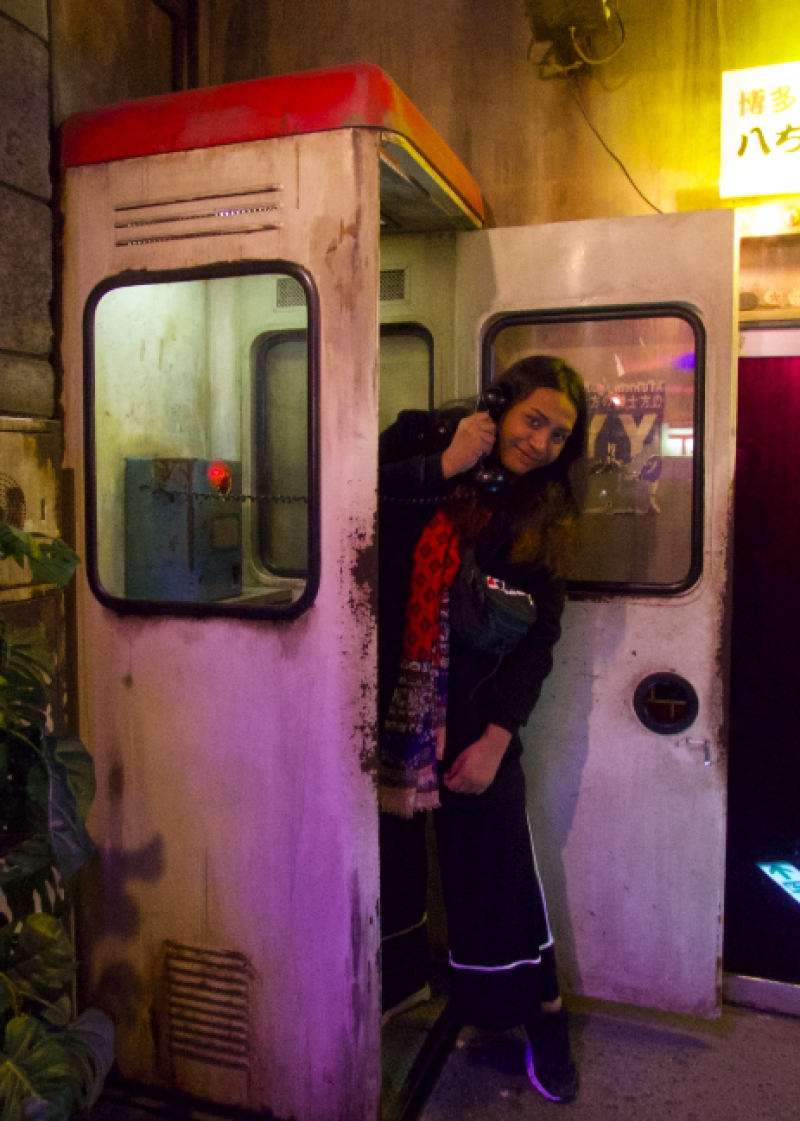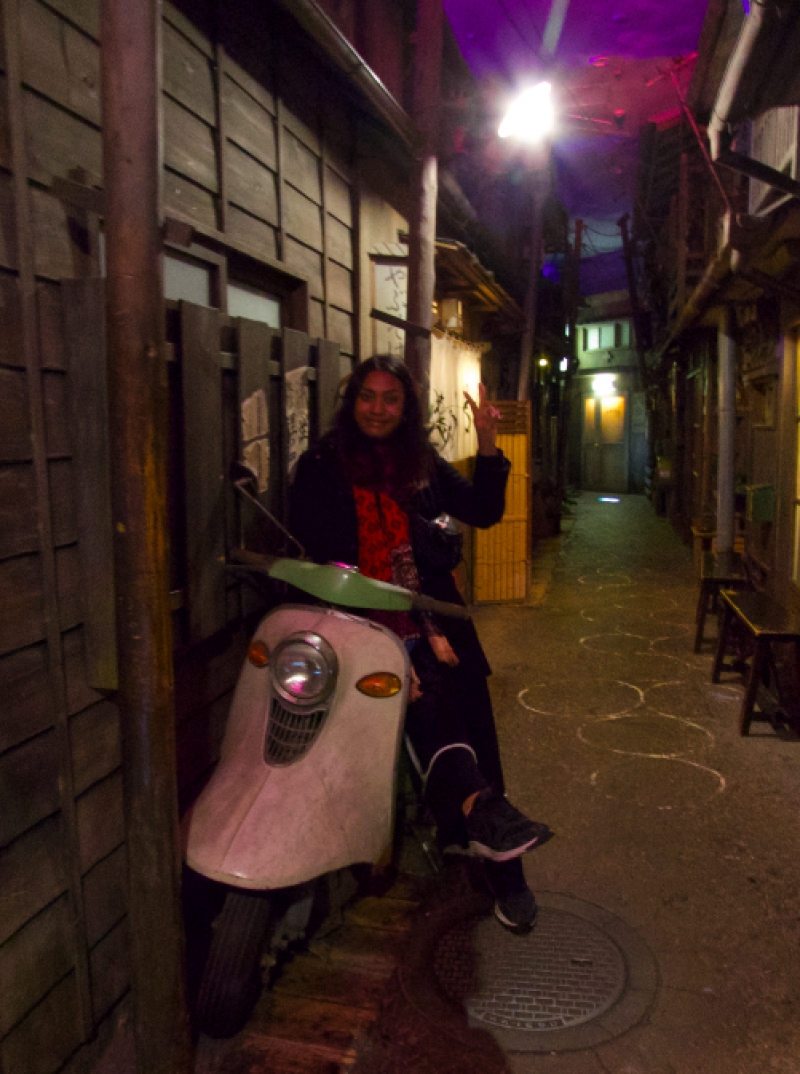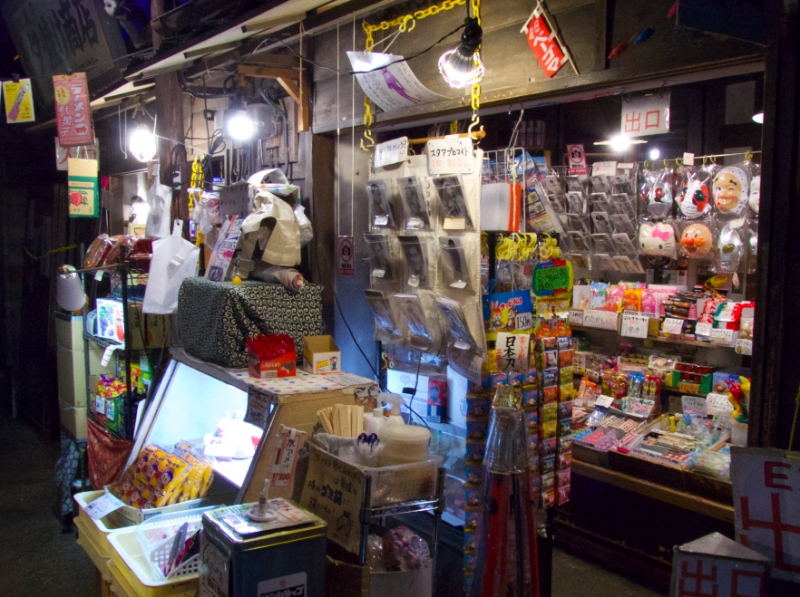 The real magic starts when you head down to the basement where the area is decorated as if it was stuck in the past! Walk around the area and take all the photos you can because it really is a one-of-a-kind experience.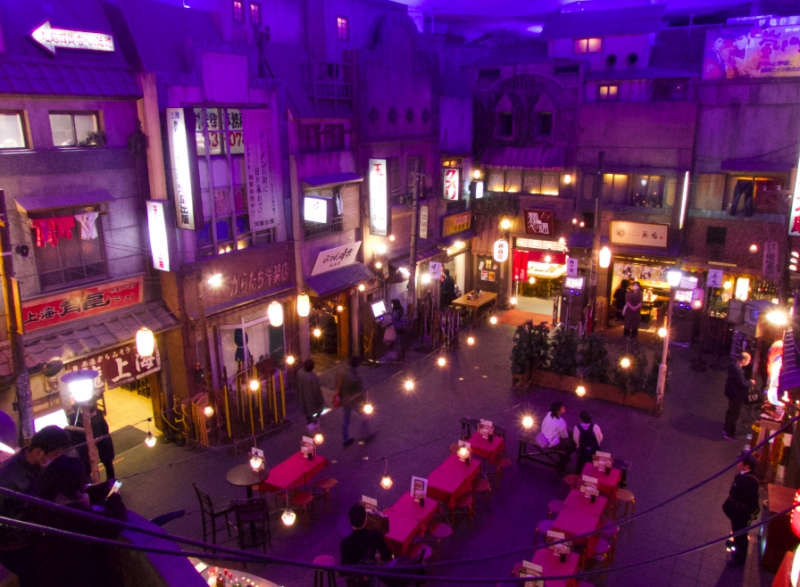 After walking around and exploring the crevices of this tastefully-decorated area, I headed down to the many ramen stalls. All the shops here are very famous, for example, including Miraku which is possibly the most difficult ramen to obtain in all of Japan because their main outlet is on Rishiri Island and it only opens for two-and-a-half hours each day. I had arrived exactly when the museum opened and in less than two hours, the place was already packed! Make sure to head down early so you don't have to wait too long!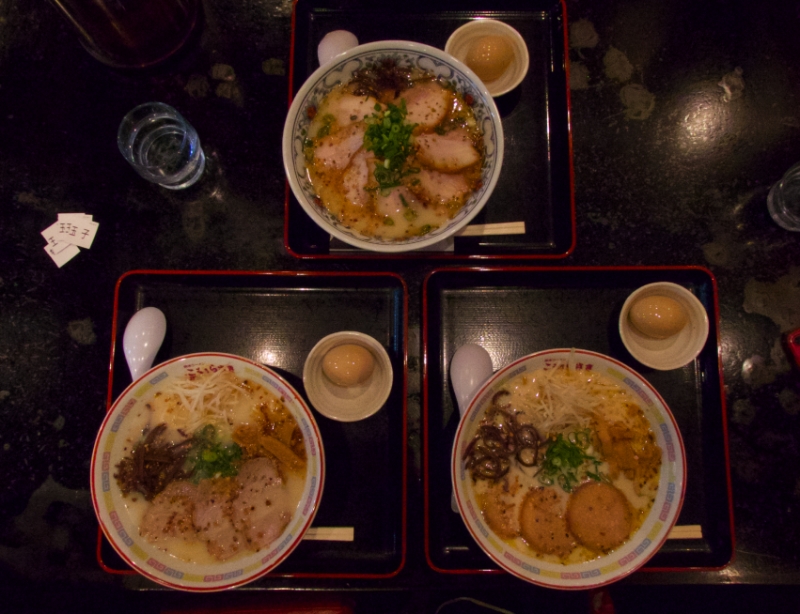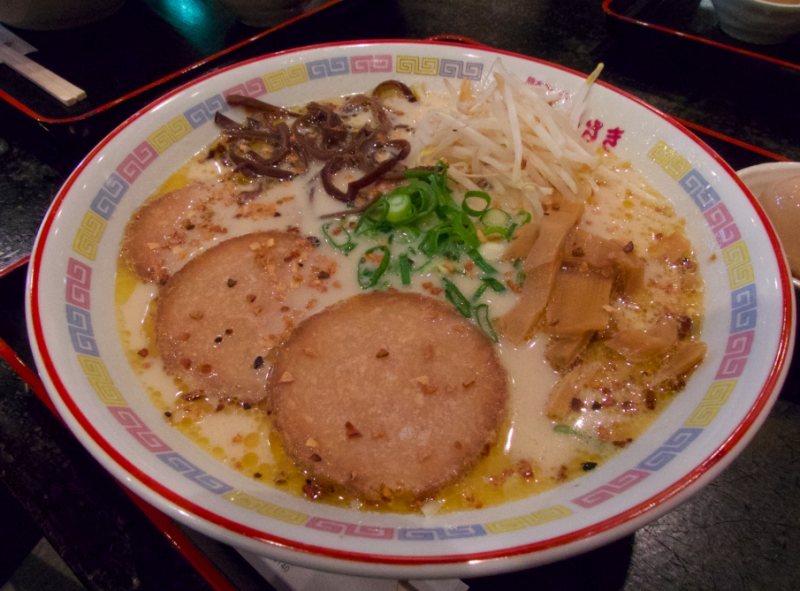 While there is no halal ramen here, there are vegetarian options like the one I had when I visited this museum. The "meat" is made entirely of soybeans and it tastes amazing! Especially after learning about the history of ramen, the hearty bowl tastes so much better. 
Price: ¥380 
Opening hours: 11am – 10pm; Sunday and national holidays: 10:30 – Last admission fluctuates between 21:30 and 23:00 (take orders until 30 min. before closing time).
Note: Due to COVID-19, this museum is temporarily closed.
Chinatown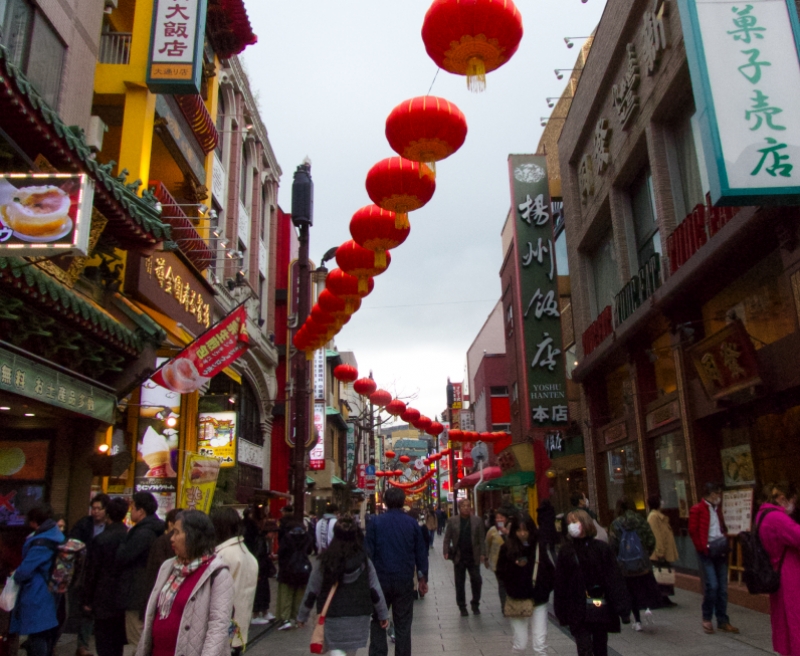 Did you know that Yokohama's Chinatown is the largest in Japan? With over 600 shops, I was spoiled for choice! The streets are also dotted with unique gates that were built based on traditional feng shui philosophy. The streets are all so lively, coloured in red!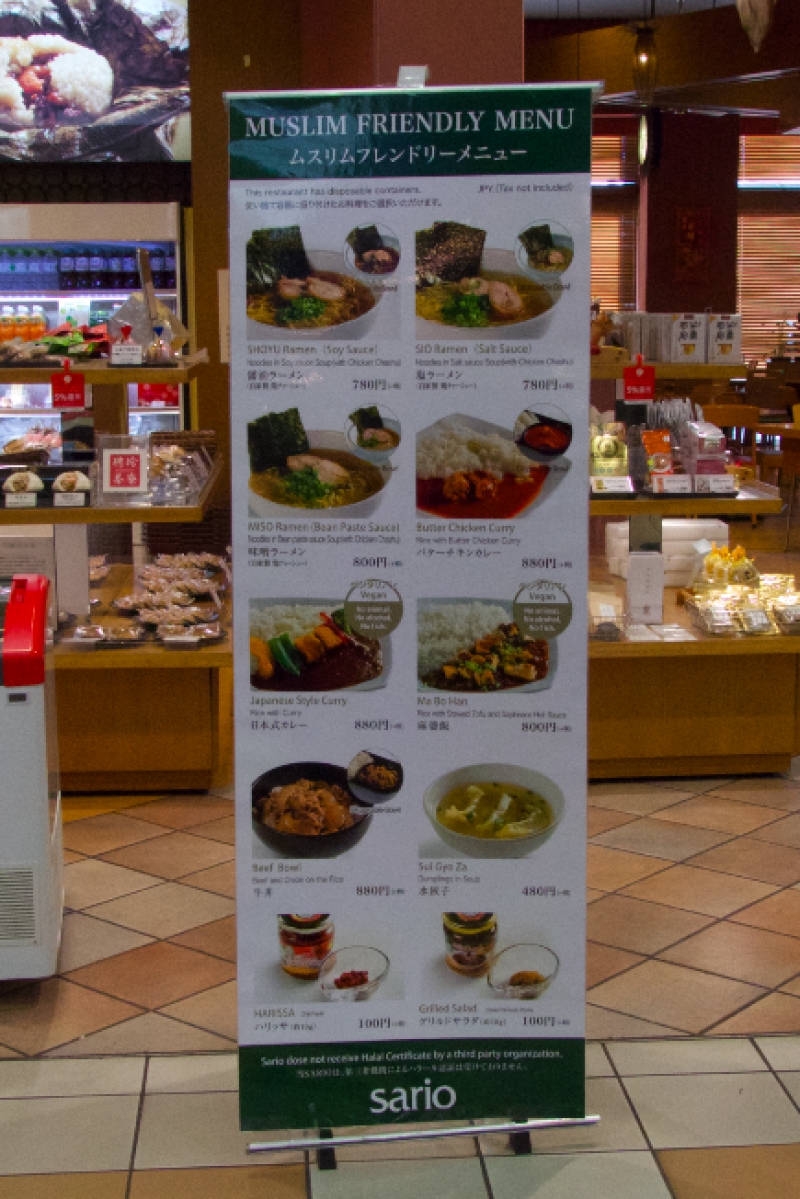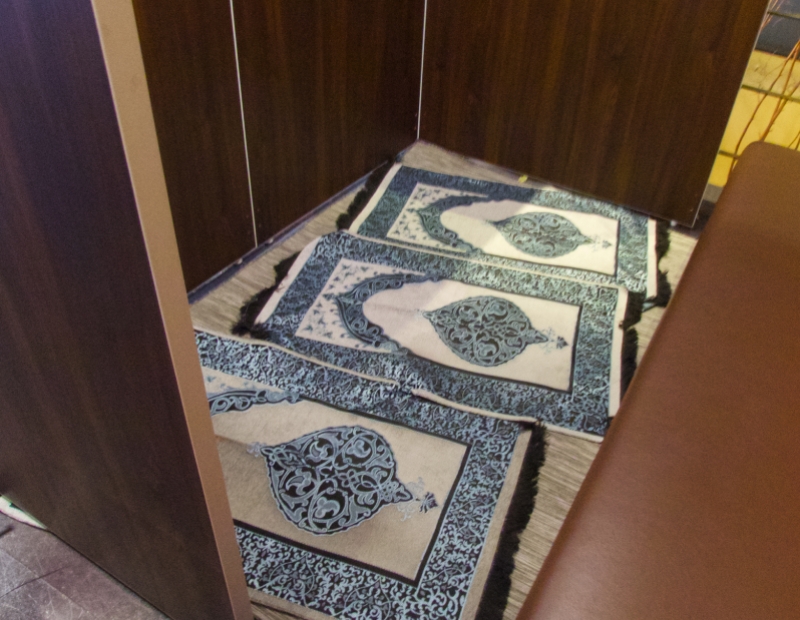 If you are feeling a little hungry, there is also a Sario outlet here to grab a meal! They also provide a prayer space on the top floor so you can enjoy your time without worrying about missing your prayers. 
Motomachi Shopping Street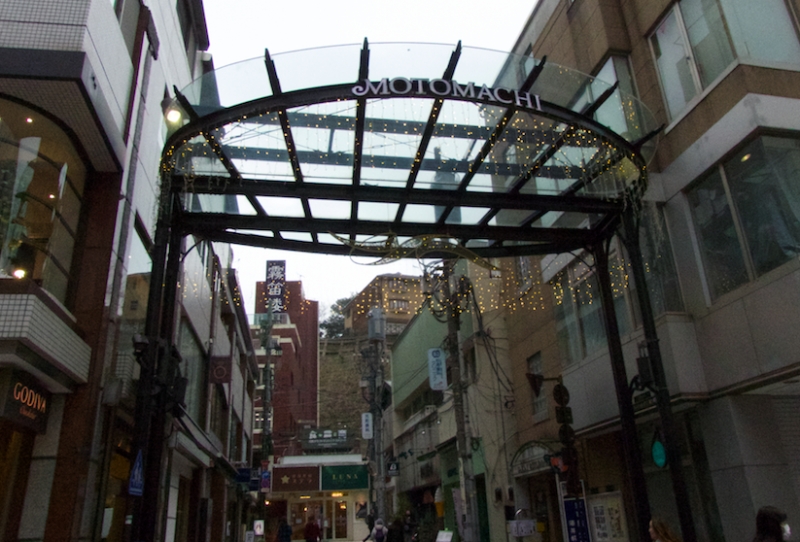 Walking down Chinatown, it leads to Motomachi Shopping Street, a market district where foreign purveyors gathered after the opening of Yokohama Port. Today, the 600-metre long street is home to an array of stylish cafes, unique variety stores and more. After walking about the whole afternoon, I ended up getting some drinks at a cafe! During February and September, there are a number of "Charming Sale" events that people from all over Japan flock to!
Yamashita Park

The best way to enjoy the park is to take a stroll down as the sun goes down, just as I did! Enjoy the beauty of the port along the graceful waters and wander to find the many monuments in the park, including the Statue of a Little Girl with Red Shoes On and the Indian Fountain.
Osanbashi Pier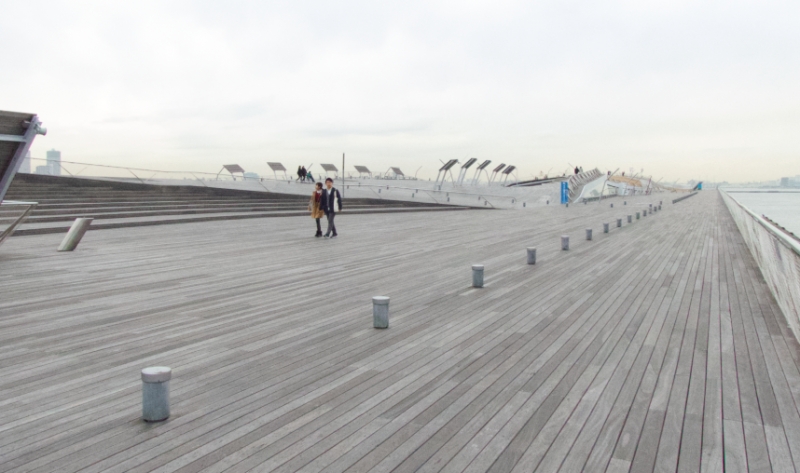 Sitting on top of the Osanbashi Yokohama International Passenger Terminal, you will find a beautiful 24-hour rooftop plaza which boasts an impressive scenic view of the port city. Looking over the rails, there are so many ferries and ships docked, which look beautiful against the backdrop of the city. 
Conclusion
With so much to offer, Muslim-friendly Yokohama is still unexplored by travellers! Boasting many Muslim-friendly amenities, this city is committed to providing a space for all. The next time you are deciding on a new place to go, consider Yokohama, the exciting and bustling port!
---
Brought to you by Relation Japan Inc.